Merdeka Tournament
Merdeka Cup: All-time head-to-head record between India & Malaysia
By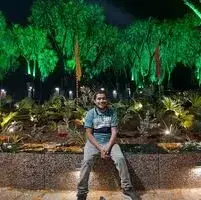 Rutvij Joshi
The two teams have met 24 times so far
In the first semifinal of the prestigious Merdeka Cup, India will face off against the host nation, Malaysia. This exciting match is set to take place in one of Southeast Asia's formidable stadiums, Bukit Jalil, in the capital city of Kuala Lumpur.
The Merdeka tournament, which originally began in 1957, has been taking place from time to time. The upcoming edition will mark the 42nd edition of this historic tournament. In addition to India and Malaysia, Tajikistan is the third participating team in the competition.
The winner in the clash between India and Malaysia will advance in to the final to compete against Tajikistan. Tajikistan received a direct entry to the final due to Palestine's last-minute withdrawal from the tournament, which was attributed to the ongoing conflict with Israel.
Historical Significance
The historical significance of this encounter dates back to 1959 when both sides locked horns against each other in the Merdeka Cup. The game ended in a 1-1 draw and since then, there have been 24 meetings between both the sides in total.
However, since the turn of the 21st century both the sides have played only four times last of which came in an International friendly at the iconic VYBK stadium in Kolkata where India emerged victorious in a game that ended with a scoreline of 3-2. Sunil Chhetri, like always, scored a brace while Mizo sniper Jeje Lalphekhlua scored the other goal.
Ever since that encounter, the landscape of football in both the countries has seen a positive change and the upcoming encounter will be a key preparation for both the sides as they gear up for their respective FIFA World Cup Qualifying campaigns next month.
Malaysia lead in head to head standings
In the 24 encounters that have taken place between the two Asian sides, Harimau Malaya have had an upper hand. The ASEAN side emerged victorious 10 times as compared to 7 for the subcontinent side. The remaining 7 fixtures have ended in a draw.
Igor Stimac's men would be eager to improve the head to head record against his counterpart on Friday. India have named a full strength squad for the tournament as they prepare for bigger challenges in the upcoming months. Aashique Kuruniyan is the notable absentee in the squad name as he picked up an ACL injury in September break During King's Cup.
Merdeka Cup Showdown
The upcoming fixture may seem like any other fixture but it is not the case. Malaysia, ranked 134th, are in a mood to get revenge for the defeat in 2011 as well as to steal some big points to improve their FIFA rankings. The fans too, are very much excited for the fixture with reports coming in that the stadium will be full house creating an intimidating atmosphere for the opponents.
All results
India vs Malaysia 1-1 (Merdeka Cup) 1/9/1959
India vs Malaysia 0-0 (Friendly) 6/5/1960
India vs Malaysia 2-1(Merdeka Cup) 9/8/1961
India vs Malaysia 1-1 (Merdeka Cup) 24/8/1964
India vs Malaysia 3-0 (Merdeka Cup) 21/8/1965
India vs Malaysia 2-1 (Asian Games) 12/12/1966
India vs Malaysia 0-0 (Merdeka Cup) 19/08/1967
India vs Malaysia 1-2 (Merdeka Cup) 11/08/1968
India vs Malaysia 3-1 (Merdeka Cup) 1/08/1970
India vs Malaysia 0-4 (Merdeka Cup) 4/08/1973
India vs Malaysia 1-4 (Merdeka Cup) 25/07/1974
India vs Malaysia 1-5 (Merdeka Cup) 12/08/1976
India vs Malaysia 0-4 ( President's Cup) 19/09/1976
India vs Malaysia 0-3 (King's Cup) 10/11/1977
India vs Malaysia 0-1 (Asian Games) 10/12/1978
India vs Malaysia 2-2 (Merdeka Cup) 15/09/1981
India vs Malaysia 1-0 (Asian Games) 22/11/1982
India vs Malaysia 2-1 (AFC Asian Cup) 14/11/1984
India vs Malaysia 0-3 (Merdeka Cup) 14/07/1986
India vs Malaysia 2-5 (AFC Asian Cup) 06/03/1996
India vs Malaysia 1-2 (Merdeka Cup) 22/06/2001
India vs Malaysia 1-1 (Friendly) 22/07/2008
India vs Malaysia 1-1(Friendly) 13/11/2011
India vs Malaysia 3-2 (Friendly) 16/11/2011
India vs Malaysia: Overall head-to-head record
Games played: 24
India wins: 7
Draws: 7
Malaysia wins: 10
For more updates, follow Khel Now on Facebook, Twitter, Instagram, Youtube; download the Khel Now Android App or IOS App and join our community on Whatsapp & Telegram.