Indian Football
Brazilian legend Ronaldinho to visit Kolkata in mid-October
By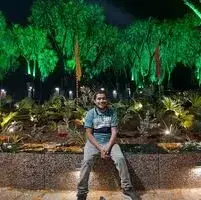 Rutvij Joshi
(Courtesy : Ripples Nigeria)
Ronaldinho will be brought to India by Satadru Dutta, who also brought Emi Martinez in July.
Former Brazil and FC Barcelona legend Ronaldinho is set to visit Kolkata, India, in mid-October. This visit is part of a Satadru Dutta initiative which promises to be a thrilling experience for football aficionados across the City of Joy. Satadru Dutta earlier in the year brought Argentina's World Cup winning shot-stopper Emiliano Martinez in India, who visited the iconic Kolkata Maidan and a few other sites.
In an official statement released by Ronaldinho himself, the football icon expressed his enthusiasm for the upcoming trip:
"Hello Everybody, I will be doing my maiden trip to Kolkata this mid-October and will participate in many charitable activities, including visiting my R10 Football academy where I will interact with kids at Merlin Rise. Will also see the many cultural aspects and be part of the Durga Puja Festivities by visiting Shree Bhumi Sporting, Ahirtola Yuvak Brindo, Baruipur, Green Park & Rishra."
Ronaldinho's visit is not limited to football-related activities alone. He plans to immerse himself in the rich cultural tapestry of Kolkata, particularly during the festive season of Durga Puja. The football superstar is slated to visit several prominent Durga Puja pandals, including Shree Bhumi Sporting, Ahirtola Yuvak Brindo, Baruipur, Green Park, and Rishra, allowing fans and well-wishers to catch a glimpse of the global icon amidst the vibrant celebrations.
Furthermore, Ronaldinho is scheduled to participate in a charity football match and grace the Diamond Harbour FC ground with his presence. His trip includes interactions with sponsors, participation in felicitation programs, and promoting the beautiful game of football, which holds a special place in the hearts of many Indians.
Speaking about his expectations for the visit, Ronaldinho mentioned his excitement at meeting the passionate Brazilian football fans in Kolkata. He said, "I know Kolkata has huge Brazil fans, and I am very excited to meet them."
Adding a touch of diplomacy and camaraderie, Ronaldinho expressed his desire to meet the Honourable Chief Minister of West Bengal and present her with a football jersey. He also revealed his interest in learning cricket, the most popular sport in India, from Kolkata's very own 'Dada' Sourav Ganguly.
In his closing remarks, Ronaldinho extended his gratitude to all the sponsors involved in making this visit possible, with a special mention of Mr. Saket Mohta from Merlin, who partnered with Ronaldinho's R10 football academy.
In conclusion, Ronaldinho expressed his heartfelt appreciation to Satadru Datta for initiating this memorable journey to the "City of Joy." He summed it up beautifully, saying, "Let the Samba Magic begin this Durga Puja. Ami tomader bhalo bhashi!" – the last phrase translates to "I love you all!"
Ronaldinho Gaucho last visited India in the year 2017, for the Indian Futsal League where he represented Delhi Dragons. One of the highlights of his time in the Futsal league was when he scored four goals vs Mumbai Warriors.
For more updates, follow Khel Now on Facebook, Twitter, and Instagram and join our community on Telegram.