Quick Reads
Top 11 youngest goalscorers in the history of La Liga
(Courtesy : Voa News/Olive Press)
These youngsters made considerable impact for their respective teams.
La Liga is one of the best football leagues around the world and over the years, have produced many talents. It also attracts several stars from around the globe. And due to the presence of some of the best players in the world, it is difficult for a youngster to break through. But some have managed to leave their mark at a very young age.
So in this article, we take a look at the top 10 youngest goalscorers in the history of La Liga.
11. Gavi
FC Barcelona's Gavi has enjoyed a tremendous rise to fame and has become one of the most promising youngsters in the world. Within months of his debut, he has established himself as a regular starter for the club and the Spanish national team. The midfielder scored his first goal in La Liga at the age of 17 years 04 months and 13 days, making him one of the youngest goalscorers in La Liga history. Gavi netted for Barcelona in a 3-2 win over Elche on December 18, 2021.
10. Raul Gonzalez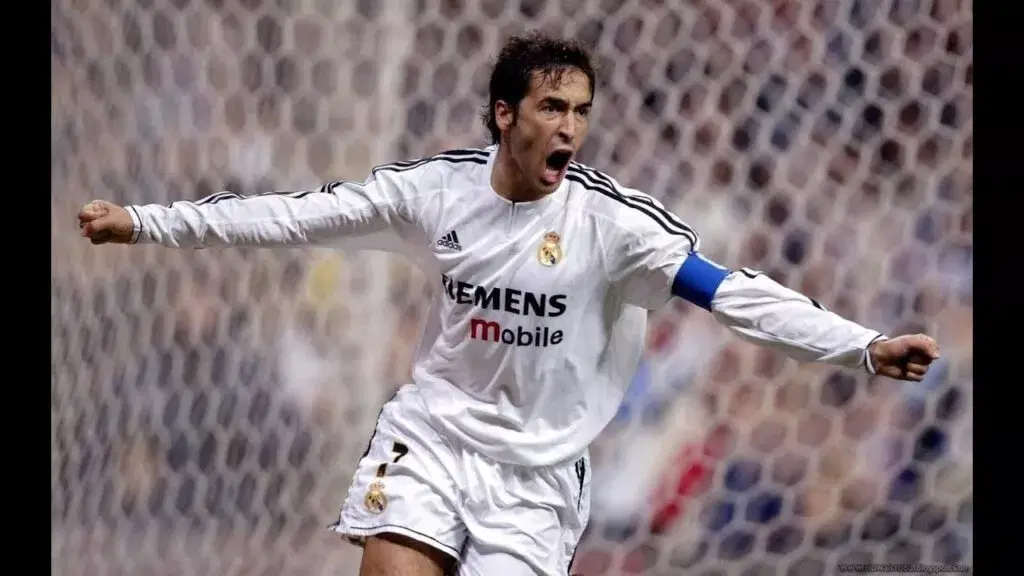 Raul Gonzalez's call-up to the Real Madrid first team came after manager Jorge Valdano put his faith in the youngster after impressive performances for the reserve side. He was quick to repay the trust shown in him as he scored in his very second appearance for the Los Blancos against local rivals Atletico Madrid, helping Real Madrid to a 4-2 win. Raul was just 17 years 04 months and 09 days old at the time.
9. Juanmi
Juanmi broke into the Malaga first team in the 2009/10 season, making five appearances in the league but failed to open his account. However, he saw an increase in playing time next season and eventually managed to score his first La Liga goal at the age of 17 years 03 months and 23 days. The Spanish footballer scored twice in a mammoth 5-3 win against Real Zaragoza.
8. Alberto Rivera
Rivera couldn't establish himself as a Real Madrid regular but managed to make a huge impression in his debut game. He was introduced as a substitute in a game against Celta Vigo with the Los Blancos leading 1-0. The Spaniard was quick to announce himself to the fans as he scored in the game, leading Madrid to a comfortable 2-0 win.
The Spaniard was 17 years 03 months and 22 days when he netted his first for the record La Liga champions, thus becoming one of the youngest goalscorers in La Liga history.
7. Bojan Krkic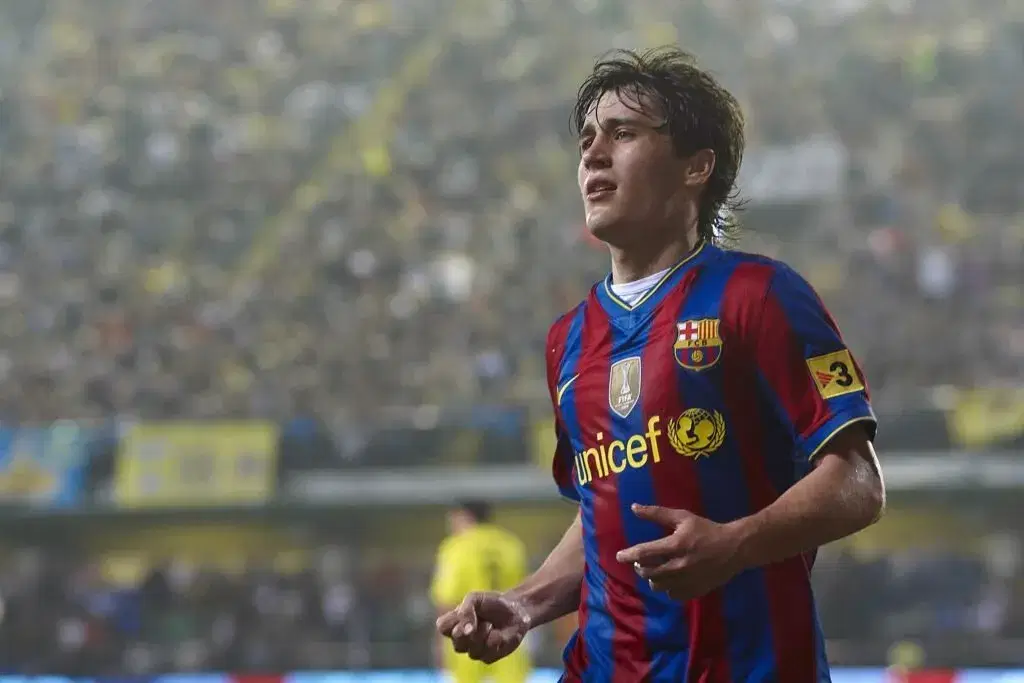 Bojan Krkic's short time at Barcelona left many fans wanting more but the winger had a sensational start to his career for the club. The Spaniard quickly establish himself as one of the top young prospects in the world at that time. His first goal in La Liga came from a pass by Lionel Messi as he slotted the Argentine's defense-splitting pass to open his scoring at the age of 17 years 1 month and 22 days old in a disappointing 3-1 defeat to Villarreal.
His career quickly spiraled down, after he made a shocking move to Stoke City.
6. Juan Mena
Juan Mena held the record of being La Liga's youngest ever goalscorer for over six decades as he netted his first goal in the competition in 1941 before being surpassed in 2003. The Spaniard scored his first league goal at the age of 17 years 01 months and 06 days in Valencia's 7-3 thrashing of RC Celta Vigo.
5. Xisco Nadal
Xisco Nadal may not have been a star in La Liga, playing most of his career in the lower divisions but had a sensational start in Spain's top-tier. Nadal's first goal in the Spanish top-flight came at an important occasion with Villarreal trailing to Espanyol heading into the final minutes. The youngster scored during injury time to level the scores 2-2 at the age of 16 years 11 months and 19 days.
4. Ansu Fati
Ansu Fati is the second youngest La Liga debutant in FC Barcelona's history and in his short career has made a habit of scoring at important occasions. The Spaniard came through the La Masia academy and became their youngest scorer in La Liga and third overall with his strike in a 2-2 draw against Osasuna at the age of 16 years and 10 months.
Fati is also Barcelona's youngest Champions League debutant and the club's youngest scorer in the competition. The striker also holds the record of being the youngest goal scorer with the Spanish national team.
3. Iker Muniain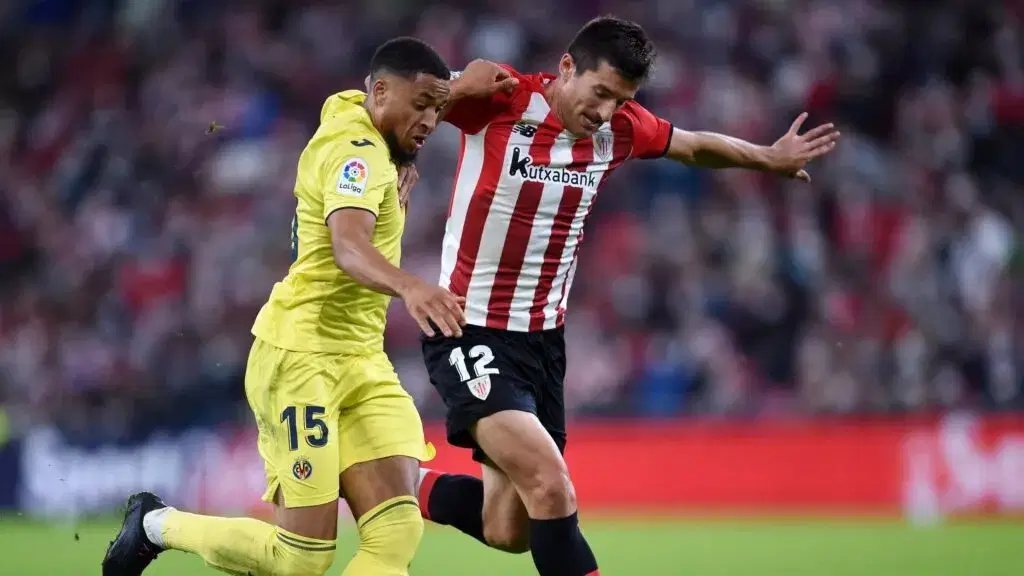 Iker Muniain's first goal in La Liga came in a 2-2 draw against Real Valladolid at the age of 16 years 09 months and 15 days for Villarreal. However, prior to this strike, the Basque footballer had netted twice for Atheltic Club, scoring in European competitions against BSC Young Boys and Austria Vienna. The Spanish footballer is also the youngest Spaniard to score in the Primera Division.
2. Fabrice Olinga
Cameroonian Fabrice Olinga holds the record of being the youngest goal-scorer in La Liga. The youngster made history on the opening day of the 2012/13 season when he netted for Malaga in a narrow 1-0 win over Celta Vigo. Olinga had came through the Samuel Eto'o foundation and was just 16 years 03 months and 06 days of age when he netted his first goal in Spain's top division.
1. Lamine Yamal
Lamine Yamal became the youngest goalscorer in LaLiga after scoring against Granada in Barcelona's 2-2 draw. Having made his debut for Barcelona in the 2022-23 season, Yamal made his full debut and Champions League debut in the 2023-24 season, breaking a few records. He was even called-up for the Spanish national team twice and made his debut at the age of 16. Lamine Yamal was 16 years, 2 months & 26 days old when he scored his first Barcelona goal.
This article was last updated on 9 October 2023
For more updates, follow Khel Now on Twitter, Instagram and Facebook.