The Malabarians are currently second in Group D, while the Bangladeshi side are at the bottom.
Group D of the AFC Cup 2022 has turned into a group of death. All four teams have won and lost a game each and are on three points. ATK Mohun Bagan, who were at the bottom of the table after their first-round loss to Gokulam Kerala, are suddenly back on top. Gokulam Kerala, who emerged as the new favourite after the first match before going on to lose to Maldivian champions Maziya S&RC, are second in the table. Bashundhara Kings, meanwhile, went from second to bottom of the pile and Maziya find themselves third in the table after their win against Gokulam Kerala.
Tuesday's (23 May) fixture between Gokulam Kerala and Bashundhara will be a must-win for both clubs. Only a win can keep themselves in the race for qualification.
Gokulam Kerala vs Bashundhara Kings: The Stakes
Gokulam Kerala have had an unlikely competition. In the first match, they defeated favourites ATK Mohun Bagan. However, in the following game, they went down to Maziya. Vincenzo Alberto Annese's side will need a victory in this encounter to keep their qualification hopes alive.
Bashundhara Kings, too, find themselves in a similar situation. They suffered a heavy defeat to ATK Mohun Bagan following their opening round jubilation against Maziya S&RC. Playing consecutive matches in a short time can influence the energy levels of the players, and they might need to shuffle the squad. But, this might only make the job even tougher for the Bangladeshi side. Like Gokulam Kerala, they too need all three points. But if the Mariners win their game against Maziya, Bashundhara Kings will be knocked out of the competition on a head-to-head basis.
Gokulam Kerala vs Bashundhara Kings: Team News
Gokulam Kerala possesses a fully fit squad. Though Jourdaine Fletcher had some injury issues against ATK Mohun Bagan and was subbed, he played the game against Maziya. He is certain to start on Tuesday, barring any injury worries. Bashundhara Kings, too, have a fully fit squad.
Gokulam Kerala vs Bashundhara Kings: Head-to-Head
This will be the first time Gokulam Kerala and Bashundhara Kings will meet each other. Both teams are the champions in their respective domestic leagues and started their AFC Cup campaign with wins. Likewise, both also lost their previous fixture, although the Bangladesh outfit suffered a heavy defeat against the Mariners.
Gokulam Kerala vs Bashundhara Kings: Probable Lineups
Gokulam Kerala: Rakshit Dagar (GK); Abdul Hakku, Alex Saji, Bouba Aminou, Muhammad Uvais; Thahir Zaman, Rishad PP, Sharif Mukhammad, Emil Benny, Jourdain Fletcher; Luka Majcen.
Bashundhara Kings: Anisur Rahman (GK); Tariq Kazi, Bishwanath Ghosh, Khaled Shafiei, Yeasin Arafat; MD Rimon Hossain, Masuk Miah Zoni, Miguel Ferreira, Sohel Rana, Robson da Silva, Nuha Marong.
Gokulam Kerala vs Bashundhara Kings: Players to Watch
Luka Majcen (Gokulam Kerala)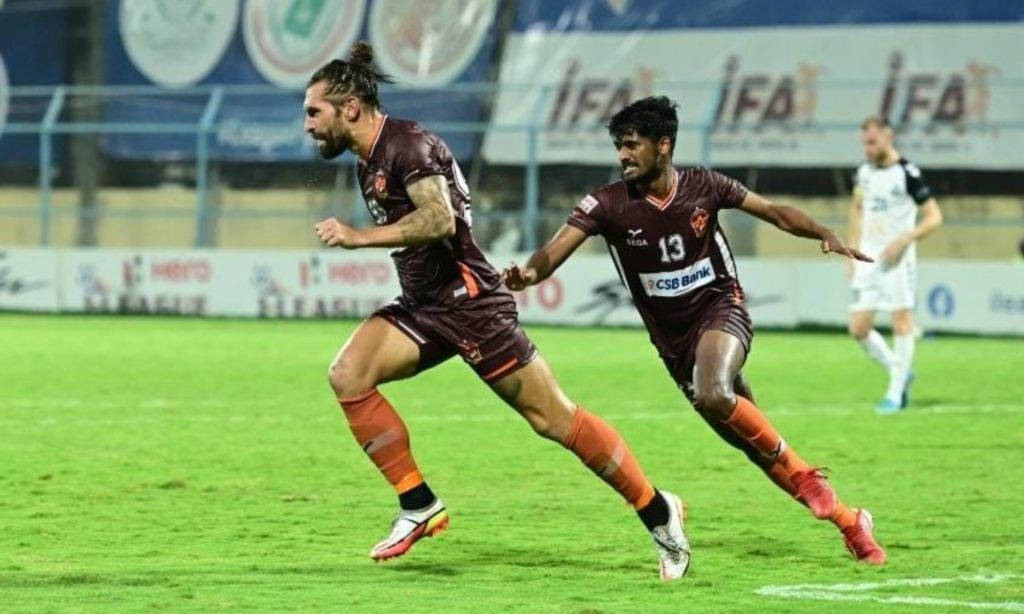 Luka Majcen has turned out to be a devastating forward for the Malabarians. In the I-League 2021/22, he netted 13 goals and provided seven assists across 13 games. In the AFC Cup, he scored two against ATK Mohun Bagan in the very first Group D encounter.
Robson da Silva (Bashundhara Kings)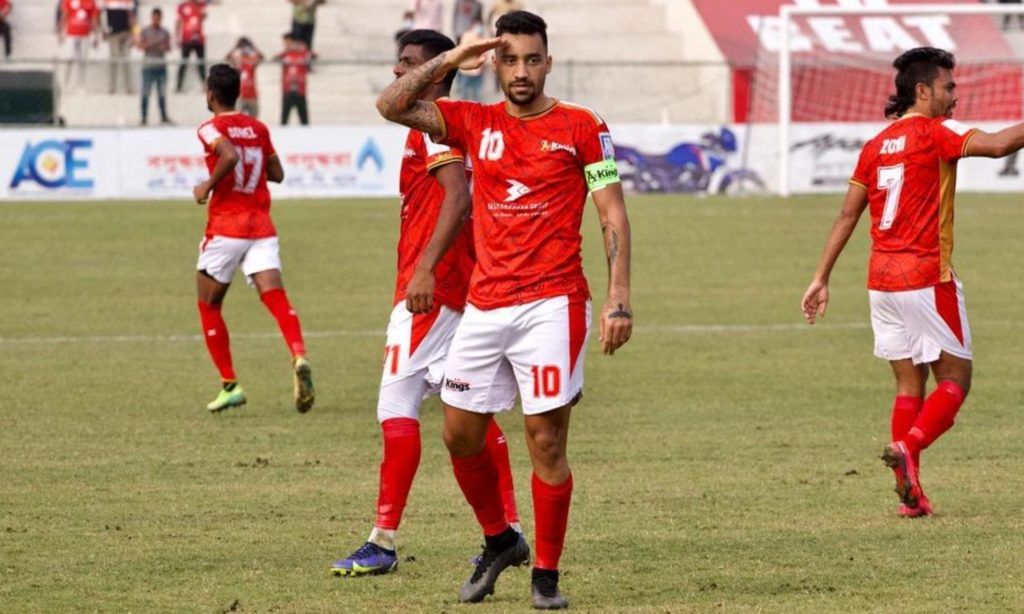 Robson da Silva has been the talk of the town for Bashundhara Kings. In the ongoing Bangladesh Premier League, he has set up nine goals for his teammates. The 26-year-old has also scored 11 goals in the competition.
Did you know?
If Gokulam Kerala win against Bashundhara Kings and Maziya defeat ATK Mohun Bagan, the Malabarians will be disqualified on head-to-head basis.
Robson da Silva, who is Bashundhara Kings' best player, is yet to record a goal or assist in the AFC Cup.
Bashundhara Kings are yet to defeat an Indian club in the AFC Cup.
Telecast
The match will kick off at 4:30 pm at the Vivekananda Yuba Bharati Krirangan. The fixture will be telecast live on the Star Sports Network. Live-streams will be available on Disney+ Hotstar and JioTV.