The Spaniard has been named the new boss of the Chinese football club to fuel their promotion hopes.
After a fruitful experience in Indian football, Sergio Lobera is now the head coach of China League One side Sichuan Jiuniu. The City Football Group sanctioned the move with the eventual goal of boosting their chances of promotion to the Chinese Super League, the first-tier in Chinese football. As for the league, Sichuan finished eighth with 52 points from 34 games in the 2021 season. Being part of an elite group that consists of league champions from four countries, the expectations are quite high for the club.
Their promotion to the second tier of Chinese professional football in 2021, however, had a considerable element of fortune. In the aftermath of the COVID-19 pandemic, most clubs in the league had to shut shop due to financial reasons. Accordingly, the Chinese Football Association included Sichuan Jiuniu in the 14-club roster for the 2021 campaign.
Lobera, who won the Indian Super League double with Mumbai City FC last season, has now been assigned the duty of building on the club's performances. With an increased budget also under their belt, the club hopes to secure promotion to the Chinese Super League.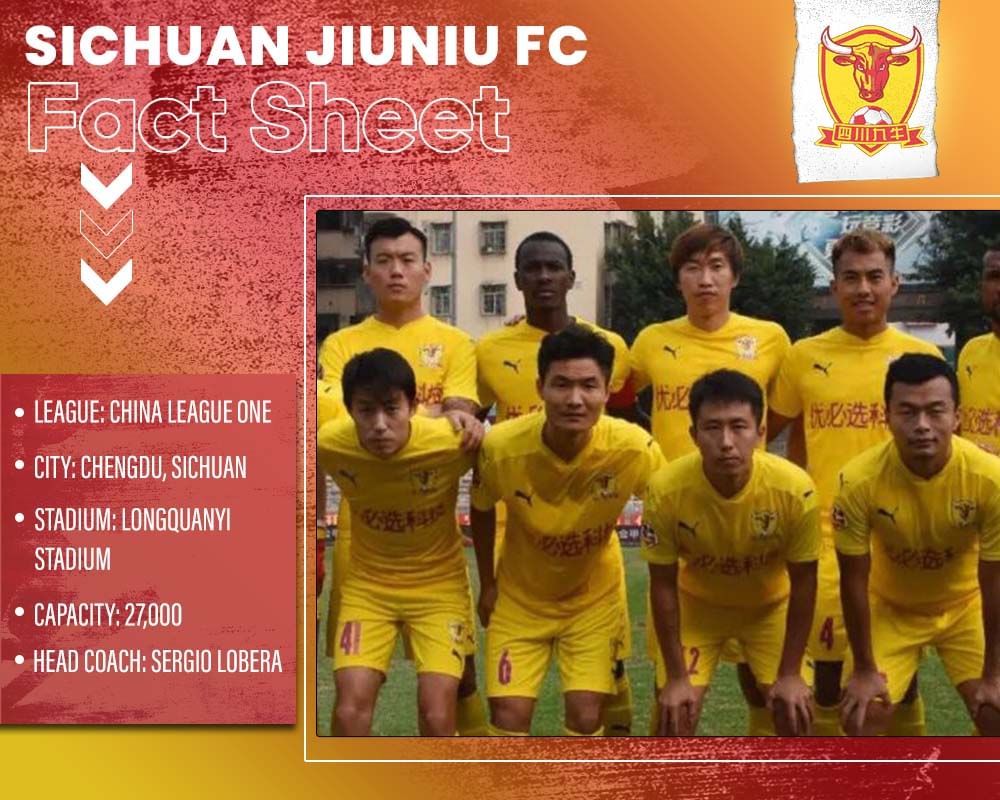 Last Season's Performance: Eighth
Last season marked a debut campaign to forget for the Sichuan-based outfit. They finished in eighth place, with 13 wins, 13 draws, and eight losses.
Quite surprisingly, they were second only to eventual winners Wuhan Three Towns for least goals conceded in the league (25). However, they seemed to lack an edge in attack, as they scored only 34 goals in as many games. They had a remarkable run to the quarter-finals of the Chinese FA Cup, where they lost to Henan Songshan Longmen.
Coaching Staff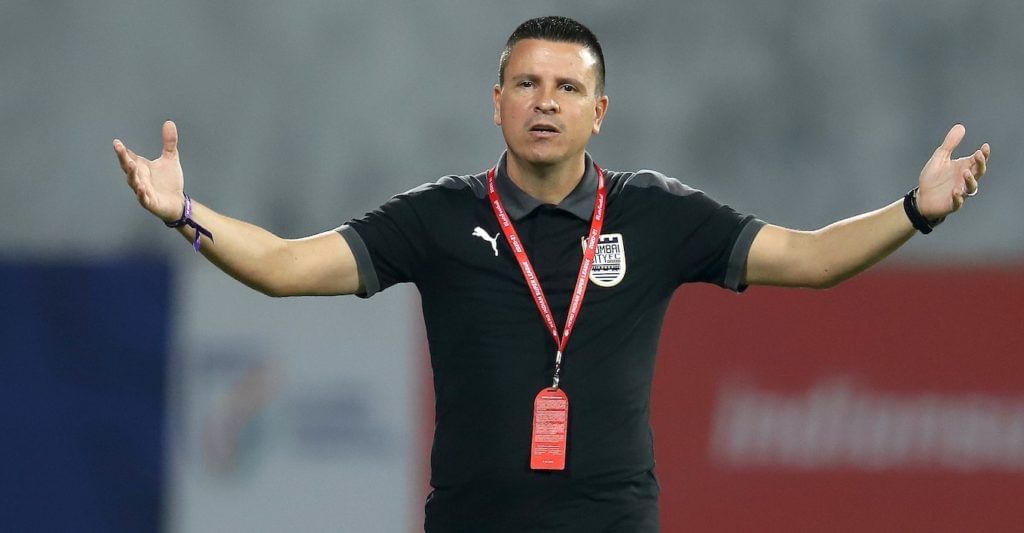 Former manager Li Yi left the club at the end of last season, as Sergio Lobera entered the fray with his own team. This is the Spaniard's first coaching stint in China. Lobera has a plethora of coaching experience, as he has plied his trade in Morocco, India, and Spain. His time in Spain is probably one of the highlights of his pedigree as a coach. He fulfilled his duties as assistant manager of FC Barcelona in 2012, after commencing his managerial career in 2006 at the Catalan club.
A historic league double with Mumbai City last year saw him reach the zenith of his career and he aims to bring that momentum to this Sichuan Jiuniu side. His style of play is a high-pressure, attacking brand of football as seen at FC Goa and Mumbai City. He revealed earlier that this style is heavily influenced by Pep Guardiola's method of tiki-taka.
Jesus Tato, who was part of Lobera's coaching staff at both Mumbai City and FC Goa, will once again join him as an assitant coach. The other coaches in the setup are:
Goalkeeping Coach: Juan Maria Cruz Arias
Fitness and conditioning coach: Manuel Sayabera
Squad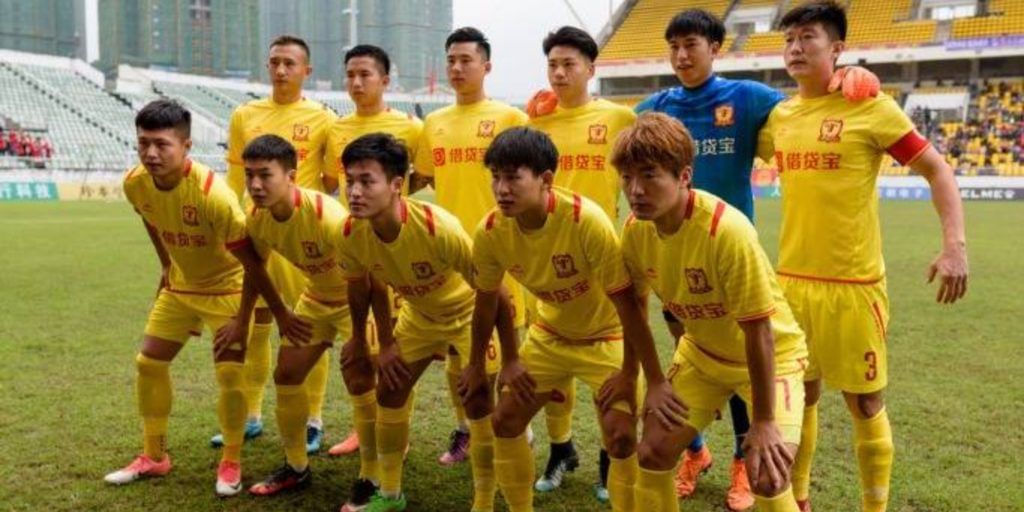 Goalkeepers – Chao Yang, Zhe Chen.
Defenders – Jun Zhao, Endian Li, Nemanja Vidic, Bowen Li, Ötkür Hesen, Xiaoshun Geng, Qiao Wang, Chen Song.
Midfielders – Song Wang, Song Nan, Chu Wang, Haojie Li, Jiaqi Zhang, Kun Xiao, Qi Wang, Ziyouyi Zhang, Xu Zhu, Nuali Zimin, Jiaqi Wang.
Forwards – Junfeng Su, Jun Ruan, Xiaoheng Nan, Pierce Waring, Dalong Xia.
Strengths
Young striker Pierce Waring can hopefully add some spark to Sichuan Jiuniu's attack. His poaching instincts are going to be useful for the team's creators. It will also take the load off the shoulders of the deeper playmakers when it comes to scoring goals.
As newcomers they are bound to be overlooked a lot. In the absence of too much spotlight, Sichuan Jiuniu can continue building on their progress.
Returning players Endian Li and Otkur Hessen will further strengthen their already solid defensive ranks.
Weakness
The club lack a quality attacker or goalscorer who can guide the younger players. Experience goes miles in this league and having no seasoned goalscorer may see them come up short once again.
This is Sergio Lobera's first stint in the Chinese second-tier league. Though he has a habit of hitting the ground running, he may just slip up, initially. 
Key Players to Watch
Nemanja Vidic
Though the Serbian centre-back is nowhere near his namesake, he can be a vital cog for Sichuan Jiuniu. After forming a solid partnership with Bowen Li last season, he may retain his momentum and solve Sergio Lobera's defensive queries.
Playing out from the back is a key aspect of the Spaniard's style of play and Vidic is equipped to fulfill that role as well. He had one goal for the entirety of last season. However, if the likes of Mourtada Fall are anything to go by, we may see another set-piece threat being born in no time.
Kun Xiao
Lobera favours two dependable pivots at the base of his midfield. Who could fill those shoes other than last season's joint-top scorer for the club. Along with Ki Wiang, Kun Xiao has shown that he is as adept in his scoring as he is in shielding the defence or recycling possession.
All of these are much-appreciated qualities for any side managed by Lobera. Among all the other players, Xiao is most likely to shine in this new era for Sichuan Jiuniu.
Dalong Xia
The 28-year-old Chinese striker managed to only get himself on the scoresheet twice last season. However, with Lobera's arrival, he may advance to become a quality goalscorer.
The tactician's progressive style of play could potentially see him get more opportunities. Given he capitalizes on those chances, we may easily see a dependable striker emerge for the side.
What to Expect
After a good breakthrough season in the Chinese League One last season, Sichuan Jiuniu can go a step further under Sergio Lobera. Though the recruitment has not been transformative, the coach must make do with the slight changes to the roster.
Breaking into the top four would mean the world to both the manager and his team. They will also aim for glory in the Chinese FA Cup, after missing out on the semi-finals by a whisker last year. However, eyes will be on how Lobera solves the club's scoring dilemma and manages to improve their defence further.
For more football updates, follow Khel Now on Twitter, Instagram and join our community on Telegram.