The Afghans will face India in their final game of the campaign on June 15.
The Afghanistan national team have some crucial games ahead over the next week, in the FIFA World Cup 2022 Qualifiers. As a result, they'll be focused on making good use of their 23-man squad against Oman and India. The Lions of Khorasan face the Blue Tigers on Tuesday, June 15 in a crucial game for both sides.
Afghanistan's squad is packed with players playing in different countries all over the world. Many of them play domestically in America. Some play in the lower divisions of various European leagues – while others feature in Asian leagues. There's a rich blend of talent within the squad – making the team a daunting prospect for any side.
Goalkeepers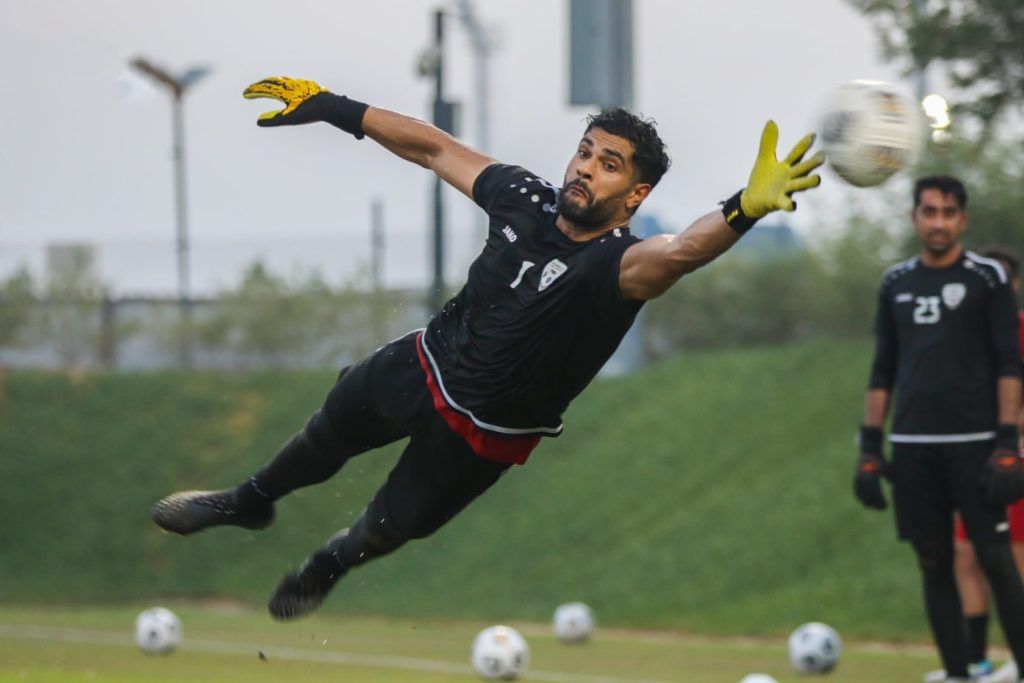 Like most of the other teams in the World Cup Qualifiers, Afghanistan have also travelled with three goalkeepers in their squad. Ovays Azizi is, of course, their undisputed No.1. The 29-year-old has been a regular for many years now and has made 30 appearances for the national team.
He played for Malaysian club Maziya S&RC for the last few years before moving to Sweden recently. Despite only keeping one clean-sheet in his last six games with Afghanistan, he's often worked hard to save them from disaster. The 29-year-old has ensured they haven't conceded more than once in each of the last four games.
Azizi is a strong goalkeeper with impressive reflexes and can deal with the aerial threat really well too. His No. 2 is Faisal Hamidi – who's among the few Afghanistan national team players still playing in their country. The 24-year-old has only made a couple of appearances for the Lions of Khorasan.
But he's also a sharp goalkeeper who can come in as cover if needed. 26-year-old Hamidullah Wakily is the third-choice goalkeeper in the squad.
Defenders
The Afghanistan squad for the World Cup Qualifiers actually boasts of a few defenders with decent experience of playing against Indian stars. Their most-capped defender Zohib Islam Amiri has been playing in the I-League for many years. He has even played in the Indian Super League (ISL), for FC Goa in the 2014 season.
Amiri's most recent venture was at Real Kashmir last season. In 14 appearances, he scored one goal and provided an assist. He also helped them keep four clean-sheets, playing in a variety of roles in midfield and defence. The 34-year-old is a tough-as-nails customer who loves bullying forwards with his physique.
He possesses admirable sharpness and is often in the right places to clear out danger. With his knowledge of the Indian game, Amiri will be vital in helping Afghanistan neutralize India's threat. Alongside him, Masih Saighani is another player with enough experience of Indian football.
Saighani played for Aizawl FC and Chennaiyin FC in the past few years. He's also a versatile, strong defender with admirable character. With his never-say-die attitude, strong defensive skill-set, the 34-year-old can also help Afghanistan maintain a stubborn backline.
Left-back David Najem also brings some unique experience to the team. He's played in the USL (United Soccer League) Championship in the USA for many years now. A skillful left-back, he has the knack of delivering impressive crosses to create chances. The 29-year-old is defensively strong and another versatile player capable of thriving out of position.
Young defender Najim Haidary is among the more inexperienced stars in the Afghanistan backline. But, thanks to his pace and sharp defensive skills, the 21-year-old has recently broke into the national team. He provides the extra pair of legs in the backline and help maintain composure at the back.
Sharif Mukhammed was part of Gokulam Kerala's I-League winning squad last season. He's another solid centre-back option for the Lions of Khorasan and can slot in for any of the defenders. Hussain Alizada is also a commendable alternative for coach Anoush Dastgir.
Midfielders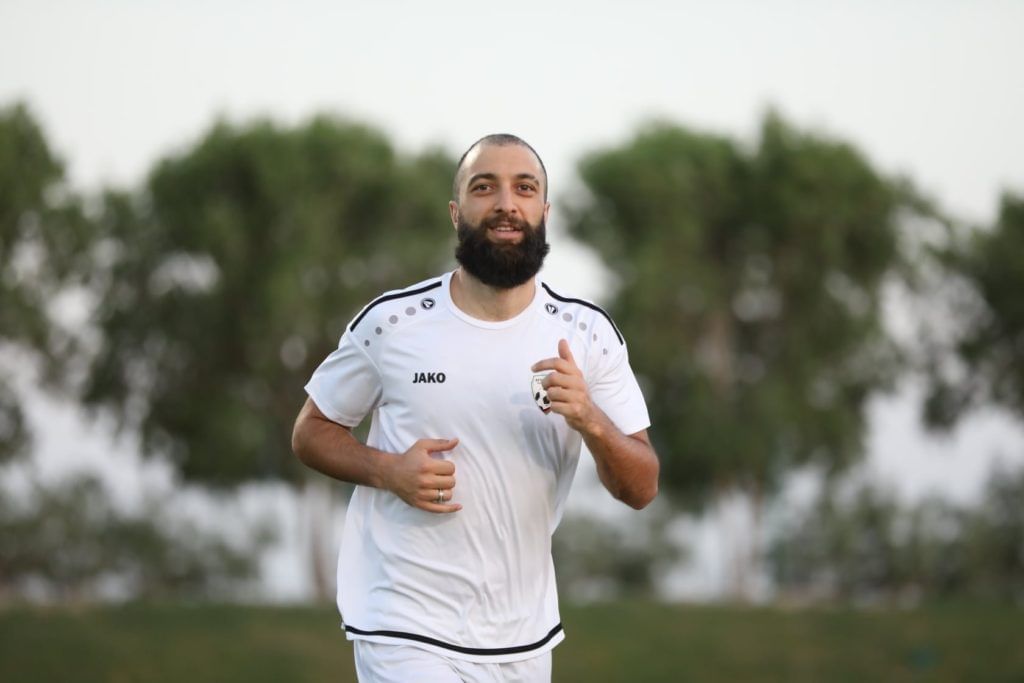 Captain Farshad Noor is the powerhouse in Afghanistan's midfield. With his physicality, movement with the ball and link-up play, the 26-year-old can be annoying to deal with. Nood Husin is another with unique experience – having graduated from Reading's youth academy.
He's played in England all his career and is currently playing for Dartford – a sixth division English side. But, the defensive midfielder can help shield his backline really well and move the ball around swiftly to retain possession. Afghanistan's star midfielder, however, is Faysal Shayesteh.
The 29-year-old is the most-capped midfielder in the squad and their creative engine. Indeed, it's Shayesteh who creates the bulk of the chances and often gets goals with his clever finishing too. Former Eintracht Frankfurt II star Zubayr Amiri is another creative option in the squad.
Amiri has lots of experience playing in Germany and has certain traits not many others in the squad possess. He also has the knack of creating and scoring goals from unpredictable situations – making it difficult to mark him. Amiri also has a history of scoring against India – having done it in the 2015 SAFF Championship.
Adam Najem also has experience of playing in the USA – having recently played for Tampa Bay Rowdies. The 26-year-old is another physical midfielder, who posses impressive link-up play ability and maintains utmost concentration in midfield.
Milad Intezar's another versatile option in the squad who can fill in defence too – if needed. He possesses admirable defensive traits, which makes it very difficult to go past him at the back. Fardin Hakimi and Maziar Kouhyar are still young, inexperienced talents kept as a 'Plan B' for the side.
Forwards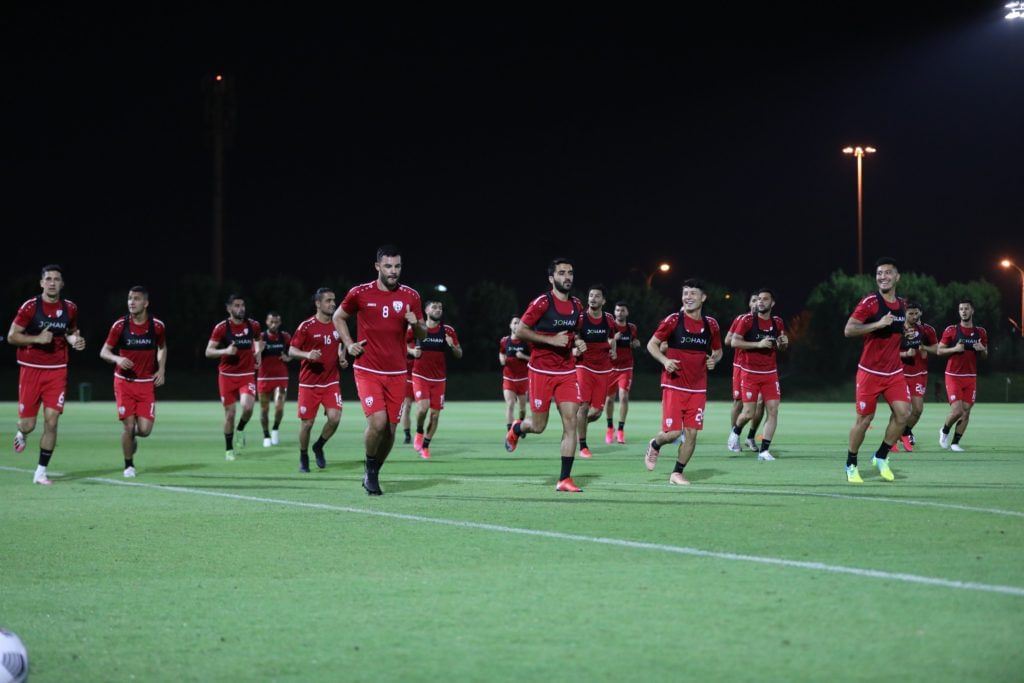 Experienced campaigner Norlla Amiri is the forward with the most goals for Afghanistan (4) and their senior-most star. A daunting target man, he can cause a lot of trouble inside the box and also interchange roles with teammates to confuse defenders.
The Lions of Khorasan's No. 9 Jabar Sharza also has the expertise of having played in Europe his entire career. The 27-year-old is a really skillful individual who can also drop deeper to help create chances for his side.
Amredin Sharifi is likely to operate as a left winger, but he proved his goalscoring instincts versus Bangladesh. He scored a clever goal against the Bengal Tigers and is a really unpredictable player inside the box. Sharifi's movement and clever link-up play also make him a daunting task for any defender.
Oman Popalzay is their clever right winger who can also operate as a midfielder. The 25-year-old is tasked to create the bulk of the chances from the right and can help stretch defences with his passing.
Youngster Omran Haydary plays for Polish side Lechia Gdansk and is another prolific right wing option for Afghanistan. He possesses impressive pace and his final delivery is often really accurate. Haydary also possesses the ability to score goals with his deft finishing and often pops up in the right areas to cause damage.
Hossein Zamini is the up-and-coming teenage sensation for Afghanistan. He's been included in the squad mostly for the experience – but could provide something different if required to make an impact.
For more updates, follow Khel Now on Twitter, Instagram and join our community on Telegram.