The English giants have set their sights on securing the services of the Uruguayan defender.
Manchester City have set their sights on strengthening their defence – which isn't really surprising considering it was their Achilles heel in crunch games during the 2019-20 season. Even though Ederson managed to win the Golden Glove, defensive mistakes caused City to drop points or lose do-or-die games in the most disappointing fashion.
While they're finding it difficult to sign Kalidou Koulibaly due to their bitter relationship with Napoli, The English giants have turned their attention on another top-quality centre-back. Manchester City have reportedly made a massive offer to sign Jose Gimenez from Atletico Madrid, with Pep Guardiola deeming the Uruguayan a perfect fit for his system.
An experienced centre-back with the ability to thrive at the very top, Jose Gimenez would instantly be an upgrade over the current defenders at Manchester City and bring the improvements needed for them to regain the Premier League title. Here are five reasons why he can solve all of their problems at the backline.
5. Ideal for Pep's passing style
Pep Guardiola's gameplay at Manchester City demands everyone, including the goalkeeper, to be comfortable in passing their way out of trouble. He needs defenders who are not only adept with doing the defending but also those who can carry the ball forward and pass it upfront without any problems. Gimenez is ideal for this style, as he's shown over the years at Atletico.
He's averaged more than 80% passing accuracy for Diego Simeone's side and managed more than 30-40 passes per game (stats via WhoScored), all while knowing how rigid Los Rojiblancos style is. Gimenez can fit in really well with Aymeric Laporte to start attacking moves from the back and will not get pressed into losing his wits either.
4. Learnt from one of the best defensive coaches in Europe
At this point, Pep needs a defender who knows the art of defending by heart. Indeed, he needs an absolute warrior on the pitch who is knowledgeable enough to know how to adapt into different situations. Gimenez is well suited in this particular aspect because he's learnt from the absolute best. Diego Simeone's defensive tactics are among the best in Europe and the Uruguayan knows how to frustrate opponent strikers and preserve a lead for his side.
He is extremely clever with his game-reading skills, knowing exactly how to sniff out danger and when to time his challenges. Acquiring Jose Gimenez, who is well-honed to taking charge of a backline and yet to hit his peak should serve well for Manchester City in the long-term.
3. Well built to suit the Premier League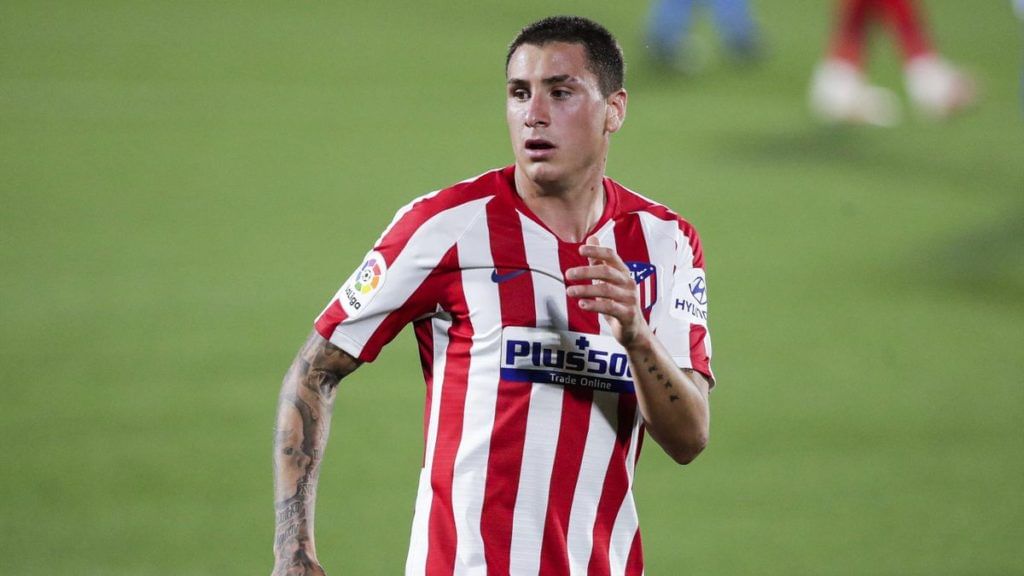 In order to thrive in the physicality or intensity of the Premier League, the defenders have to be strong characters. Fortunately, Gimenez is perfectly shaped to be able to hold his own against the menacing strikers in the league. At 6'1″, he's tall enough to deal with the aerial battles that ensue in nearly every game because of the style enforced by the lower-half sides.
He's also known for having a bulldog personality as he loves to barrage through strikers and bully them in his area. By averaging 3.4 clearances and 2.6 aerial battles won every game, Jose Gimenez is sturdy enough to parry out whatever opponents throw his way and loves neutralizing the threat of intimidating defenders with his bullish style.
2. Intelligent enough to make up for others mistakes
He might be only 25-year-old, but Gimenez has been playing at the top for nearly seven years now! Indeed, Simeone started to make good use of him ever since he emerged at the scene at Atletico and hence even at a relatively young age, Jose Gimenez has more top-level experience than arguably any other centre-back at Manchester City (considering Fernandinho isn't a natural one).
As a result, he has gained a lot of knowledge in when to time his challenges and stick up for his teammates inside the pitch. Jose Gimenez can actually be the guardian angel Manchester City have been lacking in their backline. With the likes of Benjamin Mendy, Kyle Walker and sometimes even Laporte making mistakes, Gimenez is alert enough to undo their errors by getting into the right positions at the right time. The individual errors could come down at City with the Uruguayan covering up for his teammates and he can potentially give his teammates more freedom to roam forward adding more fire to their attacks.
1. Mobile enough to deal with deadly transitions
Perhaps the biggest problem in the defending of Manchester City last season was that they were left extremely exposed whenever teams mounted counter-attacks – mostly due to how attack-minded their style is. Teams took advantage of their high-line, lacking defensive options when hitting them on the transitions and punished them on quite a few options. Luckily for Manchester City, Jose Gimenez is a complete defender who will not leave their backline exposed.
He also has enough pace to put a stop to blistering counter-attacks, while possesses impressive reactions to clear away danger in pressure situations. The Uruguayan is probably someone City would like to have if they're in a 2v3 or 1v2 situation when too many bodies are pushed forward, mostly because of how calm he is in such situations. Jose Gimenez can definitely create a strong partnership with Laporte at Manchester City and form a stern understanding on how to nullify counter-attack and take one big problem off their shoulders.
For more updates, follow Khel Now on Twitter and join our community on Telegram.