Gokulam Kerala and Mohammedan SC go head to head for the I-League 2021-22 title on Saturday.
Over the years, the I-League has produced some iconic final days. They have left Indian football fans awestruck due to the sheer competition until the very end. Similarly, the ongoing I-League 2021-22 season has turned out to be a brilliant battle between defending champions Gokulam Kerala and Mohammedan SC. As it stands, the former are on 40 points and the latter, on 37 points. They'll now face each other on Saturday, in what is anticipated to be a nail-biting finish to the season.
On that note, here is a look at some of the best seasons of the I-League wherein the winners were decided on the final day.
I-League 2018-19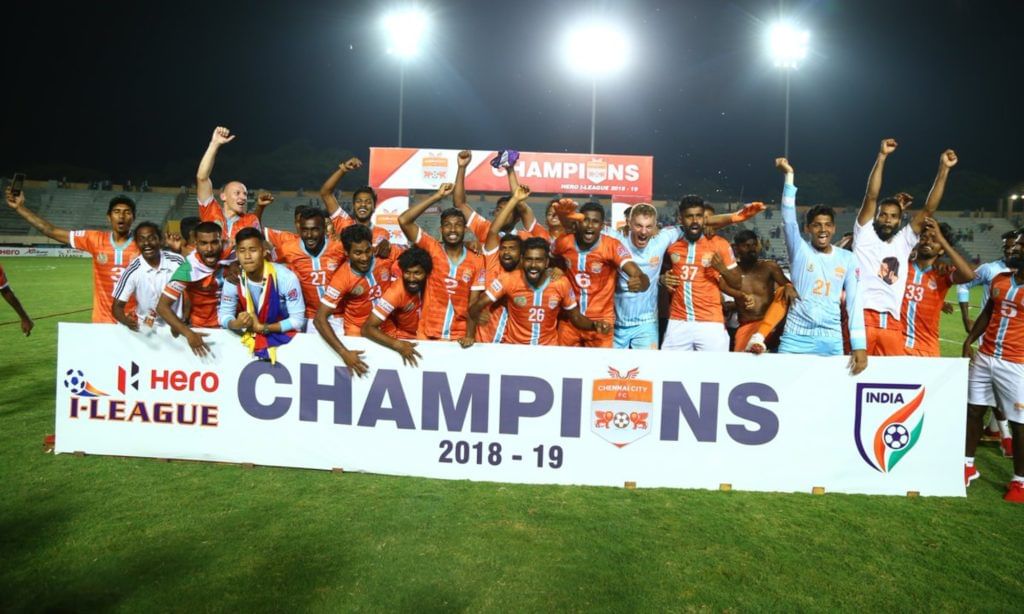 This was the season Chennai City FC took Indian football by storm. On the final day of the season, Chennai performed a comeback to beat defending champions Minerva Punjab 3-1 at home. With this, they pipped the traditional giant East Bengal by just one point as a sensational season came to an end.
The Red and Gold Brigade needed a win and a favourable result from the Chennai-Punjab match. They also managed to beat Gokulam Kerala FC 2-1, however, in vain. Prior to this, Chennai City had the chance to win the I-League title in the penultimate round itself but a 2-3 loss to Churchill Brothers meant keeping the competition alive until the end, especially for SCEB — whose lights reignited momentarily.
However, Chennai City displayed brilliance on the final day at the Jawaharlal Nehru Stadium with one goal by Pedro Manzi and a Gaurav Bora brace handing them their well-deserved title. With it, East Bengal's 15-year-long wait for the title continued despite their late triumph.
I-League 2020-21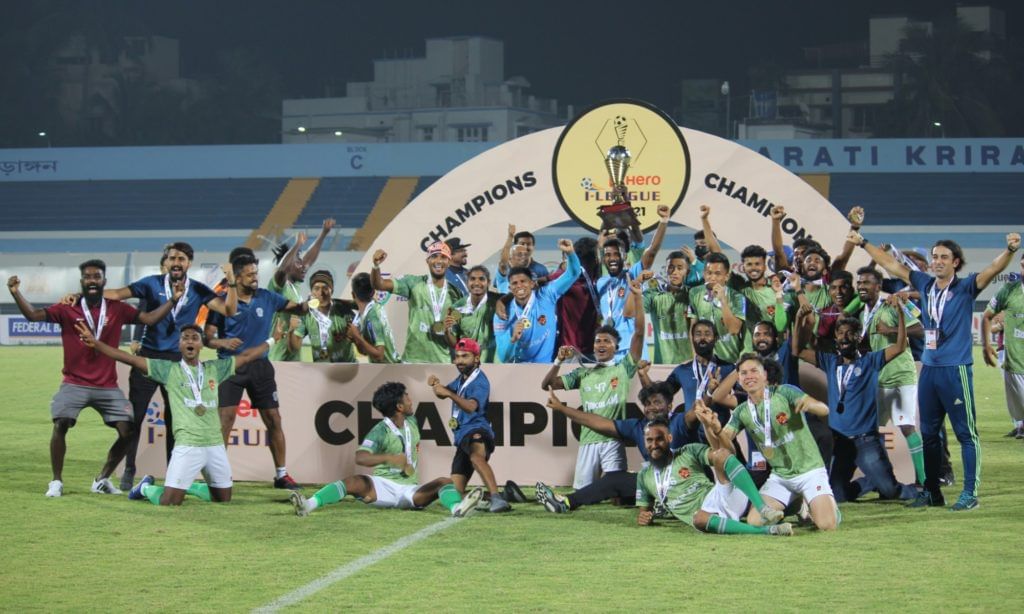 Once again, this was a season that went down to the wire. It was a triple showdown between Gokulam Kerala, Churchill Brothers and TRAU. Simply put, GKFC were in the driver's seat while TRAU and Churchill Brothers desperately needed wins and were mutually dependent on their results.
However, the final day entirely ended up belonging to Gokulam Kerala. With a thumping 4-1 win over fellow contenders TRAU, it was absolute mayhem. Despite a fantastic season, TRAU were found wanting, while Gokulam dominated them and snatched the title away.
On the other hand, the Churchill Brothers, who had the advantage for the most part of the season, were left to rue their slip-ups as the title slipped through their hands. That too in a painful manner that included a brilliant 3-2 win in the end which simply proved to be insufficient.
Nonetheless, Gokulam Kerala won their first I-League title as the tournament got yet another winner for the sixth straight season.
I-League 2017-18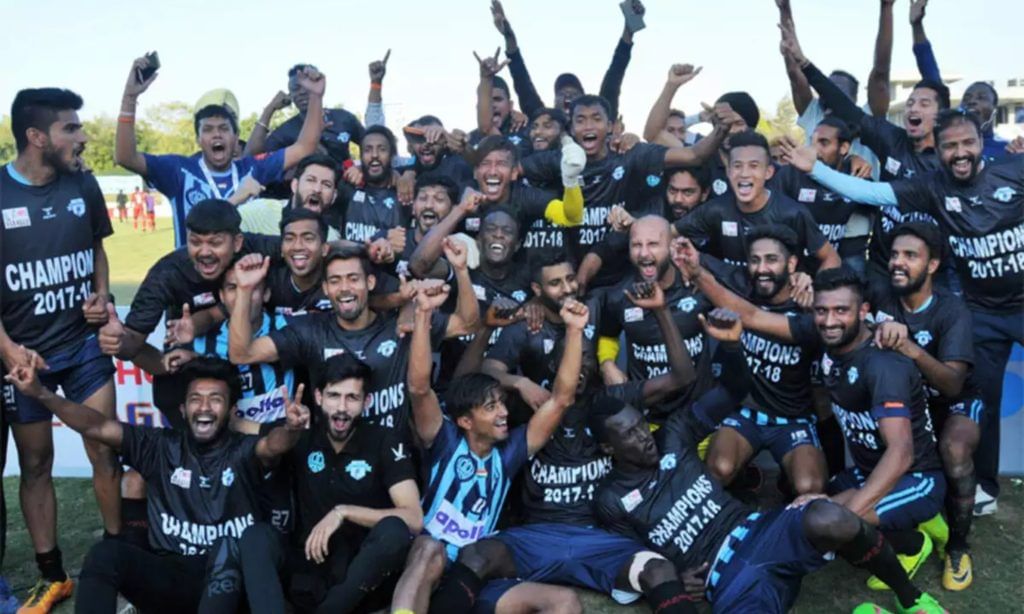 This was a special year for the state of Punjab as Minvera Punjab became the state's first side to win the I-League title since 1996-97. On the final day, they beat Churchill Brothers 1-0 to clinch their maiden title — credits to William Opoku Asiedu's early strike that was hung on to.
Prior to this match, the now-defunct side were placed on 32 points from 17 matches and needed a win on the final for the title win as NEROCA (31 points from 17 games), Mohun Bagan (30 from 17) and East Bengal (30 from 17) were all in contention to win the title.
However, a victory proved to be enough for Minerva. That is, with Mohun Bagan, East Bengal and NEROCA all ending their campaigns with draws. Overall, it meant redemption for them after having finished ninth the previous season.
I-League 2015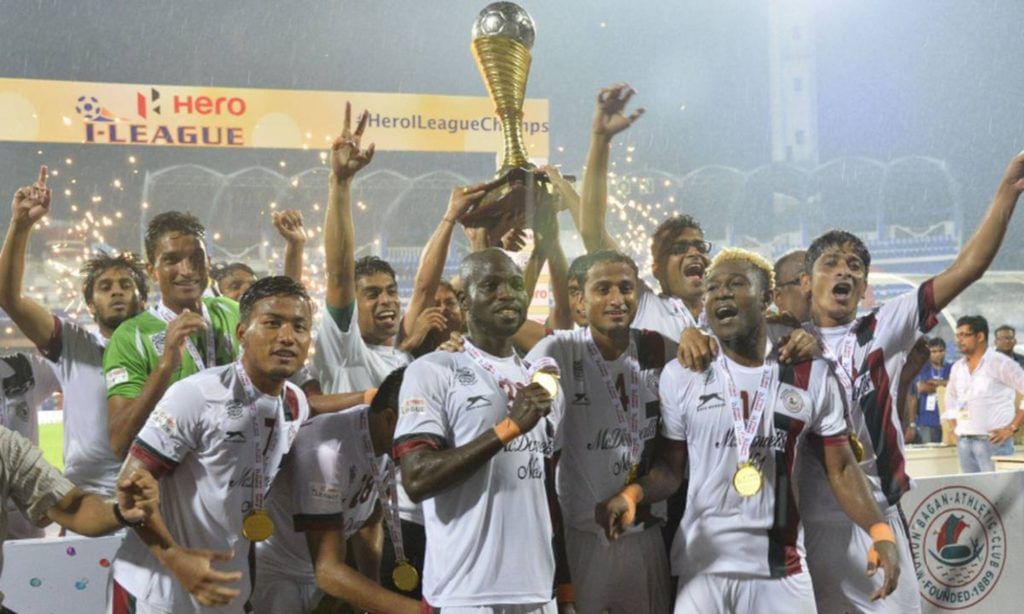 On 31 May 2015, Mohun Bagan won their first I-League title in 13 years. In their final clash against defending champions Bengaluru FC, they managed a draw to seal the same. With that, they finished just two points above BFC with 39.
Speaking of the events, it was a late 86th-minute header from Nigerian defender Bello Razaq that cancelled out a strike from English defender John Johnson — that saw the Mariners triumph at the Sree Kanteerava Stadium.
What's also important to note was that The Mariners never looked to play for the draw. Similarly, BFC too went all guns blazing that day. Such was the season for both with virtually the same statistics (11 W, 6D, 3L and 10 W 7D, 3L). As a result, this game remains a classic to date.
For more football updates, follow Khel Now on Twitter, and Instagram and join our community on Telegram.