ISL- Indian Super League
Indian Super League 2021-22 Season Review: Bengaluru FC
By
Ujyant Ramesh
The Blues were quite different and had some positives to take away.
Bengaluru FC were under a new head coach in the 2021-22 Indian Super League season in Marco Pezzaiuoli. As an obvious result, their philosophy also varied. While Carles Cuadrat was a bit passive, especially towards the end, Pezzaiuoli played a more offensive, high pressing style of football. This yielded 32 goals. However, the majority of them came from Cleiton Silva alone (9) as compared to just four each from his forward peers Prince Ibara and Sunil Chhetri.
Apart from this though, there was some stability in midfield and defence — particularly with the full-backs. With some major departures in these areas, there was that element of doubt. That is, if such sudden changes would drastically impact the side. However, certain youngsters and new signings rose to the occasion and largely filled in their boots. Of these, the standout ones were Roshan Singh, Bruno Ramires and Danish Farooq who sealed their positions in the starting XI. While at the same time, there were some who were inconsistent throughout.
Overall, it was a mixed campaign of sorts. From one win in the first six to a nine-game unbeaten run from thereon, BFC witnessed it all. Subsequently, they were plagued by injuries that put Pezzaiuoli in situations demanding young, inexperienced replacements and positional swaps — which he executed well. Say, for instance, Namgyal Bhutia and Lara Sharma who played only in the last few fixtures, but did a fine job. Essentially, it was a season of trial and error that has probably set the club's base for the next campaign. Either way, it's the second time in a row that they didn't make it to the playoffs.
Fact Sheet for Bengaluru FC in the Indian Super League (ISL) 2021-22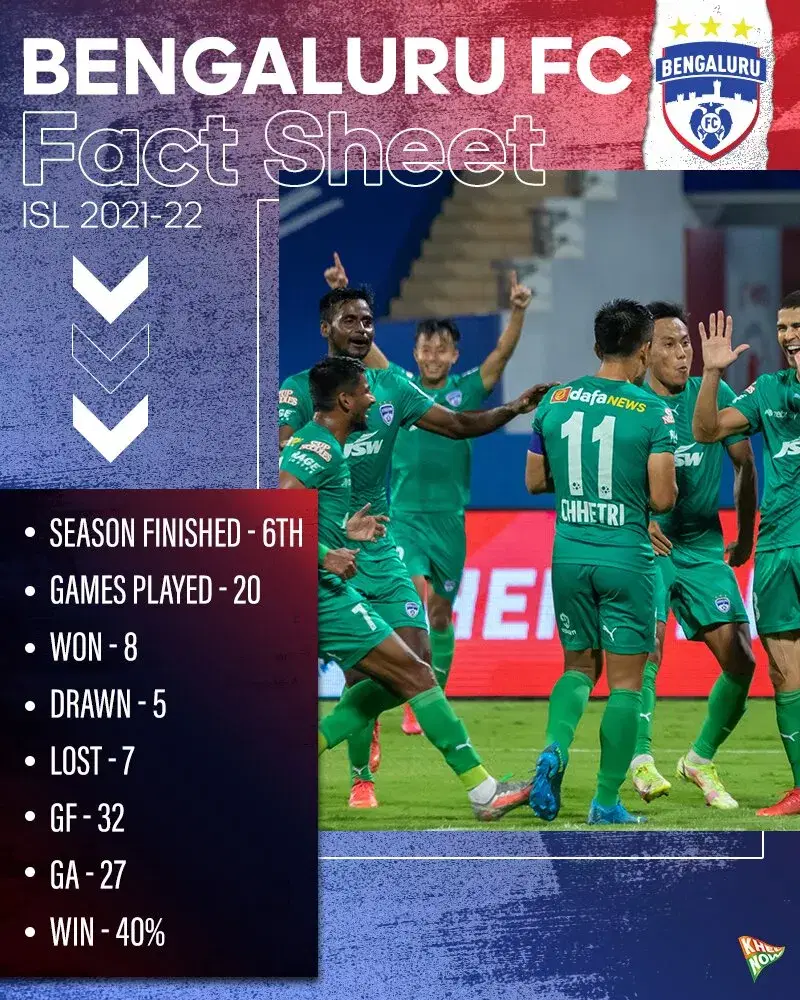 Top Performers
Naorem Roshan Singh
One major concern for Bengaluru FC last season was their defensive line — particularly the full-backs. Especially, considering Ashique Kuruniyan's injury, which saw some major mismatches and rotations in that area.
This time, Roshan filled that gap and was sensational throughout the season, making his mark as an attacking full-back in Indian football. He also picked up the Emerging Player of the Season Award for his performance.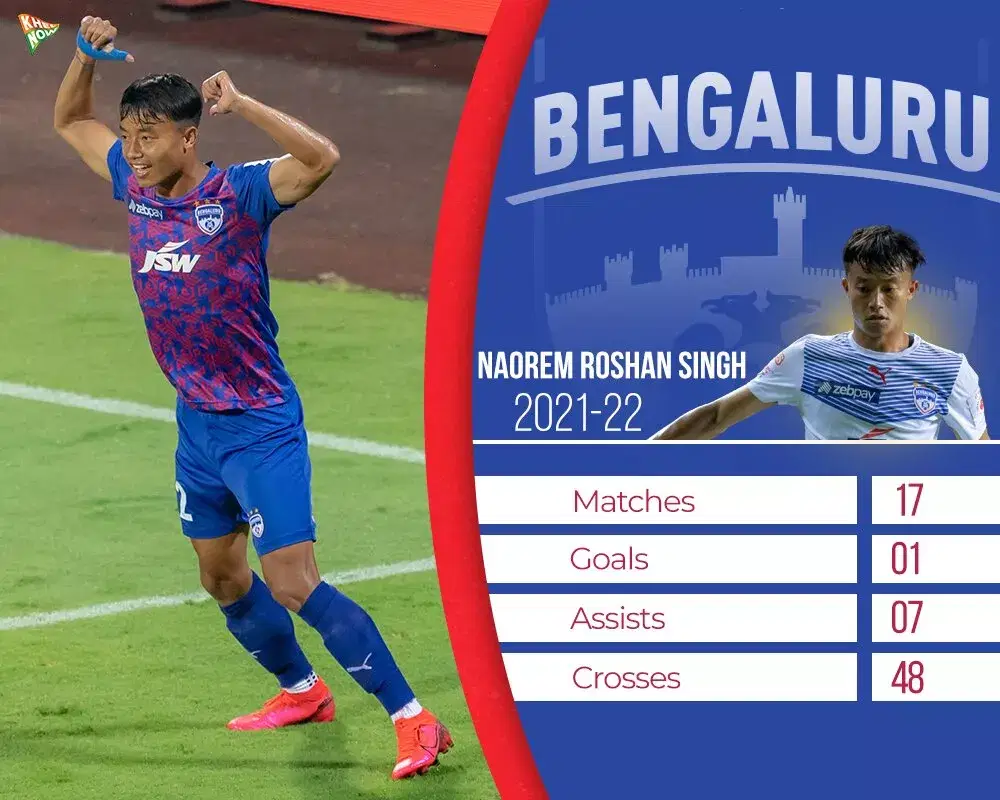 In his 17 matches, Roshan recorded one goal and a whopping seven assists — the highest by an Indian player this season. The right-back's industry on the flank and constant threat in the attacking third made him a tough operator for the opposition to contain.
Alongside, he showcased his set-piece abilities with both feet, delivering crosses from virtually all over the pitch. As a result, Roshan was also called up to the national team and made his senior debut for India against Bahrain, where he assisted Rahul Bheke's header almost immediately after coming on.
Cleiton Silva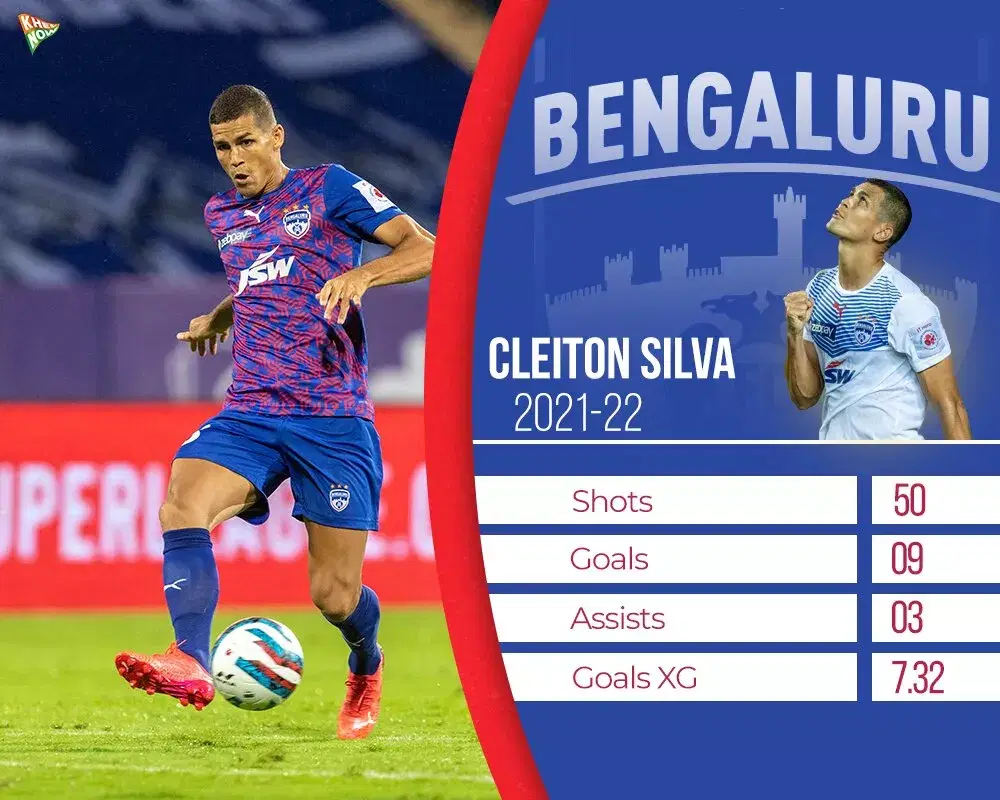 With nine goals and three assists, Cleiton Silva was yet again BFC's highest contributor in terms of goals. In terms of the league, he finished joint-fourth for goals and had a tremendous 7.32 xG (expected goals). Alongside, in almost every game, it was his creativity — in terms of his fast breaks, turns, pace, crosses as well as shots that troubled opponents. While the rest of his attacking peers had ups and downs, the Brazilian was the only consistent attacker for Marco Pezzaiuoli.
Bruno Ramires
Simply put, Bruno Ramires was possibly Bengaluru FC's best foreign signing of the season. With defensive midfielders departing prior to the campaign, this position strongly held by Erik Paartalu and Dimas Delgado for years was initially an obvious concern. However, Ramires was simply brilliant in this area. He played all of BFC's 20 games and executed his role close to perfection.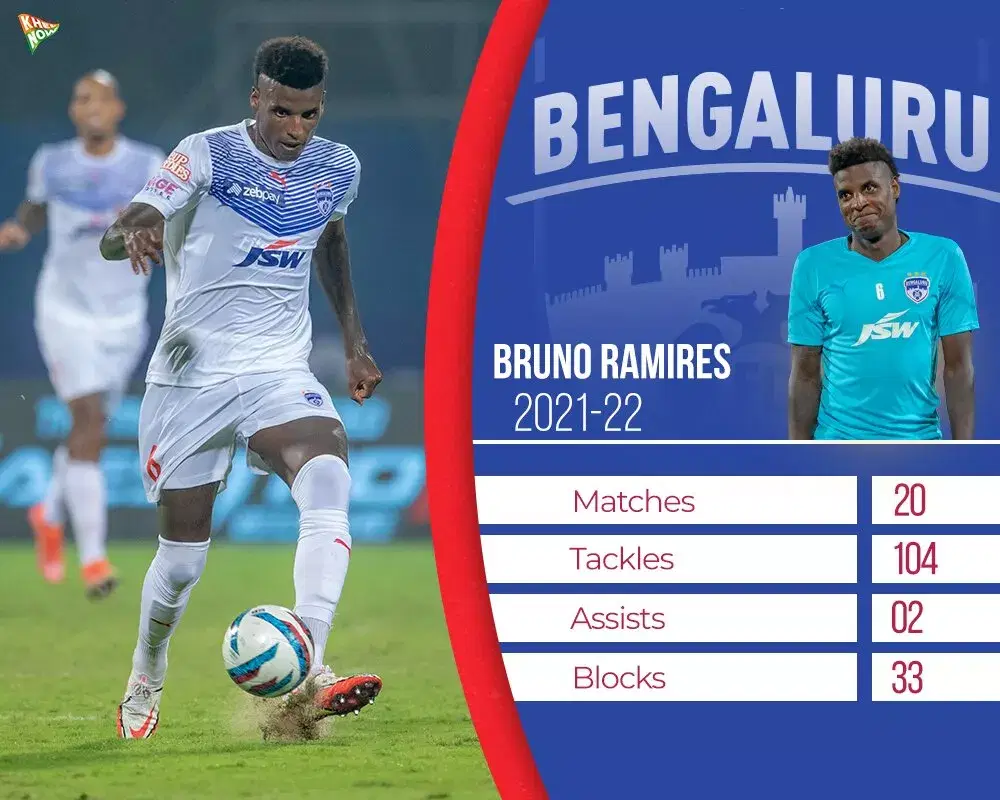 Talk about vital interceptions, tackles, winning duels, passes and the Brazilian was at BFC's helm for it all. For this, their reverse fixture win against Jamshedpur was a prime example — when Ramires' brilliance led to Owen Coyle's only loss during their unbeaten run.
Underperformer of the season
Sunil Chhetri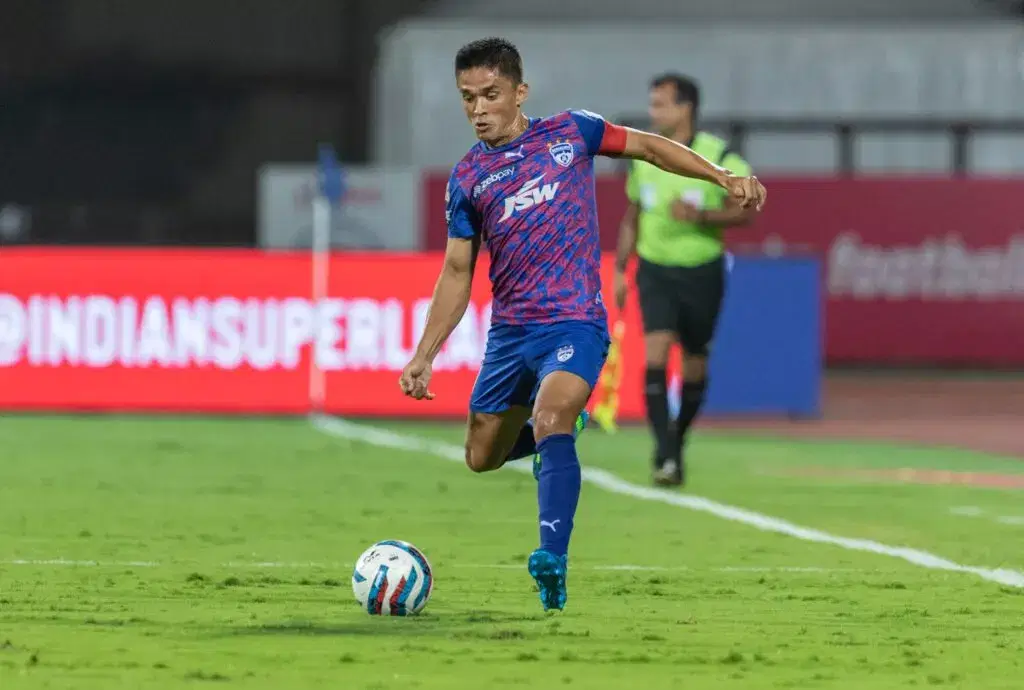 This was captain Sunil Chhetri's lowest-scoring season for Bengaluru FC. He started only 14 games and scored just four goals and an assist in the entirety of the campaign. Infact, he struggled in the first half of the campaign, going on an 11-game goalless drought, including missed penalties, while also not starting several matches.
However, since the FC Goa game on 23 January, things finally started to fall in place. He started eight of nine games — making all his contributions in this phase.
Top Performances
1. Bengaluru FC 3-1 Jamshedpur FC
2. Chennaiyin FC 2-4 Bengaluru FC
3. Mumbai City FC 0-3 Bengaluru FC
Manager's Report Card
Considering Bengaluru FC's reputation and instantaneous success in Indian football, the expectations are always high. Alongside, two consecutive seasons now without playoffs upon first glance look like poor performances generally. However, Marco Pezzaiuoli has done a fine job given the circumstances BFC were in last season as well as those during this one, such as injuries, COVID and most importantly, key replacements.
By sticking to the club's "continuous player development philosophy" and yet again getting youngsters into the limelight. But, this again boils down to the issue of experience as well. Yes, developing youngsters is a great sign, but experience is just as important on the pitch. Maybe, some seasoned Indians and foreigners could turn things in BFC's favour next season. \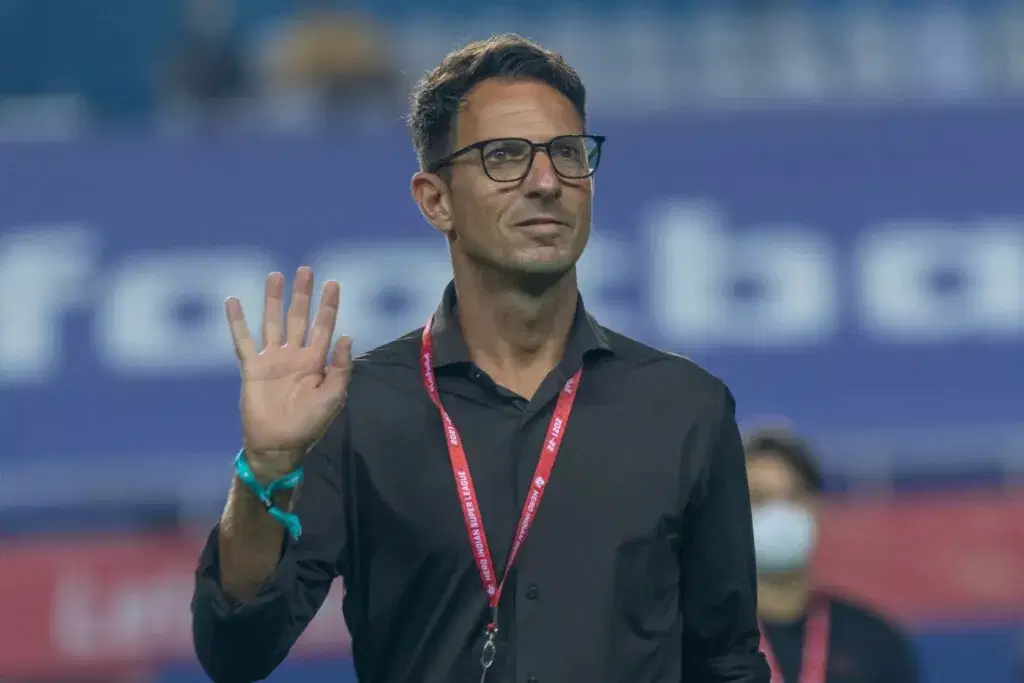 Nonetheless, Pezzaiuoli's high pressing and intensive football executed by some of these very youngsters did almost work at a point when they were nine-games unbeaten.
Such a phase, especially considering a bumpy start and the circumstances midway through the season, earned praise from BFC fans and neutrals alike. The 53-year-old has shown glimpses of his capabilities.
Lessons to be learned
Once again, despite doing decently with a young squad and trusting domestic talents in vital roles, Bengaluru FC did need some experienced heads in crunch situations. Subsequently, foreign recruitment can be polished even further, which would complement and help the younger players in the team.
While it is true that bringing in new strikers isn't the outright solution, some seasoned athletes would definitely do BFC good. However, the club should not deviate from their philosophy. An alternate plan must be fashioned to turn unfavourable results into victories. Essentially, striking this balance will be key henceforth.
Fan View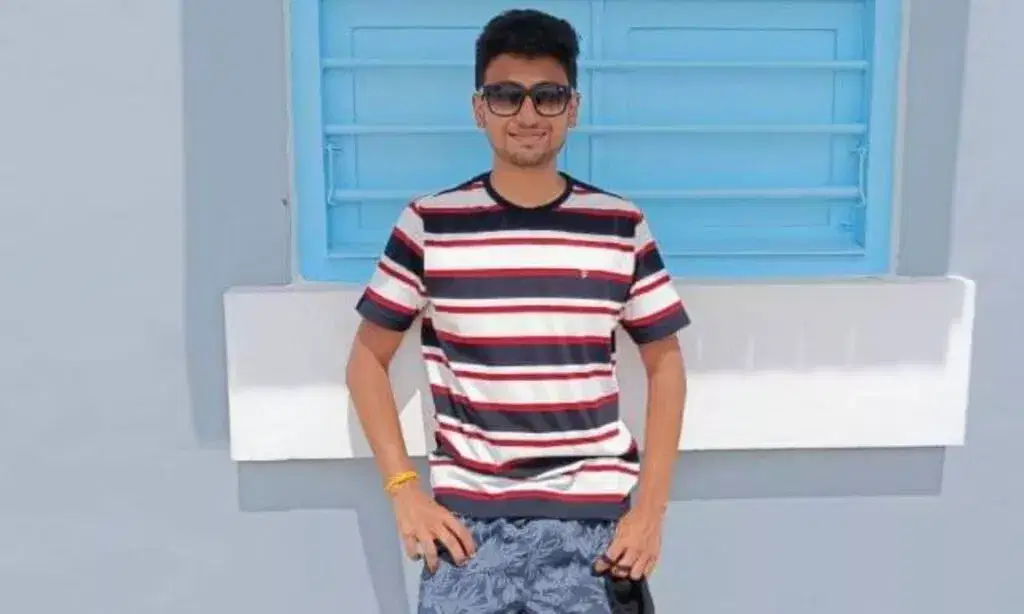 Shashank TR: Although we missed out on a playoffs spot, the season will go down as one to remember. Purely because of the character the team showed to get back to winning ways after a poor start to the season, which saw even Sunil Chhetri ride the bench due to poor form, and COVID cases causing discontinuity.
The second part of the season saw Pezzaiouli's men give us glimpses of what was to come. Rising starlets like Roshan and seasoned pros like Chhetri and Udanta showed a lot of character, making us hopeful about a playoffs spot that seemed improbable six games into the season. A season that threatened to demoralize, ended as one that gave the fans hope that Bengaluru FC are on their way back to the top.
For more football updates, follow Khel Now on Twitter, Instagram and join our community on Telegram.