I-League 2nd Division
Exclusive: FC Kerala pull out from I-League 2nd Division mini tournament
By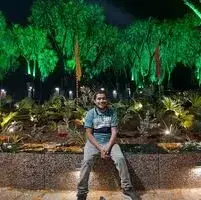 Rutvij Joshi
A couple of other clubs from the league are also yet to confirm their participation in the competition.
I-League 2nd Division side FC Kerala have decided to not compete in the mini tournament which is scheduled to be played in the coming months, Khel Now can confirm.
The 2019-20 season of the league was suspended midway in March due to the ongoing coronavirus pandemic. Subsequently, the All India Football Federation (AIFF) decided to play a shorter version of the league with eight teams, excluding the reserve teams of Indian Super League and I-League clubs, which was also confirmed by Khel Now earlier.
The eight teams that were eligible to play were given time until Tuesday, 28th July, to confirm their participation and the Kerala-based outfit have now pulled out of the tournament.
Meanwhile, AU Rajasthan are interested in participating, but they have asked for some pointers given the current situation, a club official told Khel Now. On the other hand, the management of Lonestar Kashmir claimed that they have not confirmed their participation yet.
Apart from the above-mentioned three clubs, the other teams that are eligible to play are ARA FC from Ahmedabad, FC Bengaluru United, Mohammedan SC, Bhawanipore FC from Kolkata and Garhwal FC from Delhi — who have all confirmed their participation.
ALSO READ: Report: IFA wishes to host I-League as well as 2nd Division tournament
The AIFF is scheduled to host a meeting with the clubs regarding the SOPs and the venue of the tournament, sometime in second week of August. According to reports, the tournament is set to kick-start from 20th September. The Karnataka State Football Association, Indian Football Association and Delhi FA have all expressed their desire to host the I-League 2nd Division tournament.
Joydeep Mukherjee, the General Secretary of IFA had told PTI, "We would like to host all the matches but it's subject to the (West Bengal) government's approval. We will make preparations as per their guidelines."
For more updates, follow Khel Now on Facebook, Twitter, Instagram, Youtube and join our community on Telegram.