Indian Women's Football
AIFF announce live telecast, streaming details for Brazil vs India match
By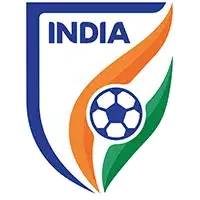 Joseph Biswas
DD Sports will also show the deferred telecast at a later time on November 26 (Friday).
The Senior India Women's Team's forthcoming matches in the four-nation International Tournament in Brazil will be streamed live on the Indian Football Team Facebook page, and Indian Football's official youtube channel.
The match between Brazil and India will also be shown on deferred telecast on DD Sports at 5 PM IST and 9.30 PM IST on Friday, November 26, 2021.
The first match between India and hosts Brazil is set to be a historic encounter, as it will be the first time that the senior national teams of both the nations will face off against each other. To add to that, Brazil's legendary midfielder Formiga Mota will also play her last international game in that match.
India are set to play Brazil on November 26, followed by matches against Chile on November 28 and Venezuela on December 2, with all the matches set to be played at the Arena da Amazonia in Manaus, Brazil.
India are currently ranked 57th on the FIFA Women's Rankings, while Brazil are placed 50 spots ahead of them. Citing the higher level of the opponents, captain Ashalata Devi believes that it will be a "huge opportunity" for the Indian Women's Team.
"Brazil is obviously a big team, they are higher up in the rankings as well, and we consider ourselves very lucky to get this kind of an opportunity to play against them. This is a big opportunity for us to learn and improve from them," said Ashalata.
Speaking of some of the stars of world football who will be playing against the Indian Women's Team, Ashalata said, "We have prepared for around three months ahead of this, so I am excited and confident heading into the match. I'm really excited to be playing against both Marta (Dsilva) and Formiga too. But we will try our level best to stop them."
While India may be facing a much higher-ranked opponent, head coach Thomas Dennerby never deterred from the team's objective.
"The mentality going into the matches is to win the game. I never tell my players that I am happy with a 0-1 or 0-2 loss," he said. "But, we also need to understand that you can't win all games. However, we want to have a winning mentality, one where we hate to lose any match and will fight until the final whistle."
Fixtures
November 26: Brazil vs India, 6.30 AM ISTNovember 29: India vs Chile, 2.30 AM ISTDecember 2: India vs Venezuela, 2.30 AM IST
For more football updates, follow Khel Now on Twitter, Instagram and join our community on Telegram.