These players are trendsetters when it comes to the latest fashion.
Indian football players enjoy a huge fan-following on social media and away from it and some of them are massive fashion icons. The modern era allows these public figures to interact with and influence their fans more efficiently. Footballers love to indulge in luxuries and comforts when they are not roughing it out on the pitch. Their careers are short and there is always a risk of premature end due to injuries. 
However, the players receive a decent amount of money for their services. This allows them to spend on the latest cars, bikes, and fashion. Gone are the days when sportspersons were out of touch with the latest fashion. Today, they are updated with what is trendy and also are major fashion influencers.
Indian footballers too are not behind when it comes to endorsing brands and modeling during their off-time. To that end, here are the top 10 Indian footballers who are fashion icons:
10. Ashutosh Mehta
Ashutosh Mehta is one of the fittest footballers in the domestic circuit. The tall and lean defender has a fabulous physique and he loves to flaunt it on social media. He has over 53.6k followers on Instagram.
The ATK Mohun Bagan player has worked with multiple fitness brands throughout his career. His huge fanbase likes to follow his fashion sense when it comes to athleisure and ethnic attires.
9. Jayesh Rane
Bengaluru FC's Jayesh Rane also has a strong followers' count of 60.5k on Instagram. Among Indian footballers, he is renowned as a fashion icon and a lot of those followers are captivated by his wardrobe aesthetics.
From casual wear, to athleisure and ethnic, Rane effortlessly wears all attires. He also sports multiple tattoos, which further increases his influence amongst the followers.
8. Anju Tamang
Anju Tamang is one of the most exciting players to watch in the Indian women's national team. She is easy to recognize due to her short, coloured hairstyle. When it comes to female football fans in the country, they hold Tamang in high regard as a fashion icon.
The 26-year-old seamlessly changes from formal attire to casual and athleisure. She also loves to share her outfits on social media with thousands of followers.
7. CK Vineeth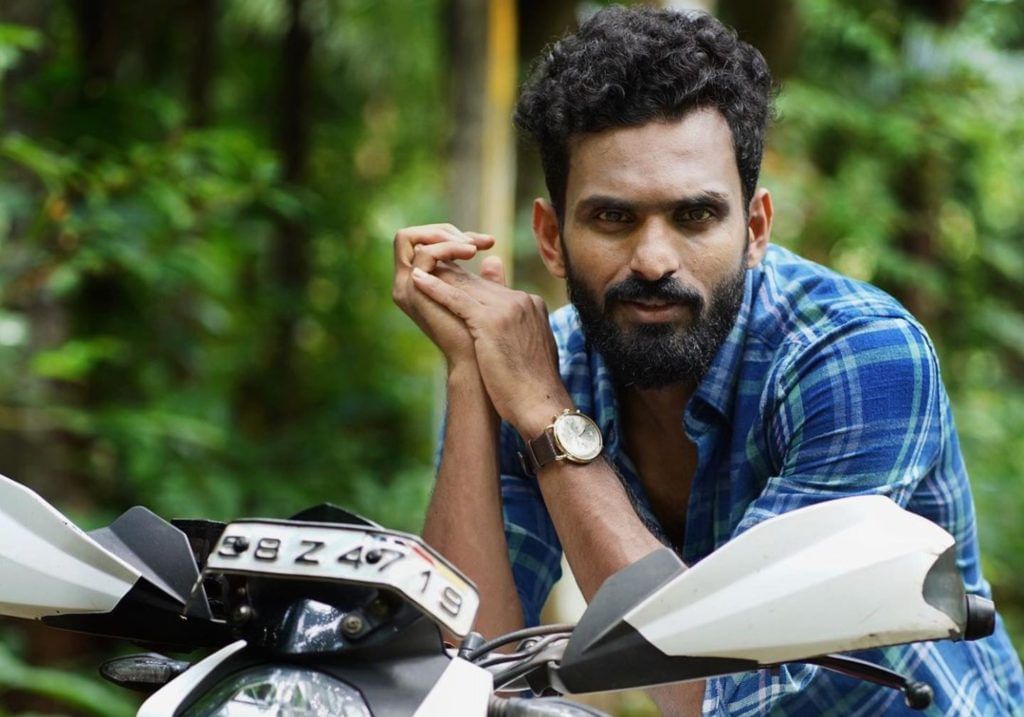 RoundGlass Punjab's CK Vineeth holds a huge followers' count, especially of fans hailing from the southern part of India. The former Kerala Blasters winger has over 453k followers on Instagram alone, with many more across Twitter and Facebook.
Vineeth loves to be on the end of a camera and his outfits are very popular amongst his fans. He can carry aviator glasses well. He often wears ethnic 'loongi' and trekking clothes on his travels.
6. Gurpreet Singh Sandhu
Gurpreet Singh Sandhu is very active on social media, particularly Instagram, Twitter, and Facebook. He loves to share his training pictures, gym photos, and when he is spending leisure time.
The tall custodian has a great fashion sense when it comes to wearing casuals. He can carry ethnic well too. The BFC player loves to sport a fusion of casual and formal clothing on multiple occasions.
5. Aditi Chauhan
Aditi Chauhan is one of the experienced figures in the Indian women's national football team. The 29-year-old earned a lot of praise when she signed for Premier League side, West Ham United back in 2015. She currently plays for Gokulam Kerala in India and is one of the best at what she does.
In addition to being one of the best Indian footballers around, she is a big fashion icon too. Her social media has thousands of followers, who love to see her in traditional ethnic sarees, fitness attire, and casuals as well.
4. Dalima Chhibber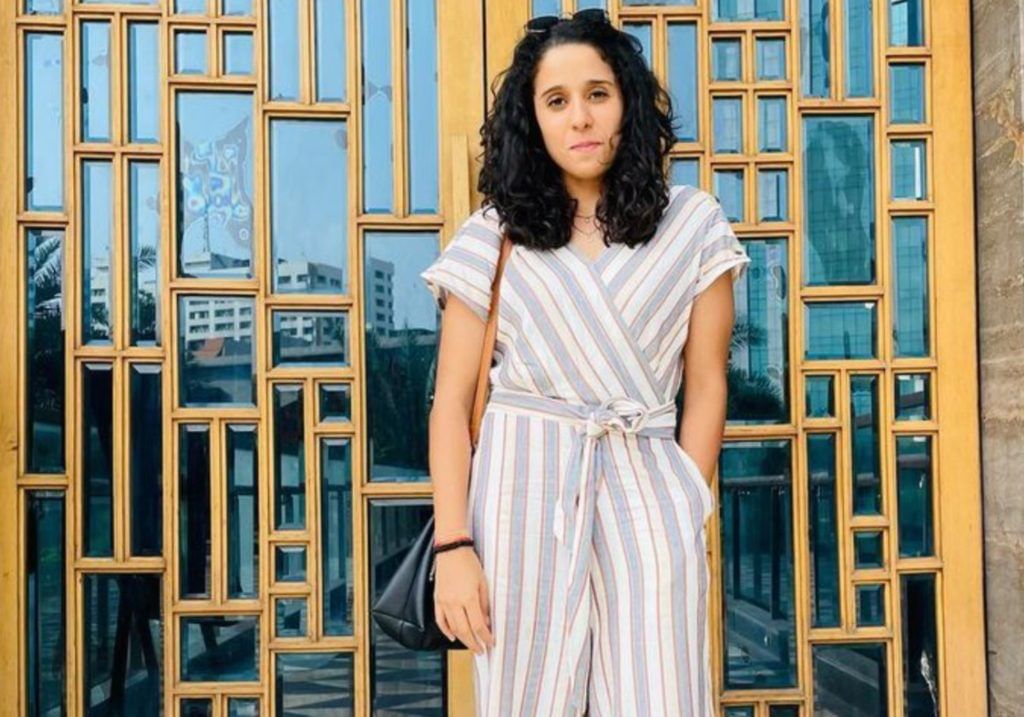 Dalima Chhibber is a popular name in the women's football circuit. The 24-year-old also has a strong followers count on Instagram and likes to share her on the field and off the field experiences with her fans.
The defender is also versatile when it comes to carrying different types of outfits. Her fashion sense allows her to carry ethnic wear, fitness clothing, and casuals with exceptional ease.
3. Sahal Abdul Samad
Sahal Abdul Samad is often hailed as the poster boy of the future for Indian football. He has one of the highest followers counts on social media, reaching up to 829k on Instagram alone. Sahal is ahead of his peers when it comes to having an idea of the latest fashion.
He pulls off each type of attire with incredible ease. Whether it is a gym look, a casual outing, or wearing ethnic for a function, Sahal does it all effortlessly. His long hair look was also very popular a while ago.
2. Dheeraj Singh Moirangthem
Dheeraj Singh Moirangthem is the first-ever Indian player to be included in the AFC Champions League TOTS and the future of Indian football. However, he is also a major fashion icon amongst the young fans, male and female. The FC Goa player has over 149k followers on Instagram alone. His fashion choices are diverse.
The custodian is seen sporting athleisure and casuals during his time away from the game. He also loves to dress up in formal attire and likes to experiment with colored tops too. One can also observe him wearing glasses and caps while taking snaps with high-end vehicles.
1. Sunil Chhetri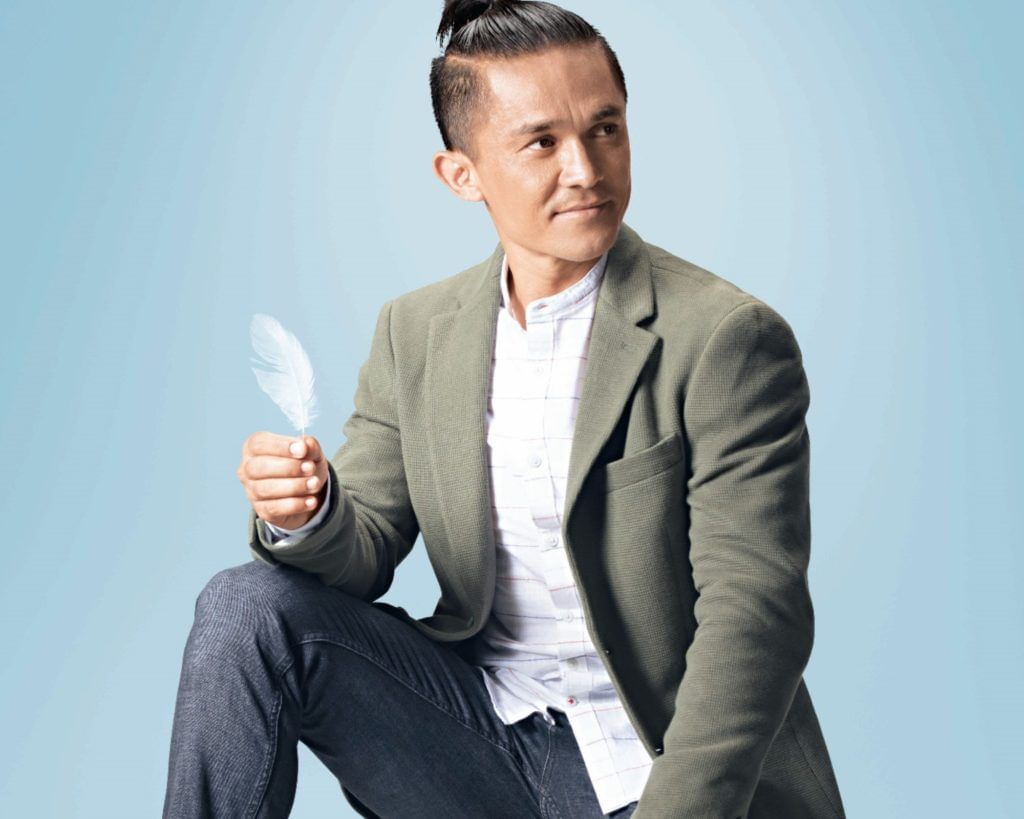 The living legend Sunil Chhetri is a big fashion icon as well. Apart from being exceptional at football, the Bengaluru FC player is also a great orator and has a brilliant sense of fashion. His formal attire looks are particularly popular amongst the fans.
The Indian skipper has the most followers on Instagram for an Indian footballer at 1.9m. Furthermore, he is a brand ambassador for Puma and models for them wearing athleisure outfits.
For more football updates, follow Khel Now on Twitter, Instagram and join our community on Telegram.