ISL- Indian Super League
Indian Super League 2021-22 Team Profile: Kerala Blasters
By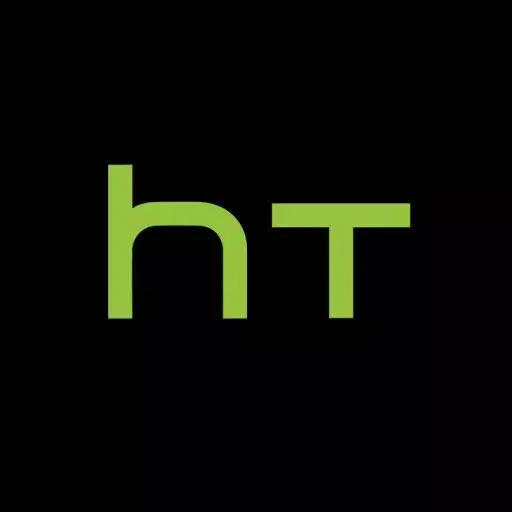 Harigovind Thoyakkat
The Yellow Army have already reached Goa and kick-started the final phase of their pre-season preparations.
After settling for a disappointing tenth-placed finish in the 2020-21 Indian Super League (ISL), Kerala Blasters are looking to make amends in their upcoming league campaign. Under new head coach Ivan Vukomanovic, the Yellow Army's foreign contingent has undergone a total overhaul. Some new domestic players have also joined up.
The Kochi-based outfit have been part of the ISL since the league's inception in 2014. They were the finalists that season, and reached the final once again in 2016. Things have since gone downhill for them, as they've never secured even a playoffs berth from the 2017-18 season onwards. Obviously, they do not desire a fifth straight season where they do not make it beyond the league stages. However, it still remains to be seen whether the work they've been putting in during the pre-season is adequate or not.
On that note, Khel Now takes a look at team profile of Kerala Blasters ahead of the ISL 2021-22 season:
Last Season's Performance: Tenth
As mentioned above, Kerala Blasters finished in tenth place in the ISL 2020-21 league stage, with just 17 points. Only Odisha FC scored lesser points and finished lower in the standings. Overall, the Yellow Army won just three out of 20 games and conceded 36 goals last season. A series of poor performances and other issues also resulted in the sacking of the then head coach Kibu Vicuna, who has now been replaced by Vukomanovic.
Under the Serbian-Belgian, the team will now be looking to get back to winning ways. They have made several changes in their squad as well on that accord.
Pre-Season
Under Ivan Vukomanovic, Kerala Blasters had an extensive pre-season that started in August. Since then, they played friendlies against Kerala United, Jammu & Kashmir XI, Indian Navy and Mar Athanasius Football Academy at their training facility in Panampilly Nagar, Kochi. They have scheduled more such games in the Goa leg of their pre-season as well.
On Monday, November 1, they defeated Odisha FC 2-1 in a friendly. Prasanth Karuthadathkuni and Alvaro Vazquez scored the goals for the Yellow Army.
The club's first-team squad also took part in the Durand Cup 2021, where they were drawn alongside Bengaluru FC Reserves, Indian Navy and Delhi FC in Group C. They won against the Navy, but losses against BFC and DFC meant that they couldn't progress beyond the group stages. During the tournament, the tactician had pointed out that his side couldn't train much due to inclement weather and inadequate facilities. Those factors seem to have played a role in their below-par displays.
Khel Now understands that KBFC had also planned a part of their pre-season preparation to take place abroad. The overseas leg was supposed to include a short tournament with some foreign clubs too. However, COVID-19 and related complications for travelling, quarantining and so on forced the side to eventually drop their plans.
Kerala Blasters had a relatively good squad in the past couple of seasons also, but the lack of proper pre-season preparations cost them in the league. This time, they seem to have made amends. One could even say that they've had more than enough time and space to prepare for the new season which starts on November 19.
Coaching Staff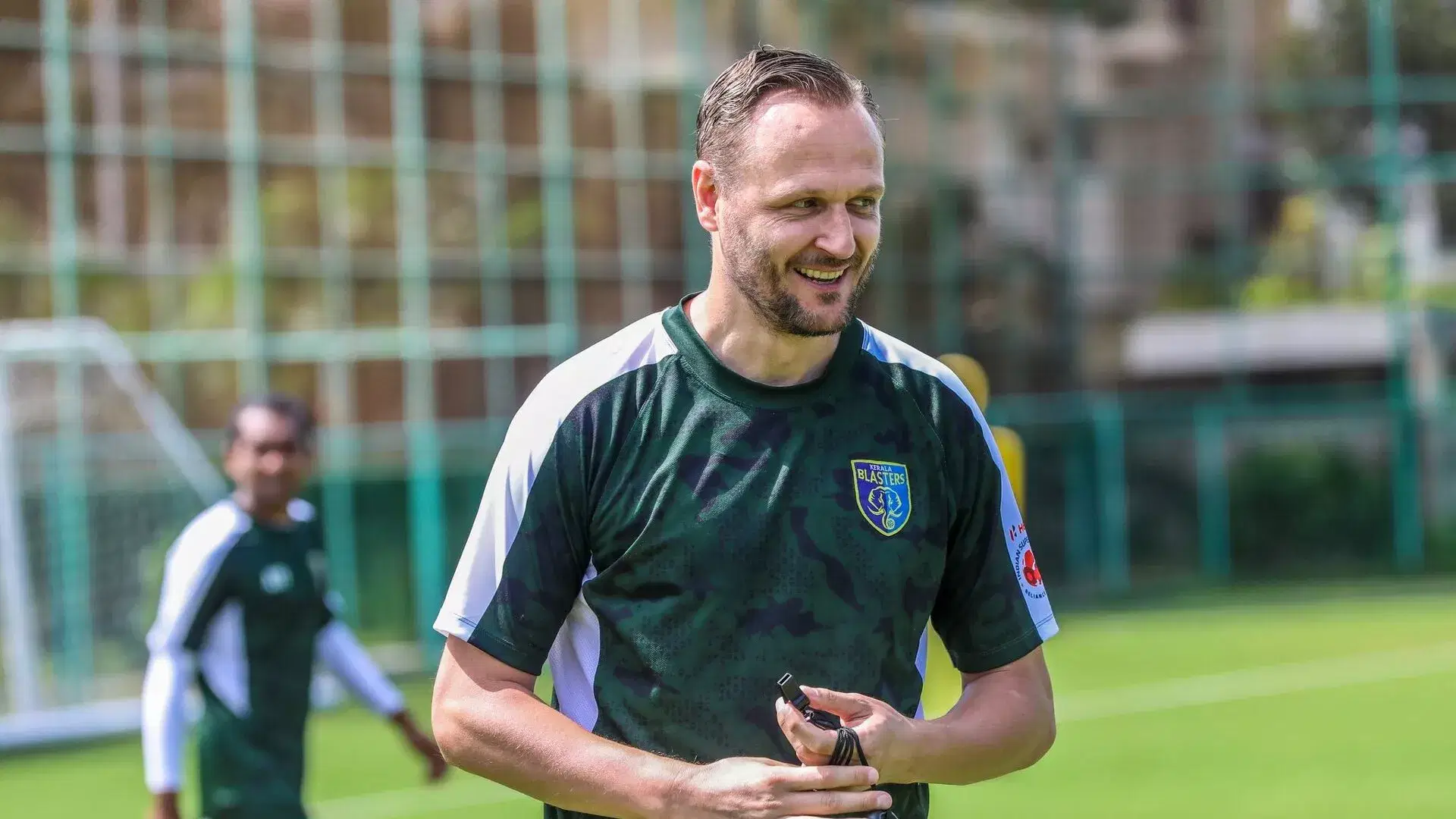 Kerala Blasters is Ivan Vukomanovic's fourth coaching assignment in his career. The 44-year-old has previously led the charge at Belgian top division club Standard Liege, Slovakian outfit Slovan Bratislava and Cypriot First Division side Apollon Limassol.
His best stint so far as coach was at Standard Liege, where he initially helped in the development of stars like Michu Batshuayi. He later took charge as their head coach and guided his side to a 0-0 draw against Unai Emery's Sevilla, one of the top Spanish teams of the time.
After arriving at the Kochi-based club, Vukomanovic has already shown bits and pieces of what he's capable of. In an interview with Khel Now, he said that he believes in offensive football. From what he has shown so far, the tactician is not someone who will ignore his team's defence either, while relying on an attacking playing style. This is is a positive sign.
The other coaches at KBFC's ISL squad, working under Ivan Vukomanovic are as follows:
Foreign Assistant Coach: Patrick van KetsIndian Assistant Coach: Ishfaq AhmedStrength and Conditioning Coach: Werner MartensGoalkeeping Coach: Slaven ProgoveckiScouting Head (Indian players): Ishfaq Ahmed
Transfer Dealings
Kerala Blasters did not have much of a squad overhaul in the summer, when compared with previous seasons. The club revamped their foreign contingent entirely and brought in some domestic players. Meanwhile, they also managed to retain the core set of names.
Ins
In accordance with ISL rules, the number of foreigners in every team's squad has been reduced from seven to six. As a result, Adrian Luna (midfielder), Enes Sipovic (defender), Jorge Pereyra Diaz (forward), Alvaro Vazquez (forward), Marko Leskovic (defender) and Chencho Gyeltshen (forward) complete KBFC's foreign contingent.
The new Indian players in the Blasters' squad are Ruivah Hormipam (from RoundGlass Punjab), Sanjeev Stalin, Harmanjot Khabra (from Bengaluru FC) and Vincy Barretto (from Gokulam Kerala). The club also signed Anil Gaonkar and Gaurav Kankonkar and promoted a few players from their Reserves, but only Bijoy Varghese and Sachin Suresh made the cut for their ISL squad.
Outs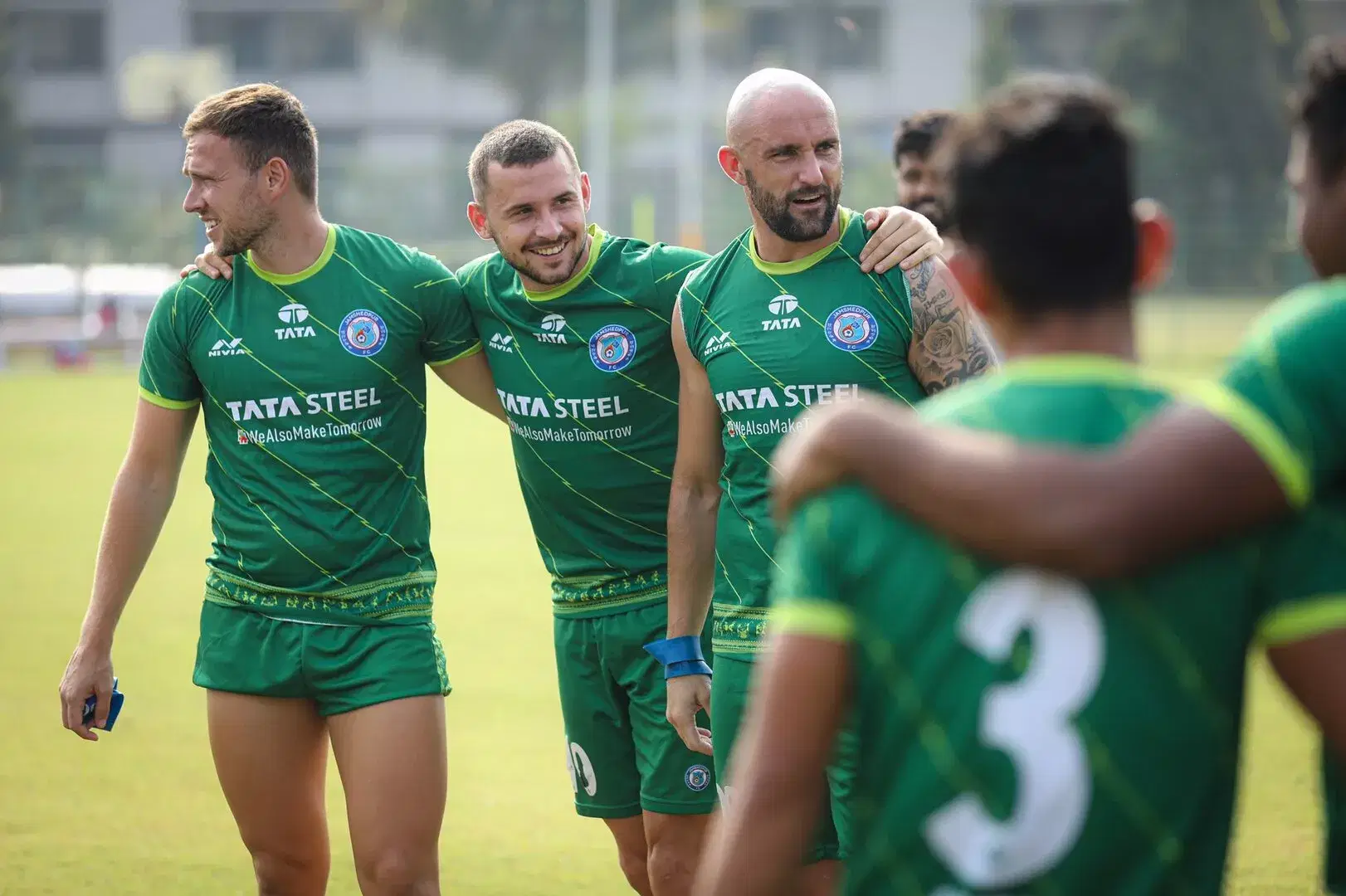 Kerala Blasters released all the overseas signings from last season. Among them were Jordan Murray and Facundo Pereyra, who the club were set to retain during their 2020-21 campaign. Murray himself confirmed in a recent interview with Khel Now that talks were on until a point, after which he chose to join Jamshedpur FC instead. The Australian is already showing signs of good form with three goals in two pre-season friendlies.
The Yellow Army also loaned Subha Ghosh and Naorem Mahesh Singh to SC East Bengal. They released Lalruatthara, Rohit Kumar and Bilal Khan, who joined Odisha FC, Bengaluru FC and Real Kashmir respectively.
Squad
Goalkeepers: Albino Gomes, Prabhsukhan Singh Gill, Muheet Shabir Khan, Sachin Suresh.Defenders: Nishu Kumar, Sandeep Singh, Marko Leskovic, Enes Sipovic, Abdul Hakku Nediyodeth, Ruivah Hormipam, Bijoy Varghese, Jessel Carneiro, Denechandra Meitei, Sanjeev Stalin.Midfielders: Rahul KP, Prasanth Karuthadathkuni, Adrian Luna, Jeakson Singh, Harmanjot Khabra, Lalthathanga 'Puitea' Khawlhring, Givson Singh, Ayush Adhikari, Sahal Abdul Samad.Forwards: Alvaro Vazquez, Jorge Pereira Diaz, Chencho Gyeltshen, Seityasen Singh, Vincy Barretto.
Tactical Formations
Primary: 4-4-2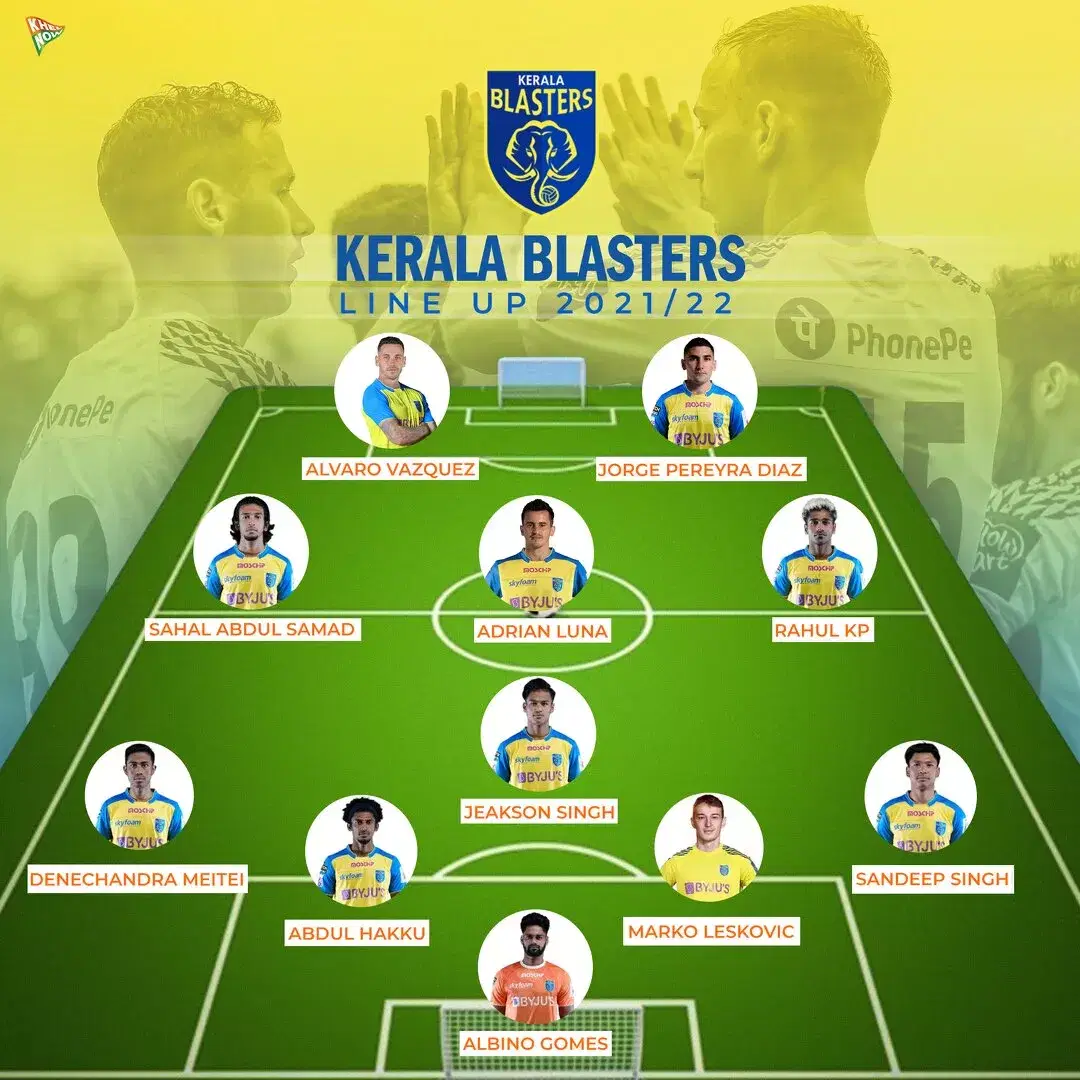 This is likely to be the primary go-to formation for Ivan Vukomanovic at Kerala Blasters in ISL 2021-22. The Blasters have worked hard to bolster their attacking department and this formation allows the head coach to make the most of those options.
Alvaro Vazquez and Jorge Pereyra Diaz are the two strikers who will lead the line for KBFC. Behind them, Adrian Luna can slot in as a second striker or as an attack-minded midfielder. Rahul KP and Sahal Abdul Samad have already showcased their abilities while playing as wide midfielders. Their inclusion would hence be a no-brainer. Jeakson Singh, who has already found himself as one of Igor Stimac's top choices for the senior and U-23 national teams, can start as the defensive midfielder just in front of the defensive line.
We suspect Nishu Kumar is not fully fit yet, which is why Sandeep Singh may find himself as the first-choice at right-back. There is going to be stiff competition between Jessel Carneiro and Denechandra Meitei for the left-back role. However, we expect Dene to get the nod as he seems to have impressed the coach more so far.
Starting three foreigners in the attacking line means the Yellow Army can have only one overseas option in defence. To us, that should be Marko Leskovic, as he looks like the better option based on pre-season observations.
Alternate: 4-3-3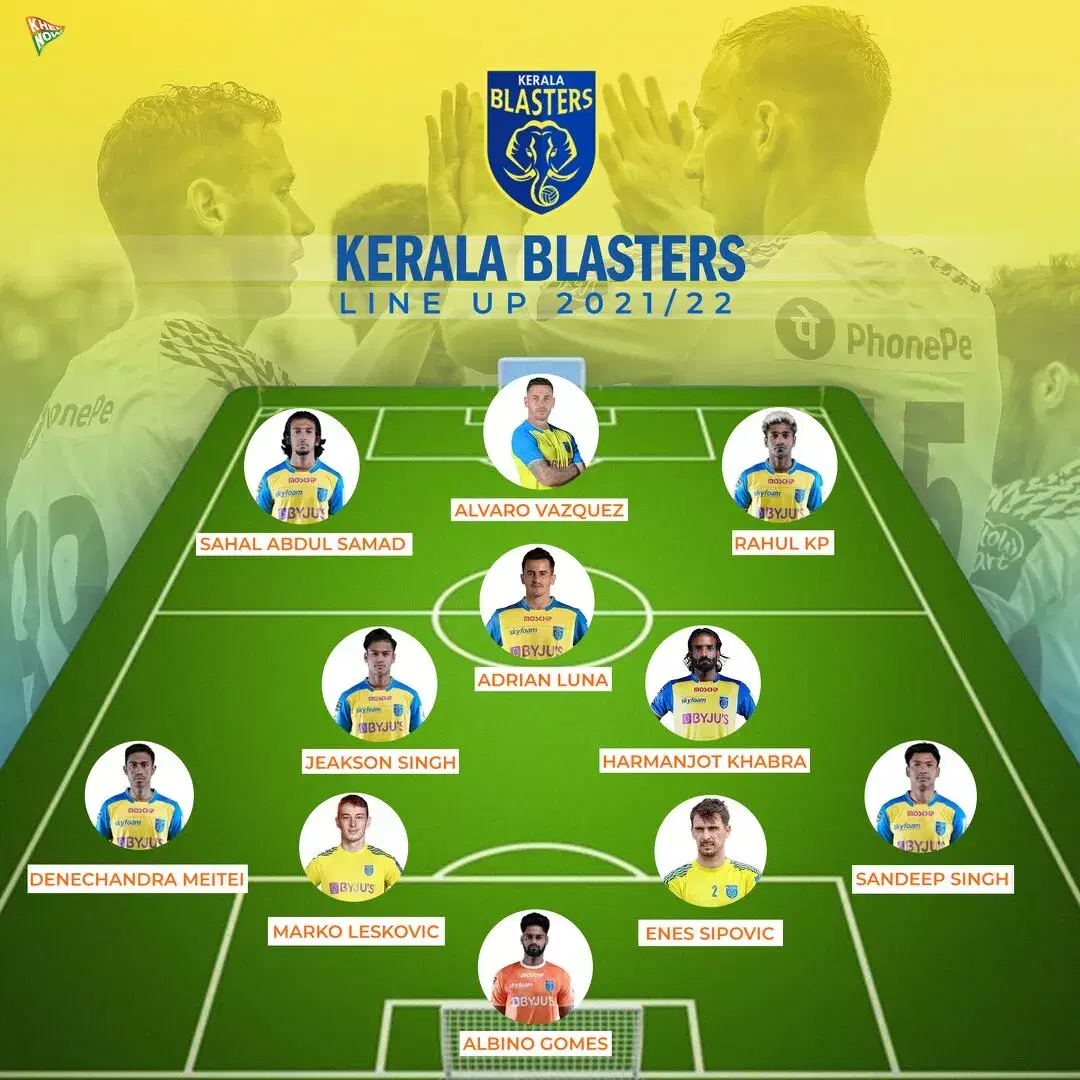 Not many changes have been made here, from the above 4-4-2 setup. Enes Sipovic can be added in defence to bring in more experience and quality to that department. At the same time, doing so also means that one overseas option has to be removed from the attack. To balance things, Sahal and Rahul can start on the wings on either side of Vazquez, the team's first-choice striker. Luna and Jeakson Singh retain their corresponding positions in midfield.
While Harmanjot Khabra hasn't been the most impressive in pre-season, his experience could be a valuable asset to the team. He can slot in the midfield as well, alongside Jeakson. His long crosses often helped forwards score goals at Bengaluru FC and that is one option that Vukomanovic can explore at KBFC as well.
Strengths
A strong foreign contingent, especially in attack. Luna, Vazquez, Diaz and Gyeltshen are very experienced. They can lead the relatively young Indian contingent well.
The addition of Harmanjot Khabra, who has been playing at the top level with Bengaluru FC, Chennaiyin FC and so on for the past few seasons. He is a leader and has fit into the same role at KBFC.
Kerala Blasters have plenty of variety in their attack. Vazquez and Diaz can lineup together, or Vazquez alone can play as the striker, with Indian wingers on either flanks. In both cases, Adrian Luna would slot in behind the forwards. Chencho Gyeltshen, who has played in India with Bengaluru FC and RoundGlass Punjab is another solid addition.
Weakness
It's quite visible that the club's ISL squad has a few weaknesses. There are very few options in central defence and no one apart from Enes Sipovic and Marco Leskovic has much experience of playing in top leagues. Having loaned out Mahesh and Subha and with the exclusion of Sreekuttan VS from the final squad, Kerala Blasters have no domestic options in the striker's role. This, in turn, means that they will depend heavily on the foreign contingent to create and score goals.
The injuries and fitness concerns of some key players is another problem area for the Kochi outfit. Nishu Kumar recently returned from an injury that kept him out of action for many months and he was missed in the latter phase of KBFC's ISL 2020-21 campaign. He is not fully fit yet, either. This has been a recurring issue for the Yellow Army over the past few seasons and fans will be hoping that they solve it at least this time around.
Key Players to Watch
Sahal Abdul Samad
Sahal has rejoined the Kerala Blasters' training camp with a lot of promise. The attacking midfielder who can also play as a winger, scored a goal in the SAFF Championship 2021 final and played a role in India's title success.
The former ISL 'Emerging Player of the Season' was not at his best in the past couple of seasons. However, of late he has shown signs that he's improved – and will hence look to be the creative outlet in KBFC's midfield.
Rahul KP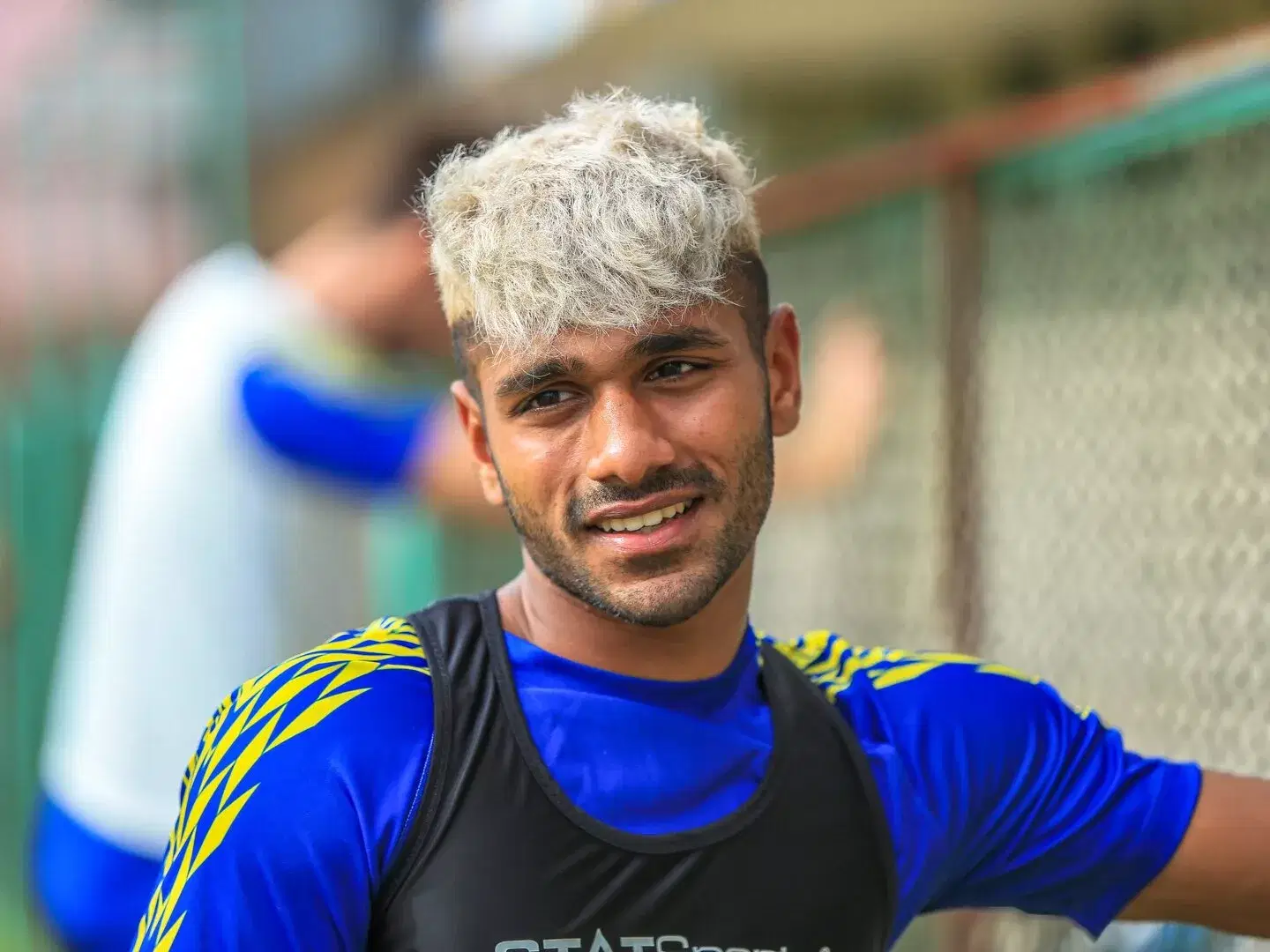 Rahul KP was recently with the India U-23 team at the AFC U-23 Asian Cup 2022 Qualifiers and played a pivotal role in his side's win over Oman in their tournament opener. A pacy goalscoring winger, the former FIFA U-17 World Cup starlet has already proved his abilities in a KBFC shirt.
The 21-year-old was also the top Indian goalscorer at Kerala Blasters last season, with three goals – two of which came against arch-rivals Bengaluru FC. This season, one can expect the youngster to continue starting for the Yellow Army, most probably from the right flank.
Adrian Luna
Adrian Luna arrives at Kerala Blasters after winning the double (league and championship) with A-League outfit Melbourne City. The Uruguayan midfielder, while at Melbourne, proved that he can play as a second striker, attacking midfielder, box-to-box midfielder and even on the right flank. His versatility, passing, vision and ability to place himself in scoring positions makes him an important player for KBFC, who have been consistently inconsistent in attack over the past few seasons.
The 29-year-old has also impressed during the club's pre-season.
Alvaro Vazquez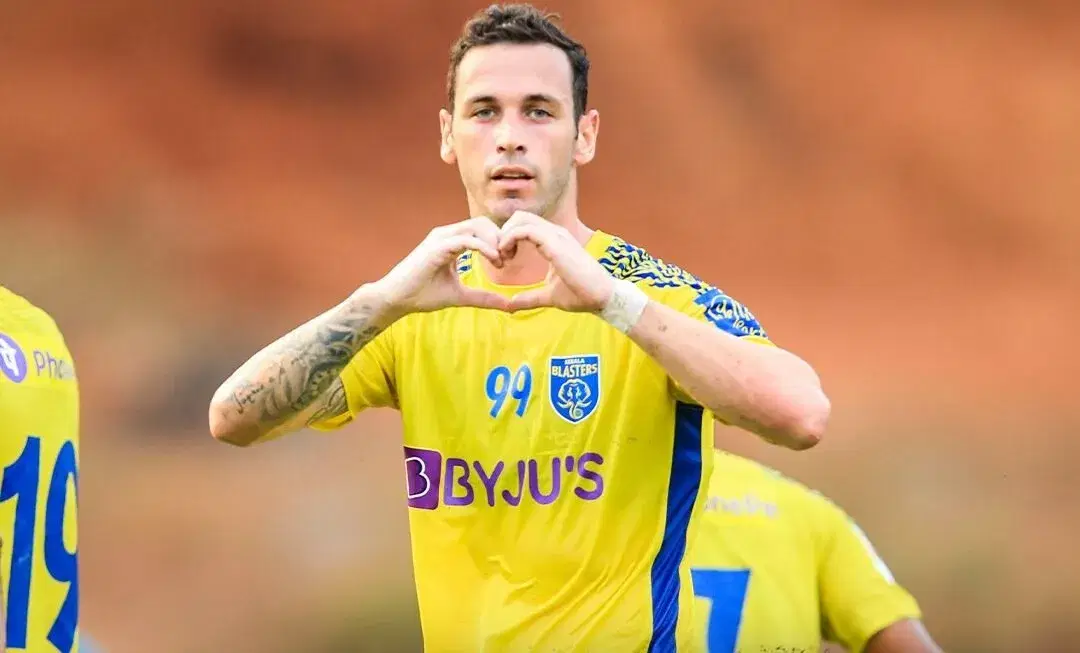 Having played in both the Premier League and La Liga, Alvaro Vazquez is one of the high-profile players in the Indian Super League this season. The 30-year-old striker is expected to lead the line for the Yellow Army in ISL 2021-22.
Hailing from Spain, Vazquez began his career at some of the best football academies in his home country before going on to play for Getafe, Espanyol, Gijon and Swansea among others. He has also impressed so far in KBFC's pre-season, scoring a goal against Odisha FC in the friendly on Monday.
Fixtures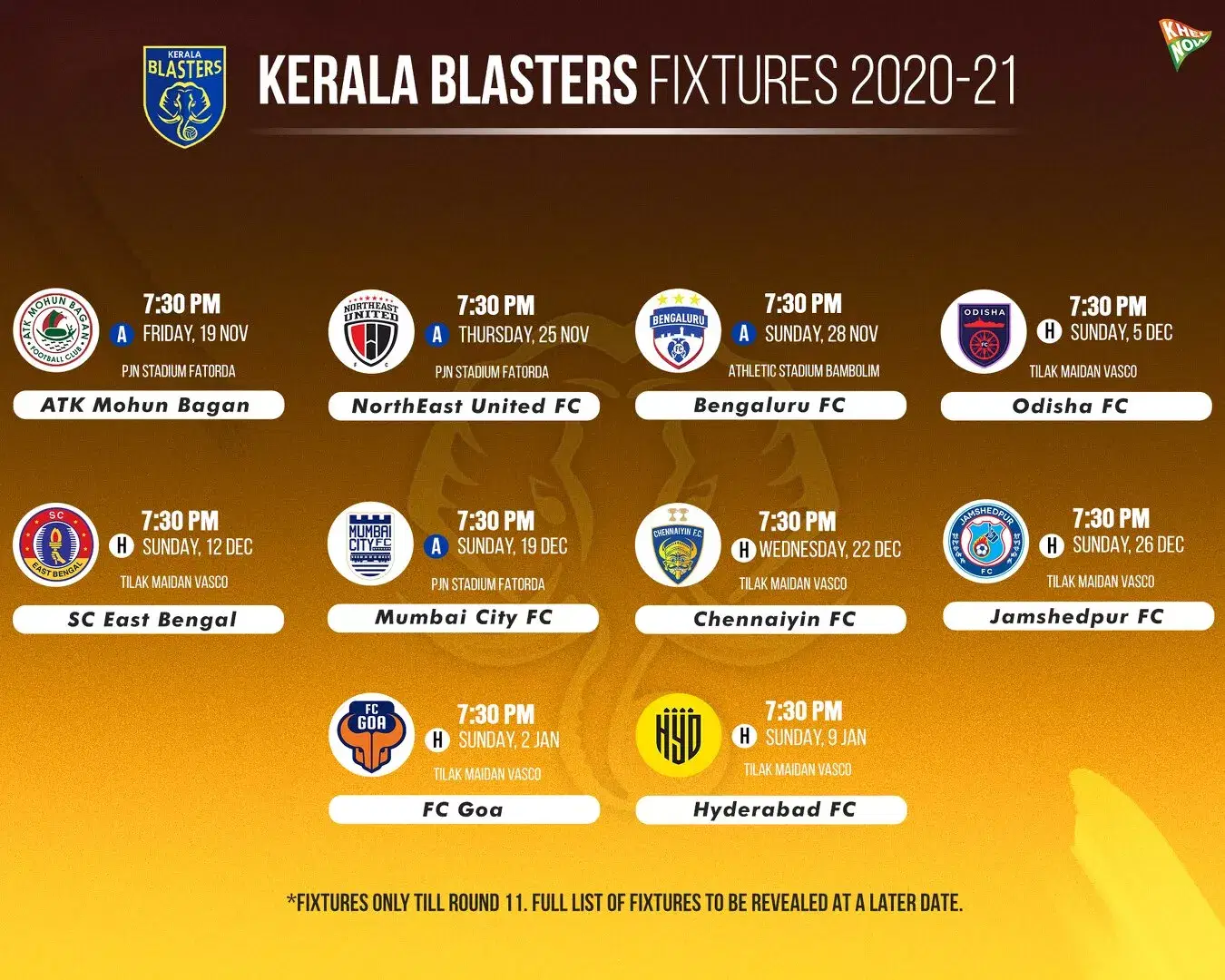 What to Expect
Having struggled consistently for several seasons now, Kerala Blasters' immediate objective would be to finish higher up the table than usual. They would be gunning for a top-four spot, although, the chances for that to actually happen are low.
The Yellow Army are likely to finish somewhere in mid-table, between positions four and seven, given how they lineup on- paper. That said, performance on the pitch is an entirely different ball game and the team need to be sure that they can replicate their on-paper strengths where it actually matters.
For more football updates, follow Khel Now on Twitter, Instagram and join our community on Telegram.