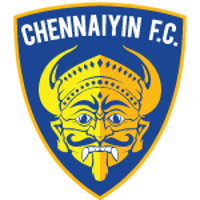 3-1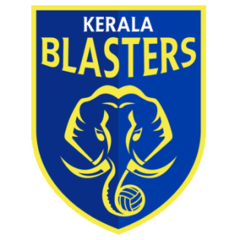 4′ Schembri       Ogbeche 15′
                                                                          30′ Chhangte
                                                                          40′ Valskis
Owen Coyle is off to a dream start at home as his side have trumped the Men in Yellow 3-1 on the day. A first-half salvo from the home team gave them three goals and three points. Much needed win for the team and the new coach. Kerala Blasters are once again left to rue their mistakes in defence. The Marina Arena is buzzing and why won't it with such a clinical performance from the home team. The players drink in all the adulation and are now above Kerala Blasters and level with Odisha on nine points. While it doesn't make much of a difference in the table, the team will carry much-needed confidence into their next few games. As for Owen, he couldn't have asked for a better start. It ends in Chennai in a contested match 3-1 to Chennaiyin FC.
THE REFEREE BLOWS THE WHISTLE FOR FULL-TIME AT CHENNAI. THE HOME TEAM TRIUMPH OVER THEIR CLOSE RIVALS
90+4′ An anti-climax of sorts for the Marina Machans as Eli Sabia is sent off for a second bookable offence.
90+2′ Kerala have given up their quest for a comeback and are waiting for the full-time whistle. They have had the majority of possession but it hasn't bore fruit for them against a clinical and brisk Chennaiyin side who seem to have taken good advantage of the extended break.
90′ Four minutes of added time are announced. Chennaiyin have almost done the job. For Kerala, it is another game which started with promise but fizzled out due to poor defensive performances.
89′ Chennaiyin make their final change as Andre Schembri comes off for Rahim Ali.
87′ The players take a break as Germanpreet is being treated on the pitch. With only three minutes remaining, there seems to be no change destined for either team but the Marina Machans won't mind.
85′ Kerala players are asking the referee for a penalty but he is having nothing off it. Such has been their day today.
83′ Kerala make their final change as Rakip comes off for Samuel Lalmuanpuia
81′ We are into the final ten minutes of the game with the status quo of the game showing no change since Valskis' goal in the 40th minute. Messi Bouli has a shot from the left-hand side but curls it wide.
77′ We are inching towards the final few minutes as Chennaiyin have an odd attempt at goal but seem more content in playing the ball around and maintaining the lead they already have. Kerala getting barely any penetration in the second half
74′ A close effort there from Sahal but he curls it just over the bar. A skimmer that one.
73′ Chennaiyin come close on goal with another effort from Schembri that he blazes over the bar. But it wouldn't have counted any way as the offside flag was already up.
70′ Chennaiyin make another switch as Dragos replaces Crivellaro. The Portuguese was signalling some strain in his body and demanded a substitution. Crivellaro comes off a rousing ovation from the Chennaiyin crowd.
66′ The game has lost a bit of steam after the first half and neither team has been threatening on goal. Still, a substantial amount of time remains but the chances of a Kerala comeback look bleak at the moment.
63′ Seityasen Singh comes off for Kerala Blasters. In comes Sahal Abdul Samad
60′ We are one hour into the game and it is still the same as the first half. Kerala are trying their utmost best to get some semblance of a chance but Kaith has been unperturbed apart from that scorcher from Ogbeche.
56′ Chennaiyin make a change as they take of Nerijus Valskis for Thoi Singh. A surprising decision from the head coach.
51′ Chennaiyin have another chance at goal. Kerala's defence hasn't had the best of days and really need to tighten up at the back against a buoyant Chennaiyin attack. Ishfaq and Eelco won't be happy men with the way things are going at the moment.
48′ Kerala win a  free-kick in the opposition half but fail to convert it.
The home team kick-off the second half and are in the lead.
Kerala make a half-time switch as Mustapha Gning comes on for the injured Ogbeche
What a first-half we have witnessed in Chennai. Both teams have goals and a wonder strike from Ogbeche. But the Marina Machans have given coach Owen Coyle a dream start so far with three goals in the first half. Expect the second-half to be as riveting as the first one. The home team currently are in the driver's seat 
HALF-TIME AT CHENNAI AS THE HOME TEAM HAVE THE LEAD!!
45+7′ Chhangte comes close in on goal but shoots his shot just wide. That should be that for the first half.
45+2′ More trouble for the visitors as it looks like Ogbeche is walking a touch gingerly. The medical staff are out to help. Does not look good for the Frenchman.
45′ Five minutes of added time. The first half has gone past us in a blur and it is the Marina Machans in daylight between themselves and the Blasters.
43′ We are two minutes plus added time away from what has been a phenomenal first-half. Goals, quarrels, controversies. This game has seen it all. Meanwhile, Germapreet is the first Chennaiyin player to go in the referee's book. Wonder how many minutes will be added on considering the long break in-between.
40′ GOAL FOR CHENNAIYIN!! The home team are on fire at the moment and have their third. And who else but that man, Nerijus Valskis caresses a simple tap-in after keeper Rehenesh was beaten for pace by Chhangte and the Kerala defence were once again unable to clear their lines. Clinical game so far from the Marina Machans. That is Valskis' fifth goal in his past four games.
36′ Both teams have cooled off after a heated few minutes and it is the home team having the lead. Both teams are fighting hard and it is Ogbeche who is booked for a foul on Thapa. Thapa is down on the ground and receiving medical attention.
30′ GOAL!! For Chennaiyin. What is going on here in Chennai? The home team hit back once again. There are back in the lead and are on cloud nine. It was Chhangte who put the finishing touch on another counter-attacking play from the home team. Insane last few minutes in Chennai.
29′ GOAL DISALLOWED!! Referee Om Prakash Thakur reverses his decision and it is still parity. Now it's the turn of the Chennaiyin players who are the referee's faces. The match is yet to restart. 
26′ GOAL FOR CHENNAIYIN!! The home team once again have the lead but under controversial circumstances. Kerala are going after the referee. Assistant coach Ishfaq Ahmed is incensed on the touchline and both coaches are now going after each other. This is turning ugly now in Chennai. Perfect derby material today. 
21′ Kerala have suddenly gained ascendancy and are making frequent inroads to the Chennaiyin backline. The home team are looking to work from the counter.
18′ It is back to even now as the ball moves to and fro. Chennaiyin come close on goal but the referee calls offside. Both teams are putting on a show here and it's not even 20 minutes.
15′ STUNNING!!! That's the only word for it. That is why they bought him and that is what he does. Ogbeche sends in a screamer past Kaith from almost 25 yards. No chance for the keeper to stop that one as it rifles into the right corner. Kerala come roaring back and so are their fans. Back to parity here in Chennai.
14′ Kerala win a free-kick in the opposition half as Eli Sabia brings Jeakson down
11′ Kerala are building themselves from the back and are having a good phase of possession but have nothing yet to show for their work and Kaith's goal has currently been harmless.
7′ Chennaiyin have been piling on the pressure and look robust in attack. They win another corner and are exploiting spaces down the wings. Kerala are slow to get off their stride.
4′ GOAL!!! What a start for the home team as they have the lead. Kerala were caught sleeping in defence and Schembri has an easy tap-in on goal.  
3′ Chennaiyin win the first corner of the game as Germanpreet's shot deflects of Rakip
Just in case you didn't know!! Eelco Schattorie misses the game today as he has accumulated two yellow cards which translate to a suspension.
7:30 PM: Kerala will start proceedings today as Messi Bouli stands over the ball.
7:27 PM: The referees are working out the pre-game formalities as the two teams warm-up ahead of the action. The fans are already up for it and the Manjappada are amping it up, rivalling the Chennaiyin faithful tone to tone. That contest looks one to look out for off the pitch.
7:23 PM: The players are out of the tunnel as we approach the start. We will have the National Anthem before that. Chennaiyin will play in their home kit of all blue. The Blasters will sport their home jersey as well.
7:16 PM: We are minutes away from the all-important kick-off between these two teams in Match 42 of the ISL season. A win for Chennai will get things kicking for new coach Owen Coyle who will oversee his first home game as Chennaiyin coach. He would be itching to get to a winning start.
7:13 PM: Two teams in dire need of a win and will fight tooth-and-nail in a crunch derby game here in Chennai. The atmosphere is buzzing here with both sets of fans going the distance in their support for their players. A massive boost for Kerala Blasters would be the return of striker Ogbeche for a crunch game like today. Eelco will be expecting his two in-form strikers to go good today.
7:00 PM: Here are the starting lineups for both sides:
Chennaiyin FC: Kaith (GK), Goian (C), Eli Sabia, Tondonba, Edwin Vanspaul, Germanpreet, Thapa, Crivellaro, Chhangte, Schembri, Valskis
Substitutes: Sanijiban, Masih, Dragos, Thoi, Jerry, Rahim Ali, Ralte
Kerala Blasters: Rehenesh (GK), Carneiro, Gaikwad, Rakip, Drobarov, Blasco, Seityasen, Prashanth, Jeakson, Ogbeche, Messi Bouli
Substitutes: Bilal Khan (GK), Haku, Lalruatthara, Samuel, Samad, Gning, Narzary
Welcome to ISL 2019-20 Chennaiyin FC Vs Kerala Blasters live commentary of Khel Now, where we will bring you all the live action from Jawaharlal Nehru Stadium in Chennai.
Chennaiyin FC Vs Kerala Blasters Kick-Off: 7:30 PM IST
To read the preview of the match, click here and here.
Owen Coyle spoke on Kerala Blasters and how they are getting stronger
"Kerala Blasters are a great side who are getting better with players coming back for them. We're very respectful of them, but we don't fear anyone. We're ready to perform to our best. I think it'll be an exciting match between two attack-minded teams. We haven't scored enough goals this year, so we must create more opportunities to get more goals.", the 53-year-old expressed.
Eelco Schattorie's assistant Ishfaq Ahmed spoke ahead of the game
The 36-year-old has been associated with Kerala Blasters for a long time and is well aware of the importance of the match against Chennaiyin. He added, "I think the match itself is a motivation, the coach doesn't need to tell them. These are the matches where you step from boy to man. These are the matches you take it as a challenge. If you want to show something, these are the matches you standout and perform really well."