The 22 year-old winger revealed his aspirations for playing overseas.
Lallianzuala Chhangte has for long been among the most fervently mentioned young players playing on the wing in Indian football, ever since he made his debut for India at the age of 18, even before he had begun his senior career. Since then he has gone on to represent Delhi Dynamos (now Odisha FC) and currently Chennaiyin FC in the Indian Super League. Despite his lack of goal contributions, his dribbling, pace and ability to draw players away on the left has made him a staple part of the Marina Machans. The 22-year-old has started 12 out of 13 games this season.
We at Khel Now had an exclusive chat with the diminutive playmaker, in which he spoke in great detail about his time so far at Chennaiyin and his quest for improvement and future aspirations for both club and country.
The winger completed his switch to Chennaiyin before the ongoing edition of the ISL from erstwhile Delhi Dynamos and sounded highly pleased with his choice. The 11-time capped international revealed that he is enjoying his time on the southeastern coast.
"It was hard for me because Delhi was the place where I stayed for two years, but I had to make a decision and move forward. Delhi Dynamos, though, will always have a special place in my heart. I wanted to take up a new challenge at one of the most successful clubs in the ISL. Chennaiyin FC showed how much they wanted me in their team, which made me feel safe and secure. So, I took that decision and joined them. I feel that I have taken the right decision," said Chhangte.
"I'm really happy and glad to be around such a great environment. I think this team is not just a football club, but a family too. I have gained a lot of confidence here and I think it is the right club for me to develop further in my career," he remarked.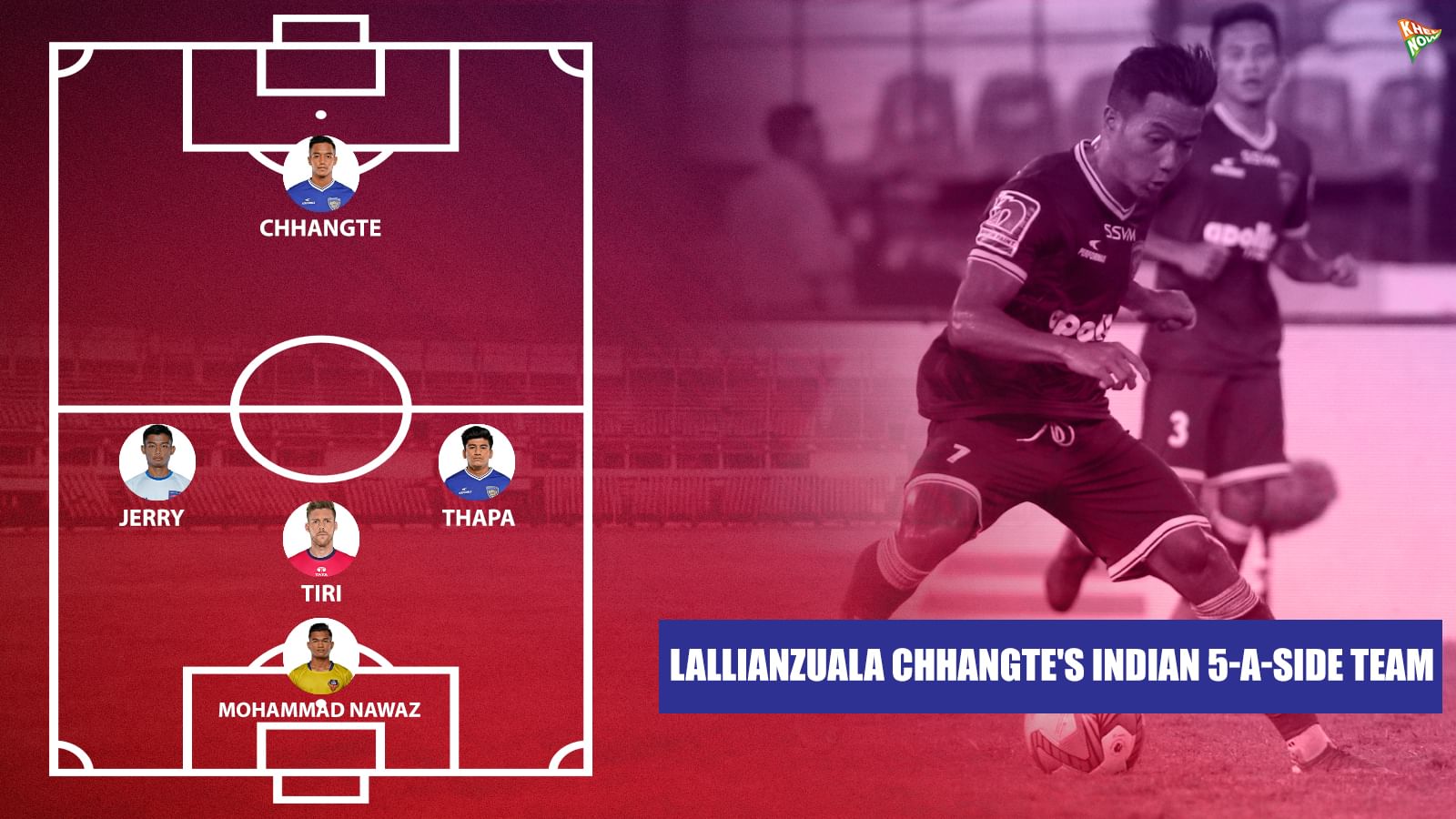 On the pitch however, it was a scrappy start for Lallianzuala Chhangte in a new environment with new players, as Chennaiyin struggled to even find the back of the net in the first four games. But, under new head coach Owen Coyle, the team have turned a corner and are finding their attacking mojo.
"We had a sloppy start and struggled to find the back of the net at the start of the season, but now we have overcome that and have a chance to qualify for the playoffs. For us, every game is now a cup final. We will take it one game at a time," he said, reminding himself of the fact that Chennaiyin still have a lot of work to do.
Lallianzuala Chhangte, too, was particularly erratic during the first few games, with the Mizo winger being criticized at times for his lack of end product. The winger understands his predicament and vowed to improve on it.
"I think I have improved a lot and my target is always to keep getting better every year. But, at the same time, there are some points I need to work hard on and I will work on that. This is the best season I have had so far."
He credited Coyle with having brought a positive atmosphere into the side after the initial turmoil despite having a kind mention towards the previous coach John Gregory. "They both are great coaches. They have a lot of experience in playing and coaching which is very good especially for young players to develop further and learn new things every single day from what they provide us from their experience. I'm lucky enough to work with them both."
Lallianzuala Chhangte added about Coyle saying, "Since coming in, I feel that he's trying to get everyone together because without teamwork, dreams never come true in football. So I think he's very clear with that point. He wants us to trust each other and brings in a lot of passion and desire in the team and a healthy competition for places."
This season despite his usual role on the left wing, the player has also shown an ability to play as an inverted winger by occasionally shifting to the right as well. Chhangte explained the switch by saying, "These three years I have played more as a left winger. I feel this is the best position for me. But, of course, in the game, I have the freedom to change and play on the right. I enjoy playing on both sides."
The man from Lunglei, Mizoram could've been plying his trade in the Norwegian top flight, but unfortunately failed to make the cut in two trials at Eliteserien club Viking FK. Lallianzuala Chhangte spoke vividly of his experience at the clubs and still harbours aspirations to play overseas when opportunities present themselves.
He recollected, "I gained a lot of experience through my trials there. Their work-ethic is incredible. Even young kids lift heavy weights! The game there is physical and fast. I have to think where I will pass the ball before I receive it. So, I learned to check my back all the time, as to what's around me. Their diet is strictly maintained and I've seen how hard they work every day. That motivates me a lot and pushes me to become better. (About playing overseas) Yes, because it is my dream since I was in the academy. If the opportunity comes, I might take it again."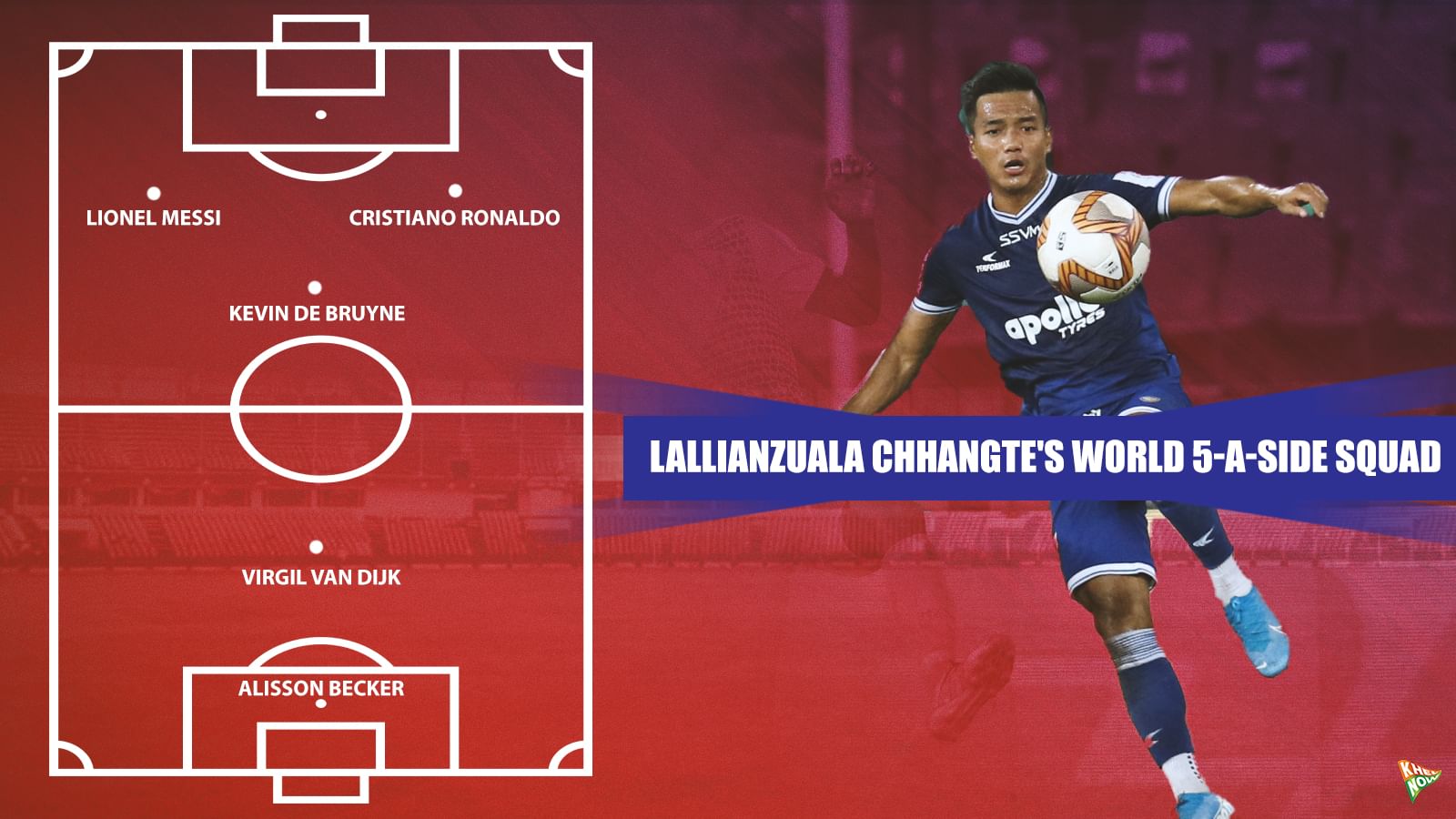 Chhangte has had a good time with the Indian team, featuring 11 times for the Blue Tigers with four goals to his name so far. He made his debut during the tenure of Stephen Constantine and explained in great detail about his assessment when asked about the differences and similarities between the Englishman and current India coach Igor Stimac.
"They are great coaches with a lot of experience. I think Constantine brought Indian football to another level and I'm glad to be have been a part of his team. They both have helped me develop further in my career. Now, Igor coming into the team; building a new, young team and he's having a big dream. He has planted a seed in our hearts that we can be one of the best in Asia. If we keep listening and do what's required and keep working hard to achieve our goals, I think we have a bright future ahead of us."
"You can have a different coach every year, but I feel how you respond is what matters. If you're working hard and listen to what the coach says and try to do the role that you're asked to, you will always have a chance to express yourself."
"I always have a target every year or every time I join the India camp. That is to become better every year and take the opportunity as much as I can when it comes," added Lallianzuala Chhangte at the end.