ISL- Indian Super League
Exclusive: Dream is to play for national team, expresses Aniket Jadhav
By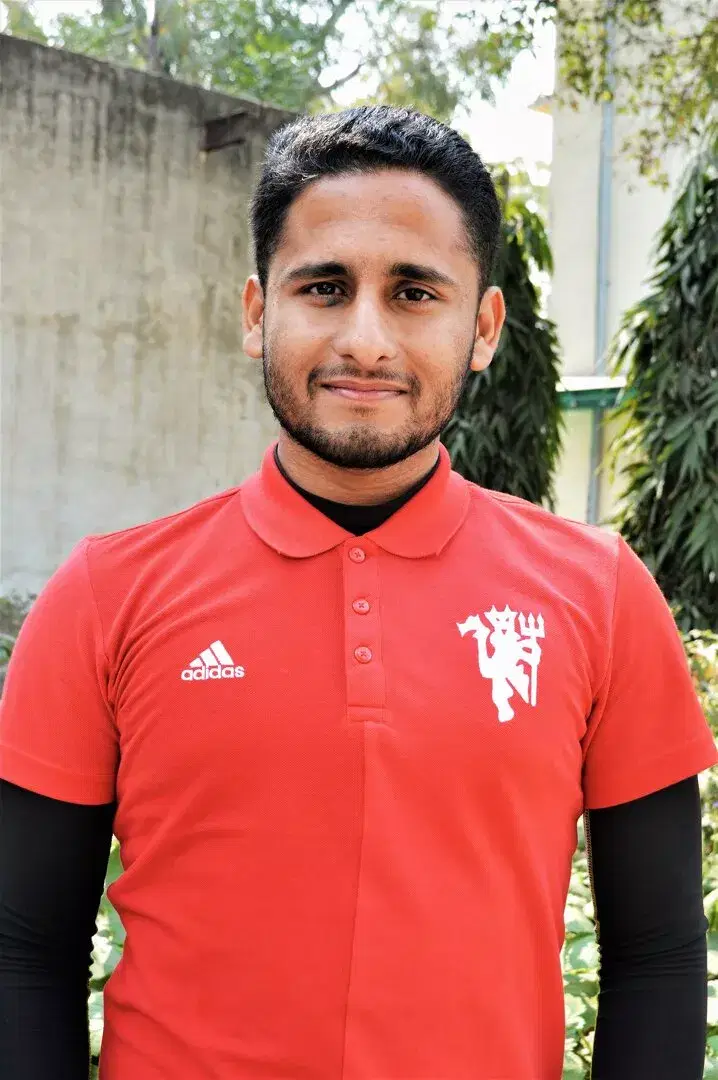 Waseem
(Courtesy : Hyderabad FC)
The winger has been in exceptional form for Hyderabad FC in the ISL 2021/22 season.
Hyderabad FC are strong contenders to qualify for the playoffs of the Indian Super League 2021-22 season. The outfit are leading the points table and have been on top for multiple days. Manolo Marquez has the players performing brilliantly, in both attack and defence. One of their key contributors this season has been Aniket Jadhav.
Since Halicharan Narzary is not available for selection due to an injury he got early in the season, Jadhav has used the increased game-time to amazing effect. HFC are known for giving a lot of exposure to young Indian players and the quality performances from Aniket are a by-product of their strategy. The former Jamshedpur FC player is making a strong case for a senior national call-up, if he continues to be consistent.
In an exclusive conversation with Khel Now, Aniket Jadhav talked about several important topics. Here is what he had to say about his performances this season, potentially representing India on the international stage and more:
On his good form
In terms of goal contributions, Aniket Jadhav is already enjoying his most successful season. The winger has two goals and three assists in 14 matches so far. Speaking in this regard he said, "Yes, goals are always a confidence booster. But, the bond between us as teammates has been very important. They trust me, let me play my game and that has been really helpful."
On the Hyderabad FC wingers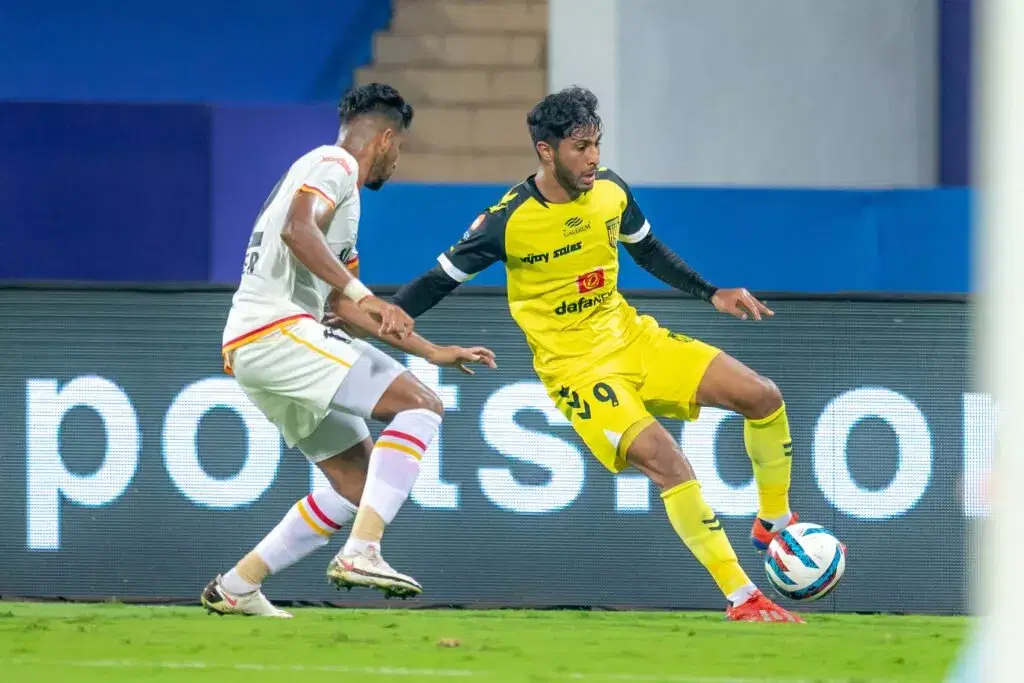 A major factor in HFC's success this year has been their dominant wing-play. Whether it is the attacking wingers or the marauding full-backs, the Nizams deliver a large number of crosses for their strikers.
Expressing his opinion on the quality of Hyderabad's wingers, Aniket Jadhav noted, "Yes, every team works on their crosses and we are no different. We have some really good wingers and players who are good goalscorers, which helps. But, we also work on a lot of other things in training and that has made us a strong team."
National team aspirations
Aniket Jadhav is yet to make his debut for the Indian senior national team. However, considering his performances this season, the player is hopeful of making it in the near future. He reflected, "It is a dream to play for the national team, but I am not really thinking about it at the moment.
"Our, ISL season is still long and we have goals we need to achieve. So, I am fully concentrating on my work at Hyderabad FC and how I can help them finish as high as possible. I will work as hard as I can to achieve the dream, but for the next month, it is all about Hyderabad FC," said the winger.
Thoughts on Manolo Marquez
The team's head coach Manolo Marquez is in his second year with the team and is doing a fantastic job at the helm. Praising the tactician, Aniket Jadhav said, "He is a really good coach and gives players a lot of confidence.
"He knows my strengths, weaknesses and helps me improve every aspect of my game. I think I'm improving, I want to continue working with him and become a better player," he concluded.
For more football updates, follow Khel Now on Twitter, Instagram and join our community on Telegram.