ISL- Indian Super League
Derrick Pereira focuses on players' health; Rivera wants attacking football
By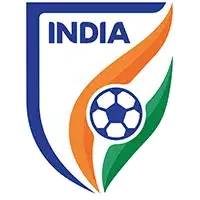 Joseph Biswas
(Courtesy : FCG Media, SCEB Media)
FC Goa had edged the first encounter earlier this season.
FC Goa and SC East Bengal will hope to revive their campaign when they meet in the next match in Indian Super League 2021-22 on Wednesday. The Red and Golds are winless after 11 games this season, while Derrick Pereira's side have mustered just three wins from the same number of games. But with a new coach in Mario Rivera at the helm, SC East Bengal would want a new start to life. Their overall winless run in the ISL extends to 15 games. The best run they have managed in that period is a three-game unbeaten run, whey they held Hyderabad, Bengaluru FC and Mumbai City in consecutive games.
Like Rivera, Derrick Pereira also took charge of FC Goa mid-season after former coach Juan Ferrando activated his release clause and left for ATK Mohun Bagan. Under him, FC Goa have won once, drawn three and lost once. Mario Rivera will be in charge of SC East Bengal for the first time on January 18.
Here's what both coaches, Derrick Pereira and Mario Rivera said at the pre-match press conference.
FC Goa coach Derrick Pereira
Should the league be postponed?
Derrick Pereira: It is not for me to look into whether it (the league) needs to be postponed or carried on. It's the health issues and we have to take care of the players, coaching staff and rest of the people involved in organisation. By taking care of that, if it is safe to play, I would say it should carry on. If not, then surrounding people should take a decision on that part because it is very important to take care of each and everyone's health.
Difficulty in maintaining high morale under these circumstances
Derrick Pereira: Mental health is more important in these circumstances. You have to be mentally strong to survive in such conditions. As footballers, we have to go out, train hard to be sharp on the pitch and to do our best on the field. It is the mental strength that keeps you going. So far, at FC Goa everybody besides the players, even the staff, the technical staff and the whole team has stayed strong, stayed together and that's what keeps us going.
How difficult it is to prepare for a game?
Derrick Pereira: One thing I would say is that I am very happy and confident about the whole team specially after the last encounter with covid. The players who went in, I felt they knew their roles and responsibilities and they performed to the best of their ability. We all saw that we had a good game inspite of all these challenges, all these players not being available to make the first eleven.
Whoever went in, I was very happy with their performance and the way they put in efforts. In fact, if we were a little sharper upfront and if we could finish the chances we had got, we would have been in a better position than the other team.
Disappointed with FC Goa's finishing and inability to kill games?
Derrick Pereira: I won't use the word disappointed but the results are what we are expecting after putting in good efforts and good performances. We need to score those chances. Especially, in the last match, we had some clear-cut chances. We should have finished those and we should have got three points. But as a coach, we keep working hard and trying our best. Like I said earlier, I am happy with the way all the players, the whole team have stuck together to put in good performances.
SC East Bengal coach Mario Rivera
Overall assessment of squad
Mario Rivera: I think the team is much better than what the table is saying. But sometimes, situations affect the performance of the players. We will improve our position in the table. Everyone knows, I love attacking football and I love for my team to be better in transition play.
Difficulty in taking charge of team mid-season
Mario Rivera: It's always difficult because you need to know the players very fast. You have to do all the things in a short period of time. And the most difficult thing for a coach is to select what are the most important areas where you want to improve the team.
If approach will be similar to I-League
Mario Rivera: The approach will be similar because it's the same situation in a different league. The players are better than I-League players. The approach has to be to try to make the players enjoy their football and give their best on the field.
What are you looking forward to?
Mario Rivera: My first challenge will be to change the mood of the team. I have joined the team in the middle of the season because it's not in a good position. So, I want to recalibrate the players mentally and improve the situation.
For more football updates, follow Khel Now on Twitter, Instagram and join our community on Telegram.