ISL- Indian Super League
ISL 2021-22: Who topped Khel Now's Power Rankings in phase 1?
By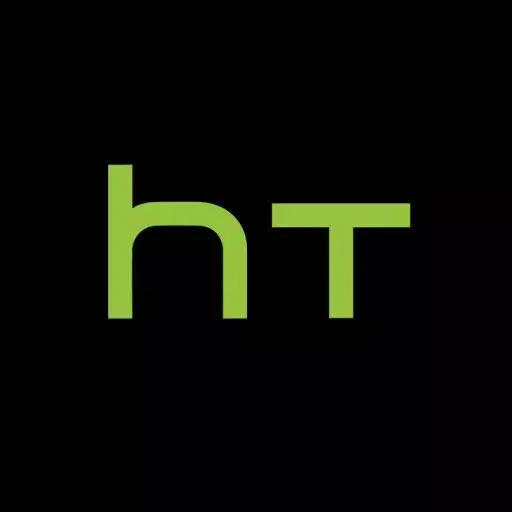 Harigovind Thoyakkat
Attacking players dominate the rankings after a superb first three weeks of the league campaign.
Khel Now is delighted to announce that our landmark innovation from the last season, known as the Khel Now Power Rankings, is back for the all-new ISL 2021-22 season as well. Last season, our Power Rankings successfully identified the 10 best performers throughout the course of the league campaign and we will do the same thing this time as well. We have devised a method that takes into consideration the entire length of the league season for this purpose.
For every ISL game, our respective correspondents and editors rank their three best-performing players from the match in order. The player ranked at the top of the list is awarded five points. The player finishing second earns three points, whereas the one at the bottom (third place) is given one point.
Such points are carried forward for every player involved in the league, once he's chosen by our team. Eventually, the total number of points that they accumulate will decide their final position in the leaderboard at the end of the season. The Khel Now Power Rankings will be published in a series of five articles, as we have divided the league into five equal phases of 22 games each for the same. And this piece includes the rankings for phase 1 of ISL 2021-22!
Note: Phase 1 of the 2021-22 season began on November 20 with the season opener between ATK Mohun Bagan and Kerala Blasters. The phase ended on December 8, after the game between Hyderabad FC and Bengaluru FC.
10. 12 players – 5 points each
A total of 12 players are currently tied at 10th place in the Khel Now Power Rankings for ISL 2021-22. The names of these footballers are in the following.
Hugo Boumous (ATK Mohun Bagan), Udanta Singh (Bengaluru FC), Lallianzuala Chhangte and Vladimir Koman (Chennaiyin FC), Alberto Noguera (FC Goa), Alex Lima, Jitendra Singh and Nerijus Valskis (Jamshedpur FC), Vincy Barretto (Kerala Blasters), Apuia Ralte and Vikram Partap Singh (Mumbai City) and Hira Mondal (SC East Bengal). Each of them have five points each so far.
8. Hector Rodas (Odisha FC) – 6 points
One of the biggest woes that Odisha FC had last season was their work in defence. This time around, the Juggernauts seem to have it covered, thanks to Victor Mongil and Hector Rodas, their go-to centre-back pairing. Between them, Rodas has been the better performer so far and has also chipped in with a couple of goals – both of them coming in a crucial 6-4 win against SC East Bengal.
The Spaniard pulled a muscle against Kerala Blasters and the Yellow Army capitalised by scoring twice. This proves that he is very important for Odisha's defence going forward.
8. Cleiton Silva (Bengaluru FC) – 6 points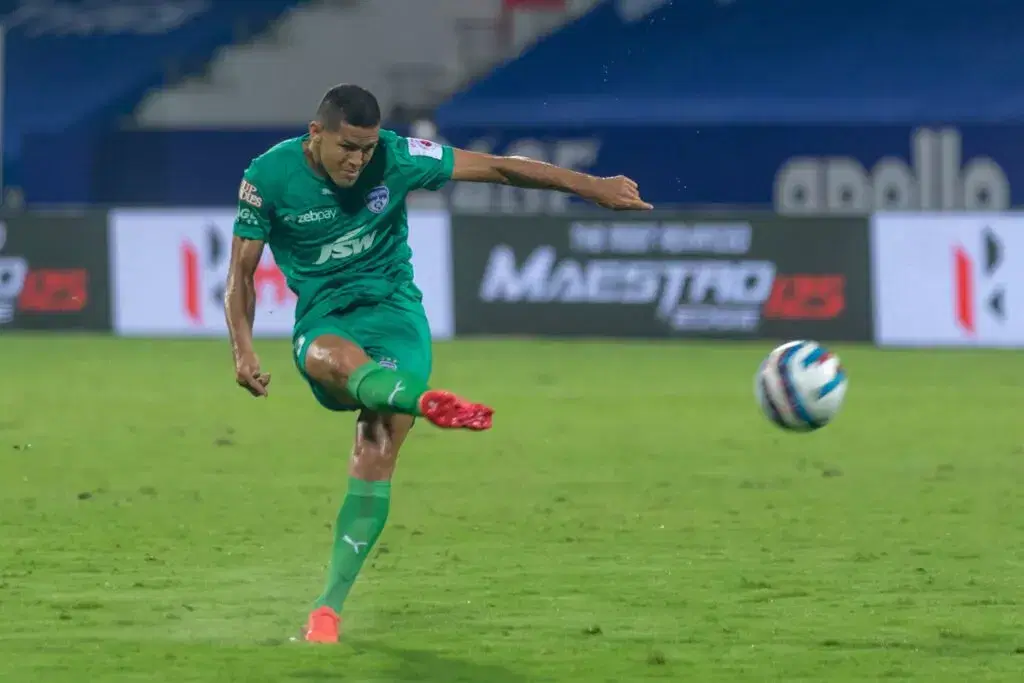 Cleiton Silva has picked up from where he left off last season. The Bengaluru FC striker was adjudged the 10th-best performer in ISL 2020-21 by Khel Now's Power Rankings last season. In the ongoing 2021-22 season, the Brazilian has scored two goals and registered an assist so far. He has also clocked 380 minutes across five games.
Whenever Silva failed to find form or didn't play, Bengaluru FC were in trouble. Sunil Chhetri, Prince Ibara and the others in the Blues' attacking department have consistently failed to impress, and as of now, Silva is carrying most of the load on his shoulders.
5. Roy Krishna (ATK Mohun Bagan) – 8 points
The best player in ISL 2020-21 as per Khel Now's Power Rankings, Roy Krishna is off and running once again for ATK Mohun Bagan. However, not the same can be spoken of Antonio Habas' team as a whole. They are currently at sixth place with two wins and two defeats in four games, and perhaps the only positive aspect of their campaign so far has been Krishna's performance.
In four games, the Fijian international has notched two goals and an assist. His performances against Kerala Blasters and SC East Bengal played a crucial role in ATKMB's victories in both matches.
5. Hernan Santana (NorthEast United) – 8 points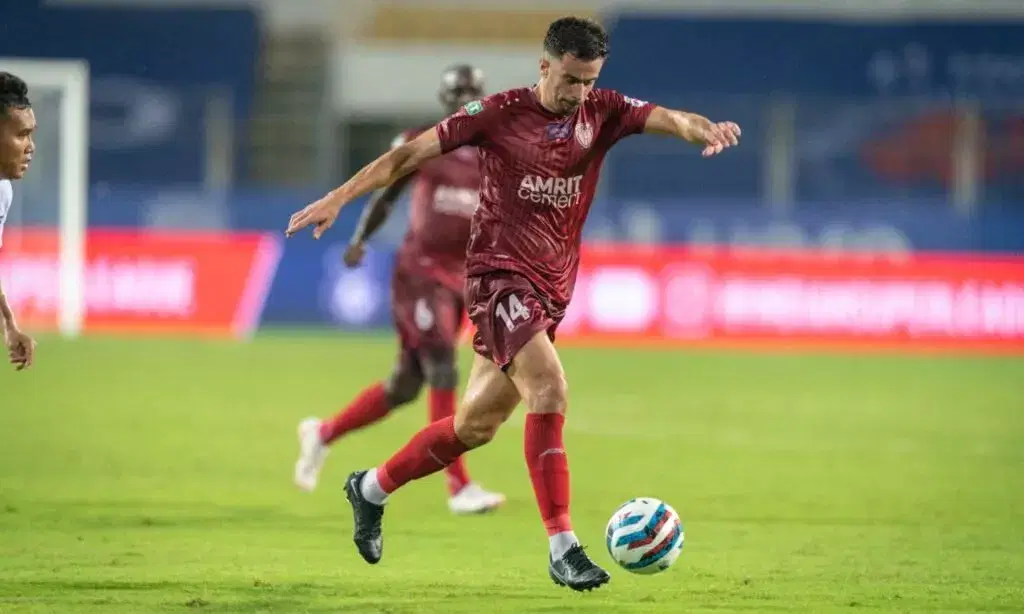 Hernan Santana was one of the under-appreciated stars of Mumbai City's double-winning ISL campaign last season. Afterwards, he shifted base to NorthEast United. The move did not affect his quality negatively; rather he has now become an improved player.
The Spaniard, who can play in both midfield and defence, is currently among the first-choice centre-backs at NEUFC. In four appearances, the 31-year-old has managed 12 tackles, 12 interceptions, three clearances and six blocks. He has also shown good passing skills, as evident from his 80% accuracy while completing 141 passes. The Highlanders have had a mixed campaign so far, but Santana has shone wherever he could.
5. Adrian Luna (Kerala Blasters) – 8 points
The midfielder, who created waves with his surprise midnight unveiling during the summer is now making a much bigger impact on the pitch for Kerala Blasters. Adrian Luna has easily been the best Kerala Blasters player so far this season and has got the numbers to show for it. In four games, the Uruguayan has had three assists – the most by any player in ISL 2021-22. He has also created five big chances, once again the best among all players this season.
Earlier this week, the Yellow Army registered their first win of the season by beating Odisha FC 2-1. Luna stole the show that night with two inch-perfect through-ball assists for both of his team's goals. The extent of Kerala's success this season will depend a lot on him.
4. Javi Hernandez (Odisha FC) – 10 points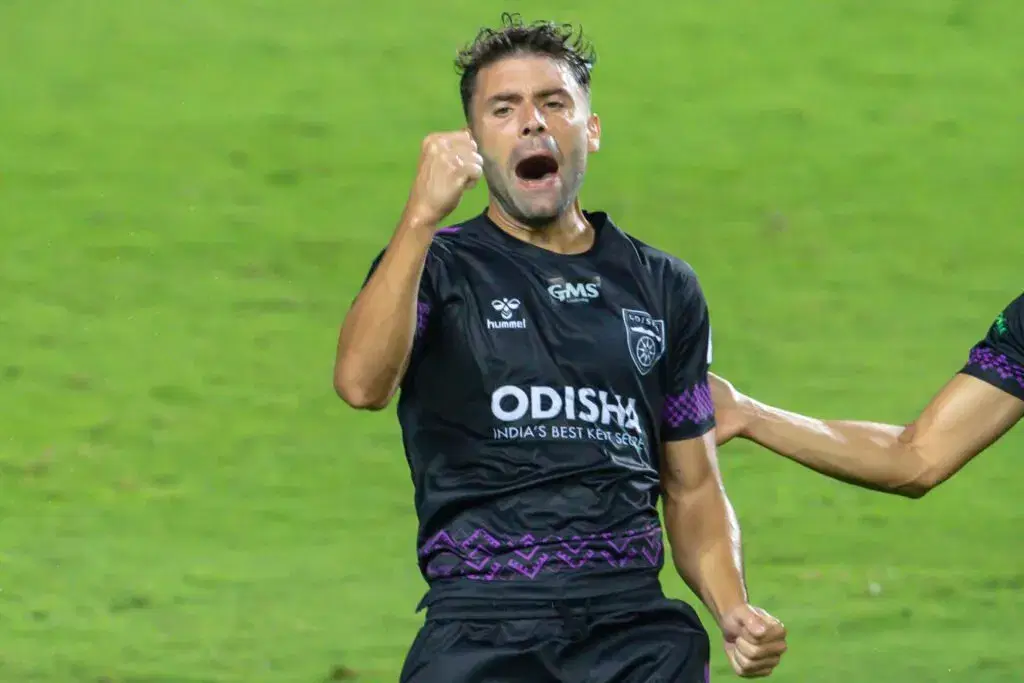 Odisha FC are in fine form this season. Sure, they fell short against the Blasters but prior to that, they beat Bengaluru FC and SC East Bengal in some style, also scoring nine goals across both games. And they have a few men to thank for it – the most important among them being Javi Hernandez.
The 32-year-old has clocked 210 minutes across three games, scoring thrice along with providing two assists. This means that he has directly contributed to five of the nine goals scored by the Juggernauts. He has been in good goal-scoring form since the start of Odisha FC's pre-season preparations, and thus his contributions will be really important as they seek redemption from their bottom-table finish in ISL 2020-21.
2. Greg Stewart (Jamshedpur FC) – 11 points
Truth be told, many Jamshedpur FC fans questioned the decision when the news of Greg Stewart's signing was first heard. However, it can now be said that this has been a brilliant move by the Men of Steel.
In all these years, Jamshedpur FC have never been much more than a mediocre outfit in the league. If that changes, much of the credit will go to the former Rangers FC star. The 31-year-old has notched a goal and two assists so far in his maiden ISL campaign, and has linked up well with the likes of Valskis and Jordan Murray in their attacking department.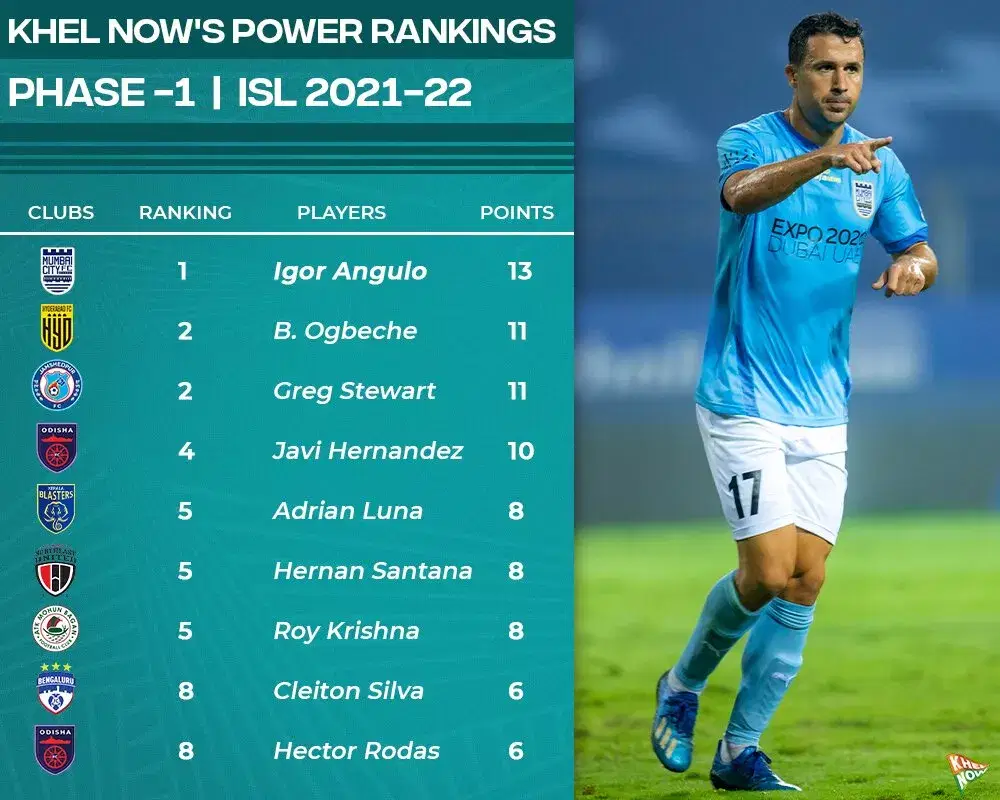 2. Bartholomew Ogbeche (Hyderabad FC) – 11 points
Hyderabad FC is Bartholomew Ogbeche's fourth different team in the ISL. As of now, it appears as if he has carried his shooting boots to the Southerners' camp as well. So far, the 37-year-old has scored thrice from four appearances.
Each of those goals came at important moments too – his strike against Mumbai City gave Hyderabad FC an important lead, the one against Jamshedpur was the all-important equaliser and finally, his early goal against Bengaluru made all the difference for the Nizams on Wednesday. A big match performer, Ogbeche has replaced Aridane Santana well. The Nigerian's form, going forward will also be very crucial for Manolo Marquez and co.
1. Igor Angulo (Mumbai City FC) – 13 points
After watching FC Goa's performances so far in ISL 2021-22, the no. 1 question in many fans' minds would be, what made the Gaurs let go of Igor Angulo? The Spaniard won the Golden Boot with them last season and shifted base to Mumbai City FC in the summer – where he's currently on the pursuit of another Golden Boot. With four goals in as many games, the 38-year-old is the current top-scorer of the league, while his team are the table-toppers. Each of these goals came against top teams – two against former club Goa, and one each against ATK Mohun Bagan and Bengaluru FC.
Incidentally, he failed to score against Hyderabad FC and guess what, the Nizams won. Hence the equation to win for Mumbai City is easy, perhaps. Just make sure Angulo is on the score-sheet. And as things stand, the man himself is keen to make that happen.
For more football updates, follow Khel Now on Twitter, Instagram and join our community on Telegram.