These players could benefit from moving to the second division for at least the rest of the ongoing 2021-22 season.
The Indian Super League (ISL) provides a good platform for Indian players to showcase their talent. The Indian top flight has given the stage to many domestic players to make a name for themselves. However, there are a few who are not being afforded that chance for multiple reasons. These potentially great players need more opportunities to show their talent, but are unable to do so due to being low in the pecking order. Ideally, they should look for a move to the I-League, which will see them get more regular playing time.
The second-tier of Indian football can be a place where their talent will get a good exposure. It can act as an opportunity to develop their overall game and evolve into better players. Keeping that in mind, here are 10 ISL players who should move to the I-League for more game time.
10. Aaren D'Silva (Hyderabad FC)
On 18 June 2021, Aaren D'Silva joined Hyderabad FC on a three-year deal. Prior to this, he was with FC Goa right from their development team (2017) to the first team in 2020-21. He played a crucial role for the Gaurs as he scored 25 times in the Goa Pro League over four seasons. Currently, he has only played 44 minutes under Manolo Marquez at Hyderabad FC. Like most, he joined Hyderabad to receive the guidance by head coach Marquez as the Spaniard has done with multiple players so far.
However, with the likes of Bartholomew Ogbeche and Javier Siverio already in the squad, the 24-year-old hasn't received many opportunities to get into their playing XI. It would be ideal for him to join the I-League to get some playing time under his belt.
9. Jestin George (NorthEast United)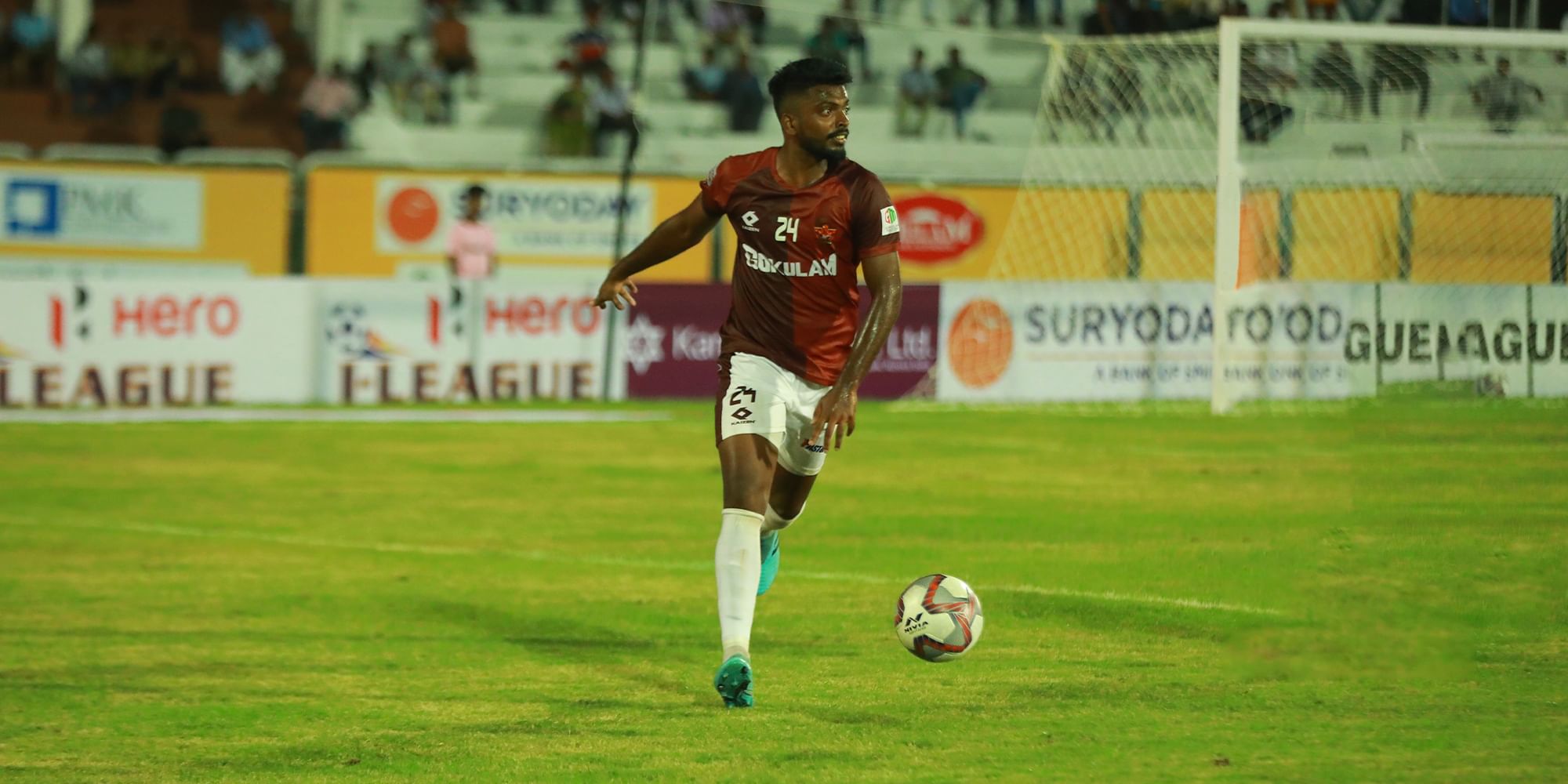 Jestin George is a 23-year-old defender who currently plays for NorthEast United. So far, he has clocked around 174 minutes for the club and his best performance came against SC East Bengal when he replaced Hernan Santana due to an injury – executing his centre-back role perfectly. Apart from this, he hasn't really had much to do under head coach Khalid Jamil. The reason behind this are the Highlanders' centre-back options in Hernan Santana, Patrick Flottmann and Mashoor Shereef.
This certainly doesn't help in his case, as he was once touted as a future Indian international based on his performances with Gokulam Kerala. Moving to the I-League for more game time could be a breakthrough for him.
8. Christy Davis (FC Goa)
Davis was one of FC Goa's standout players in their triumphant Durand Cup win. Speaking of his abilities and style of play, he is a versatile midfielder, who can play in both attacking and central positions. Prior to this, he was part of the Gaurs' reserve team for around two years, where he constantly portrayed his capabilities. He was promoted to the first-team earlier in 2021 and then FC Goa head coach Juan Ferrando announced that the 22-year-old would be part of the team for ISL 2021-22.
However, Christy Davis has barely made it to the squad so far under Juan Ferrando as well as Derrick Pereira – having only featured on the bench in two games for now. Nonetheless, the 22-year-old is hopeful about making his debut for the club soon. This, especially considering FC Goa's similarity in playing style right from the youth to the first team could accelerate his chances. But it also largely boils down to their performance – which will determine chances given to youngsters.
7. Sebastian Thangmuansang (Odisha FC)
The 23-year-old right-back joined Odisha FC in May 2021 on a two-year deal. Prior to this move, he was part of last season's title-winning Gokulam Kerala side, with whom he spent two seasons. He also has prior experience of playing for NEROCA FC and Chennai City in the I-League. With the Juggernauts, he has only amassed 30 minutes of gametime as he fights for a position alongside the duo of Hendry Antonay and Lalhrezuala Sailung.
With an ISL future unlikely at this time (with a title contending side), a move away from Odisha FC could be in the best interests of the player.
6. Huidrom Naocha Singh (Mumbai City)
Huidrom Naocha Singh is yet another former I-League winner with Gokulam Kerala. He was announced as a Mumbai City signing on September 1, 2021. He began his career with NEROCA FC and moved to TRAU FC before joining the Malabarians in the 2020-21 season. The 22-year-old is a versatile and agile wing-back, who can play on either flanks. He was crucial in Gokulam's I-League winning campaign, starting in all their games and was anticipated to replicate this for the defending ISL champions as well.
But he is yet to make his debut for the Islanders so far. The reason behind this could be attributed to the Islanders' tremendous squad depth, resulting in cut-throat competition for places in the starting XI. Game time in the I-League could be crucial for him before losing momentum gained from his earlier stint with the Malabarians.
5. Deepak Devrani (Chennaiyin FC)
In August 2021, Deepak Devrani made his ISL return after seven years by signing for Chennaiyin FC. An experienced campaigner, Devrani made his I-League debut with the Indian Arrows in 2012-13. Since then, he was part of three I-League winning campaigns. Out of these, his third and most recent, came with Gokulam Kerala in 2020-21, wherein he produced four assists in 14 appearances.
With the likes of Edwin Sydney Vanspaul, Reagan Singh, Salam Ranjan Singh and Narayan Das in the fray, it was thought that he'd provide even more depth to Chennaiyin's defensive line. However, he has not played a single minute yet – and was a part of the bench on seven occasions so far.
As a result, there's growing frustration by many in the Indian football community regarding wasting talents like the defender. Subsequently, there are growing reports on his potential loan move to NorthEast United. But whether he gets enough time there remains a big question, considering their defensive strength as mentioned in Jestin George's case.
4. Komal Thatal (Jamshedpur FC)
Komal Thatal has played a total of 466 minutes for Jamshedpur FC so far. However, he's scored just one goal – that too an extraordinary one in the sense that it came a whopping 1135 days after his first and only other one. Komal made his Indian Super League (ISL) debut with ATK in 2018 against Jamshedpur. From there, he went on to play for the Kolkata-based side for two seasons and then with the newly formed ATK Mohun Bagan in 2020-21. Overall, he amassed a total of 26 appearances (20 in ISL) during his time in Kolkata. And at one point in the 2017-18 season, he was also the youngest footballer to ever play in the ISL.
Despite the one goal against Mumbai City, what's noticeable is a steep decline in his qualities. One major factor for this is believed to be the lack of game time he had during his stint with the Mariners. A player of his calibre must look to play every week at the very least to prevent his career from stalling. For this, a move to the I-League might just be the best alternative for him for the revival of his performance.
3. Givson Singh (Kerala Blasters)
Playing for Kerala Blasters, Givson Singh is struggling for game time in the first team. Though considered physically inept for the ISL by some, there have been reports regarding a potential move to Odisha FC – where he could feature for the side considering their shock move of loaning skipper Vinit Rai to Mumbai City recently. Such a transfer can certainly change his fate in the Indian top-tier. However, there's no concrete news on this yet.
Either way, speaking of his journey so far, he was only given a mere 53 minutes in three games to prove his worth in the last season. Similarly, this time he's had just around an hour's worth of game time under Ivan Vukomanovic. However, the former Indian Arrows ace has represented the country at the U-16, U-17 and U-19 levels and possesses the potential to be creative force in the midfield.
At the same time, he's also scored and assisted twice in 16 appearances for the Arrows, prior to joining the Yellow Army. Therefore, he can be an important asset, provided he's given ample opportunities to flourish. And for this, a return to the I-League would do a lot of favours.
2. Sumit Rathi (ATK Mohun Bagan)
From winning the Emerging Player of the Season award in the 2019-20 season to just 60 minutes this time, Sumit Rathi's ISL career has become dormant. The 20-year-old was one of the most talked-about domestic young players in the country a couple of years ago, owing to his brilliance on the pitch. Rathi featured in 14 games for the Kolkata outfit in his debut campaign and delivered a masterful performance throughout. In the 1170 minutes he was on the pitch for the eventual champions, he performed a staggering 115 clearances, 27 tackles and 365 passes, while maintaining a 74% passing accuracy.
With such statistics, he was anticipated to do wonders alongside the star-studded Mariners squad. However, things only downgraded, for the firebrand defender lost out on the majority of playing time from 900 minutes in 2019-20 to 60, with two additional AFC Cup appearances in 2021. Alongside, Sandesh Jhingan's return means even lesser chances for him. Therefore, only faith from another ISL club or a return to the I-League can help him prosper.
1. Bidyashagar Singh (Bengaluru FC)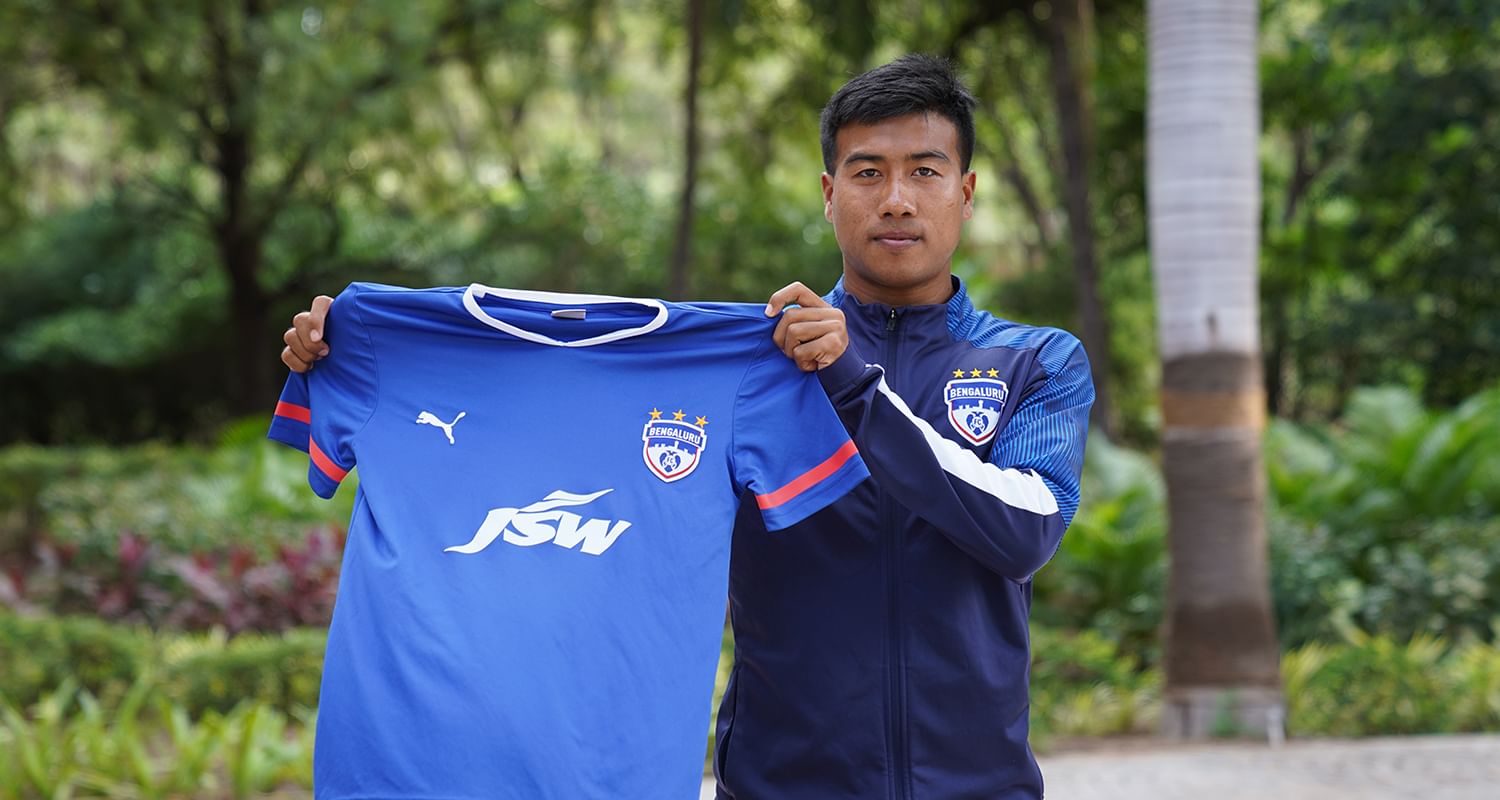 After winning the 2020-21 I-League Golden Boot with TRAU FC, Bidyashagar Singh attracted interest from several ISL clubs. However, Bengaluru finally signed him on a three-year deal. The 23-year-old striker possesses brilliant striking abilities and offers to become a definite option for the side. Subsequently, he was also part of the Blues' Durand and AFC Cup campaigns, scoring three goals in eight games.
In the I-League, he won the Hero of the Season award and earned a place in the Team of the Season. Following Bengaluru FC's seventh-place finish last season, he was anticipated to be a crucial member for the Blues. However, he's not yet featured in a single game. If he doesn't play, a transfer to another ISL side seems highly likely. If not, it could mean starting over in the I-League yet again for better prospects.
For more football updates, follow Khel Now on Twitter, Instagram and join our community on Telegram.