ISL Media, KBFC Media, FC Goa Media
Be it derbies, rivalry games or match-ups between the top dogs, some games are a must watch.
The Indian Super League (ISL) 2021-22 season is just a couple of days away. On Friday, 19 November, ATK Mohun Bagan face-off against Kerala Blasters to start the five-month long league. The ISL will take place all seven days of the week, guaranteeing a lot of entertainment for football-lovers.
So far, the ISL has announced fixtures for Phase 1 – which will take place from 19 November, 2021 to 9 January, 2022. That being said, there are a few games that stand over the others. These games have 'higher stakes' to their nature, irrespective of the team's form or position.
Be it derbies, rivalry games or match-ups between the top dogs in the league, certain games just have to be seen at all costs. So, let's look at the 10 best matches to watch in Phase 1 of the upcoming ISL 2021-22 season.
10. Odisha FC Vs SC East Bengal – 30 November, 2021
On the pitch, these two teams tend to produce very entertaining games when facing each other. Last season, they shared one win apiece in the two games.
SC East Bengal registered their first-ever win in the ISL by defeating Odisha 3-1 in January 2021. But, the reverse fixture was even more entertaining. Odisha picked up a 6-5 win in what was a wild, truly bonkers game. These two teams love playing ultra-attacking football– resulting in action-packed games – making this one a must watch.
9. ATK Mohun Bagan Vs Kerala Blasters – 19 November, 2021
For the second consecutive season, ATK Mohun Bagan will face Kerala Blasters in the ISL opener. Before this, ATK FC had also faced the Kerala side multiple times in the first game of the season. As this will be the first game, a lot of expectations will come with it. The games between these two sides are normally interesting encounters.
With the quality of players in both teams, this should be a feisty game and one that can help kickoff the league with a blast.
8. Bengaluru FC Vs NorthEast United – 20 November, 2021
Now, this isn't really a derby or a 'rivalry game' at all. But, Bengaluru FC and NorthEast United have been involved in quite a few dramatic games since the former's ISL bow. The Highlanders have only been able to defeat BFC once in 10 games, with the Blues winning five of them!
Bengaluru also crushed NorthEast United's ISL dreams by defeating them in the playoffs in the 2018-19 season. With Khalid Jamil hoping to get his first ISL win over BFC, this should be an exciting affair. Both teams will want to start their campaign on a high note and present an action-packed game on Saturday. The likes of Deshorn Brown and Joe Zoherliana would also be keen to face their former club.
7. ATK Mohun Bagan Vs FC Goa – 29 December, 2021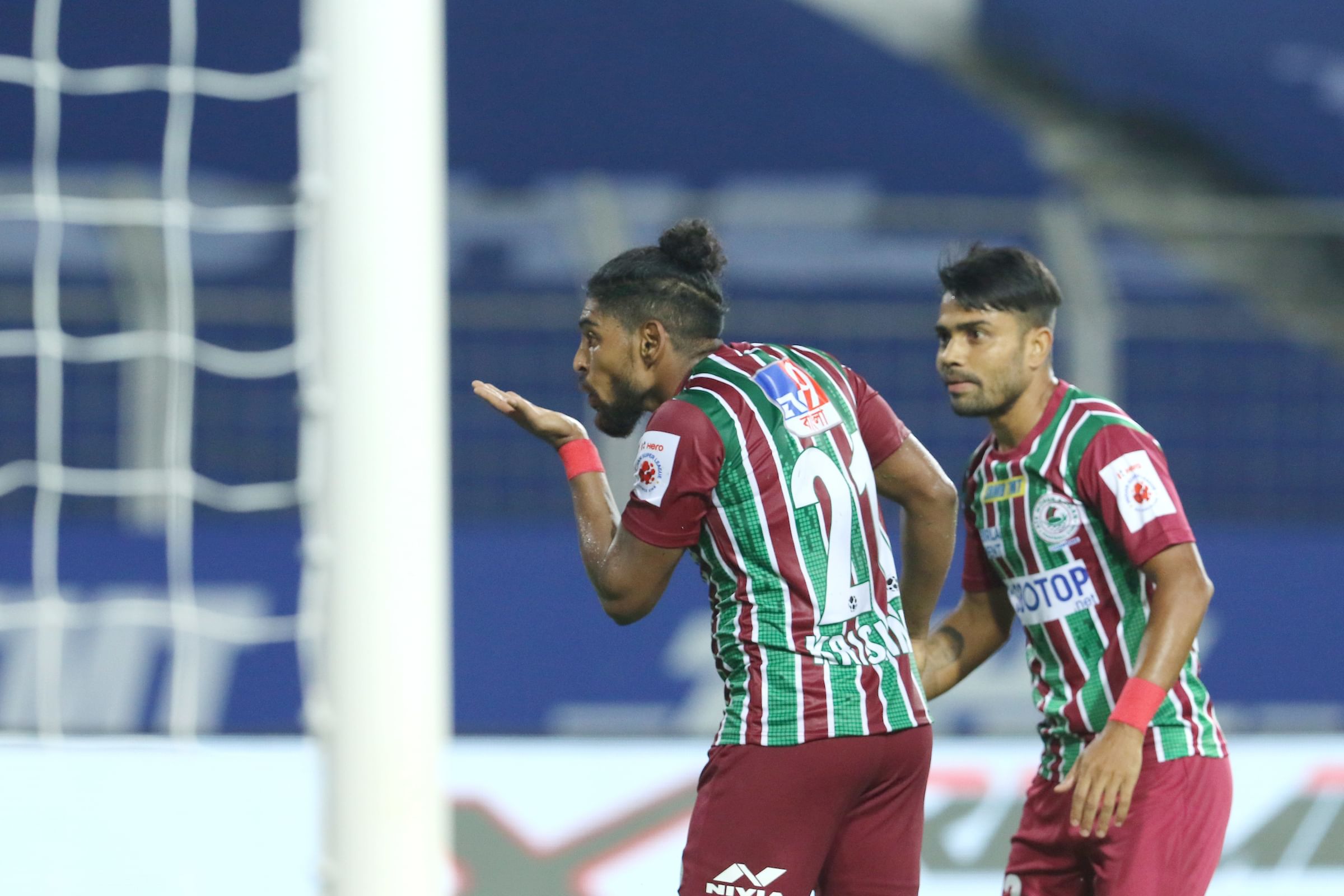 It's rather clear even before ISL 2021-22 starts that ATK Mohun Bagan and FC Goa will be gunning for the top spot. When they meet towards the end of 2021, the battle for No. 1 could be well-balanced. The games between these two sides last season were cagey affairs.
However, with ATKMB signing former FC Goa star Hugo Boumous to boost their attacking work, that could change. The Gaurs have a lot of quality in their own attack and aren't one to back down. If both teams give their all for three points, this could be a cracker of an ISL clash.
6. Chennaiyin FC Vs Bengaluru FC – 30 December, 2021
One of the 'Southern Derbies' in the ISL, Chennaiyin FC have had a number of memorable games against Bengaluru FC. Who could forget the 2018 ISL final – in which Chennaiyin won a thriller by the margin of 3-2. Or Bengaluru FC crushing their opponents 3-0 in the 2019/20 season?
These two have a case of 'bragging rights' when playing against each other. With both teams having reinforced their squads this season, their performances should be much better. Moreover, their match-ups against each other should also be more exciting and produce a highly entertaining derby.
5. FC Goa Vs Bengaluru FC – 11 December, 2021
FC Goa and Bengaluru FC have never failed to entertain fans in their duels. Last season, the two games between these two ISL giants produced seven goals. Even the recent Durand Cup final – which Goa won in a penalty shootout over a young BFC side – was a thrilling contest.
The Gaurs' possession-based style collides well against Bengaluru's counter-attacking nature. Expect to see a lot of goalscoring chances and dramatic scenes whenever these two sides clash. That's why their first game of the ISL 2021-22 season should be a highly entertaining game and a must watch for fans.
4. Mumbai City Vs FC Goa – 22 November, 2021
This time, even without Sergio Lobera, the Islanders remain favorites for the title, but so are the Gaurs! In the sides' season opener, neither will be satisfied with a draw.
Both teams hope to scramble the other side's pursuit for the top spot. The Islanders this time have former Goa striker Igor Angulo, who will surely look to haunt his previous side. This should be a real cracker knowing the quality both teams possesses and a must-watch ISL game.
3. ATK Mohun Bagan Vs Mumbai City – 1 December, 2021
ATK Mohun Bagan were outclassed by Mumbai City towards the end of last season's ISL. Not only did the Islanders pip them to the AFC Champions League spot, but also defeated them in the playoffs final! Antonio Habas' side will be vying for revenge.
Having taken away Mumbai City's most valuable asset – Hugo Boumous – the Mariners aim to embarrass them this time around. With ATKMB and Mumbai City boasting two of the best ISL squads in the 2021-22 season, this should be a very competitive game. It should also produce a lot of memorable moments, goals and controversy – which is what makes it such a highly-anticipated game.
2. Bengaluru FC Vs Kerala Blasters – 28 November, 2021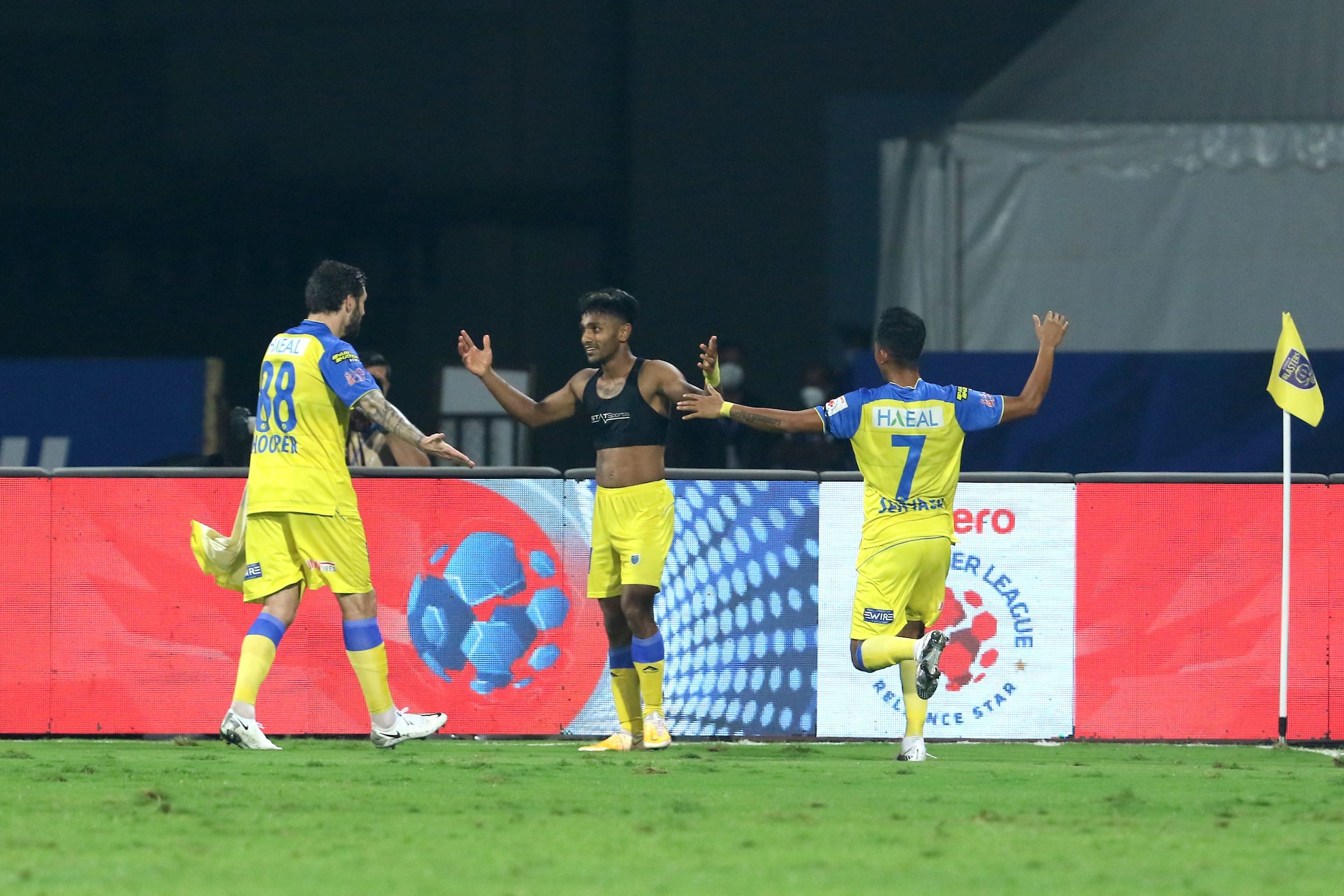 Over the last few years, the derby between Bengaluru FC and Kerala Blasters has become a fiercely competitive game. It ranges among one of the most-viewed games in the ISL season. The respective fan bases share some serious animosity against each other's clubs. This particular game is definitely more than any 'regular' match.
Last season's games were highly entertaining – with BFC winning the first 4-2! The Blasters won the reverse fixture 2-1 – sharing bragging rights for the season. But, this time, both teams hope to do the 'double' over each other. Which is why they'll be giving their all to win the first derby. Knowing all the emotions in this game and how much it means for fans, this should be a real slobber knocker.
1. SC East Bengal Vs ATK Mohun Bagan – 27 November, 2021
Irrespective of the form or position of either team, the Kolkata Derby remains the biggest game in Indian football. On the day of the derby, West Bengal is divided into two. One side is rooting for ATK Mohun Bagan, while the other for SC East Bengal. When the two sides clash in ISL 2021-22 on November 27, something has got to give.
The Mariners could be favorites knowing their squad, but Manolo Diaz's SC East Bengal won't be pushovers. A lot of heated moments can be witnessed in this game. With both sides possessing quality players, anything can happen in this one. Even if it takes place in an empty stadium, the sheer emotion of the Kolkata Derby makes it a much watch for any Indian football fan.
For more football updates, follow Khel Now on Twitter, Instagram and join our community on Telegram.