The Englishman is known for promoting English sides to their upper tier leagues.
After quite a saga of speculation regarding their next head coach, Bengaluru FC have announced a replacement for the 2022-23 Indian Super League (ISL) season. The Blues have replaced Marco Pezzaiuoli with Englishman Simon Grayson — who most recently managed the EFL League One side, Fleetwood Town.
Though predictable based on reports, this change came as a surprise to many — who'd anticipated Pezzaiuoli's stay after a decent performance with limited resources last season. Despite average recruitment, the poor form of star players, and unavailability throughout, the German only missed the playoffs by a narrow margin. This also included a nine-match unbeaten streak.
Either way, the German's tenure is now complete as Bengaluru FC aim at yet another overhaul. As such, we present a etailed look at the man tasked with leading the Blues over the next two seasons.
Career
Simon Grayson began his playing career with Leeds United after which he moved to the Premier League. There, he played with renowned sides such as Leicester City, Aston Villa and Blackburn Rovers. Overall, he has more than 500 appearances for English sides in various leagues as a player and a total of 728 games as a manager, wherein he's been in-charge of seven different clubs.
During this managerial tenure, he's overseen the promotion of four different sides in the country. This includes Blackpool, Leeds United, Huddersfield Town and Preston North End. With a similar 'revival' needed at BFC, this record of Grayson seems like the most probable reason for his recruitment at the club. In other words, a phoenix-like revival for a glorious side that's been dormant for the last two seasons. Essentially, the 52-year-old is viewed as the Sam Allardyce of promotions back at home. Hence, he could hold the key for laying Bengaluru FC's much required renewed foundation.
Nonetheless, coming back to his career, he boasts of versatile honours earned at a variety of clubs — both as a player as well as manager. Infact, with Leicester City, he also won promotion to the Premier League as a player in 1997. This is when he captained the Foxes, while also helping them win the English League Cup. Overall, he's quite a revered figure in England for having had such an illustrious career wherever he's been.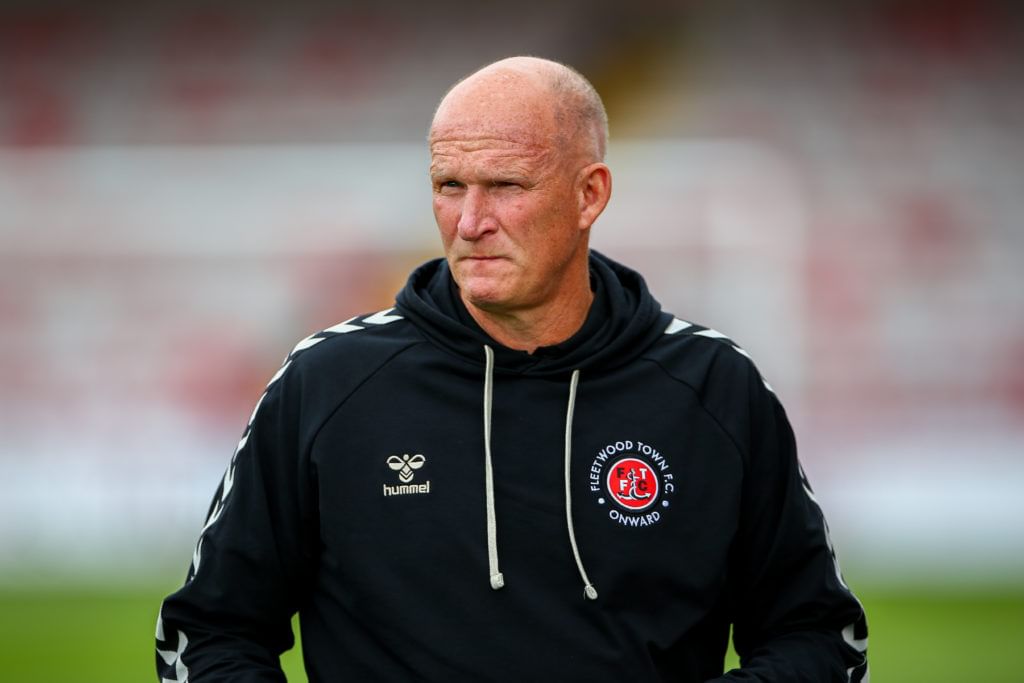 Tactics
More often than not, Grayson is viewed as a pragmatist. At Preston North End, he was known for developing a counter-attacking side that generally preferred to play direct. He would switch between three and four at the back, while consistently using two strikers upfront.
While at Sunderland, he had always insisted on a tactically flexible squad that would adopt different approaches based on the opponents. Essentially, playing by understanding each side's strengths and weaknesses. From flat back-fours to three centre-backs aided by wing-backs alongside varied midfield and forward approaches, he did it all for them.
This is especially relevant considering BFC's current situation. For, Sunderland had similar issues such as player unavailability, new signings and departures. All of this demanded such shape shifting and rightfully, Grayson did it. Such is also BFC's issue at the moment, for which pragmatism seems to be the ideal way to go.
Things to watch out for
From Carles Cuadrat to Marco Pezzaiuoli, the Blues have tried different philosophies in the last two years. In all honesty, they did work well, however, with loopholes that BFC probably aim to settle at the moment. For instance, Cuadrat's conservative approach in the end and Pezzaiuoli's high intensity pressing game despite changes in personnel.
Both led to their own criticisms. Alongside, a general issue with BFC recently has been overdoing the entire youth setup aspect. While such development in itself isn't an issue, extreme dependence highlights other problems. For instance, poor recruitment and scouting leading to most playing in multiple positions — as evident in the last two seasons.
This is where Grayson could come in. With similar issues plaguing the clubs he's coached previously, he managed to do a brilliant job with most of them. Infact, this is also one of the major reasons behind his signing. As stated by owner Parth Jindal, BFC are building a side with the right mix of youth and experience — for which he feels Grayson has the ability to work with such a mix and extract the best out of them.
For this, the club have already begun its restructuring in the form of multiple departures including star striker Cleiton Silva and others such as Pratik Chaudhari and Imam Basafa. This probably shows their desire to finally come out of their paradoxical situation of youth-experience and focus on better changes during the transfer season.
Add Javi Hernandez's signing to this and you'd get a glimpse of where this is all heading. Hence, it should be interesting to see how things pan out for Grayson and whether his reputation and pragmatism could help BFC get back to winning ways. Either way, be sure to expect yet another overhaul and some tactical restructuring, again. How it all finally works for Bengaluru though, will be a test of time.
For more football updates, follow Khel Now on Twitter, Instagram and join our community on Telegram.