It will be interesting to see how German head coach manages his resources in the upcoming season.
Chennaiyin FC ushered in a new era by announcing their new coach Thomas Brdaric last week. The German will lead the Marina Machans for the 2022-23 season and already has a lot on his plate in turning the insipid form the club have shown in the last two seasons.
Brdaric takes up arguably his toughest assignment yet. He will lead a Chennaiyin FC side that has been in poor form since their final appearance in 2019-20. The lack of stability in the club and the management is evident in the case that they have gone through three coaches in two seasons since then.
They have now turned to Brdaric in the hope of a turnaround in their fortunes. The German has a young squad to work with and will hope that with a settled vision and with players who follow in his style, he can work towards making them successful again. The possibility of playing in front of the home crowd after two seasons without them is also a definite shot-in-the-vein for the team.
The current crop of players that Brdaric will inherit contains plenty of players that he can make great use of, especially Indian players. Therefore, let's take a look at five Indian players who would be an integral part of the coach's plans at the club.
5. Mohammad Rafique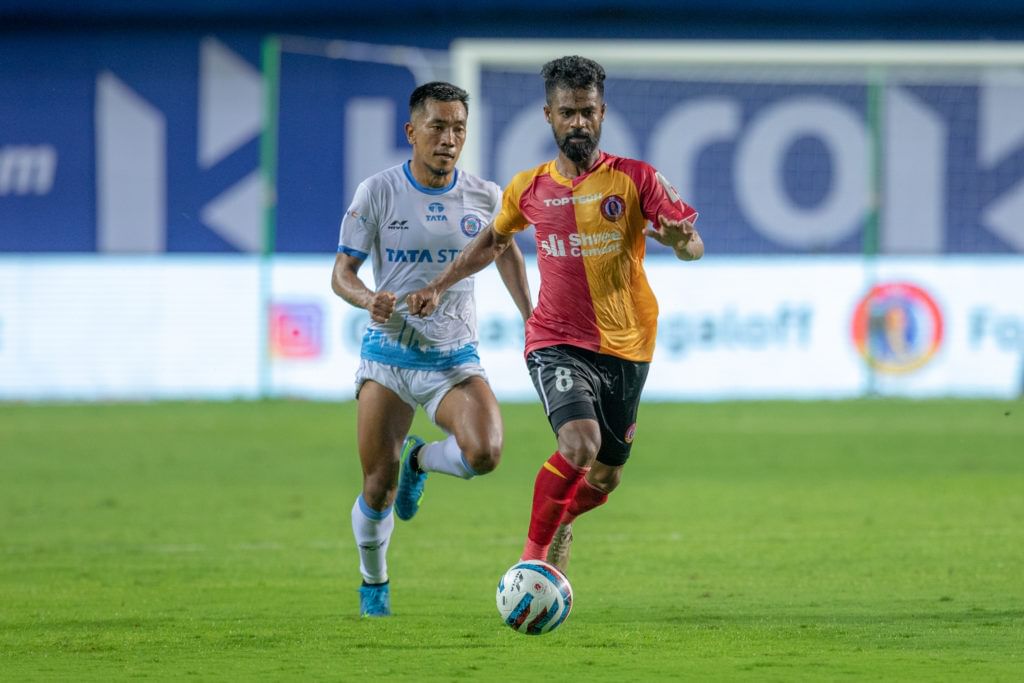 Mohammad Rafique is a very experienced addition to Chennaiyin FC's midfield. The midfielder has played 65 games in the ISL scoring once and assisting twice. He also won the inaugural ISL title with ATK FC scoring the winning goal in the final.
A seasoned midfielder, Rafique brings strength, skill and work rate to the midfield. He could be the ideal foil for thwarting attacks early and recycling possession in the middle of the park. His work rate at the base of midfield could help unleash the creative duo of Anirudh Thapa and Rafael Crivellaro.
Rafique wins more than three tackles and interceptions per game. He completes an average of 22 passes/game at a 63% accuracy rate. But his numbers are sure to increase under Brdaric's proposed 4-2-3-1 system. In this system, he would appreciate the support of a fellow defensive midfielder.
Therefore, with the right system and able midfield partners, Rafique could very well be a savvy solution to Chennaiyin FC's midfield woes.
4. Ninthoinganba Meetei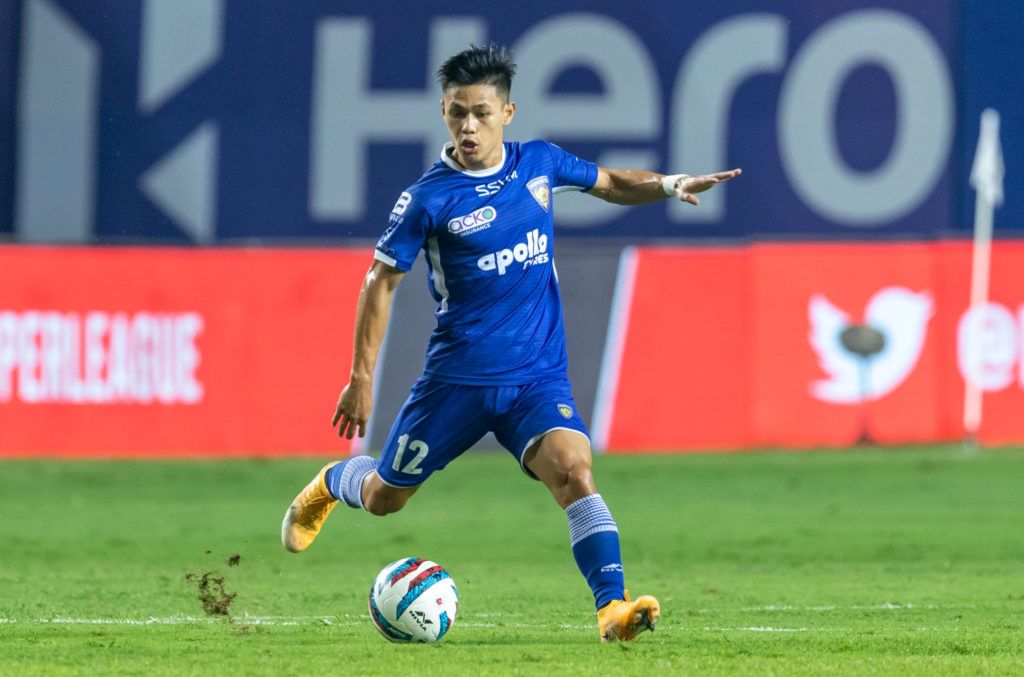 Ninthoi Meetei portrays a bright future for Chennaiyin FC along with other youngsters. The right-sided winger showed his quality on several occasions last season. Although he scored only once in 14 games, Ninthoi posed plenty of problems for opposition defenders with his quick and nippy movement. He is also an able crosser attempting more than one cross per game.
Ninthoi also showed his versatility by playing at right-wing-back last season. His pace, skill and ball sense make him a prized asset for the Marina Machans. With increased gametime under Brdaric, the former Northeast United man could get more opportunities to prove his worth. He has all the qualities to come good on the same as well.
3. Sajid Dhot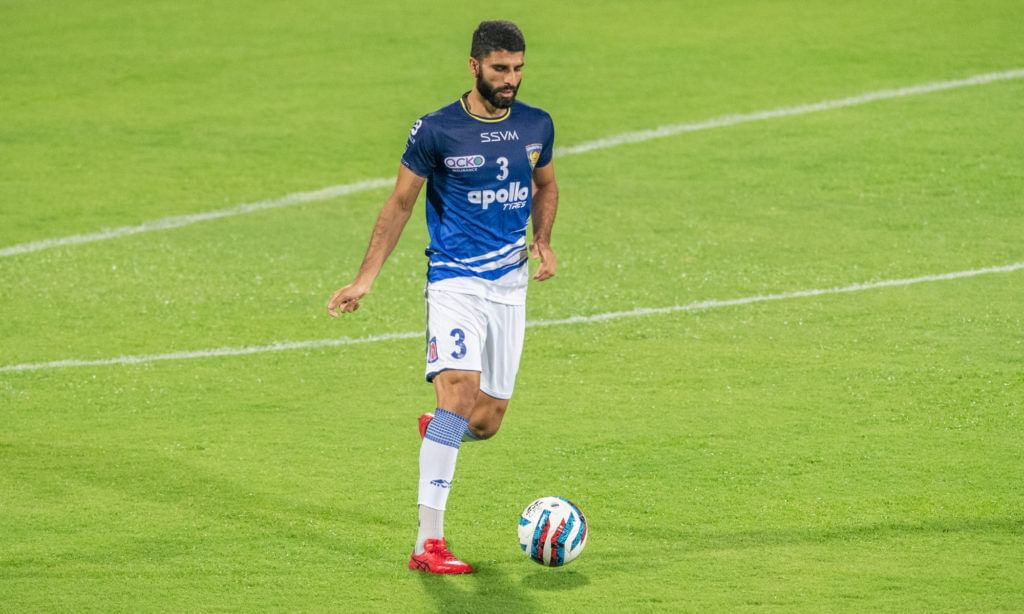 Sajid Dhot was one of the few bright spots in another terrible campaign for the Marina Machans. He signed in January 2022 and made six appearances. In those six games, he averaged 3.5 tackles and interceptions and close to six clearances per game. He also chipped in with a goal against Hyderabad FC.
Sajid's tall frame and commitment will surely endear him to Brdaric who would want to strengthen the defence. Last season, the centre-back also completed 29 passes a game at a decent 74.8% success rate. Therefore, Sajid would offer defensive sturdiness to Chennaiyin FC's backline.
2. Rahim Ali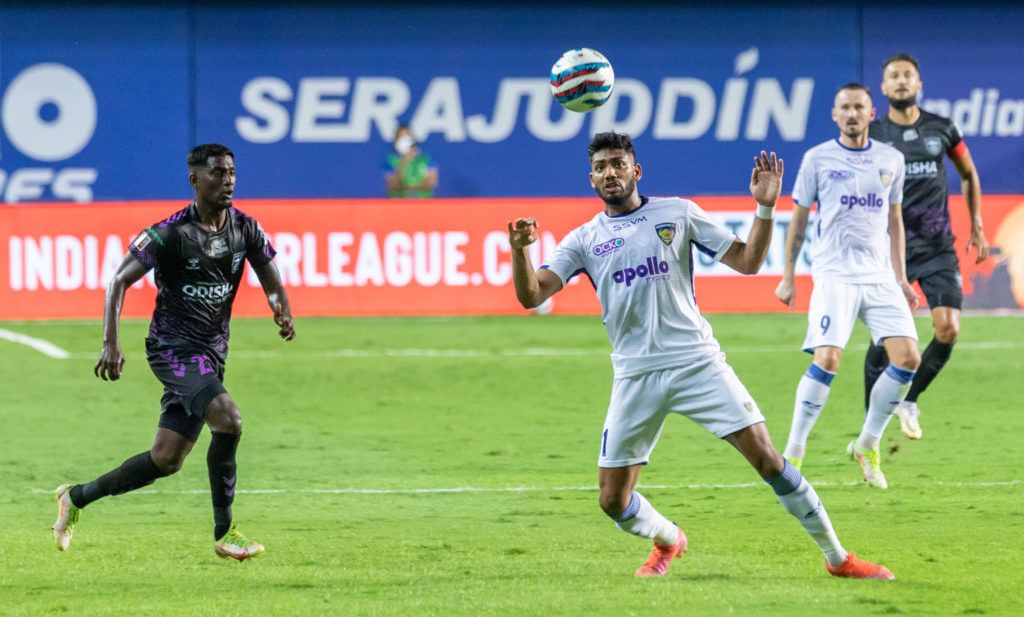 Chennaiyin FC have scored the least number of goals in the last two seasons. This itself explains the sorry state of their attack. Chennaiyin FC have invested in seven forwards in these two seasons but none have come good. Therefore, the expectation is once more on Rahim Ali to lead the charge for the two-time champions.
The 22-year-old is yet to showcase the potential that he possesses. Over the last two seasons, Csaba Laszlo and Bozidar Bandovic's reactive tactics have curtailed Rahim's attacking ability.
But the forward has shown that he has the capability to score for his side. He scored twice and assisted twice last season which shows that he is still a few steps away from unlocking his goalscoring potential. This is keeping him away from the national team door as well.
Rahim still has age on his side and is one of the rare breed of forwards in Indian football. The prospect of taking Sunil Chhetri's place in the future Indian team is ripe for the taking. But the consistency has to be at that level as well which Rahim is nowhere near at the moment. Therefore, for him to blossom, he has to make himself an inextricable part of Brdaric's lineup through consistent performances and goals.
Increased composure and confidence would definitely do Rahim a world of good. Brdaric's experience as a forward in his playing days is sure to help improve the forward as well.
1. Anirudh Thapa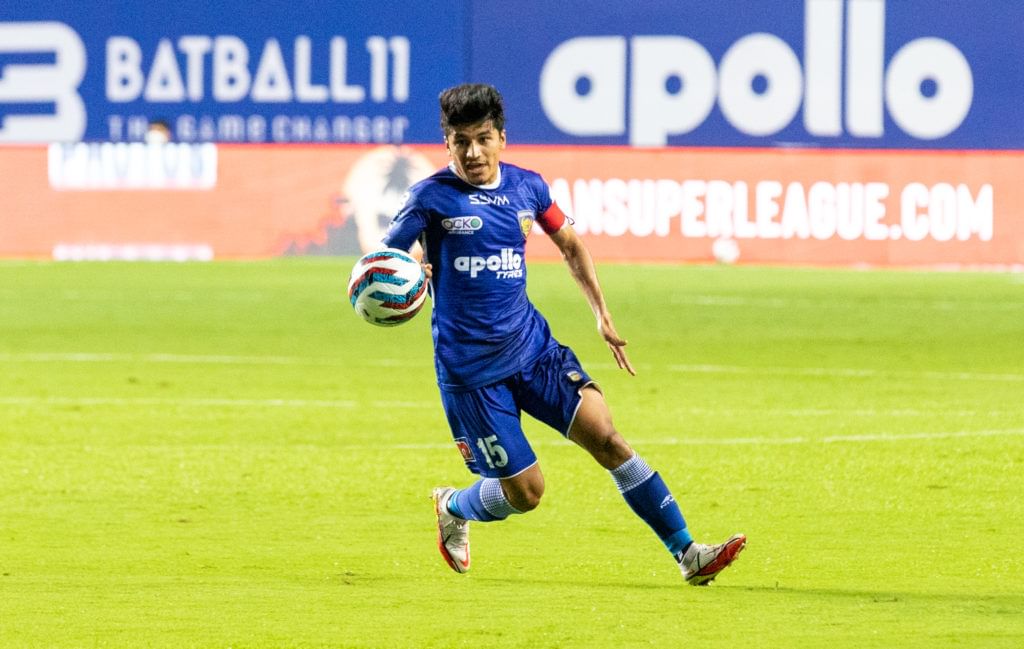 Without a doubt, the skipper is the glue that holds this team together. The talismanic presence of Anirudh Thapa will be pivotal for Thomas Brdaric's charge next season.
Thapa plays with experience and composure beyond his years. This is exactly what makes him one of the best central midfielders in India. He is a consummate dribbler and an astute reader of the game. Despite being only 24, Thapa already has close to 90 ISL appearances, all for Chennaiyin FC. So nobody knows the club better than him. Therefore, Brdaric has to keep Thapa front and centre of his plans along with the rest.
Along with these players, the intent of the club should be to keep a good, hungry group of young players who stay committed to the club in the long run. Brdaric should look for results but more importantly, he should work on setting a culture within the club.
The management should trust and back the vision of the coach, and support him and the team in achieving it by getting the right mix of personnel. That in itself will translate into success, and one doesn't need to look beyond Hyderabad FC for evidence.
For more football updates, follow Khel Now on Twitter, Instagram and join our community on Telegram.