The club need to build around the midfielder and create a stronger team to accentuate his talents
Anirudh Thapa has arguably become India's best midfielder in the past few years. His maturity on and off the ball and his quality are there for everyone to see. The skipper will continue his association with Chennaiyin FC, where he started in 2015. Thapa has since been a cornerstone of his side. But, the past two seasons haven't gone to plan for the player and the club.
Thapa's temperament and work rate puts him a cut above the rest in midfield. His qualities were recently rewarded with a two-year contract extension with the Marina Machans. While that helps ensure that Chennaiyin FC retain their talisman, a lot more needs to be done to make sure that they can now surround him with the resources to flourish as part of the team.
So, let's look at five things that Chennaiyin FC need to do to build a solid team around their skipper Anirudh Thapa.
5. Replace existing forwards pool
It is safe to say that Chennaiyin FC's attacking firepower hasn't clicked over the last two seasons. The fact that they are the lowest-scoring team in the league for two seasons running, says it all. Despite investing in plenty of forwards, none of them have worked. A return for 2019-20 hero Nerijus Valskis has also not gone well.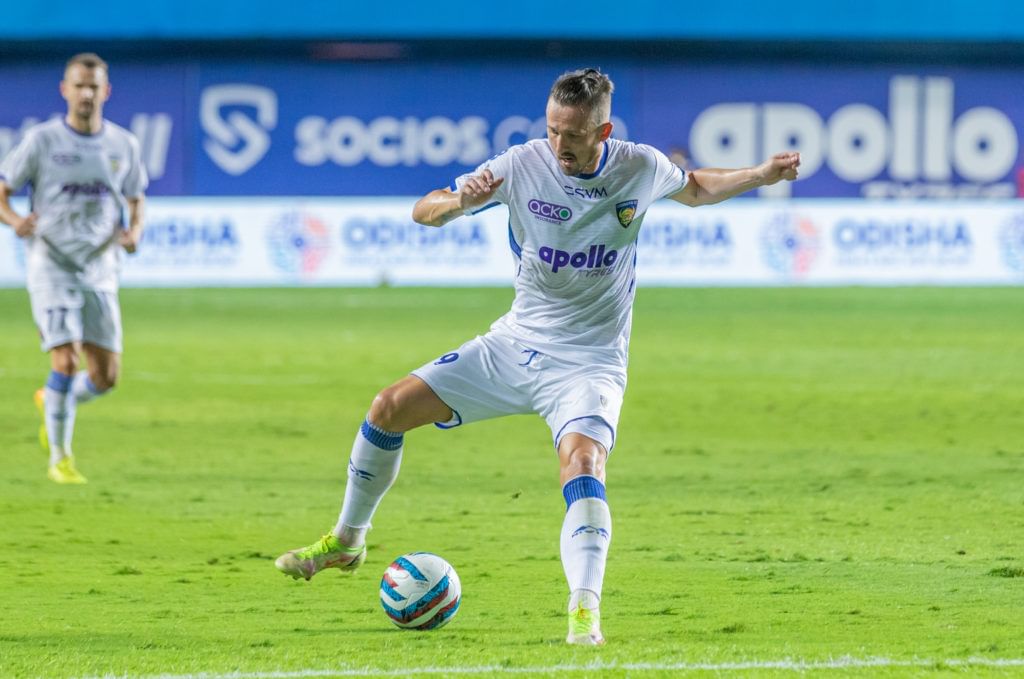 Therefore, it is important that Chennaiyin FC work on improving their pool of forwards. They could trim their forward line and keep a few good and committed players. They also need to invest more in developing players like Rahim Ali and Suhail Pasha, who have shown potential and intent. The existence of foreign forwards at times curtails the ability to groom these Indian youngsters.
There is a need for the Marina Machans to have forwards who can replicate the feats of their illustrious predecessors like Jeje Lalpekhlua and Stiven Mendoza. For that, they need to analyze their approach thoroughly and look within rather than employing their usual scatter-gun approach to buying players.
4. Get another creative & defensive midfielder (Indian, if possible)
Tying Anirudh Thapa down solves only one part of Chennaiyin FC's woes in midfield. They still need to get another attacking and defensive midfielder. Although, they need to improve in every department.
But, the midfield has become overly dependent on the 23-year old's talents. While Thapa and Vladmir Koman have combined well, the other midfielders have struggled to maintain a high level. Koman's injury troubles have also not helped Chennaiyin's cause. Therefore, the club need to shed some skin and get better midfielders to shore up that department. They need to go for a good mix of ball-playing midfielders. In defensive midfield, they need players who can add to the defence and help in recycling possession.
3. Continue to groom youngsters for first-team
Chennaiyin FC's recruitment so far has been flawed with buying ageing players. This has led to a side that lacks sharpness. But, players like Rahim Ali, Ninthoi Meetei and Suhail Pasha offer an optimistic future for the club.
Grooming these players and giving them more chances in the team is sure to spruce up the Marina Machans. Considering Anirudh Thapa's work rate and quality on the ball, adding these players will offer pace upfront.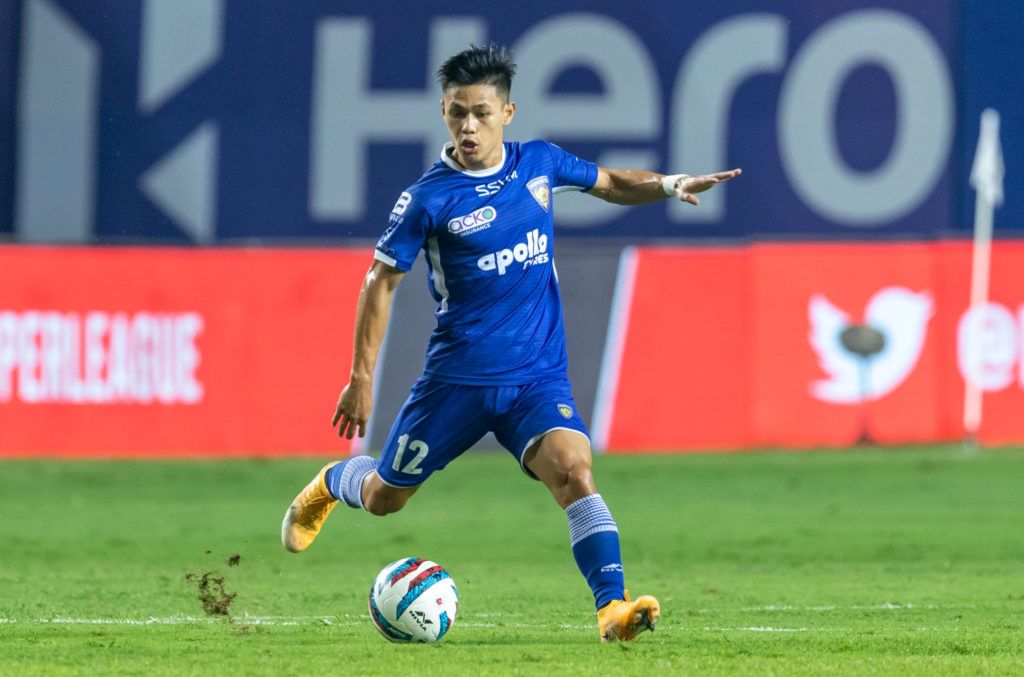 Investing in youngsters also adds to the squad depth. With the exuberance of youth and experienced players in defence and midfield, it will offer a great mix for the Marina Machans to work with. It will also help build cohesion within the squad, considering the frequency with which they play.
2. Make statement-of-intent signing
Chennaiyin FC have always been considered as contenders for making it to the playoffs. They have also been praised for their activity in signing good players. But, that has waned a bit in the last few years. A lack of proper investment in personnel has been their undoing.
Other teams like FC Goa, Hyderabad FC, ATK Mohun Bagan and Mumbai City FC have always put their money where their mouth is. This has led them to get some great players who have contributed to consistent success.
Therefore, the Marina Machans need to take a leaf out of their rivals' books and from their past as well. They need to go out and make a statement that they too are in it to win it. Earlier in the season, Bozidar Bandovic mentioned that the club were intent on signing Vinit Rai from Odisha FC, before he went to Mumbai on loan. Such signings would signal that Chennaiyin FC mean serious business in the league.
Chennaiyin are not two-time champions for no reason. They won two titles on the back of astute signings like Mendoza, Elano, Inigo Calderon, Henrique Sereno and Indian players like Lalpheklua and Thoi Singh.
1. Invest in credentialed coach for long-term
The most important thing that Chennaiyin FC have lacked in the last two seasons is a clear project. The club have lacked direction in terms of their planning, vision and recruitment.
Chennaiyin are currently with their fifth coach in three seasons, in Sabir Pasha. This has led to a lack of clarity in their plan. A good way to get things back on track would be by investing in a proper coach who is well-credentialed and hungry. Owen Coyle was brilliant in his one short season with the club. Now, at Jamshedpur FC, they are reaping rewards of his quality and their sustained vision, having backed him with the players he needs.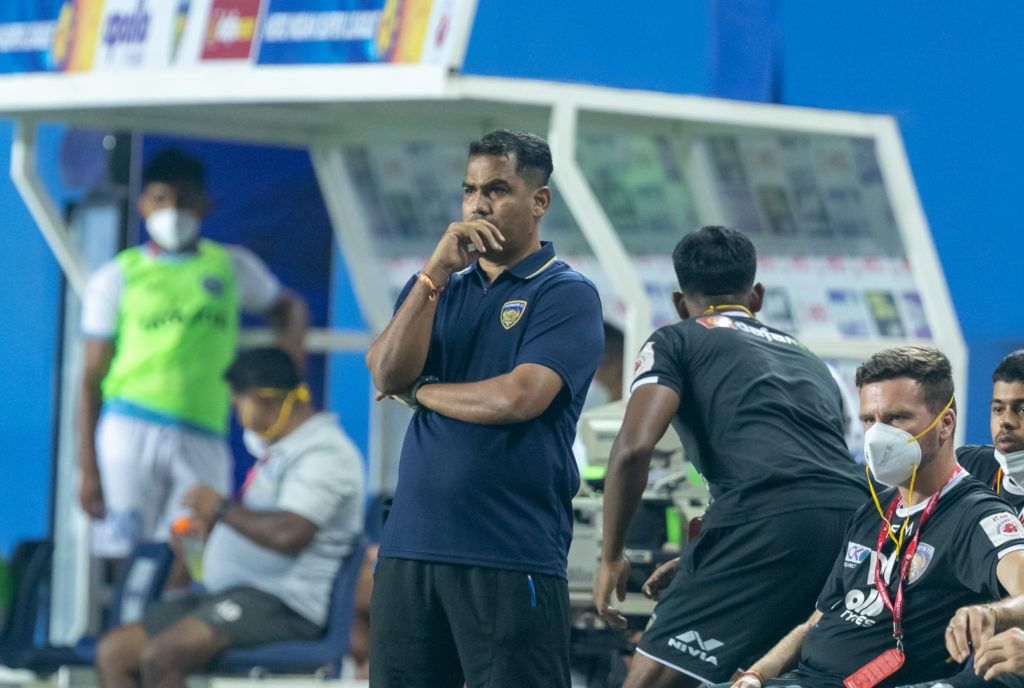 A clear coach and a good long-term plan help in setting the right path for the club. Hyderabad FC is a wonderful example in this regard. They stuck with Manolo Marquez, his project, and the core of the side. They are now reaping the rewards of it.
Therefore, Chennaiyin FC need to show some patience in the interim. They need to build a team for the long-term, which can continue to dominate the league for years. For this, it is important that they invest in a coach who is adept at developing young talents, can change the culture within the club and keep Anirudh Thapa and other players at the centre of this development for long.
For more football updates, follow Khel Now on Twitter, Instagram and join our community on Telegram.