The midfielder penned a three-year deal with the Gaurs this summer.
FC Goa's think tank stands ahead of the competition when it comes to domestic recruitments. The club is known for identifying raw talents and shaping them in a possession-based playing style. The list includes big domestic names like Brandon Fernandes, Mandar Rao Dessai, Seriton Fernandes, Jackichand Singh, Mohammad Nawaz, Ishan Pandita and others. The latest member in their arsenal – Ayush Chhetri – is being seen as a new name in that list.
Ayush has caught the eyes of football pundits for his recent performances in the Durand Cup. The youngster was a commanding presence in the middle of the park for the Gaurs. Recently, the young prodigy had an exclusive talk with Khel Now. Here is what he'd to say.
Life at Aizawl FC
Ayush Chhetri made his I-League debut for Aizawl FC in the 2019-20 season at the age of just 17. Before that, he had some breakthroughs in his career, he recalled.
"I started playing football when I was four or five years old. My first big break came when I was selected for Aizawl FC's U-15 and U-18 teams. I went on to play in the Youth League and that helped me earn a promotion to the senior team. I'm fortunate to have made my I-League debut in the 2019-20 season, also with Aizawl FC."
Talking about his stint and learnings at the I-League club, Ayush expressed gratitude towards his former team. "Aizawl FC helped me improve as a footballer. They gave me a chance to perform in one of the top leagues in India at a young age. Playing in the I-League helped, because I faced many senior and experienced players and several strong teams. Playing against them gave me an idea of what to expect in the top leagues, along with helping me identify my weaknesses and working on them," said the midfielder.
On moving to the Indian Super League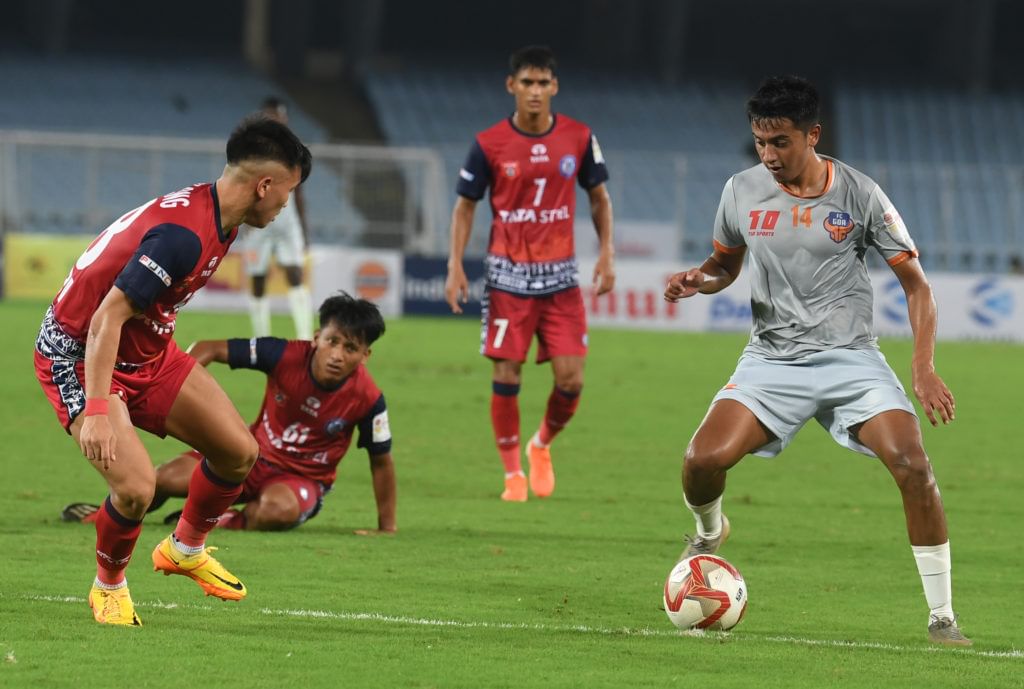 The midfield gun impressed the critics in I-League and then made a sensational move to Indian Super League. When asked about coping up with the intensity and level of the fascinating league, he seems to be confident of his abilities.
"The intensity of the ISL is something that I'm yet to experience. As I was a part of the club's Durand Cup squad, I'm also yet to train with the first team. I'm very eager to start training with them. Playing with the ball will be a key aspect of our game, so I'm looking to improve my abilities on that front," Chhetri answered.
Ayush continued, "In terms of football clubs, I may have made a step up from the I-League to the ISL. That said, my primary focus is always on developing my game and becoming a better footballer with each day. That hasn't changed to-date. I'm grateful to Aizawl FC, they offered me a lot of support over the past few years. And now, with FC Goa, I hope to use their help to improve further."
About earning playing time at FC Goa
FC Goa has got a lot of depth in the middle of the park. Veteran Edu Bedia, established players like Glan Martins, Princeton Rebello and Brandon Fernandes will surely make it difficult for any youngster to earn those crucial minutes. 
Addressing the problem, Ayush said, " I've been guaranteed minutes if I impress in training, so the onus is on me. I believe joining FC Goa would be a good decision, both in terms of my age and development."
"I've already played the Durand Cup with FC Goa, and that was an excellent learning experience. Moving forward, I will be training under eminent coaches like Carlos Pena, Gouramangi Singh, Gorka Azkorra and so on, along with players like Edu Bedia, Brandon Fernandes, Glan Martins, Iker Guarrotxena, Alvaro Vazquez, Marc Valiente, Seriton Fernandes, etc. For a 19-year-old like me, this will be an amazing experience because I'll be learning a lot," Chhetri continued.
On the Durand Cup 2022 campaign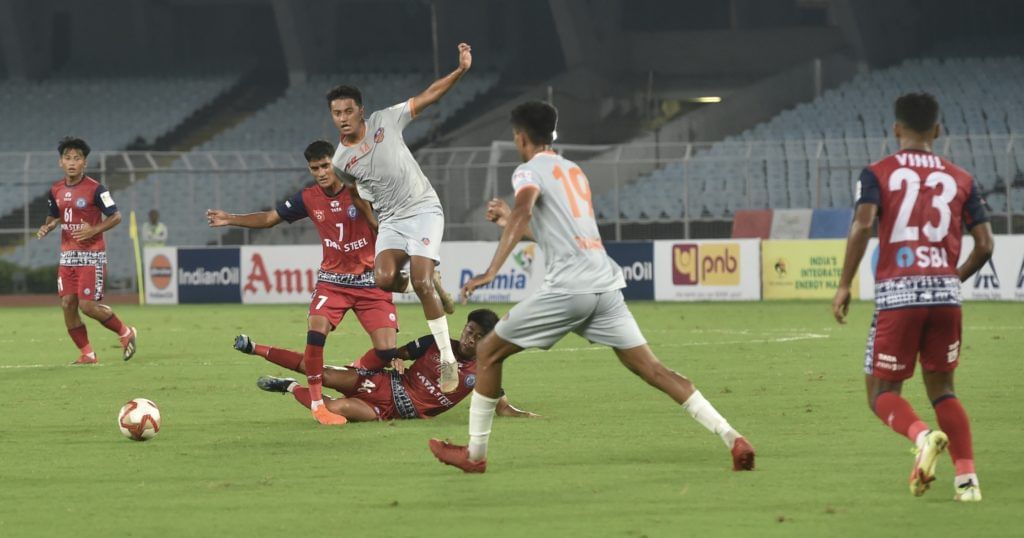 Ayush Chhetri represented the Goa club in their title defending season. Unfortunately, they finished second last in the group and failed to qualify for the knockouts.
Speaking of that, Ayush opined, " We may not have qualified for the knockout stages, but I believe we did well and also impressed on a few occasions. We had very good opponents. Mohammedan SC had experienced players who play regularly in the I-League, the Indian Air Force was a physically strong side, and Bengaluru FC are one of the top teams in India. Leading at half-time against Mohammedan, winning against the Air Force and holding Bengaluru to a draw are good achievements for our side – and most of us were playing at this level for the first time ever."
Ayush elaborated on the hard-earned draw against star-studded Bengaluru FC, "Our performance against Bengaluru FC proved how good we are as a team. The draw gives us the confidence that we can produce good results, if we apply on the pitch what we learn on the training grounds, stick to the game plan with discipline and give our 100% throughout every match."
Plans for the upcoming season
Talking about his aspirations for the upcoming season, Chhetri made some bold statements.
"While playing for FC Goa in the Durand Cup, I got a very clear picture of our style of football and my role in it. I also feel I did decently whenever I was given a chance. It was not hard to fit in with my Durand Cup teammates, and I'm hoping the same will be the case with the first team. I want to play a lot of games for FC Goa and score goals for the club and help them win matches."
Message for the fans
The new signing had a message for the fans of Goa for the upcoming season. "As I look to start a new chapter in my career with FC Goa, I request fans to help me with their encouragement."
"I can't wait to meet the Gaurs' faithful in the stands, and on behalf of the team, I promise you that we will work hard both on and off the pitch to make you feel proud of us."
For more updates, follow Khel Now on Facebook, Twitter, Instagram, Youtube and join our community on Telegram.