The 25-year-old talked about his journey towards becoming one of the most highly-rated players in the country.
On Thursday, FC Goa's Brandon Fernandes joined popular commentator Anant Tyagi in a live video chat session, as part of the Indian Super League (ISL)'s Let's Football Live series on their official Instagram page. During the session, the attacking midfielder spoke on a host of topics, including his journey from youth level Sevens football in his home state to the senior national team, his trials with English clubs like Reading, Sunderland and Leicester City, his stint with FC Goa in the ISL and so on.
For those who don't know, Brandon Fernandes comes from a sporting background through his mother, who was a kabaddi player at the national level. Despite that, it was his father who was a stage artist, who supported him all the way.
"He was a stage artist, but was also into football as he was a member of the Goa Football Association," the 25-year-old began. "He was also the one who took me to watch football for the first time as a kid, during the NFL (National Football League). My father supported me a lot from a very young age and that paved the way for me to take up football as a career."
"Others in my family were athletes as well. My brother played football, so did my sister at college level. My mother was a national-level kabaddi player. It was indeed a sporting family that I grew up in."
Brandon Fernandes then explained about his initiation in the game. Given that he is from Goa, it is natural that football entered his system at a very young age. "You know in Goa everybody loves football. By the way, my father owned a small football club as well and they used to take part in inter-village tournaments. Hence, there was a lot of interest in the game both in my family and in my neighbourhood. So, when I was young, I always had people around me who used to play football. I constantly had a ball with me," he said.
"The first time my brother took me to play with friends of his age, I impressed them by scoring a hat-trick despite being younger than them. That is where I earned my first praise as a footballer," he further added, before talking about his first-ever goal at a youth football tournament. The goal came directly from a corner kick and it was a sign of things to come for young Brandon.
"It was an U-12 Sevens tournament and I was seven years old, playing for Fransa-Pax. Everyone thought I would cross the ball into the penalty area. But, I simply attempted a shot and it went in," he said. Taking set-pieces has since become second nature for the midfielder, who now finds himself standing over the ball whenever FC Goa or the Indian national team get a free-kick or a corner. In fact, all three of his assists so far for the Blue Tigers have come from set-pieces.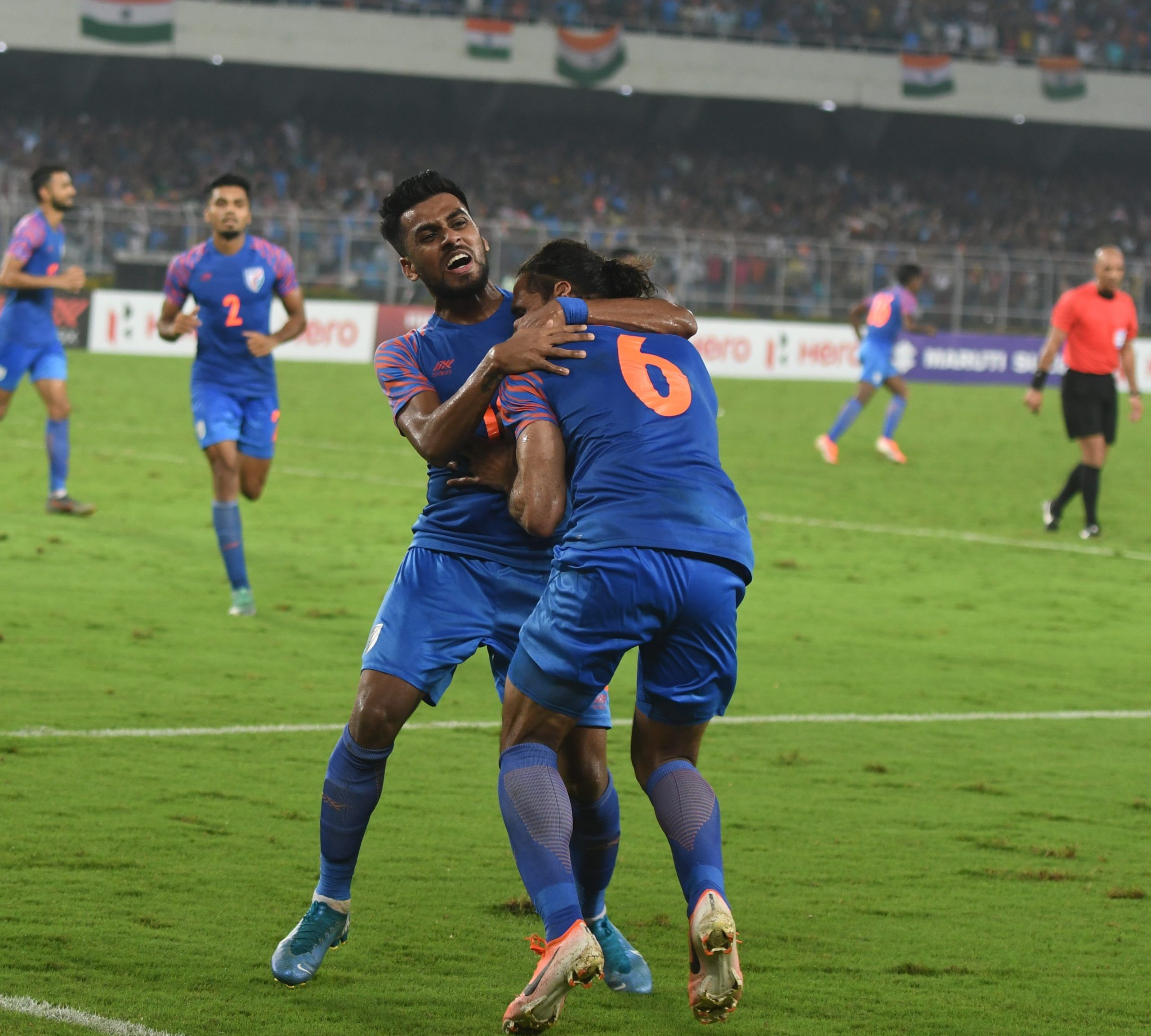 Anant Tyagi then proceeded to ask him about his stints with Reading, Leicester City and Sunderland – all of who had invited him to attend trials. "I spent a good part of my youth career at the ASD Academy in Cape Town, South Africa. From there, at first I got the opportunity to attend trials with Reading. I spent a couple of weeks with them. During the first week, I found it very hard to cope with the conditions."
"The players around me were also much better physically. Although, I impressed during the second week of trials, the coaches decided against picking me. I was advised to work on my upper body strength to become a better player. Then I got an opportunity at Leicester and I did very well. I even played a match for their reserves with Jesse Lingard who currently plays for Manchester United and setup both of our goals in a 3-2 defeat. While I was waiting for a final decision from their management, their coach changed and with that, I lost my chance as well," Brandon Fernandes explained.
"Later, I had the best trials ever with Sunderland, but few management-related issues meant I was not selected once again. So finally I returned to India and signed for Sporting Goa," he elaborated.
The 25-year-old has played for a few clubs since then, including Mumbai City, Mohun Bagan and Churchill Brothers. But, it was at FC Goa that he returned to prominence after a brief lull. The Gaurs signed him in 2017 in the players' draft ahead of ISL 2017-18 and Brandon revealed that he was close to returning to his former club Mumbai City before Goa picked him.
"I knew that three or four clubs were interested in me. I was hoping FC Goa would pick me. I knew they would go for me, but I did not know when," he revealed. Joining the Goan club has turned out to be a very good decision for the player, as he has already crossed the 50-appearances mark with them in three seasons. Brandon Fernandes has also recorded 10 goals and 15 assists till date for FC Goa and recently extended his contract until 2022.
"Last year (the 2018-19 season) was heartbreaking for us. We lost in the ISL final, but went on to win the Super Cup. So, our main aim was to win the title next season (2019-20) and it was a bit disappointing not to win it again," he admitted. He also said that the team's newly-appointed head coach Juan Ferrando will need some time to reach the level of his predecessor, Sergio Lobera.
"Lobera has left a mark. Whenever we played under him, everyone would say Goa would win. Now, the expectations will be even more. Juan Ferrando will have to build a team that can perform at the same level."
"It is going to take a while because it is never easy. Even when Lobera came, he got his players, but we still struggled a bit in the first season. It will be difficult at the start, but I hope we will reach that mark. Hope that we can win the ISL soon," Brandon Fernandes concluded.
For more updates, follow Khel Now on Twitter, Instagram and join our community on Telegram.