The Azzurri won 3-0 against a stubborn Turkish side in the tournament opener on Friday night.
It is now three years since Italy failed to qualify for the 2018 FIFA World Cup. On June 12, they began their Euro 2020 campaign in style under Roberto Mancini. Now, look like real contenders for a trophy they last won over 50 years ago. Despite Mancini's side entering the tournament on an impressive 27-match unbeaten run, Italy will most likely to remain the dark horses.
Italy's ultra-modern display against a stubborn Turkey side showed how far this side has come under Mancini. It was an imposing performance from the Azzurri that swept aside Turkey with relative ease.
Italy took in charge of the game from the first whistle. The Azzurri deployed a gameplay that was completely uncharacteristic from previous Italian sides. Italy completely dominated the ball, ending the first half with 67% possession but nothing to show for it. 13 shots attempted, three on target, but the Azzurri lacked the cutting edge. Lorenzo Insigne's missed opportunity and Giorgio Chiellini's saved header were the two biggest moments in the first half.
Attacking discipline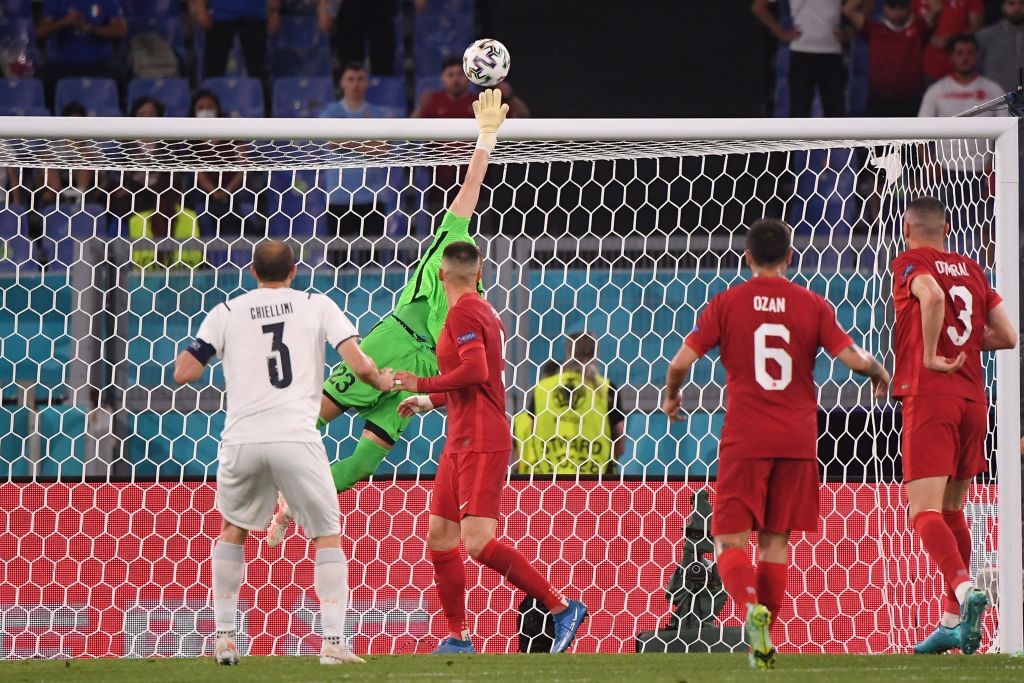 Although, Italy lined up in a 4-3-3 formation on paper, their actual shape on the pitch varied a lot . A team that was known for being a defensive side that lined up with a back-five, now attacked with five players instead. The 4-3-3 often transitioned into a 3-2-4-1. Leonardo Spinazzola was key to this flexibility. The left-back played more as a winger with his tricky footwork a key asset in the final third.
There were doubts about whether Spinazzola would start ahead of Emerson, but those doubts would surely be buried now. Spinazzola's attacking movement allowed Italy to attack with five players and stretch the line. He provided the width alongside Domenico Berardi on the other side. Nico Barella and Insigne operated on the half spaces, with Ciro Immobile up top.
Jorginho and Locatelli kept the ball moving. They won back possession instantly and kept the Turkish side pinned in their own half. Alessandro Florenzi's versatility was at display as the he slotted in at right centre-back. He even made overlapping runs on the right. Italy sometimes operated with a back-three, but one that is a lot different from that of Antonio Conte.
Italy's persistent efforts bore fruit when Berardi found himself in a dangerous position behind the Turkey defence and his cross was turned in by Merih Demiral. To the Italians' delight, the opening goal served as the needed domino effect as chances came in a flurry from then on. Immobile doubled the lead in typical poacher-like fashion. Italy's little maestro, Insigne, later added a third to seal the game. Chiellini's goal saving tackle towards the end also preserved a valuable clean sheet.
Mancini's revolution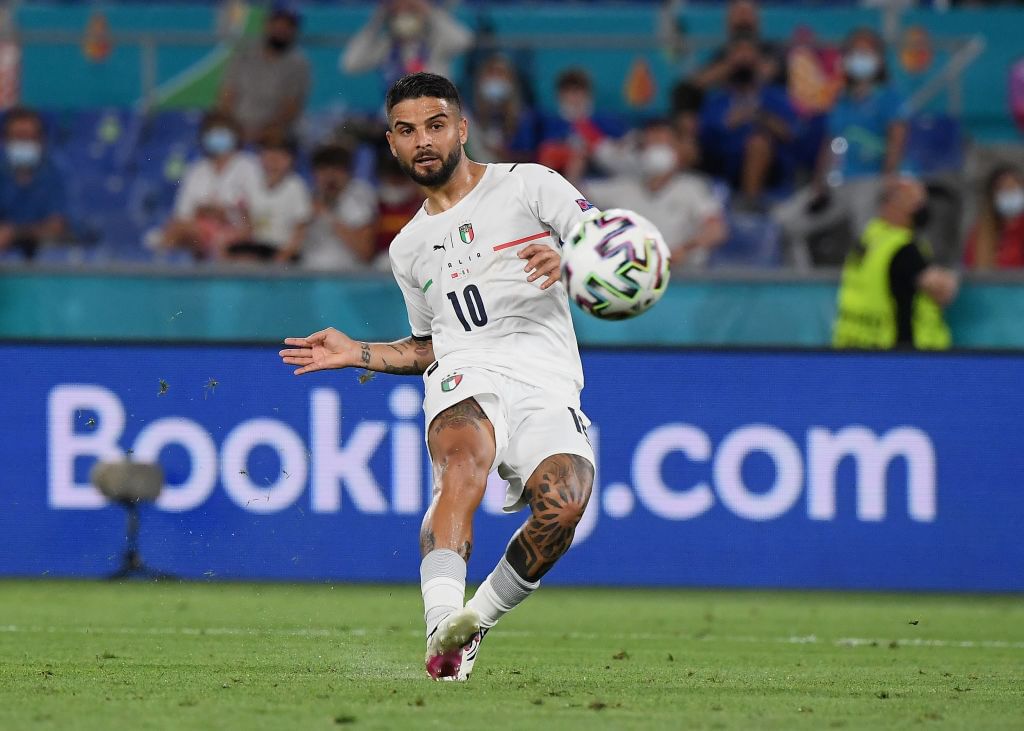 Italy's record coming into the tournament was impressive. A 28-match unbeaten run and eight consecutive clean sheets is no menial achievement. However, what is truly telling about this Italy side was the manner in which their win came. A team that was famous for its defensive prowess and experienced personnel with the likes of Barzagli, Pirlo, Marchisio, De Rossi, Chiellini and Bonucci – all key components of the team. Under Mancini, there is a youthful and jubilant energy in the Italian camp who knows how to change into a high-tempo, high-pressing, possession based expansive playing style.
In the first half, Italy showed the world that they can hold the ball and threaten oppositions. In the second, they showed how clinical they can be with it as well. This is the first time Italy has scored more than two goals in a Euro game, an astonishing record that has been broken in some style. Moreover, this is the biggest opening day victory in the history of the of Euros.
Italy and Mancini have now begun their Euro 2020 campaign with an aesthetically pleasing and record-breaking win. The Azzurri will now look to spread its wings after they tackled arguably the hardest game in the group as an entertaining month of football awaits us.
For more updates, follow Khel Now on Twitter, Instagram and Facebook.