Both the tacticians have been collectively dominating the top-flight of English football since 2017.
Jurgen Klopp and Pep Guardiola squared off in their latest encounter as Manchester City took on Liverpool FC in a vital Premier League game. Both these managers have competed neck-to-neck in recent times and can safely proclaim to be the two most prolific tacticians in the Premiership.
Having coached multiple teams, they have naturally worked with a host of players. Some footballers have been fortunate enough to have been managed by these two gaffers, with varying degrees of success. Here, we take a look at the five players who have played under both Jurgen Klopp and Pep Guardiola.
5. Mario Gotze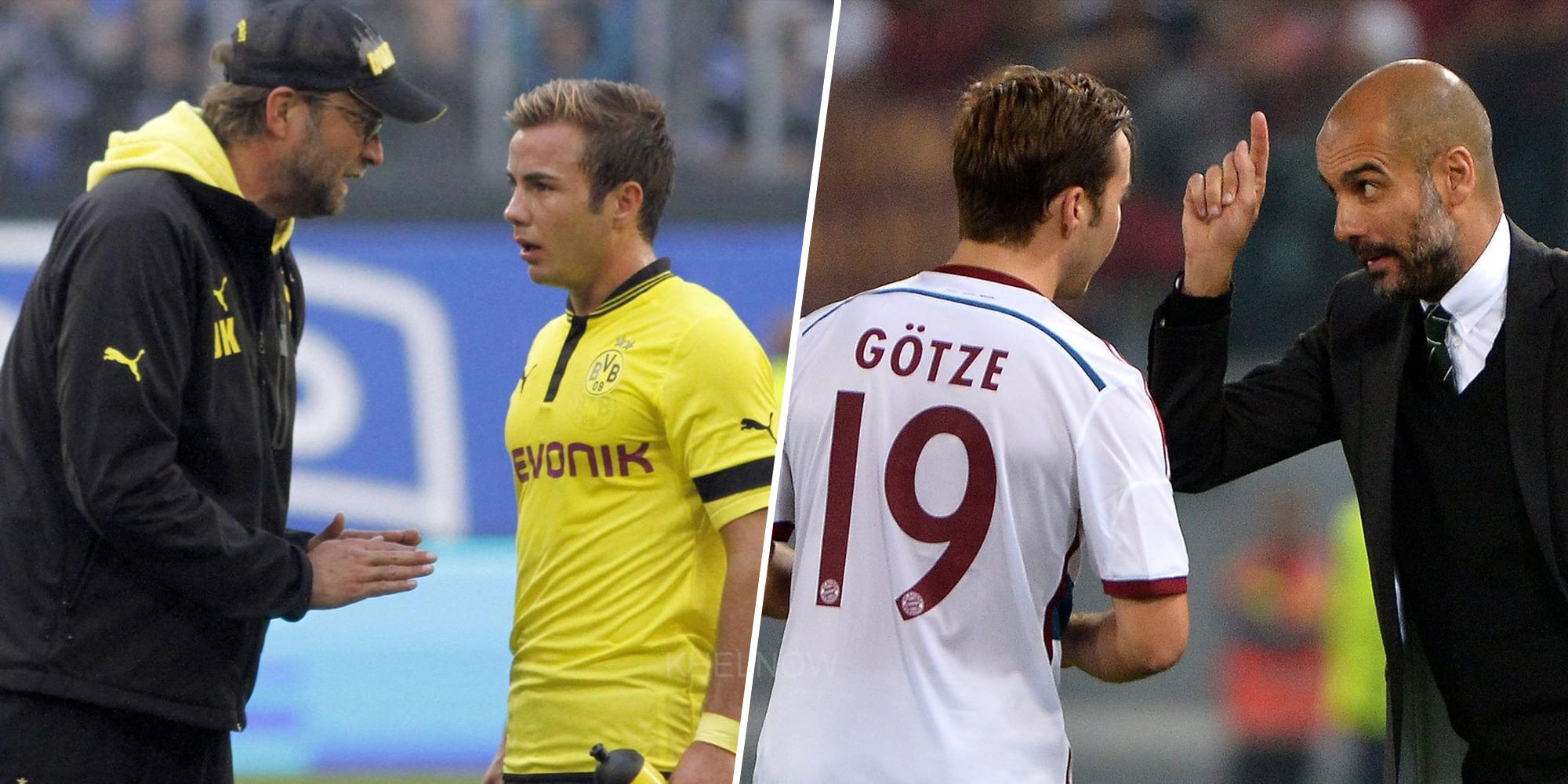 Mario Gotze's emergence as a promising attacking midfielder began from his stint at Borussia Dortmund. He is a youth product of the German club and featured frequently for the first-team during Jurgen Klopp's consecutive Bundesliga title victories from 2010-2012. The gaffer lifted the DFB-Pokal trophy in 2011-12 for Dortmund and Gotze was a part of that squad too.
The 28-year-old switched sides to join FC Bayern Munich in 2013 and Guardiola was at the helm of the Bavarians back then. The player couldn't cement a permanent spot in the starting XI, but he became a bankable squad player. Bayern won multiple Bundesliga titles in addition to the DFB-Pokal trophies in 2013-14 and 2015-16 under Guardiola's tutelage and Gotze was actively involved in that setup too.
4. Xherdan Shaqiri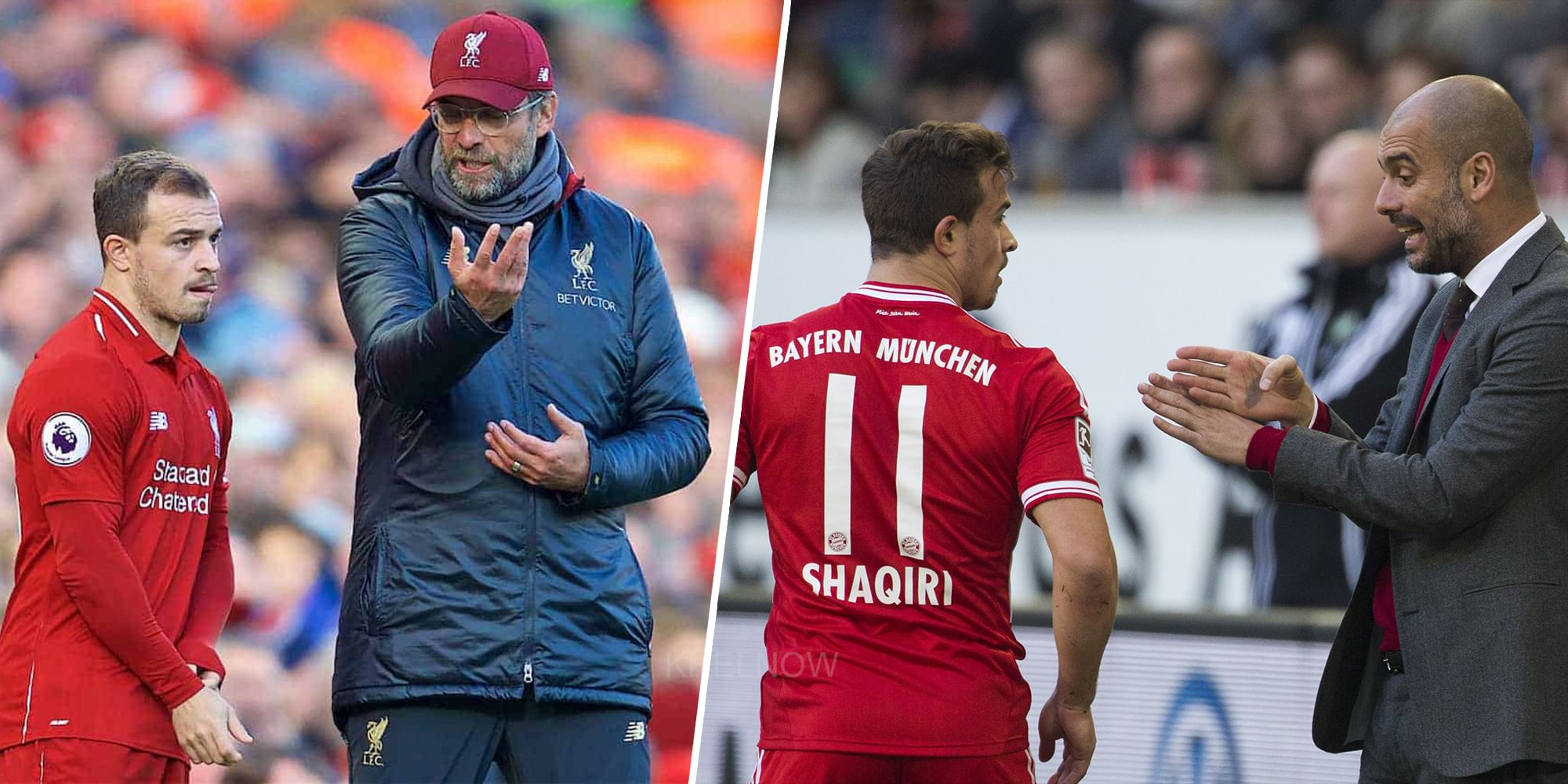 Xherdan Shaqiri had an almost three-year-long spell at FC Bayern Munich from 2012-2015. The midfielder scored 11 goals in 52 league matches for the German giants, though he was largely used as an impact substitute by Pep Guardiola. In 2018, Liverpool added Shaqiri to their setup from Stoke City to bring another dimension to their squad by instilling the Swiss international's creative acumen.
For the Reds too, Shaqiri has donned the role of an alternative, someone who can be utilized during certain peculiar phases of the game. He has started only 13 of his total 33 matches for Liverpool in the Premier League. However, the 29-year-old has scored seven goals in these outings. Both Pep Guardiola and Jurgen Klopp seemed to channel Shaqiri's skills for a similar purpose and the duo managed to extract the desired outcomes from him too.
3. Ilkay Gundogan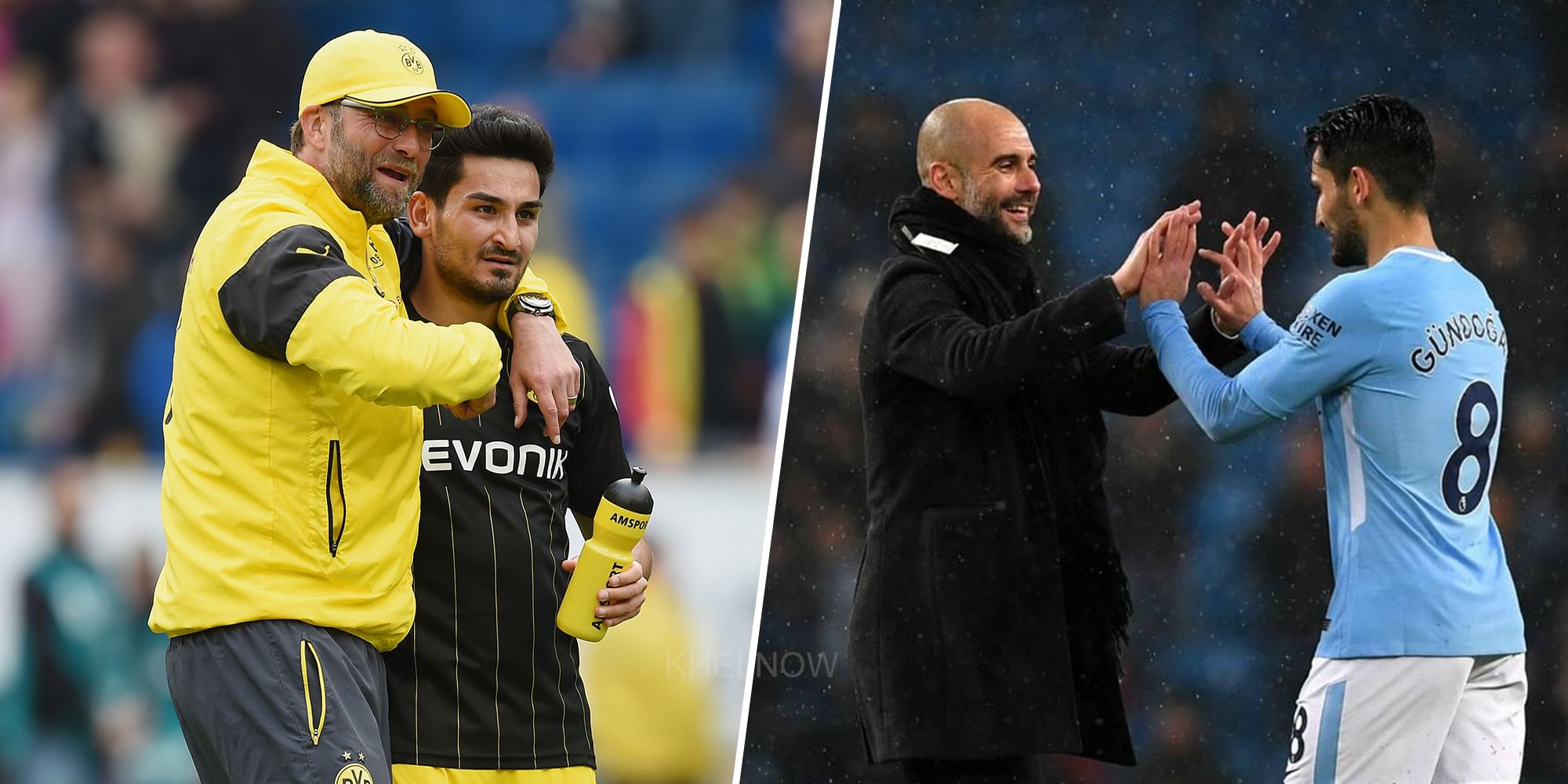 Ilkay Gundogan has spent a major chunk of his career at Borussia Dortmund and Manchester City. At Dortmund, he was an instrumental part of Klopp's setup that rolled its way to the German top-tier victory in 2011-12. His skills have been aptly optimized by Pep Guardiola at City too.
Despite having dealt with his fair share of injuries, Gundogan has emerged as a much more enhanced midfielder in the English club. Operating from the centre of the park, he has been a part of the team that has won a couple of Premier League titles, an FA Cup and three EFL Cups. Gundogan has started games regularly despite stiff competition within the squad itself. This season, the German international has spent time on the sidelines as he was contracted with Covid-19.
2. Robert Lewandowski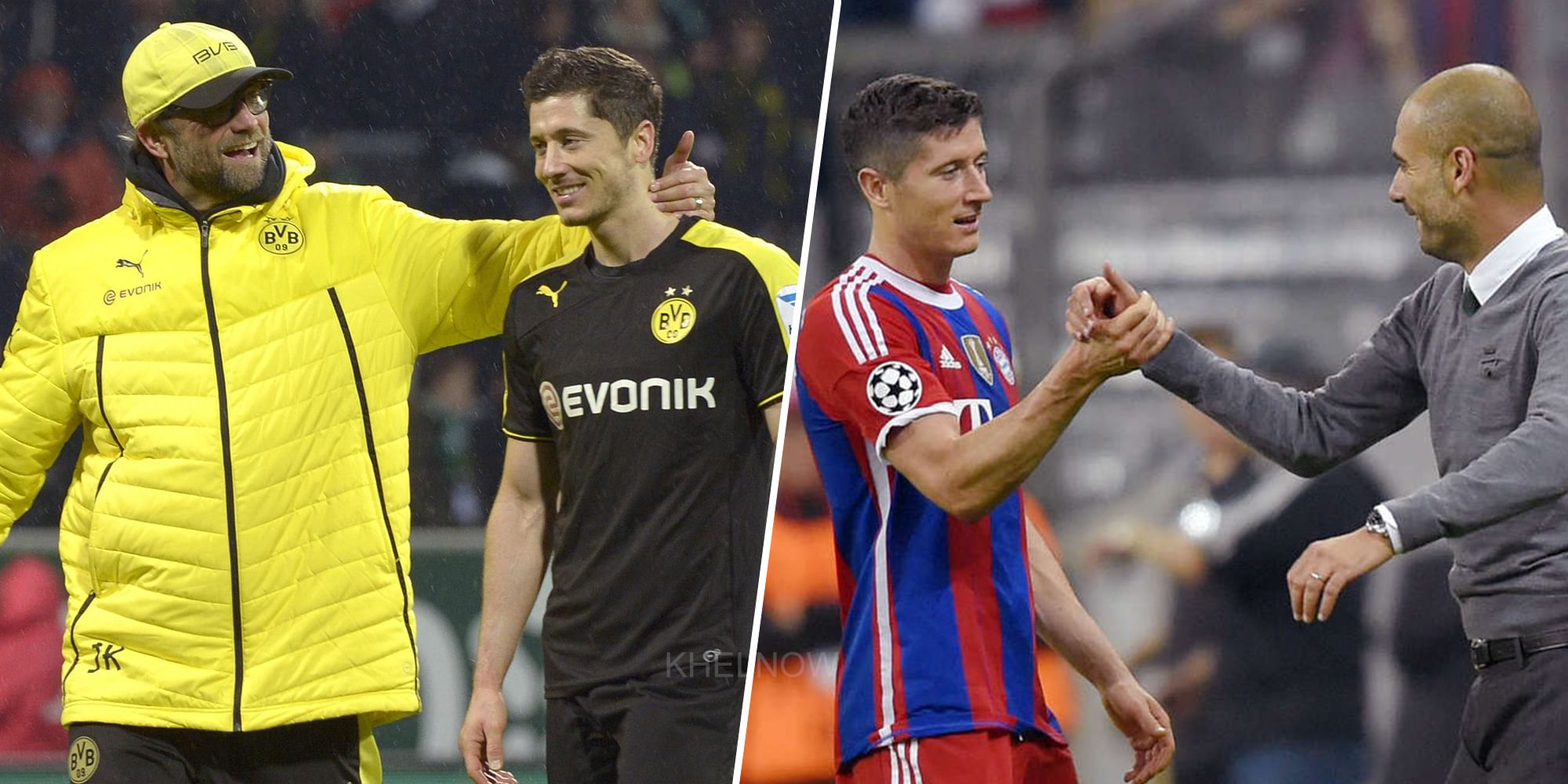 Polish striker Robert Lewandowski thrived in the stewardship in the two concerned managers. He was coached by Jurgen Klopp in Dortmund, a stint that propelled him to widespread fame and eminence in Europe. Lewandoski bagged 74 goals in 131 league matches for Klopp's Dortmund and earned accolades for his fantastic performances at a fairly young age. Bayern Munich moved swiftly to secure the marksman and he has been associated with the club from 2014 onward.
It is safe to say that he took his game a level up in Bayern, as Lewandowski scored 30 goals in the Bundesliga in Pep Guardiola's last season in charge of the club in 2015-16. His talent and skill set is such that the striker will flourish under the tutelage any given manager. Given that Jurgen Klopp and Pep Guardiola have very different coaching styles, Lewandowski's success whilst playing for them also speaks volumes of his versatility as a forward.
1. Thiago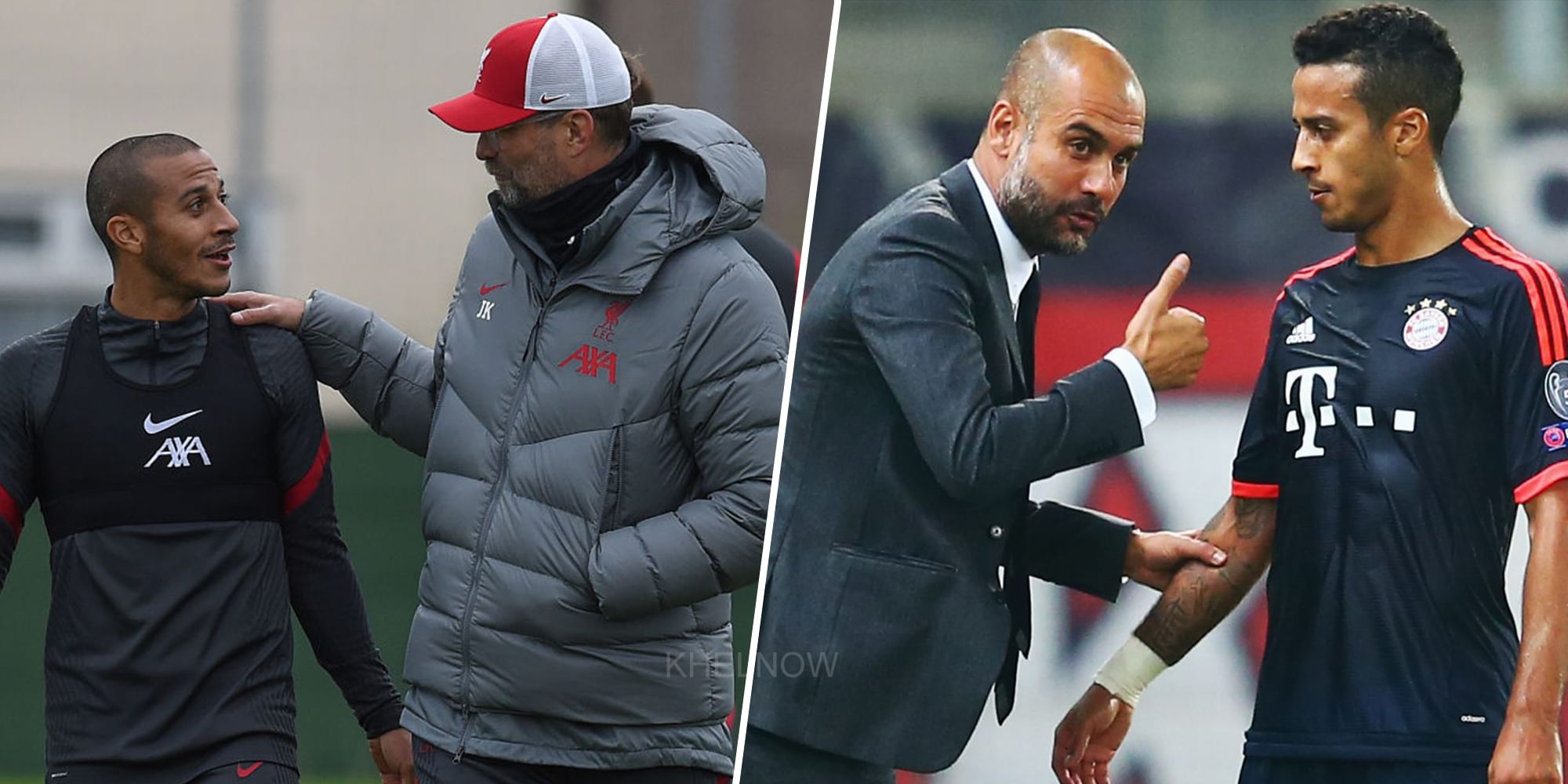 Spanish midfielder Thiago has played considerably for the Catalan manager, as he was part of Guardiola's teams at both FC Barcelona and Bayern Munich. The 29-year-old's playing style as a deep-lying playmaker perhaps suits the Manchester City manager's demands from a central midfielder. Thiago is adept at controlling the pace of the game from the centre of the park and maintains a very fine passing accuracy.
He continued to succeed and emerged as an even better player for Bayern after Guardiola's departure from Germany. As the club won the UEFA Champions League last season, Thiago was a very crucial part of the team. After that feat, the player may be wanted to explore more opportunities and joined Liverpool ahead of the 2019-20 season. The Premier League's defending champions have only strengthened their lineup by Thiago's addition and it will be interesting to see the way in which his career unfolds under Klopp's watch.
For more updates, follow Khel Now on Twitter and join our community on Telegram.