These are the players have framed their names in the history books of their clubs.
The top five goalscorers in the history of LaLiga Santander are Lionel Messi, Cristiano Ronaldo, Telmo Zarra, Hugo Sánchez and Raúl González. Four of them achieved their records with one single club. While the Mexican Hugo Sánchez did it across three Madrid-based teams, as he formed part of the squads of Real Madrid, Rayo Vallecano and Atlético de Madrid during his career.
Way out in front is Messi, who netted 474 goals in 520 games played for FC Barcelona. He is followed by Cristiano Ronaldo, as the Portuguese striker netted 311 goals in 292 games at Real Madrid. A rate of more than one goal per game on average in the domestic competition.
They are followed by Zarra, who played for Athletic Club, scoring 251 goals in 277 games. Then, Hugo Sánchez scored 234 goals in 347 games, while Raúl bagged 228 goals in 550 games with Real Madrid.
Beyond these top five scorers for all of LaLiga Santander, each club has its own star name in terms of the number of goals scored in this competition. Here's the LaLiga Santander goalscoring hall of fame!
Athletic Club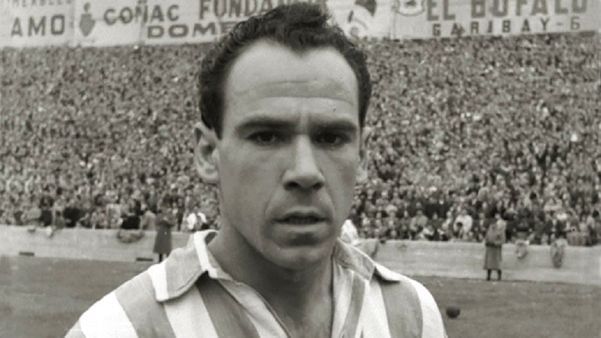 Los Leones' all-time top scorer is Telmo Zarra, who sits on the competition's podium alongside Messi and Ronaldo. Spending practically his entire career at the Basque club. Zarra played 277 games in LaLiga Santander and managed to score a total of 251 goals for the Bilbao-based club.
Atlético de Madrid
Adrián Escudero is the top scorer in Atlético de Madrid's LaLiga Santander history. This former footballer managed to score 150 goals for Los Rojiblancos during his 287 games played in the competition in the 1940s and 1950s. The striker is a legendary figure for the club.
CA Osasuna
Sabino Andonegui played more than 10 seasons with CA Osasuna in the 1950s and 1960s, spending the bulk of his career there. Of his 131 games played in the top flight, the striker managed to score 57 goals, earning him the title of CA Osasuna's all-time top scorer in LaLiga Santander.
Cádiz CF
Jorge Alberto González Barillas, more widely known as Mágico González, is the overall top scorer in LaLiga Santander in the history of Cádiz CF. Considered the best Salvadoran player ever, according to the IFFHS. Mágico González made a name for himself as the club's top scorer with 41 in 149 games.
Elche CF
Juan Ángel Romero Isasi was a Paraguayan footballer and striker for Elche CF in the 1960s and 1970s. He remains the team's all-time leading scorer in the competition, courtesy of his 79 goals produced in a total of 183 games.
FC Barcelona
Of course. The competition's all-time top scorer Lionel Messi is also Barça's leading scorer thanks to his 474 goals scored in 520 appearances between 2004 and 2021.
Getafe CF
Getafe CF's former striker Manu del Moral played for the club from the 2006/07 season until the 2010/11 season. He played 159 games, which was enough for him to become the top scorer of the club with 37 goals scored.
Girona FC
Cristhian Stuani has spent two seasons in LaLiga Santander with Girona FC. In those two seasons, he took part in 65 games and managed to conjure up 40 goals, making him the top scorer in club history. That figure may increase in the coming months as the Uruguayan striker is still leading the line for the side.
Rayo Vallecano
Coming from Real Madrid's youth academy, Alberto Bueno arrived at Rayo Vallecano in the 2013/14 season and played for the Madrid club for two campaigns. Those two seasons were enough for Bueno to become the LaLiga Santander goalscorer of the team from the south-eastern Madrid neighbourhood of Vallecas, with 28 goals in total in 73 top-flight games.
RC Celta
Iago Aspas is a hero in Vigo and is also his club's all-time top scorer in the history of the competition. The striker from Moaña has played 269 games with the team in the top tier and has managed to hit the back of the net a total of 133 times so far. More goals await this season.
RCD Espanyol
Club legend Raúl Tamudo. The man from Santa Coloma de Gramanet spent most of his career at the Catalan club, scoring 130 from 340 games played in LaLiga Santander.
RCD Mallorca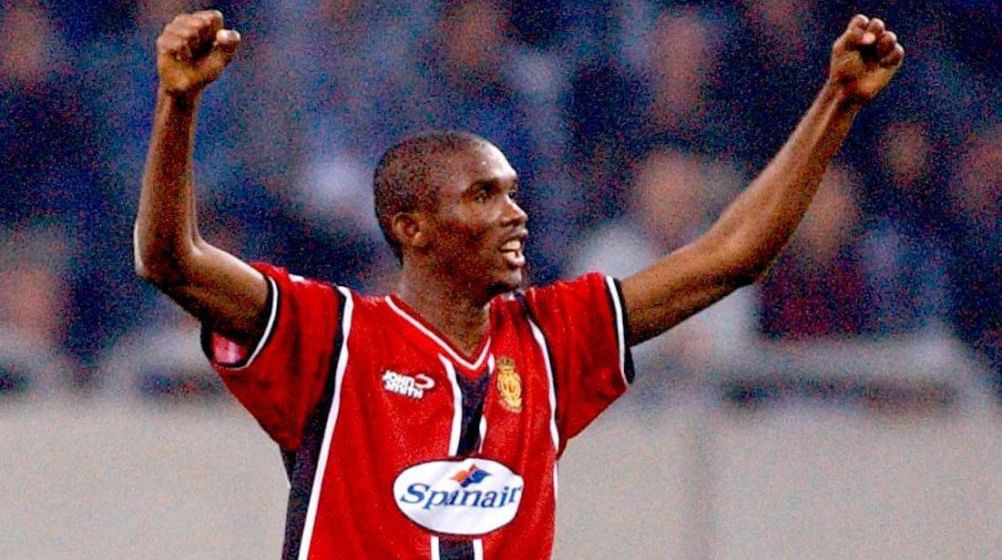 Before joining FC Barcelona in the summer of 2004, Samuel Eto'o spent five seasons at RCD Mallorca, playing 133 LaLiga Santander matches and scored a total of 54 goals. This figure makes him the top scorer in RCD Mallorca's history in this competition.
Real Betis
At Real Betis, the club's greatest ever goalscorer played 223 games at LaLiga Santander level and managed to score a total of 78 goals. Poli Rincón is that all-time top scorer for the Sevillian club, with the former player still linked to the world of football even today.
Real Madrid
Over the course of his nine seasons in LaLiga Santander. Cristiano Ronaldo scored 311 goals in 292 games for Real Madrid. This makes him the highest scorer in the club's history. And the player with the second-most goals in the history of the competition.
Real Sociedad
Jesús María Satrústegui is one of Real Sociedad's most iconic players. He played as a centre-forward for the team in the 1970s and 1980s and is the top scorer in the history of the club with 133 goals in LaLiga Santander from 297 games played with the Basque team.
Real Valladolid
The Croatian Alen Peternac joined Real Valladolid in the summer of 1995 and played a total of 153 games in this competition, scoring 55 goals. A tally which remains a club record in LaLiga Santander.
Sevilla FC
Juan Arza joined Sevilla FC at the age of 20 and played for the club during practically his entire career as a footballer. Doing so from 1941 until 1959 when he left for CA Almería ahead of his retirement. He was involved in a total of 347 games with the Sevillian club, which led him to score 181 goals.
UD Almería
At UD Almería, the top goalscorer from their LaLiga Santander adventures is Álvaro Negredo. The man from Vallecas netted 32 top-flight goals in 70 games for the Andalusian club. When he played at the Power Horse Stadium between 2007 and 2009.
Valencia CF
Edmundo Suárez de Trabanco, also known as 'Mundo', arrived at Valencia CF in 1939, staying there until 1950. He managed to score a total of 186 goals with Los Che in his 208 games at LaLiga Santander level, which gives him the title of all-time top scorer.
Villarreal CF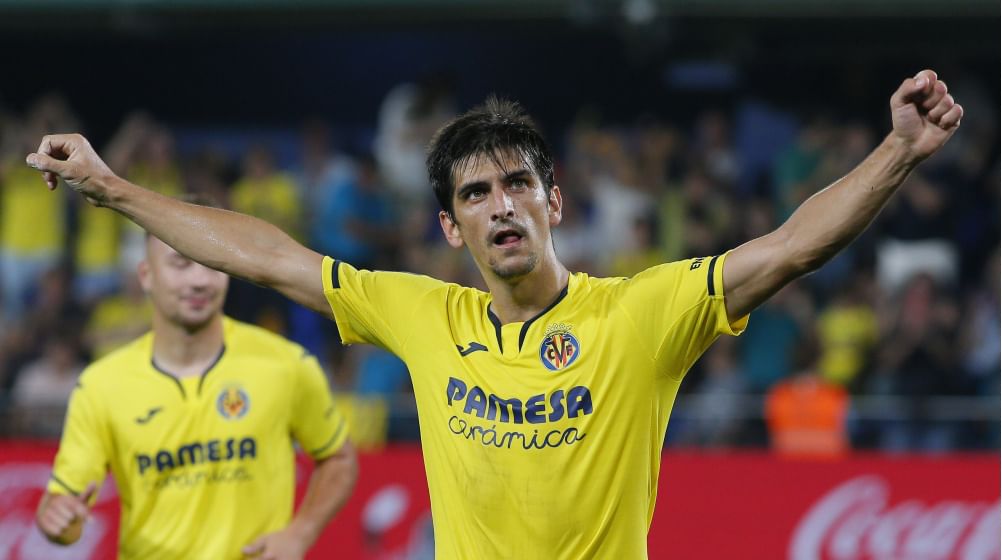 Gerard Moreno began his Villarreal CF story in 2010. Despite leaving for RCD Mallorca and RCD Espanyol for five years. The Catalan striker returned to El Submarino Amarillo in 2018 and he still plays for the club. He is the all-time top scorer with 65 goals scored in 146 games in LaLiga Santander.
For more updates, follow Khel Now on Facebook, Twitter, and Instagram and join our community on Telegram.