Paris Saint-Germain lifted the French league title for the 10th time.
Ligue 1 is one of the top five leagues in Europe. Over the years, the likes of David Beckham, Ronaldinho, Neymar Jr, and many more have joined the French league. However, the top flight is quite famous because of the presence of Paris Saint-Germain. The Parisians have won the title 10 times in their history.
Despite arguments over the difficulty and competitiveness of the league, it has produced many young talents as well. Ligue 1 is definitely a powerhouse for talented players.
Let's take a look at the top 10 goalscorers in Ligue 1 in the 21/22 season.
10. Dimitri Payet – 12 goals
Payet is one of the best players of today's generation. The attacking midfielder displayed his skills and extravagance in the Premier League with West Ham United.
Dimitri is a technically skilled midfielder who has already established himself in Ligue 1. He has played 235 games for Olympic Marseille in the league, with 131 goal contributions. Payet has scored 19 and 18 goals respectively for AS Saint- Etienne and LOSC Lille in the league as well. The Frenchman has also played for FC Nantes, where he failed to perform, scoring only five goals in 33 appearances.
Payet managed to score 12 goals in 31 appearances for Marseille which is one of his best seasons.
9. Neymar Jr – 13 goals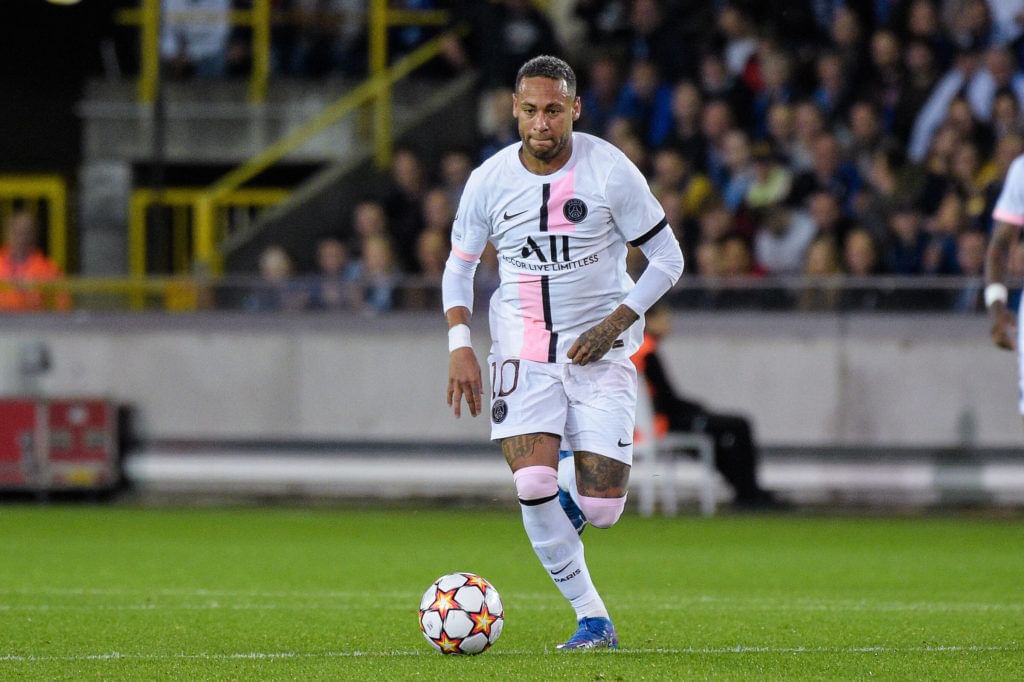 It is not surprising to see Neymar Jr on the list of top scorers. However, what's astounding is the Brazilian had quite a disappointing season for his standards. Neymar joined the Parisians from Barcelona for a world-record fee few years ago. Ever since then, he has garnered a total of 69 goals and 39 assists in just 92 Ligue 1 appearances.
The 2021-22 season was disappointing for the Parisians because of high expectations from the MNM (Messi-Neymar-Mbappe) trio. Both Neymar and Messi failed to score consistently for the majority of the season. However, Neymar still found his way to the top scorers' list, netting 13 goals in 22 appearances.
8. Mohamed Bayo – 14 goals
West Ham United were close to signing the Guinea international back in January. However, Clermont refused to sell Bayo because the club needed him to avoid relegation. The decision came to fruition when Mohamed Bayo helped Clermont to stay in the French top flight league. Bayo played a crucial role in Clermont's promotion to Ligue 1 for the first time in their history.
Mohamed Bayo has been linked with West Ham again and with Bordeaux as well. The 23-year-old scored 14 goals in 32 Ligue 1 appearances, with his side finishing 17th in the table.
7. Jonathan David – 15 goals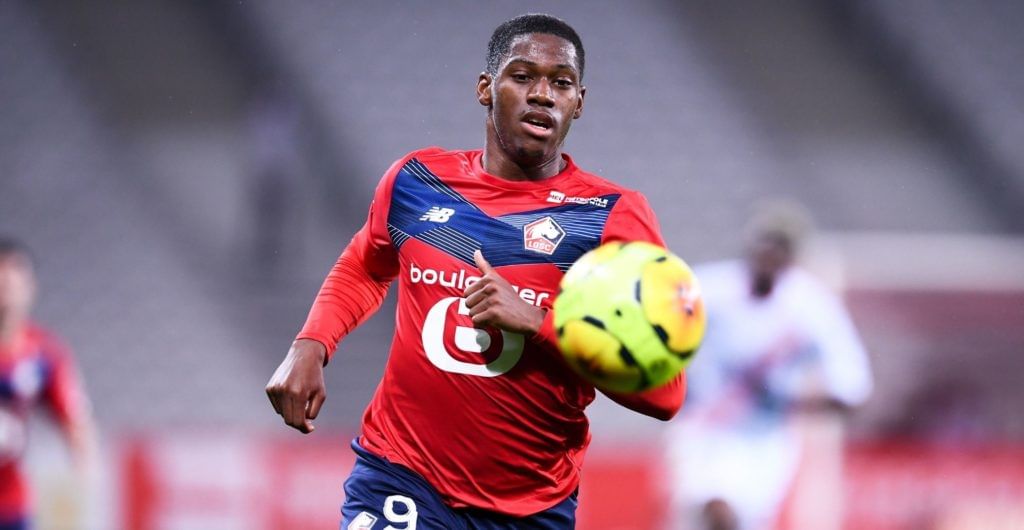 The Canadian centre-forward is on the radar of many big clubs. Jonathan has scored double figures in terms of goals in both of his seasons in Ligue 1.
Erik ten Hag, Manchester United's new manager, is looking to initiate a complete re-build at the club. It is reported that both Darwin Nunez and Jonathan David are on the manager's radar. David paid a tribute to Alexandre Lacazette and Pierre-Emerick Aubameyang after imitating their celebrations. Both Manchester United and Arsenal are quite possibly in the race for Jonathan David.
Jonathan had scored 13 goals in 37 appearances in his first season. The centre-forward then produced another consistent campaign, scoring 15 goals in 38 games.
6. Gaetan Laborde – 15 goals
Laborde has played French football throughout his career. The 28-year-old also played for the U-20 national team. Gaetan has played in Ligue 2 as well. He has scored 10 goals in 44 Ligue 2 appearances.
Gaetan is currently playing at Rennes in Ligue 1. He has previously played at Bordeaux and Montpellier as well. He made 43 appearances in the 2020-21 season, scoring 18 times. Gaetan scored 15 goals in 38 appearances in the 2021/22 season.
5. Andy Delort – 18 goals
Delort's name is a surprising one to see on this list. The Algerian had struggled at Wigan in the Championship. Many deemed him as a flop since he failed to score in 12 appearances in the Championship. Andy had to then rebuild his career with Tours, Caen and Mexican club Tigres UANL before finally joining Montpellier. Following his transfer to Montpellier, Delort helped Algeria win the AFCON (African Cup Of Nations).
The striker scored 18 goals in 35 Ligue 1 appearances. According to various reports, some Premier League clubs are interested in signing him.
4. Moussa Dembele – 21 goals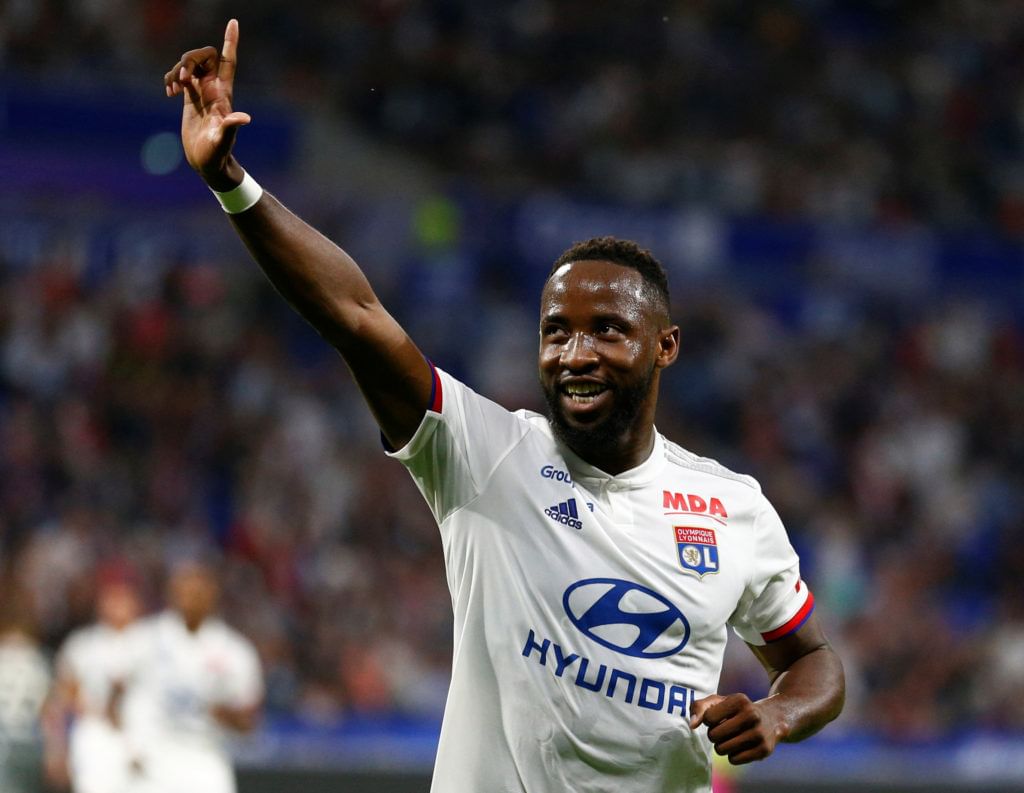 The Frenchman has lots of potential with almost every big club linked with him. Dembele signed for Olympique Lyonnais in 2018 on a five-year deal. The Ligue 1 club then loaned him out to Atletico Madrid on a six-month deal in 2021. Failing to impress Diego Simeone, Moussa returned to Lyon.
Before joining Atletico Madrid on loan, Dembele had spectacular individual seasons in Ligue 1. He scored 15 goals in 33 appearances in the 2018/19 season and scored 16 in 27 goals the next campaign. Moussa Dembele scored 21 goals in 30 appearances in the 21/22 season. Moussa is just 25-years-old and many clubs are still interested in him.
3. Martin Terrier – 21 goals
Terrier has spent much of his time playing in the French top flight. He has amassed 162 appearances, scoring 44 goals and providing 17 assists. the French international made a name for himself this season. Martin scored 21 goals in 37 appearances in the 2021/22 season for Rennes.
2. Wissam Ben Yedder – 25 goals
Ben Yedder is an absolute pleasure to watch. He is one of the most technically skilled players of our generation. Talking about his football career, he has done well, statistically. The striker has scored 38 goals and has 17 assists in 90 appearances for his ex-club Sevilla.
Wissam then returned to Ligue 1 where he already had a great record. Overall, he has scored a staggering 126 goals and has 40 assists in 256 appearances. Ben Yedder scored 25 goals in 37 appearances in the 2021/22 season.
1. Kylian Mbappe – 28 goals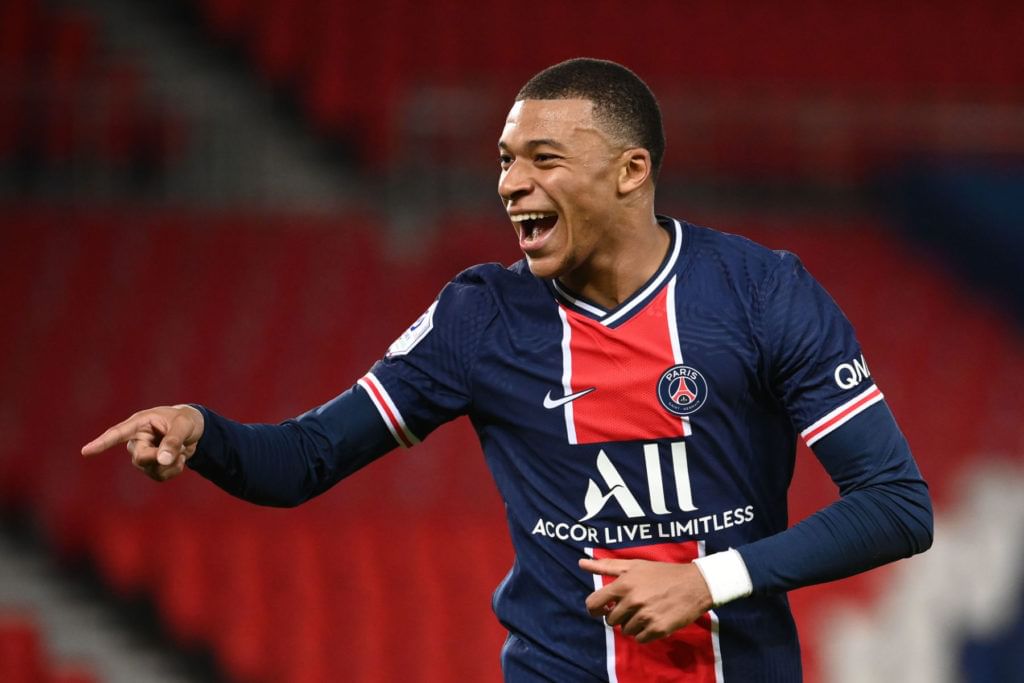 It is not surprising to see Kylian Mbappe at the top of this list. He bagged the top scorer of the season and the top assist-provider of the season awards along with the league title with PSG. Despite Messi and Neymar being terribly out of form, Mbappe played consistently well both in Ligue 1 and the Champions League. The Frenchman bagged his fourth Ligue 1 Golden Boot this season, after scoring 28 goals in 38 appearances.
Overall, he has scored a staggering 135 goals in just 183 games. He first broke through onto the scene with AS Monaco back in the 2016/17 season. Mbappe celebrated his contract renewal with PSG by scoring a hat-trick against Metz on the final day of the 2021/22 campaign.
For more football updates, follow Khel Now on Twitter, and Instagram and join our community on Telegram.