The Argentine has been heavily reported to take up the vacant managerial position at Manchester United.
Mauricio Pochettino has established himself as one of the best managers in Europe. The Argentine's work with Tottenham Hotspur and currently with Paris Saint-Germain is a testament to this fact.
Despite his efforts, a caveat though remains his lack of success in terms of winning trophies. It has been a cause of concern for him at Paris Saint-Germain, who have sky-high ambitions. People often question his ability to manage this current PSG side. Although the team contains arguably the strongest squad in Europe, it doesn't come without its fair share of egos within the dressing room.
Therefore, Pochettino's stay on the PSG manager's job has been under contention time and again. Recently, multiple reports have suggested that the tactician could be open to a move to the Premier League. While the developments have come as a surprise to many, there are reasons that could make sense for Pochettino to return to the English top flight.
Premier League experience
As mentioned before, Mauricio Pochettino made his name in the Premier League. The former Espanyol manager had stints with Southampton and then Tottenham Hotspur.
Pochettino led Southampton to an eighth-placed finish in his only season before taking over at Tottenham. Pochettino led the North London club to four consecutive top four finishes. Before his arrival, Spurs had finished in the top four in only two out of the previous 22 seasons. He also led them to the Carabao Cup final in 2014-15 and their first-ever Champions League final in 2018-19.
Therefore, Pochettino's work at Spurs is an ample declaration of his qualities managing in England. His efforts turned Tottenham into a more competitive side and despite managing in arguably the toughest league in the world, Pochettino led them to a third and second-placed finish. He also unearthed a generation of great young players in Harry Kane, Dele Alli, Eric Dier and so on at Tottenham.
Therefore, if he does join Manchester United, he could definitely improve the young players. His tactics, playing style and experience in the Premier League make it conducive for him to return to the English top flight.
Managing big players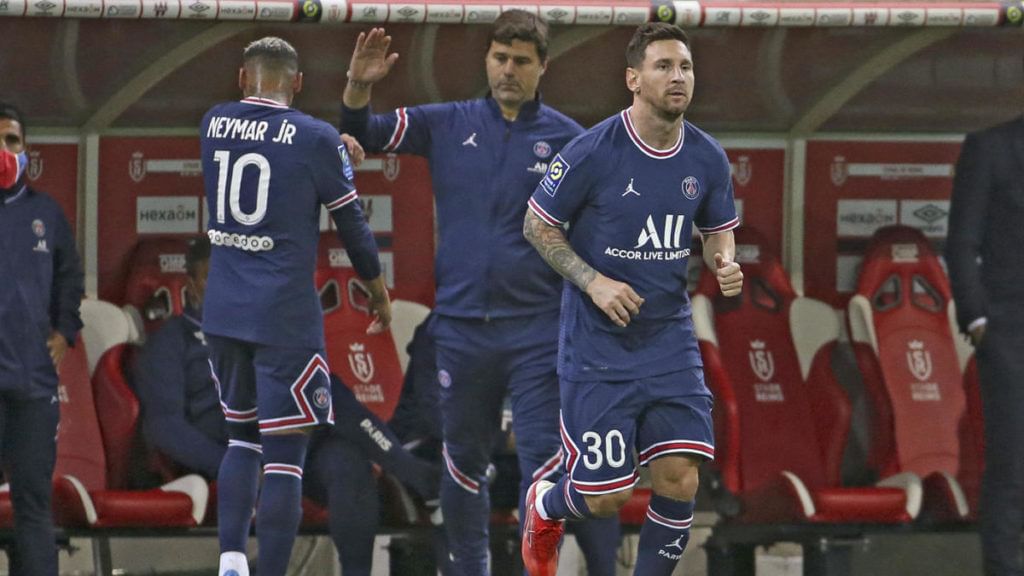 Mauricio Pochettino faces the tough task of handling some of the biggest players in the game at PSG. But, the Argentine has managed it rather admirably. He has shown that despite the players around him, the buck stops at him to make the final decisions.
He has run into trouble for that a few times as well, including a quarrel with Lionel Messi. But, it shows that Pochettino doesn't fear to make changes if they are merited. He characterized this approach with Tottenham, which helped him create a strong team with match-winners. His cohesive approach to team-building and gameplay ensures that all the players are motivated and on their feet. This helped achieve some great results with Spurs.
Therefore, Pochettino definitely has the capability to turn Manchester United into a more cohesive unit. But, it will certainly not come without its challenges. He will have a lot of big and volatile players to deal with here as well, including Cristiano Ronaldo, Bruno Fernandes and Paul Pogba.
Success against top six
An important part of any Premier League manager's job is competing against the top six. Getting points from the top six clubs (Liverpool, Manchester City and United, Arsenal, Tottenham and Chelsea) is a huge accomplishment for any manager.
Pochettino's league record stands at a modest 60 points from 52 games against the big six. But, a thing to note is that he managed teams like Southampton and a young Tottenham Hotspur side, who weren't expected to be very challenging. He also has a credible record against other big clubs like Leicester City (1.71 points per game) and Everton (1.93). Therefore, at a bigger and better club with experienced players, Mauricio Pochettino can improve his tally against the big teams in the Premier League.
Promoting youth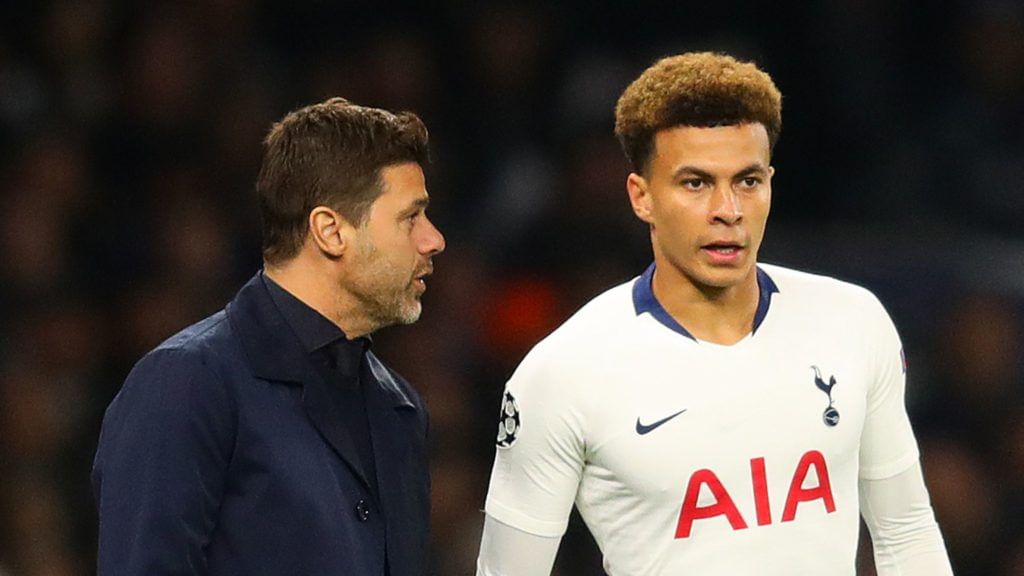 Mauricio Pochettino is a great promoter of youth in his teams. It was he who introduced the talents of Harry Kane, Dele Alli and others to the league. His sprightly young Tottenham side took everyone by surprise.
He also brought in promising players like Son Heung-min and Ryan Sessegnon. Therefore, his work with giving game-time to young players and improving them is renowned in the Premier League.
Hence, Pochettino could be a welcome addition to a club like Manchester United, who also focus on promoting young players. It could also add a good mix of youth and experience within the squad.
What Pochettino will bring back to Premier League
The Argentine will bring more experience and calibre to the league. His win rate of 56.14% currently ranks him only behind Jurgen Klopp, Thomas Tuchel and Pep Guardiola, despite coaching two comparatively smaller teams.
Therefore, his experience, work-ethic, maturity as well as calm and composed nature will be a welcome addition to any Premier League club. He has all the credentials to achieve great success with a bigger and better team. But, he will need to fulfill huge expectations and win trophies this time around.
For more updates, follow Khel Now on Twitter, Instagram and Facebook.