The London-giants have visibly improved under the 42-year-old tactician in the first season of his charge.
Chelsea were headed for a change in direction by appointing Frank Lampard as their manager ahead of the 2019-20 season, breaking the change of diverse foreign managers with their unique tactics. After an impressive stint with Derby County, a confident, adept Frank Lampard arrived at Chelsea with a clear understanding about what was it to be done with the Blues.
The first change he made after arriving is doing something not many else had before him – giving opportunities to the Blues' youth academy stars. He also opted for a vibrant, fast-paced attacking style revolving around a young side. But with inexperience, also comes inconsistency.
During his first season in charge, Chelsea have had a topsy-turvy ride in all competitions. They've had phases of dominance, playing the exciting attacking football, all while reflecting the values Lampard believes in. Then again, they've also been humbled by similar 'big' teams consistently, mostly due to their dysfunction at defence and goalkeeping problem.
Even in attack, the Blues have lacked the cutting edge on a few occasions, giving the oppositions enough incentive to cut through them. In reality, Frank Lampard inherited a Chelsea squad comprising of either bubbling young talent of experienced personal who were mostly past their best. After Eden Hazard's teary departure, Chelsea have lacked a player at his very prime to deliver them points on a consistent basis.
Of course it's been made clear in recent weeks that Christian Pulisic is perfectly suited to be the Belgian winger's successor and Chelsea's attacking signings have been exciting as well. Hakim Ziyech will bring the perfect blend of creativity and flair, while Timo Werner is the relentless goal-machine they've been lacking since Diego Costa left. Kai Havertz is also been heavily linked with the club, another positive sign.
With the added quality and Pulisic well adapted to the Premier League, Chelsea and Frank Lampard should fight for more than just a top-four finish next season. But when weighing quality against the likes of reigning champions Liverpool and Manchester City, they fall short by quite a distance. It isn't the sheer talent which keeps the top-two at a higher place than them, but the mentality as well as consistency.
Unlike the others, the Blues lack some creative bite in midfield as well as that assuring presence to protect their backline. Jorginho is neither an impenetrable defensive player nor inch-perfect with his creativity. Without Maurizio Sarri at his side, the Italian looks at cross-roads. N'Golo Kante is the engine any side would crave for, but his attacking ability remains questioned. While Ziyech will add that extra spark in their attack next season, the Blues still probably need a top-quality #6 to make that transition from defence to attack easier.
Ruben Loftus-Cheek and Mateo Kovacic are both blessed with dynamic talent, but tend to be too one-dimensional on occasions. Mason Mount still has a long way to go in making the impact Lampard did as a player, while Ross Barkley can be frustrating. To complete at the very top, the Blues need more spark in their midfield to open up their utmost potential.
However, the matter of grave concern which must be resolved immediately is their defensive fortitude. Chelsea have conceded 56 goals in the Premier League under Frank Lampard this season and that's due to their inexperienced backline as well as goalkeeping issues. Antonio Rudiger's been unable to act like commander he was trusted as by Lampard, while Kurt Zouma and Andreas Christensen have struggled without a proper leader to guide them.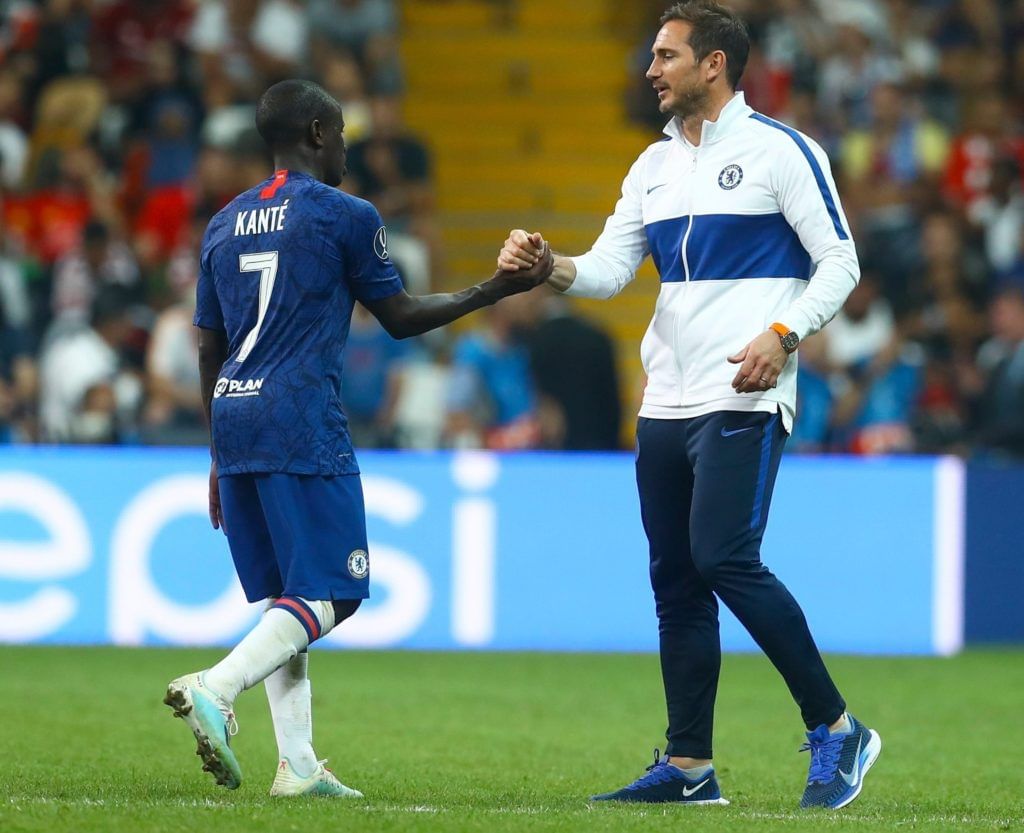 The Blues need the same thing Liverpool did when they signed Virgil van Dijk in 2017. A no-nonsense defensive general who will push his teammates to work harder. Kalidou Koulibaly is available, be it for a high price. However, he's someone they can take a risk on. The Senegalese is dominant, confident and a leader in defence. With his unbreakable structure, he'll give a more reassuring look to their defence.
Chelsea also need a left-back with their current ones being defensively too weak. Ben Chilwell is a ready-made option with plenty of Premier League experience and expertise on both ends of the pitch to be an ideal fit for Lampard's side. But to stop the overflow of goals, Chelsea need a top-quality goalkeeper. Kepa Arrizabalaga had a season to forget in the 2019-20 campaign and is just too error-prone, which keeps dragging back Lampard's side.
Whoever they go for, Chelsea need the second-coming of Petr Cech (now at an upper-management level at the club) to challenge for the Premier League again. Unless Frank Lampard can solve the knack of Chelsea for conceding goals, he cannot make the Blues challenge for the league title.
Like Jurgen Klopp, Lampard also needs time to build a championship-worthy squad. There are many average players who are part of the Chelsea squad and Frank Lampard needs enough backing to replace them with top-quality stars. But once his youngsters gain experience, the top stars start nearing their peak, their (presumably) new-look defence gets settled and Lampard keeps learning from past mistakes, the Blues could challenge the top-hierarchy and possibly win the title three or four seasons down the line.
For more updates, follow Khel Now on Twitter and join our community on Telegram.