In the quest to Olympic glory, these youngsters rose to the occasion for their national sides.
Football at the Olympics has lately been a platform to spot upcoming young talents from various nations. As a predominantly U-23 tournament, the Olympics puts a lot of talented, yet not recognized talents on show.
The Tokyo Olympics have been no exception. Sides that have managed to qualify to the semis have seen young players step up to the occasion and grab wins for them. Khel Now brings you the top 10 youngsters at Tokyo Olympics, who have been standout performers.
10. Nando Pijnaker (New Zealand)
Although New Zealand's run came to an end in the quarterfinals, there were plenty of optimistic sides to look at. One of those was New Zealand's stable performance at the back with 22-year-old Nando Pijnaker putting on impressive displays one after another.
In the Tokyo Olympics 2020 group stages, Pijnaker was instrumental in the two clean-sheets as well as impressing with his composure against Japan. The left-sided centre-back played all three group stage matches. Averaging 2.3 tackles per 90 and an impressive five clearances per game, the Rio Ave defender definitely stood as a pillar in the All Blacks' journey.
9. Facundo Medina (Argentina)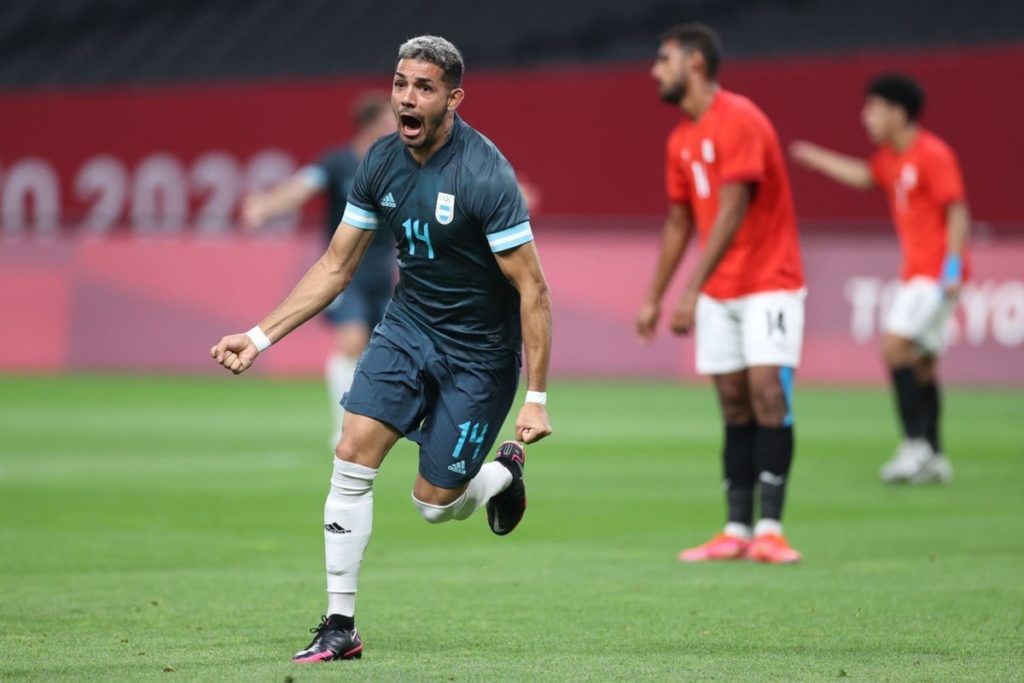 A group stage exit marked Argentina's underwhelming Tokyo Olympics campaign. In a side that performed significantly below their potential, Facundo Medina's individual performances were impressive to watch out. The RC Lens centre-back scored a goal in Argentina's only win of the Tokyo Olympics campaign against Egypt.
In addition, the 22-year-old was a standout amongst his teammates due to his relatively better defensive performances in comparison to the other defenders. Nehuén Pérez, the Argentinian captain, looked to rely on his partner to defend and on several occasions, it was Medina who did the job for the Albiceleste. Medina showed tremendous potential and it might not be long before a major European side comes looking for him.
8. Lee Dong-gyeong (South Korea)
Despite crashing out to Mexico in the quarterfinals, the South Korean side displayed courageous attacking performances. The nine-goal thriller against Mexico saw attacking midfielder Lee Dong-gyeong score two goals, which once took the Koreans a goal away from equalizing. Prior to this, Lee was a creative force in Korea's setup, creating three big chances in big appearances at the Tokyo Olympics.
The Ulsan Hyundai attacker was also vital due to his burst in acceleration and provided much-needed verticality in attack. Despite not having a prolific superstar in the starting lineup, Lee shouldered the burden.
7. Pedri (Spain)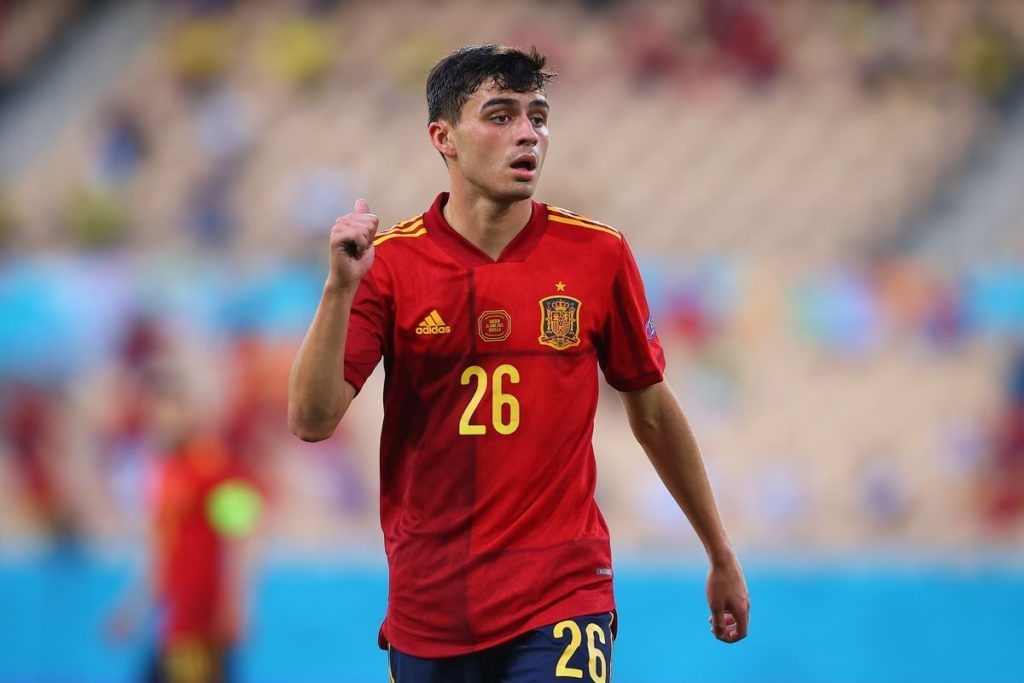 Pedri, after a scintillating European Championships, has continued his impressive run in Japan too. The 18-year-old has started all of Spain's matches so far and has looked to be as effective as ever. Operating from the left side of the midfield, his ability to carry and maintain possession has come in handy for Spain.
While La Roja haven't been really good at scoring in this tournament, their ability to keep possession and dominate the opposition has looked obvious. The Barcelona wonder kid, in this aspect, stands out and is one of the key players of the team. If Spain are to continue their gold medal quest, Pedri will prove to be the crucial link in their setup.
6. Akram Tawfik (Egypt)
Egypt's Tokyo Olympics run saw them qualify ahead of Argentina on the back of their rigid defending. Akram Tawfik was one of the crucial pieces of the Egyptian defence that limited Spain to a 0-0 draw in the tournament opener. The defensive midfielder averaged a whopping 4.3 tackles per 90, proving to be vital against the opponents' attempts to progress through the middle.
Although much credit has been given to Egyptian captain Ahmed Hegazy for the solid defensive performances, the Al Ahly midfielder was equally as important. In addition, the 23-year-old was consistent against big sides like Argentina and Brazil, guiding Egypt to respectable results.
5. Lee Kang-in (South Korea)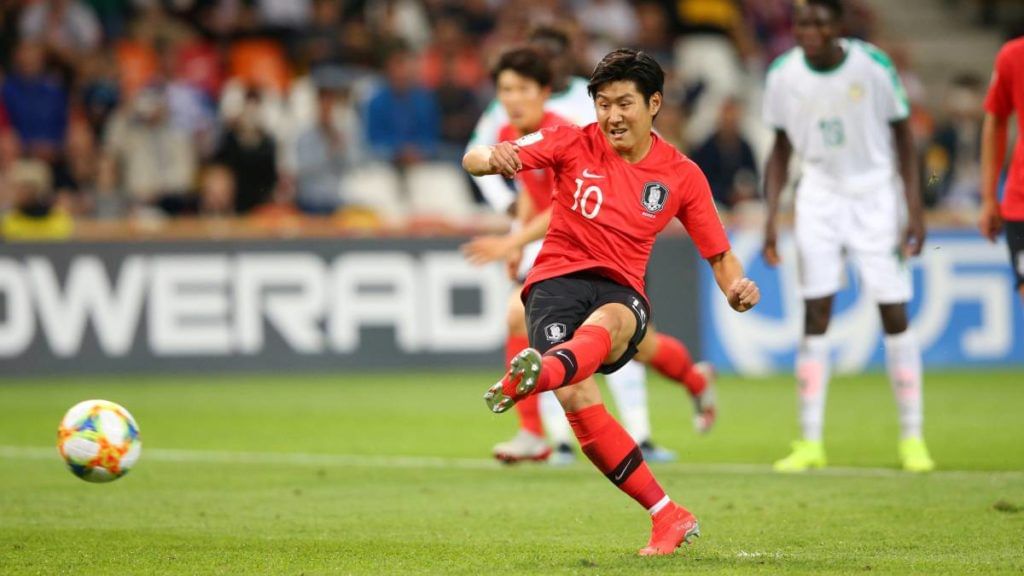 Lee Kang-in's role in the South Korean lineup was obvious and defined. The Valencia attacker thrives as a substitute and scored all his three goals after coming on from the bench. The 20-year-old attacking midfielder started just one of four matches and utilized his pace against tired opposition legs.
A pacey and clinical forward by nature, Lee scored against both Honduras and Romania, helping South Korea to qualify for the quarterfinals. It was because of his incisiveness that the Korean attack looked lively in the second half during the group stages.
4. Dani Olmo (Spain)
Dani Olmo, like Pedri, was one of the better-performing youngsters at the Euros. Despite having no luck in front of goal at the European Championships, Olmo finally scored one against the Ivory Coast and has been one of Spain's main attacking threats in this tournament.
The 23-year-old RB Leipzig star has been a constant threat from the right, effectively complimenting Pedri's abilities. In addition, his tendency to make runs and release balls inside the box has handed him an assist so far.
3. Bruno Guimaraes (Brazil)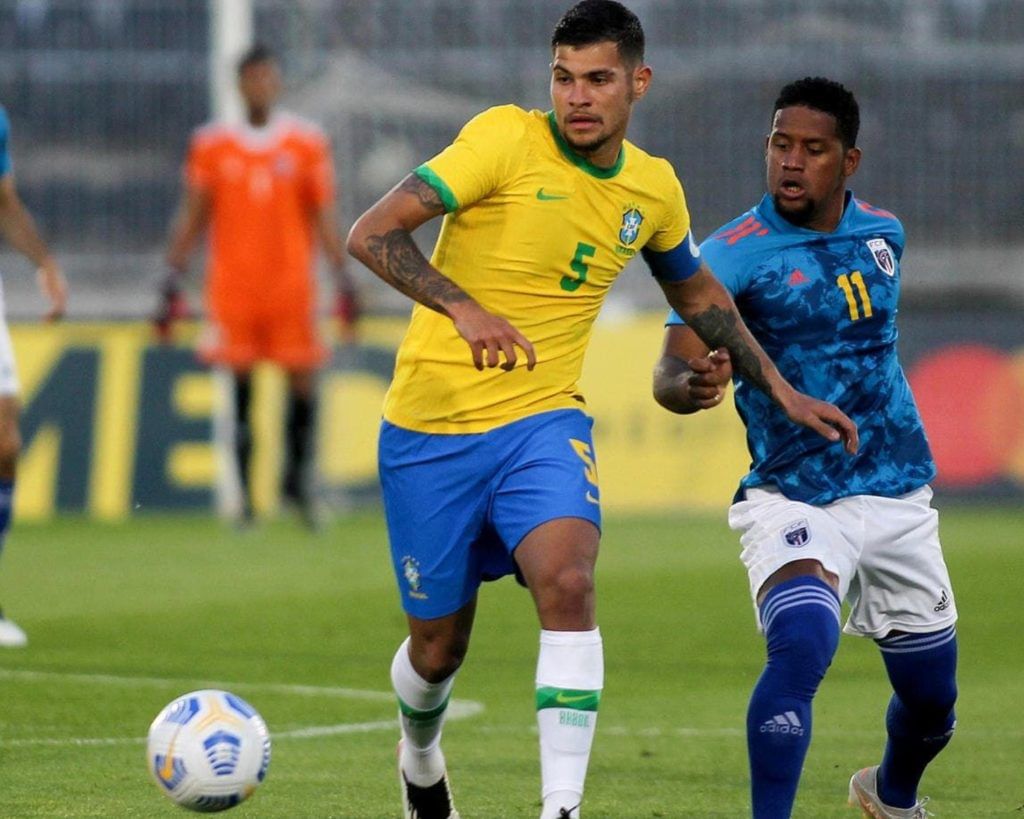 Bruno Guimaraes has been Brazil's core midfielder in Tokyo and expectedly so. The Olympique Lyonnais youngster has assisted twice in four matches for the Selecao so far in the competition.
However, it is Guimaraes' ability to retain possession that has been crucial for his side. Boasting an astounding pass accuracy of 92%, the 23-year-old has looked to be a strong figure in linking defence with attack. In addition, the midfielder has created three big chances so far and will be a key player to look out for the rest of Brazil's Tokyo Olympics journey.
2. Alexis Vega (Mexico)
After starting the tournament in the best way possible with a victory against France, the Mexican side has looked unstoppable. Alexis Vega has been the driving force of the unstoppable Mexican attack, registering two goals and an assist so far.
The CD Guadalajara winger scored two against France in the tournament opener and has been a crucial figure on the left-wing for Mexico. With his inside runs and cut-ins, Vega has been a constant threat, even when he's not on the scoresheet.
1. Takefusa Kubo (Japan)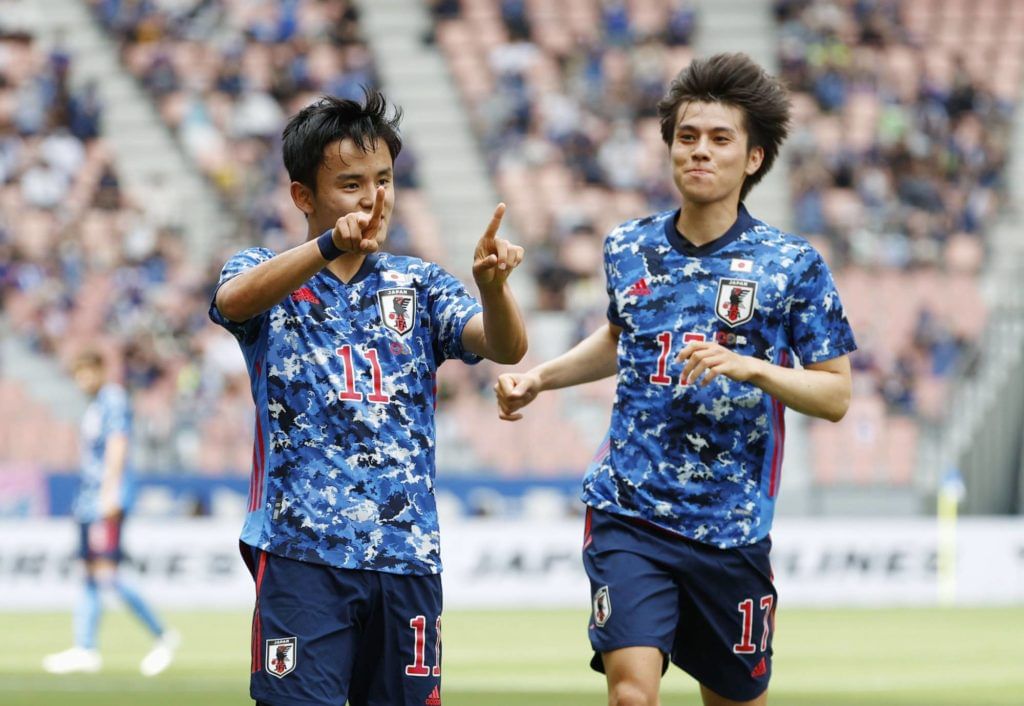 Real Madrid's Takefusa Kubo, as per expectations, has been Japan's crown jewel at the Tokyo Olympics. The 20-year-old scored in all of Japan's three group games, guiding them comfortably to the quarterfinals.
It was Kubo's solitary goal that saw the hosts win their opening fixture. Despite not getting on the scoresheet against New Zealand, his fluid movement and consistency in the final third were seemingly difficult for the opposition to deal with. Kubo will be a key figure if Japan are to keep the gold medal at home.
For more updates, follow Khel Now on Twitter, Instagram and Facebook.