The 18/Times of India/DNA/Bleacher Report
Most of these players chose to spent the twilight of their playing career in the USA.
Major League Soccer (MLS) is gaining popularity over the years not just in the USA, but worldwide. On several occasions, the clubs in the league attract high-profile players from Europe to attract more eyes and add more quality. As for the players, the lucrative contract which is on offer is a practical and a forward step in their career.
Recently, in a shocking move, Lorenzo Insigne became the latest player to join MLS side Toronto FC from Napoli.
Here are the top 10 footballers who joined the MLS from a top tier European league:
10. Kaka (Orlando City)
Kaka was a Ballon d'Or winner before Cristiano Ronaldo and Lionel Messi monopolized the award. The Brazilian signed for Orlando City in 2014 from AC Milan in Serie A. The 2002 FIFA World Cup winner scored 24 goals and made 19 assists in 79 MLS fixtures. He retired in 2017 with Orlando City being his last club.
9. Gonzalo Higuain (Inter Miami)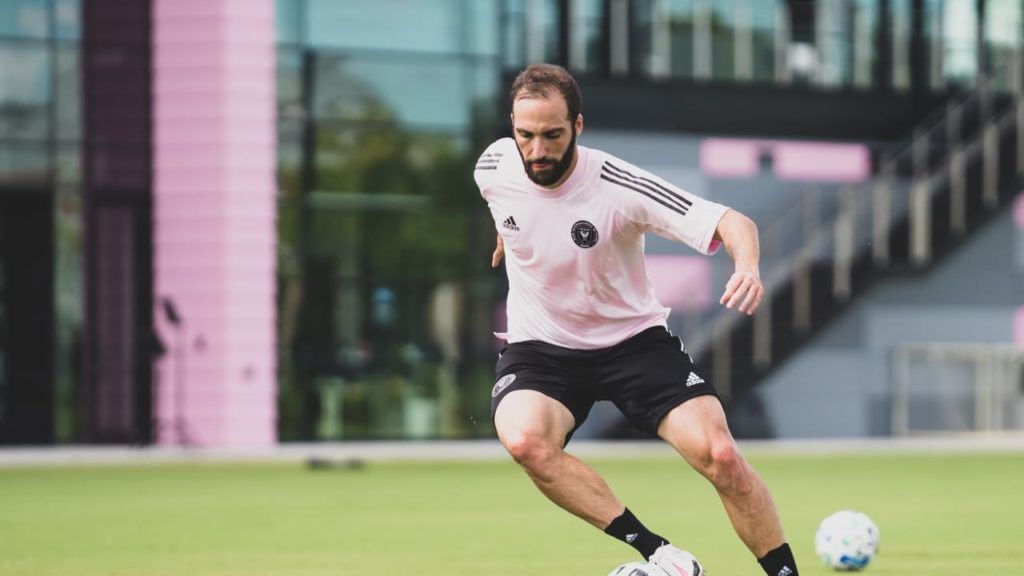 Gonzalo Higuain joined David Beckham's Inter Miami in September 2020 and is one of the club's high-profile players. The striker has played for teams like Real Madrid, Juventus, Chelsea and Napoli. Higuain's scored 13 goals with eight assists in 39 matches and is a very popular figure at the MLS.
8. Bastian Schweinsteiger (Chicago Fire)
One of Germany's finest central midfielders, Bastian Schweinsteiger signed for Chicago Fire in 2017 from Manchester United in the Premier League. The former Bayern Munich star and club legend had won a FIFA World Cup, a UEFA Champions League title, a UEFA Europa League title, eight Bundesliga titles, and many more trophies before coming to the MLS. He retired in 2020 as well with Chicago Fire being his final club.
7. David Villa (New York City)
One of Spain's all-time greatest strikers, David Villa, joined the MLS in 2014 by signing for New York City. He joined from Atletico Madrid in La Liga but his most notable time was at FC Barcelona where he won eight trophies. Villa scored 77 goals in 121 appearances in the MLS. The FIFA World Cup, UEFA Euro, UEFA Champions League winner also won the MLS MVP award in the 2015-16 season.
6. Frank Lampard (New York City)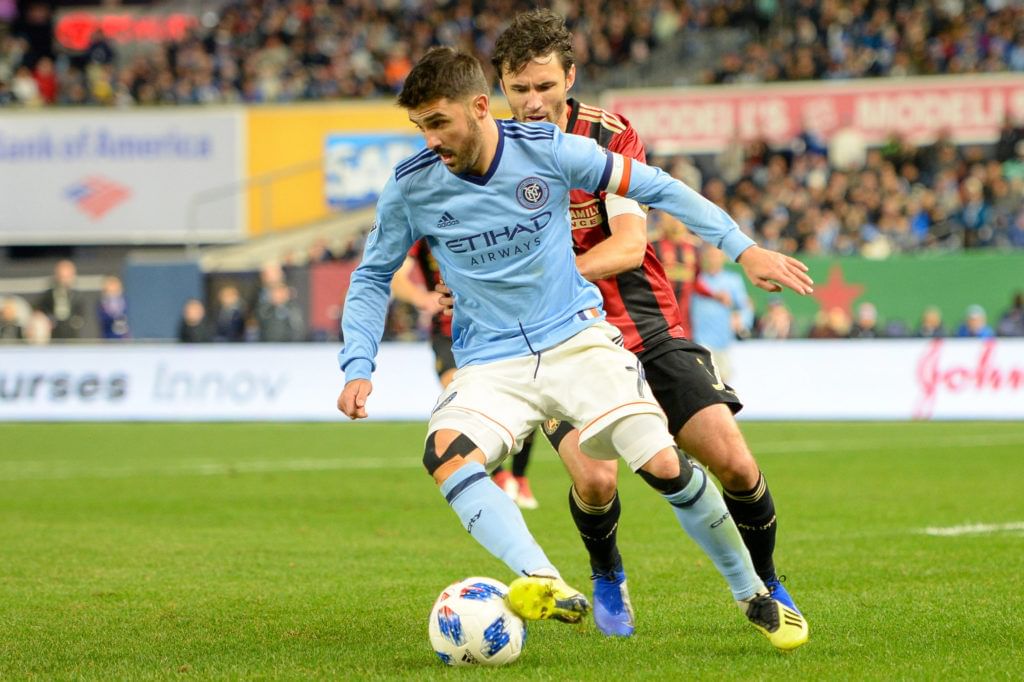 Frank Lampard is regarded as one of the best midfielders in English football. He joined the MLS by signing for New York City in 2014 and also briefly played for Manchester City in between on loan. The former Chelsea club legend came to the United States after winning three Premier League titles and a UEFA Champions League trophy among others. He scored 15 goals and provided four assists in 29 MLS appearances.
5. Thierry Henry (New York Red Bulls)
France's legendary striker Thierry Henry joined the MLS in 2010 by signing for New York Red Bulls from FC Barcelona. Interestingly, he came back to Arsenal in 2012 for a brief loan period. Henry is regarded as a club legend at Arsenal where he won two Premier League titles. The FIFA World Cup and UEFA Euro winner scored 51 goals in 122 matches in the MLS.
4. Lorenzo Insigne (Toronto FC)
The latest in this list to join the MLS from an elite European league is Lorenzo Insigne. He has recently signed a pre-contract agreement to join Toronto FC, after his current deal expires with Napoli at the end of the season. At just 30-year-old, this move comes as a surprise to many.
Insigne has played more than 300 games for Napoli and is one of their primary attacking options. He also was a key component in Italy's win at the Euro 2020.
3. David Beckham (LA Galaxy)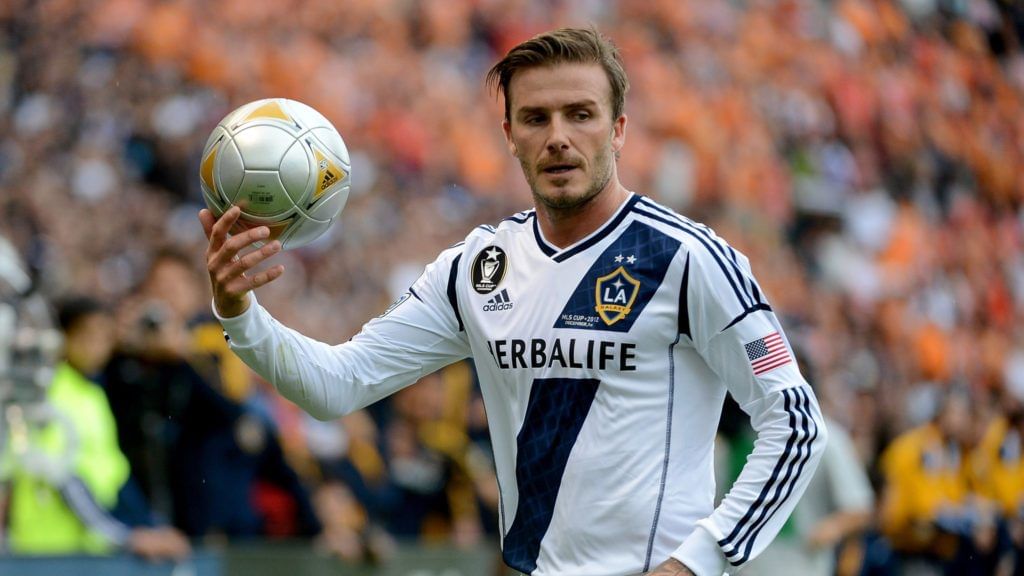 David Beckham is perhaps one of the most significant signings in the history of Major League Soccer. The competition gained huge followership after he joined Los Angeles Galaxy in 2007 from Real Madrid. Beckham is one of the few players to return to Europe after leaving for the MLS as he joined AC Milan and Paris Saint-Germain afterwards as well. He scored 18 goals and made 32 assists in 98 appearances in the MLS. Beckham also won the MLS Cup twice and now owns MLS club Inter Miami.
2. Wayne Rooney (DC United)
England and Manchester United's all-time highest goalscorer, Wayne Rooney joined the MLS in 2018 by signing for DC United. The legendary striker won a UEFA Champions League, UEFA Europa League, five Premier League titles and much more silverware in his illustrious career before coming to the MLS. He scored 23 goals and provided 13 assists in merely 48 appearances for DC United.
1. Zlatan Ibrahimovic (LA Galaxy)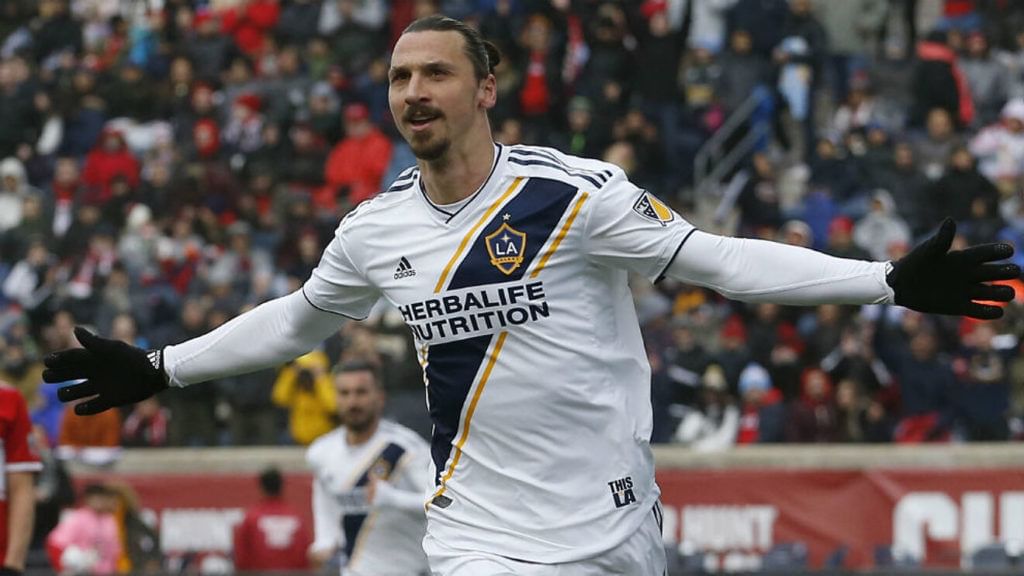 Zlatan Ibrahimovic is also one of the most popular footballers to join the MLS from an European league. The Swedish international signed for LA Galaxy from Manchester United in 2018. The 40-year-old is still playing for AC Milan, being one of the few to return to Europe from the MLS.
Winner of multiple league titles in several major European leagues, Ibrahimovic scored 53 goals and provided 15 assists in only 58 matches. This is perhaps the best performance by an European in the MLS.
For more updates, follow Khel Now on Twitter, Instagram and Facebook.