Andres Iniesta/ Depor/ Interia Sport
Fans across the globe were caught by surprise after these players chose to shift bases across continents.
Qatar Stars League outfit Al-Rayyan SC made headlines after securing the signature of James Rodriguez. The football world was sent into shock upon hearing that the Columbian playmaker decided to leave Europe to join an Asian club. Make no mistake, Al-Rayyan SC holds immense pedigree, but it is uncommon for players to make such a move. Migrating from a top European league to play in Asia is not unheard of, but still remains strange for top-level footballers.
Rodriguez's move from Premier League side Everton to Al-Rayyan SC is a rare one but similar moves have taken place before. In the 2021 summer transfer window itself, Toby Alderwiereld also joined QSL side Al-Duhail SC from Tottenham Hotspur. A few years ago, the Chinese Super League became insanely popular for attracting top talents from across the globe.
There are many factors which plays a part behind such moves, money being one of the major ones. Let's take a look at the top 10 footballers who left elite European leagues to play in Asia and shocked the world.
10. Ezequiel Lavezzi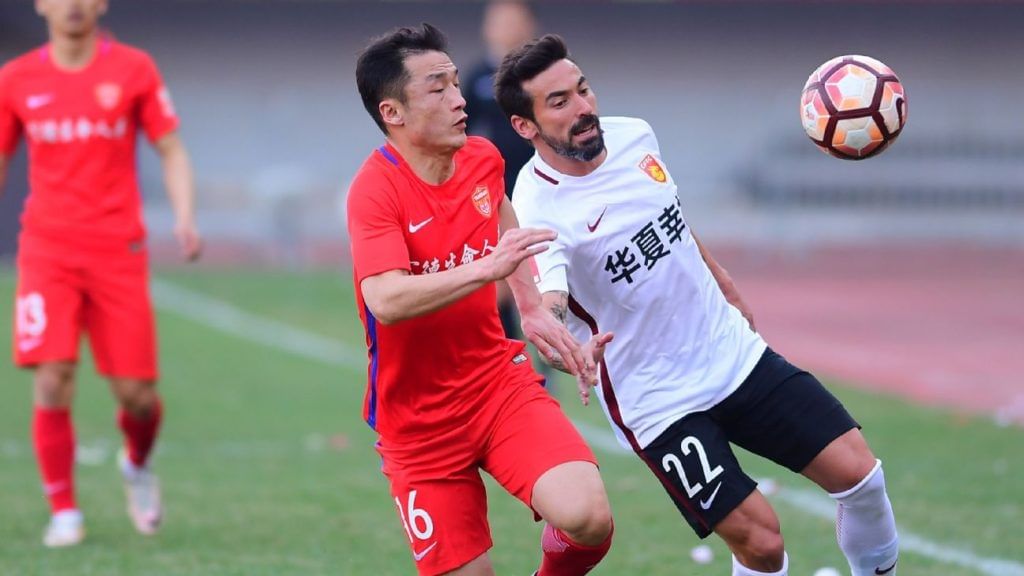 The Argentine was playing for Paris Saint-Germain before joining Hebei FC in 2016. He was one of the many stars who joined the Chinese Super League, signing lucrative contracts. The Argentine was the highest-paid player in the world at one time ahead of the likes of Carlos Tevez who was also playing in China.
He was reportedly earning close to £798,000 a week at Hebei FC. Lavezzi retired from professional football in January 2020.
9. Toby Alderweireld
As mentioned before, Toby Alderweireld left Tottenham Hotspur FC to join Al-Duhail SC in Qatar in the summer of 2021. The Belgian center-back did not see his future with the Premier League outfit and joined the QSL outfit instead for £13m.
He still had two years left on his contract at the London-based club but new manager Nuno Espirito Santo chose to revamp his defence and sell Alderweireld to Al-Duhail. The center-back is contracted until 2024 with the Qatari outfit.
8. Hulk
The Brazilian made a name for himself by playing in Japan for many years. Hulk dominated Asian football with his unmatched physique and explosive strength. FC Porto was his first European assignment after the club acquired his services in 2008 for €19m. He later moved to Russian outfit Zenit St. Petersburg in a €40m move.
Hulk started to gain attention of various clubs from the top-five European leagues but chose to move to China. Shanghai SIPG signed Hulk in 2016 for a fee in the region of €55.80m. Hulk has signed for Atletico Mineiro on a free transfer in 2021.
7. Paulinho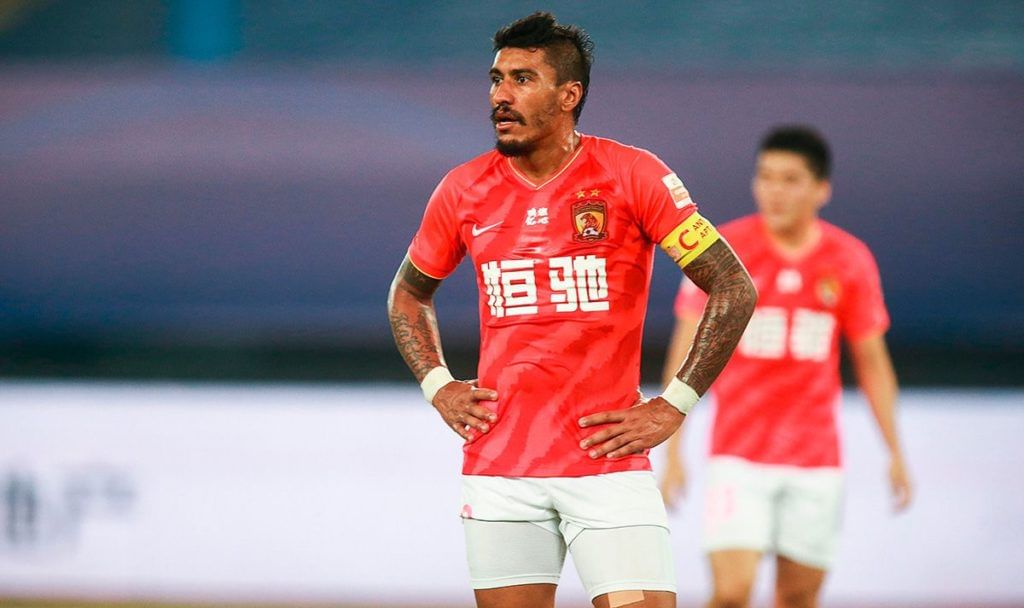 Another Brazlian on the list, Paulinho is one of the many top South American players who chose to play in Asia despite being in the peak of their career. The midfielder was at Tottenham Hotspur before he signed for Guangzhou Evergrande in 2015. The Chinese Super League outfit recruited him after paying €14m to Spurs.
Interestingly, Paulinho joined FC Barcelona in 2017 (for €40m) before returning to Evergrande on loan in 2018. The Chinese outfit signed him permanently again by paying the La Liga giants a sum of €42.00m in January 2019. He then moved to Saudi club Al-Ahli before retiring in 2021 as a professional player. A roller coaster ride to say the least.
6. Oscar
The midfielder burst onto the European stage after signing for Chelsea in 2012 for a fee in the region of €32m. However, he sent the Blues fans into shock by agreeing to join CSL side Shanghai SIPG in 2017. The two-time Premier League winner joined the Chinese outfit for a €60m fee in the January transfer window.
The Brazilian signed a new five-year contract with Shanghai Port (as it is known as today) keeping him at the club until 2024. Oscar has played 159 games for the outfit, scoring 48 goals and providing 86 assists.
5. James Rodriguez
The Colombian is the latest player in this list to leave Europe and join an Asian club. Al-Rayyan SC reportedly paid Everton €8m to secure his services. The attacking midfielder had a torrid time under Zinedine Zidane at Real Madrid. He joined FC Bayern Munich on a two-year loan in 2017 to salvage his career.
With no future in Madrid, Rodriguez joined Everton on a free transfer, reuniting with former manager Carlo Ancelotti. However, after Ancelotti's appointment at Real Madrid, Rodriguez did not wish to play for the Merseyside club anymore. In order to limit their damages, the Toffees decided to cash in on the rebel and sell him to Al-Rayyan SC.
4. Fabio Cannavaro
The Italian defender shocked the fans after deciding to join Al-Ahli in UAE. The 2006 FIFA World Cup winner agreed to join the Asian club after the conclusion of 2010 World Cup. The center-back was crucial in helping Italy lift the World Cup in 2006.
He rejoined Juventus in 2009 from Real Madrid in La Liga. However, after a year in his second stint with the Old Lady Cannavaro decided to leave Europe for Asia. He played 16 games for Al-Ahli and retired as a player in July 2011.
3. Carlos Tevez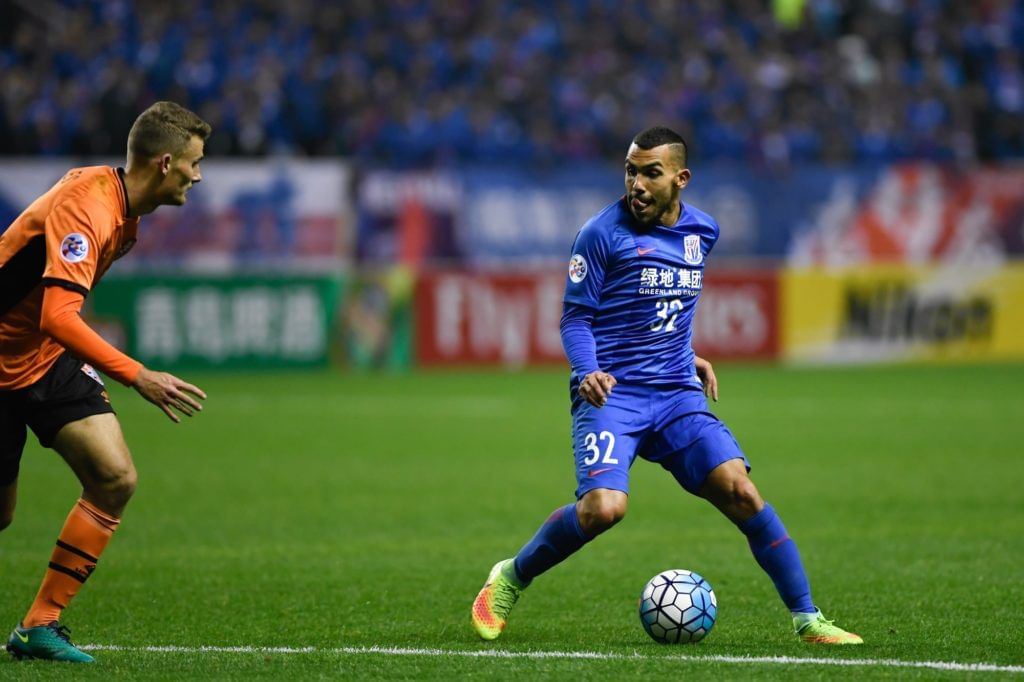 The Argentine attacker was one of the most successful players in Europe from South America. The attacker won several accolades with Manchester United, Manchester City and Juventus. However, Tevez made a surprise move to Shanghai Shenhua after a brief spell with Boca Juniors in his home country.
He was earning an incredible amount of money at the CSL club which persuaded the player to join China out of the blue. Reportedly, he was the second highest-paid player in China after Lavezzi, earning close to £634,000 per week.
2. Xavi
The Spaniard is a legend of the game. He won every possible trophy at club level with FC Barcelona and moved to Qatari side Al-Sadd SC in 2015. The midfielder was playing for the Blaugrana from the beginning of his career and joined the QSL side in the latter stages.
Xavi took over the position of manager at the club in 2019 and has since won two trophies with them. Despite heavy links of returning to FC Barcelona as a manager, Xavi is focused on his job at Al-Sadd SC for now.
1. Andres Iniesta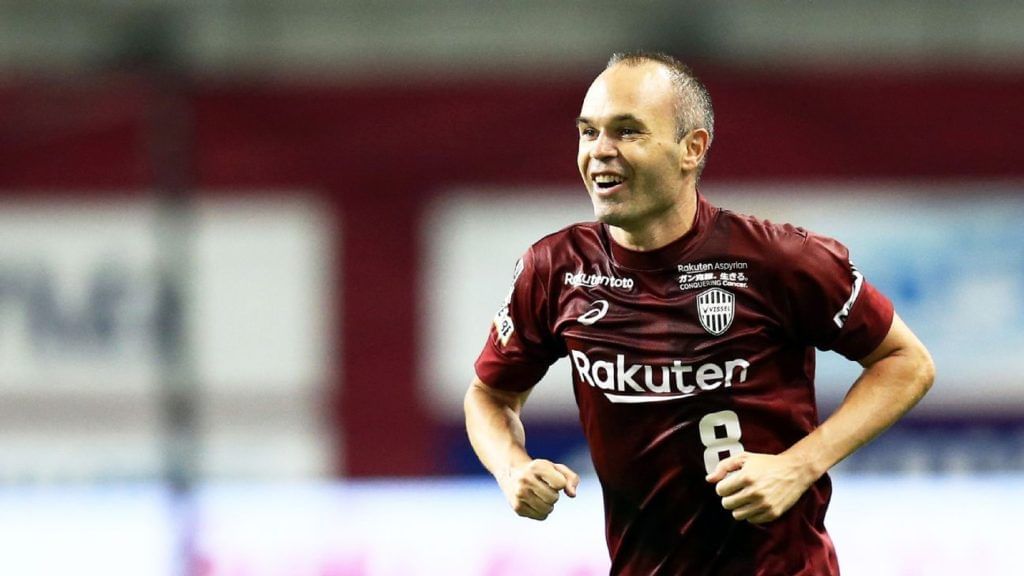 Another Spanish legend who left Europe to join an Asian club is Andres Iniesta. Similar to Xavi, Iniesta also came through the academy ranks at FC Barcelona and played for them for all his career until 2018. The midfielder joined J1 League outfit Vissel Kobe on a free transfer in 2018, putting an end to his life at FC Barcelona.
After an emotional farewell, Iniesta shifted his focus towards playing for Vissel Kobe. The 37-year-old is still an important figure at Vissel Kobe. His current contract will keep him at the club until 2024, and by then Iniesta will be 40-years-old. Iniesta has won the domestic cup and Super Cup once with Vissel Kobe but is yet to lift the league title.
For more updates, follow Khel Now on Twitter, Instagram and Facebook.