These players have been prolific on the field for their respective teams and command huge salaries.
Footballers are among the highest earners in the world, thanks to the rapid evolution and expansion that the sport has gone through in recent years. While players come and go, clubs have become wearier than ever in protecting their key assets. Hence, clubs continue to pay exorbitant amounts to their torch-bearing stars.
From Bayern's Robert Lewandowski to Paris Saint-Germain's Lionel Messi, here's a list of the 10 highest-paid footballers in 2021. The figures are exclusive of any bonuses, endorsements, and external income and take into account only the annual salaries of each player. Similarly, the earnings mentioned do not include tax cuts, which in some cases might decrease the value by 50%.
10. Robert Lewandowski – €21.4 million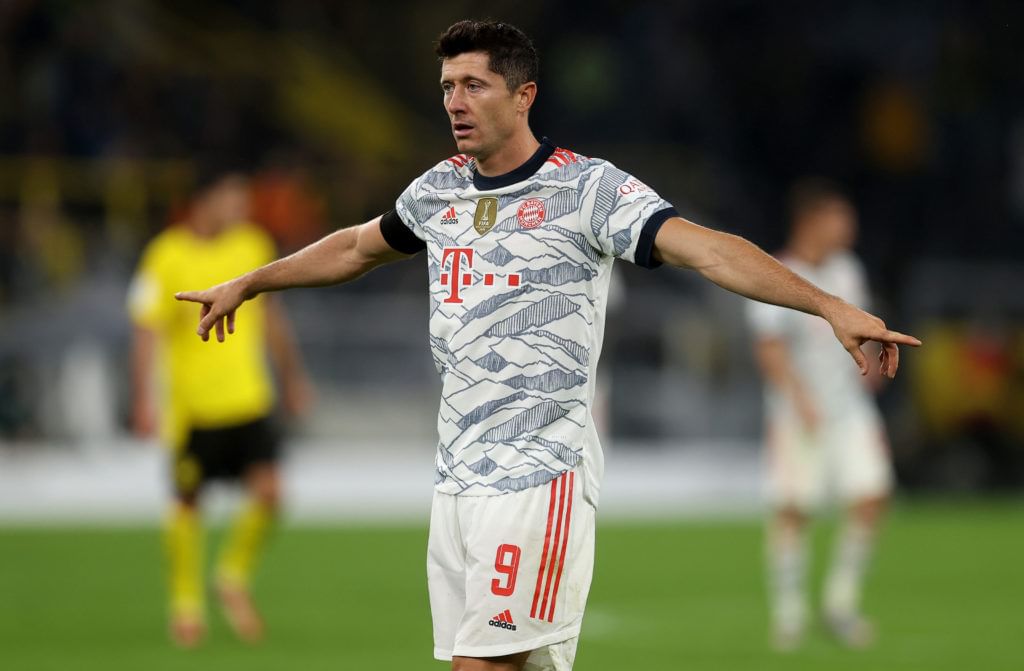 For a long time now, Robert Lewandowski has been FC Bayern Munich's top-scorer each season and one of the world's most prolific goalscorers. After transferring in from Borussia Dortmund, the Polish striker has nudged up 297 goals in just 331 appearances.
For a player of Lewandowski's calibre, it's fair to say that Bayern has done everything within their reach to keep him at Munich. With a staggering €21.4 million in salary, the 32-year-old is one of the highest-paid footballers in Europe.
9. David de Gea – €22.9 million
The Spaniard is at the ninth spot among the highest-paid footballers in our list. He is also the highest-earning goalkeeper in 2021. The custodian has had a successful career at Manchester United after transferring from Atletico Madrid early in his career.
David de Gea is under a contract with Manchester United until the summer of 2023 and will be one of the highest-paid footballers until a new deal is penned.
8. Kevin De Bruyne – €23.5 million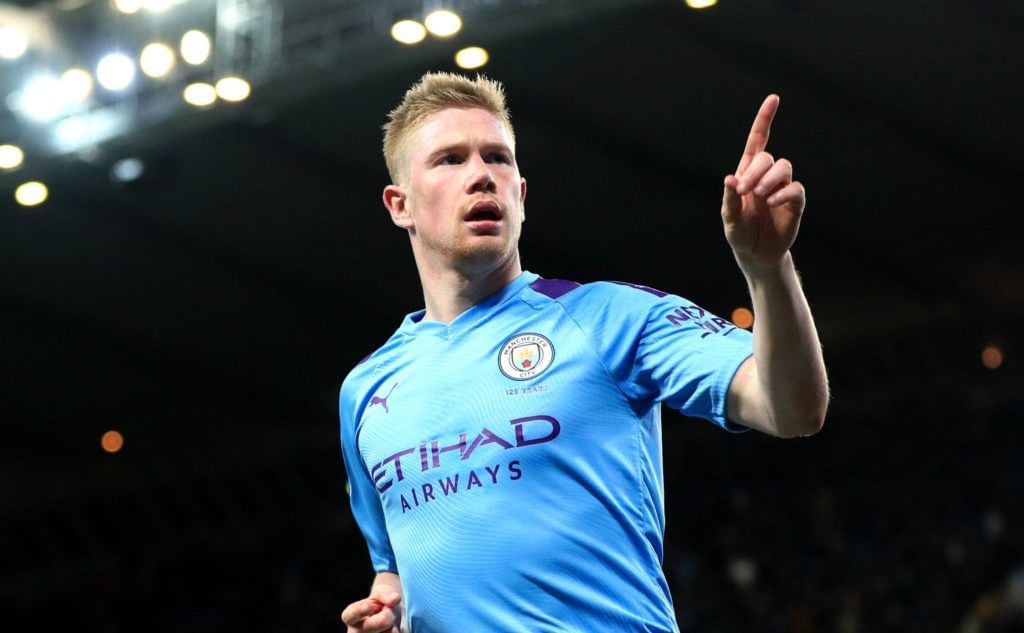 Kevin De Bruyne was one of Pep Guardiola's first signings at Manchester City and he has shown why the Spaniard wanted him desperately. The Belgian playmaker has been instrumental in Guardiola's three domestic league-winning campaigns.
Bought at €75 million, the 30-year-old now earns €23.5 million per annum and is the highest-paid player in Manchester City's camp. As one of the most prolific modern-day playmakers, there is no intention from City to let him go anytime soon. As things stand, De Bruyne will be one of the highest-paid footballers for at least a couple of years to come.
7. Kylian Mbappe – €25 million
After starring in Monaco's heroic Champions League semi-final run in 2017, Kylian Mbappe became the hottest young prospect in football. Paris Saint-Germain was the first to get their hands on the youngster, signing him on loan and then on permanent terms. Mbappe became the highest-paid U-23 footballer when PSG lured him with a hefty wage of €25 million per year.
While the French prodigy might be on his way to Real Madrid in the recent future, Mbappe is expected to better his wage at the Spanish capital. In addition, the bonuses with the transfer might see him being amongst the highest-earning athletes.
6. Gareth Bale – €30.5 million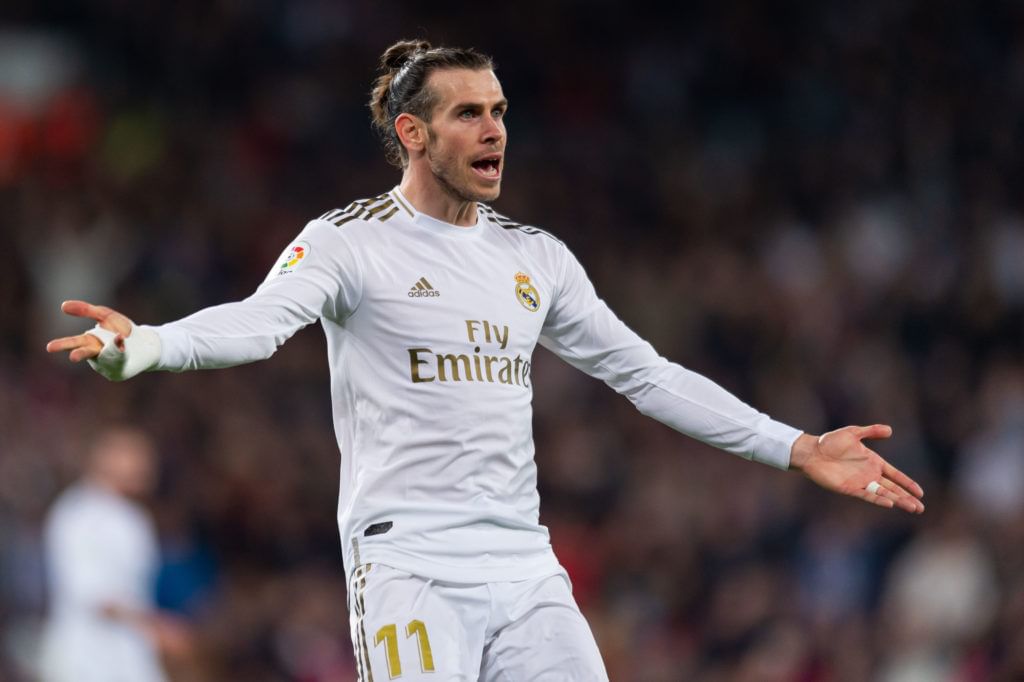 Real Madrid's signing of Gareth Bale in 2013 from Tottenham Hotspurs remains one of the most expensive transfers to date. Bale moved to Real Madrid after a splendid season with Spurs in the Premier League, after clinching PFA Young Player of the Year and the PFA Best Player awards in the English top-flight.
Although his trajectory at Madrid has not been as smooth as many expected it to be, Bale's earning remains constant. with €30.5 million as his salary, the Welshman is one of the highest-paid footballers in 2021.
5. Antoine Griezmann – €35.1 million
Antoine Griezmann, with his €35.1 million yearly salaries, ranks fifth among the highest-earners in Europe right now. The Frenchman arrived at Barcelona in the summer of 2019 and had been the second-highest earner just behind Lionel Messi. After Messi's departure this summer, Griezmann's existing contract makes him the highest earner for the Blaugrana.
Griezmann is on the brink of appearing in his 100th fixture for the Catalan club after a successful tenure with Atletico Madrid. Despite a slow start, he has had an impact on the club's performance in recent matches. The attacker is expected to be Barcelona's talisman after Messi's departure.
4. Luis Suarez – €35.1 million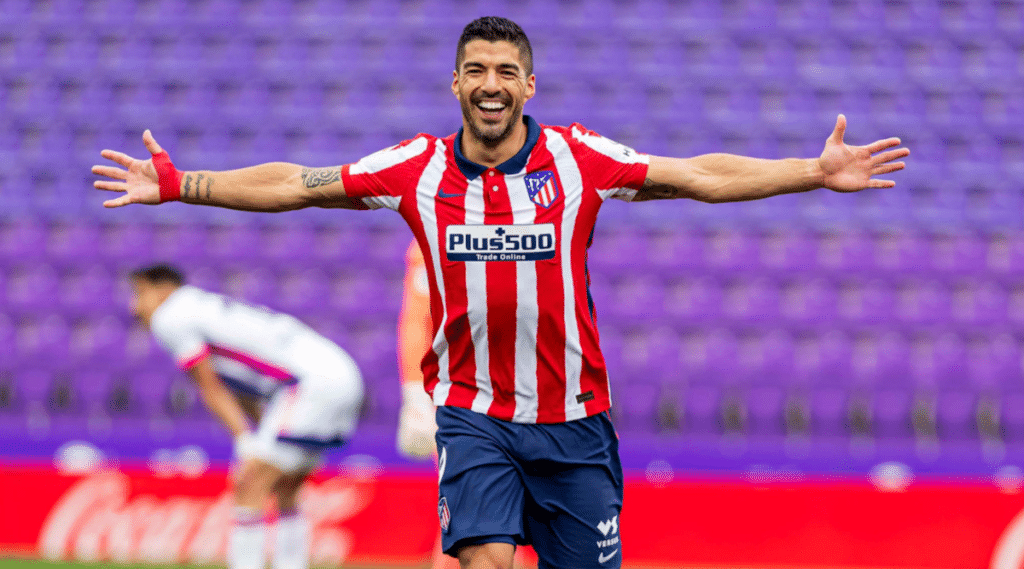 Barcelona's failed negotiations saw Luis Suarez end up at Atletico Madrid and lead their title charge in the 2020-21 season. The Uruguayan scored 21 goals as the Rojiblancos won their second title under Diego Simeone. The 34-year-old rightly justified his hefty €35.2 million salary, which makes him one of the highest-paid footballers in La Liga.
Considering what he provides to Simeone's side, it should not hurt too much for the Madrid-based side. Suarez signed for the club as a free agent and will be key for Simeone despite being in the last stretch of his career.
3. Neymar Jr. – €37.0 million
Considering the ability he possesses and the transfer that brought him to PSG, Neymar is rightly on this list. As the most expensive footballer in history, the Brazilian currently earns €37.0 million at the French club. After his ex-teammate Lionel Messi's arrival at the French capital, his new contract will, expectedly, soar to new heights.
The Brazilian poster boy has scored 87 and assisted 52 goals in 116 appearances for the French side so far. He has spontaneously played important roles in their achievements, although missing out a sizeable chunk due to injuries.
2. Cristiano Ronaldo – €54.9 million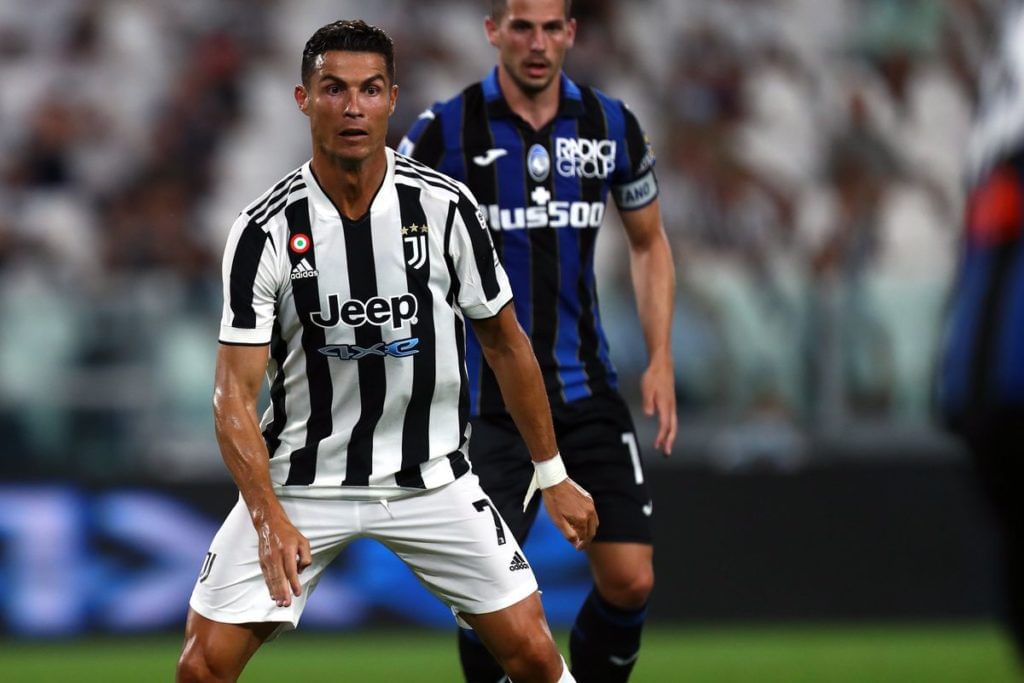 Arguably the most popular name to come out of football in global sports arena, Cristiano Ronaldo is one of the elites even at 37 years of age. The Portuguese currently earns €54.9 million at Juventus, making him the footballer with the second-highest salary in the world.
Ronaldo's gross income, however, consists of several endorsements, bonuses, and earnings from his own brand CR7. Beyond that, the five-time Ballon d'Or winner continues to be one of Serie A's players to watch out for this season as he has shown little sign of slowing down.
1. Lionel Messi – €58.6 million
The signing of the summer window, by many means, was Lionel Messi's arrival at Paris Saint-Germain. Barcelona's financial woes made him part ways with the club after 21 years. Apart from Newell's Old Boys and FC Barcelona, Messi will represent any other club for the first time in his professional career. His wages at FC Barcelona were handsome and that continues to be the case in Paris too.
Regarded as the greatest player to have played the game, Messi will earn €58.6 million at PSG. The figure is slightly lower than what he earned at Barcelona. However, the amount is enough to put the Argentinian as the highest-paid footballers for the time being. The 34-year-old will be taking Paris to newer heights during his two-year stay there.
For more updates, follow Khel Now on Twitter, Instagram and Facebook.