The list features some of the biggest stars on the planet, including two players who collectively changed the way the sport is played.
The way football has become a money-making behemoth is seldom seen anywhere. The beautiful game has become a commercial magnet raking in the moolah when it comes to lucrative partnerships and brand endorsements. The best players are snapped up by the big brands and commercial players off the pitch. According to Forbes, the top 10 highest-paid footballers are set to earn $570m through combined salaries and endorsements.
So, today we break down the annual revenues of the top 10 highest-paid footballers in the world. (All figures in US$).
10. David de Gea – $27m
David de Gea is the only goalkeeper in this list. The Spaniard has been an immovable presence in goal for Manchester United ever since he signed in 2011. He has gone on to acclaim world-class status at Old Trafford, despite some shaky performances over the past few seasons.
But, his importance to Manchester United is undeniable, as he is their second highest-earning player (behind Paul Pogba), He has featured in more than 400 games in a Red Devils shirt and has won five trophies with them. He also won the Premier League Golden Glove in the 2017-18 season, keeping 18 clean sheets.
He has been voted Manchester United's Player of the Year on four separate occasions and the Players' Player of the Year thrice.
9. Robert Lewandowski – $28m
Akin to his shirt number, at #9 we have the prolific Pole Robert Lewandowski, who had the season of his life in the previous campaign. 55 goals, the Bundesliga Player of the Year and a treble with Bayern Munich, there was nothing more he could ask for, apart from the Ballon d'Or.
Lewandowski has been a terrific signing for Bayern ever since he moved to Bavaria from Klassiker rivals Borussia Dortmund in 2014. Since then, his scoring rate has simply soared. But, the only thing missing from his collection was a Champions League crown.
However, his services to the Bavarians earn him $28m per annum with the new contract that he signed recently till 2023. He is also showing good value off the pitch, with plenty of business dealings and investments.
8. Gareth Bale – $32m
Gareth Bale comes next on the highest-paid footballers' list with a base salary of $26m, that he will receive during his one-year loan stint back to Tottenham Hotspur.
The Welshman endured a tumultuous stint at Real, after joining for a then world-record fee of €100m in 2013. Thereafter, despite performing appreciably, constant injury problems, his failure to adapt and trouble with fans, have cast Bale as public enemy #1 in the white half of Madrid. The return of Zinedine Zidane for a second spell as manager further exacerbated the situation surrounding the quadruple Champions League winner.
He also earns $6m from his endorsement deals with Adidas and Altitude Masks among many others.
7. Antoine Griezmann – $33m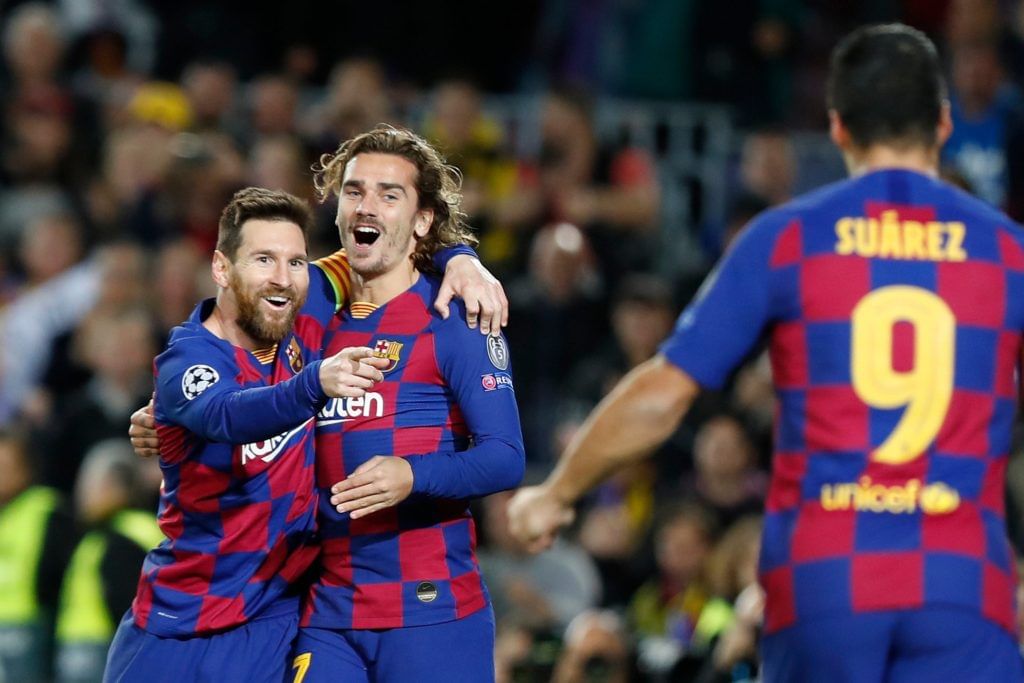 Antoine Griezmann has come into the seventh spot with annual earnings totalling $33m. He is paid $28m of those from his club FC Barcelona and $5m from his endorsements and investments in E-Sports. But, Griezmann for all his reputation and lofty expectations didn't have the best season with the Blaugrana.
But, on his day, Griezmann is still considered among the best players in the world and his talent merits more from the Frenchman, who has the World Cup and the Europa League to show for his efforts over his career so far.
Now 29, Griezmann will feel this to be his best time to lead Barcelona into a new era, which seems increasingly likely to happen without Lionel Messi. On all counts, it could be his time to shine again.
6. Paul Pogba – $34m
Paul Pogba is at #6 on our list of the highest-paid footballers in the world. The Manchester United midfielder has had a tough time convincing people of his mercurial talents, that bought him to the world's notice while at Juventus.
His time at Old Trafford has been riddled with inconsistency, injuries, public outrage and ignominy. Still, he is among the most important players. Pogba earns $28m from his contract, the highest in the Premier League and another $6m from his endorsements with popular brands such as Adidas and Pepsi.
Despite being 27, Pogba would still feel he has more to contribute to and win with United, which would merit the astronomical £89m price tag which got him to Manchester in the first place.
5. Mohamed Salah – $37m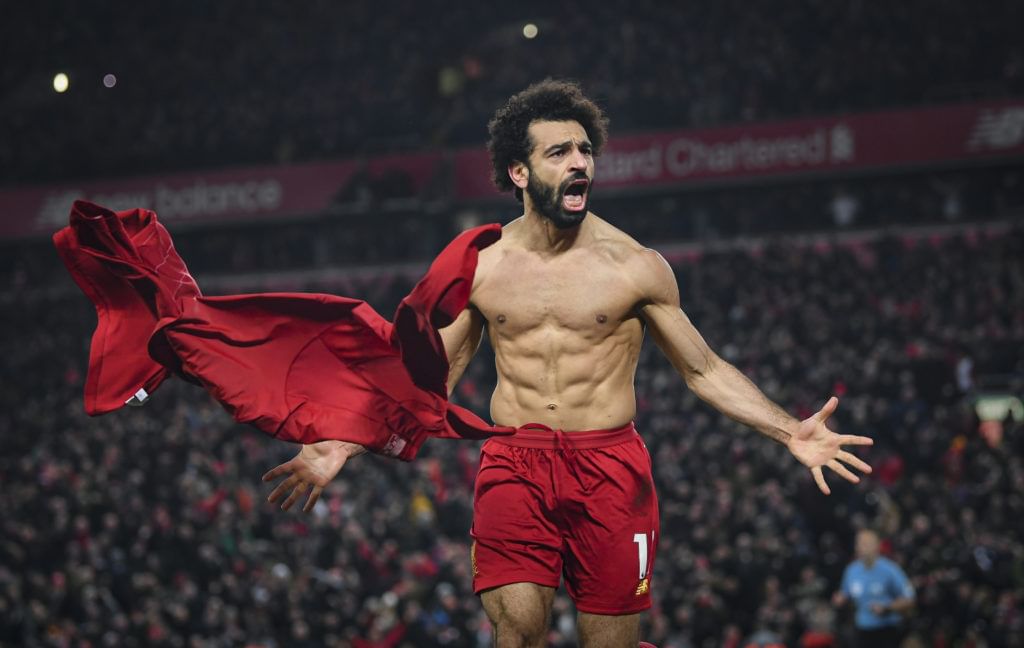 The "Egyptian King" starts the top five and earns more than $37m for his services. It is safe to say that he has been worth every penny for the Reds. In just three years, Salah has been the turnaround story to relish, both personally and with his club. He has now achieved everything with Liverpool, having led them to the Champions League title in 2019 and the Premier League crown last season.
His contract with Liverpool pays him $24m and the rest is from lucrative commercial deals with Adidas, Pepsi and Vodafone. The winger has also been using his image for charitable causes in his native Egypt and is part of plenty of UN goodwill programs as well.
4. Kylian Mbappe – $42m
Kylian Mbappe is in the fourth spot and is the youngest player to feature in this list. The French prodigy has become a household name ever since his breakout season at AS Monaco and his subsequent move to Paris-Saint Germain in 2017. Since then, Mbappe has gone from strength-to-strength both on and off the pitch.
With his increasing public persona and footballing heroics, Mbappe earns $42m, including a base salary of $28m for his services to PSG. Mbappe has an incredible record and a trophy cabinet for a player of his age and provided he can lead PSG to the Champions League, that figure is bound ton increase.
3. Neymar – $96m
The top three among the highest-paid footballers remain virtually unchanged, as Neymar is slotted in the third spot with annual earnings nearing $100m. Since his move to PSG in 2017, his earnings and public appeal have elevated to another stratosphere. He now earns more than double the player in the fourth spot. He is also not very far off the top two.
Neymar currently earns $78m from PSG and another $18m from his long list of endorsements, that include (currently) Puma (previously Nike), Red Bull, Diesel and others.
He also runs his own initiatives for charity in his native Brazil, aimed at creating better facilities for people in the poorest districts of his native Sao Paulo and manages his own brand NJR.
2. Cristiano Ronaldo – $117m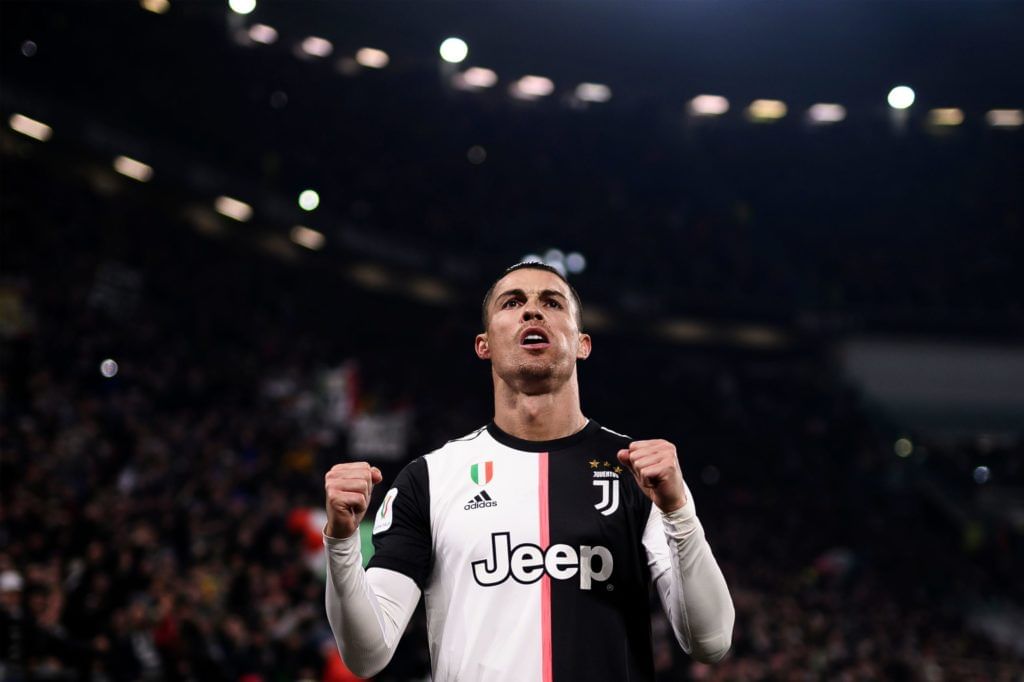 In the second position, we have Cristiano Ronaldo. The legendary Portuguese is considered by many as the greatest player in the history of the game and has the stats and revenue statements to show for it.
Owing to his unstoppable dedication towards his craft, Ronaldo has mesmerized audiences all over the globe and has also got his fair share of the deal, with global acclaim and annual earnings of $117m.
His earnings can be bifurcated as $70mi in salary and $47m from his unending list of endorsements and sponsorships. His most enduring deals include those with Nike, Herbalife and Tag Heuer, beside his own line of apparel and lifestyle brands under the famous CR7 banner.
Very recently, he became the first billionaire footballer and only the fourth sportsman behind Tiger Woods, Michael Jordan, and Floyd Mayweather Jr to join the billionaire club.
1. Lionel Messi – $126m
Like last year, Lionel Messi tops the list of the highest-paid footballers in the world. The Argentine is the only match to the aforementioned Cristiano Ronaldo and his superhuman feats. Messi earns an astonishing $126m per year, out of which $92m is paid by Barcelona with whom he had a dramatic fallout recently.
Considered the best player in history, Messi's stats speak for themselves. His contract saga with Barcelona was the hottest topic in the recent window, until he decided to play out the final year of his deal.
But, he also earns handsomely from his endorsement deals ($34m), chief of which are Adidas, Pepsi, OrCam Eye, Budweiser and many others. Like Ronaldo, he has also moved into business, with his own fashion apparel store called "The Messi Store." Very soon, he will join Ronaldo in the billionaires' club in sports.
For more updates, follow Khel Now on Twitter and join our community on Telegram.