These players are very popular globally on social networking sites
Twitter has emerged as one of the biggest go-to social media platforms with 436 million unique active users. It's a place to express your opinions and follow topics of your interests. If you are a fan of football, then you must know how much you need to be on it to know the latest news and updates during transfer seasons.
Have you ever wondered which of your favorite superstars have the most followers on their Twitter accounts? If you don't, don't fret. We have scouted for you the top 10 most followed active footballers on Twitter.
10. Mohamed Salah (@MoSalah) – 17.2m
Liverpool's best player became a source of inspiration for the Egyptians. His popularity closely resembles that of fellow African Didier Drogba. Their worshipping of Salah is simply infectious. Carrying the hopes of a nation, Mo has done exceptionally well, earning his reputation as one of the best players in the English Premier League.
Egypt's loss to Senegal in the Africa Cup of Nations final affected the 30-year-old. His supporters from all over the world helped him cope with it. As a Premier League and Champions League winner, Salah has come a long way from being called a failure during his time in Chelsea.
9. Luis Suárez (@LuisSuarez9) – 17.3m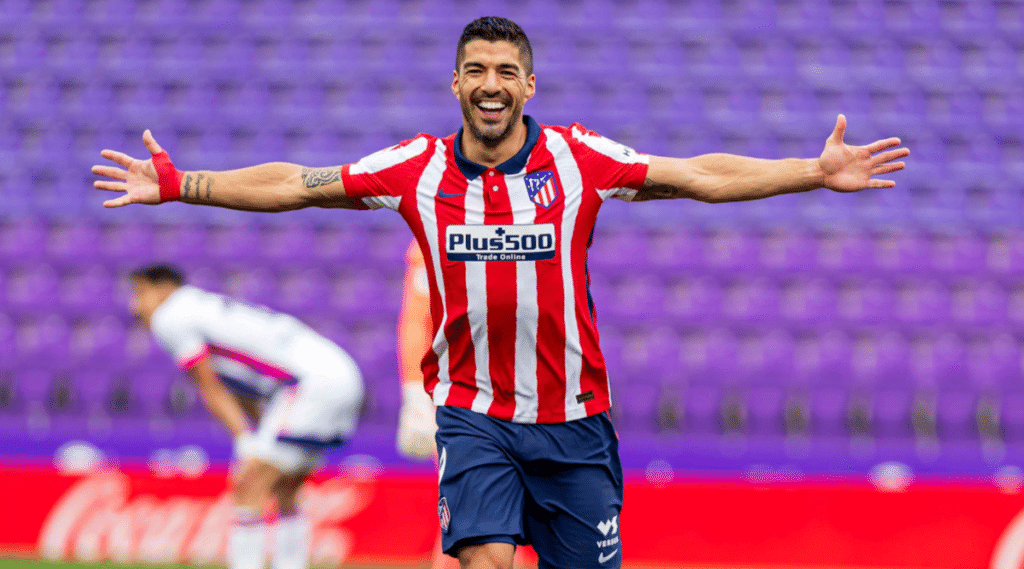 When Suárez left Liverpool to join Barcelona, many questioned his decision as he was tearing it up for the Reds. Little did they know at the time that the Uruguayan would become the final piece of Luis Enrique's puzzle. That frontline pairing of Lionel Messi, Suárez, and Neymar would dominate and wreak havoc for some years and become one of the deadliest combinations in world football.
After that successful spell, Suárez made a shocking move to fellow La Liga side Atlético Madrid. The 35-year-old rewrote history when Atlético dethroned Spanish giants like Real Madrid and Barca to clinch the title for themselves in the 2020-21 season. The Uruguay international has now moved back to his country and signed for Club Nacional.
6. Karim Benzema (@Benzema) – 17.6m
Karim Benzema became UEFA Men's Player of the Year for his exceptional performances for Real Madrid last season. Arguably, he is the overall favorite to bag this year's Ballon d'Or as well. Though his popularity arrived much late, the fact that he never gave up on developing his traits deserves respect. It was a testament to how he matured himself and ran things last season. Many would go as far as to claim that the Frenchman singlehandedly gave Real Madrid a fighting chance as they had no right to win their 14th Champions League title.
7. Gareth Bale (@GarethBale11) – 19m
The Welsh international might have had one of the most memorable careers than anyone else in recent times. He earned numerous accolades during Real Madrid's surge in pursuit of European glory but suffered to maintain his position within the team. The language barrier became an issue. He often felt left out, which attributed to his lack of desire to play club football. The team put the winger on the sidelines. They decided to loan him back to Tottenham during the twilight of his career. Real eventually parted ways with one of their most decorated footballers this year. Bale joined MLS side Los Angeles FC and is still a force in the Welsh national team.
6. Sergio Ramos (@SergioRamos) – 19.6M
Ramos was one of the most successful Real Madrid captains of all time, winning a three-peat of the Champions League titles. Serving Los Blancos from 2005 to 2021, Ramos became the supporters' favorite, often emerging as a player who wore his heart on his sleeve. Such attitude, coupled with his temperament, made him stick out like a thorn to his opponents. He earned the reputation of getting sent off, a pattern that became synonymous with his playing style.
With Real's strict policy of offering one-year contract extensions to players over 30, Ramos decided to leave after being unable to convince the club of a sweeter deal. He is now at PSG, playing alongside Lionel Messi and Neymar. He has retained his popularity as one of the most successful defenders of this game.
5. Gerard Piqué (@3gerardpique) – 20.3M
Piqué has established himself as a living legend for Barcelona. Playing at Camp Nou, he has tasted plenty of success under managers like Pep Guardiola and Luis Enrique. At Manchester United, he failed to break out properly, but since his return to Barca, he has played a total of 391 games till now. The 35-year-old has won eight La Liga titles and three Champions League titles. His relationship with singer Shakira also helped him to grow his popularity beyond the realms of football by resonating with her share of global fans.
Also Read: Top 10 most followed footballers on Facebook in 2022
4. Andrés Iniesta (@andresiniesta8) – 25.5M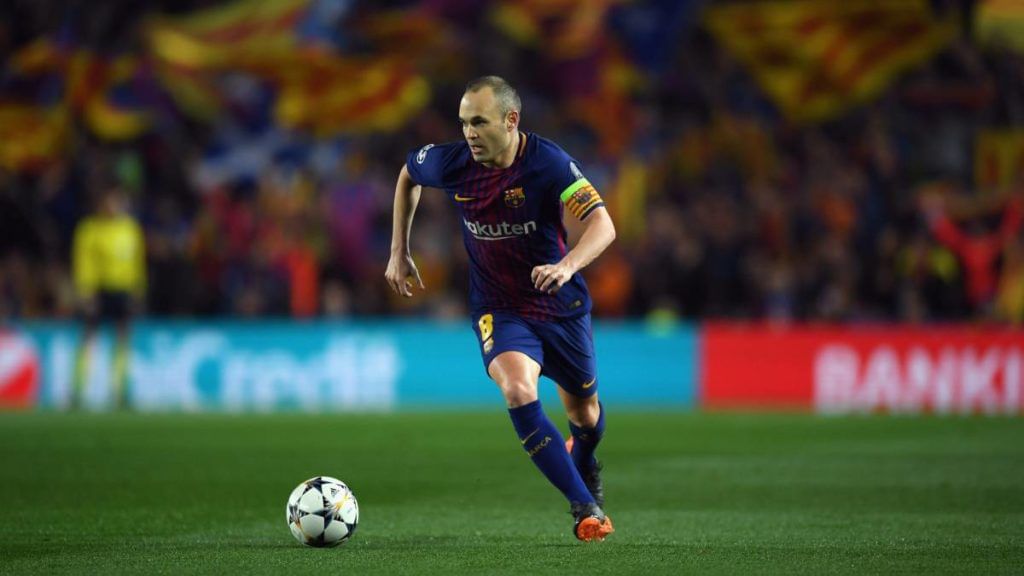 Despite disappearing from European football for several years, veteran Andrés Iniesta still retains his fan following on social media. The Barcelona legend has had an accomplished career in club football, where he has won nine La Liga titles with four Champions League. He became immortalized by scoring the winning goal to win the 2010's World Cup for Spain. Playing his fourth consecutive season for Vissel Kobe, the Spanish maestro has adapted well in Japan's J1 League.
3. Mesut Özil (@M10) – 26.2M
Özil has always been a fan favorite. Even his fallout from Arsenal did not affect his popularity. One of the most talented and exciting midfielders of recent times, the German enjoyed success playing at the highest level for renowned clubs like Real Madrid and Arsenal. In 2018, he decided to retire and never play for the German national team when he felt the supporters treated him differently. From 2019 to 2021, Özil found it tough to be on limited game time. The midfielder was again left deeply disappointed after his omission from Arsenal's announced 25-man lineup. It became the straw that broke the camel's back as Özil went to Fenerbahçe in the Turkish Süper Lig.
2. Neymar Jr (@neymarjr) – 58.1M
South American youths hailed Neymar as their continental icon. From a tender age, the prodigy of Santos amassed his popularity throughout all Brazil. A move to Barcelona in 2013 sent flocking admirers his way as he became a global icon. Neymar was becoming more popular than ever, for his unique choice of flashy lifestyle. On the pitch, he carried the tradition of delivering captivating samba inside Camp Nou.
After becoming the football world's most expensive transfer, Neymar shot himself to new heights of superstardom, playing for Paris Saint-Germain. Many would criticize how he fell short of his expectations, and perhaps that may be true. But nobody can yet deny his unreal acclaim.
1. Cristiano Ronaldo (@Cristiano) – 103.6M
Over the last decade, Cristiano Ronaldo has developed his image as one of the most popular brands in the world. The Manchester United player has won five Ballon d'Or awards in his decorated career. He has capitalized on his irresistible charisma and sportsmanship to build worldwide marketability. His image as this generation's best garners him more popularity. The teams for which the 37-year-old has played have equally enjoyed benefits from the added publicity through him.
For more updates, follow Khel Now on Facebook, Twitter, and Instagram and join our community on Telegram.