These players have always stood up in one of the biggest derbies
The North London derby is one of the biggest spectacles in the Premier League. It has produced some classic matches in the battle for supremacy. Especially in the Premier League era, this rivalry has taken a big leap and is considered a must-watch for fans around the world.
Both teams have had many big names who have weaved magic in this fierce rivalry. In this fiery environment, players like Patrick Vieira, Thierry Henry and Harry Kane have made a mark, but there have been many others as well. Let's take a look at the top 10 goalscorers in this rivalry.
10. Ian Wright (Arsenal)- 4 Goals
Ian Wright is regarded as one of Arsenal's most lethal strikers ever and his popularity even today transcends several active players. The English striker played for the Gunners from 1991 to 1998 and made an enduring impression at Highbury. With 128 goals in 221 games, he was Arsene Wenger's go-to player during that time. Particularly in the North London derby, the Englishman always rose to the occasion, scoring four goals against the mighty rivals.
9. Patrick Vieira (Arsenal)- 4 Goals
Patrick Vieira is arguably the greatest midfielder in Arsenal's history. Even though he is currently managing rival Crystal Palace, his name is still applauded at Emirates during Arsenal versus Crystal Palace games. The French man was the backbone of the Arsenal team in the early 2000s and was their standout performer in their memorable Invincible season. He was not a goalscoring midfielder, but when it came to the North-London derby, he always had his shooting boots on.
8. Pierre Aubameyang (Arsenal)- 4 Goals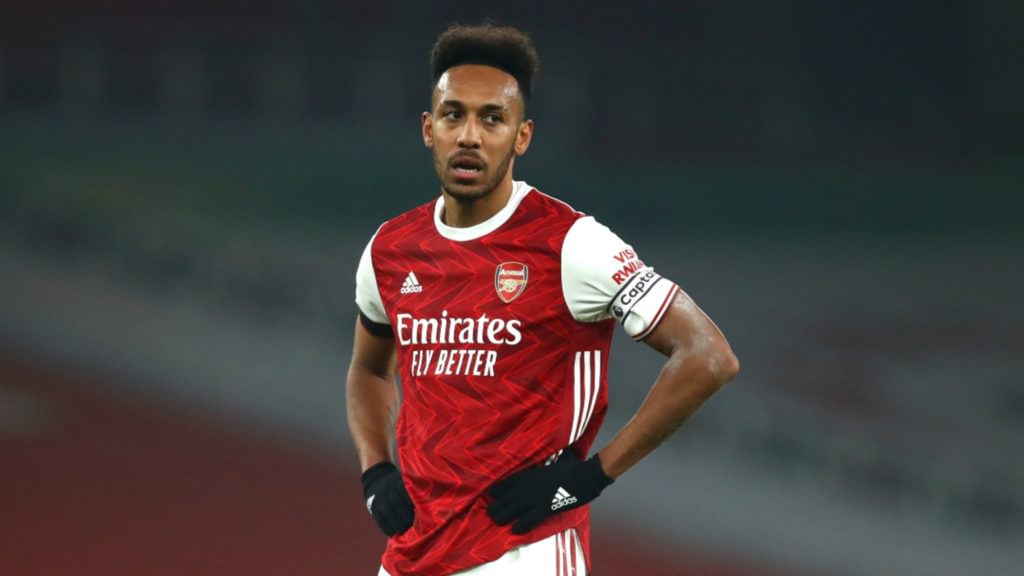 Pierre Aubameyang's departure last season was one of the most surprising things for fans. Despite not having a fairytale ending to his Arsenal career, he was an impeccable force in the box throughout. The Gabonese striker adapted quickly to the Premier League and was unstoppable when he was on top form. The North-London derby was no different as Aubameyang led from the front and scored four goals.
7. Son Heung-Min (Tottenham Hotspur)- 5 Goals
Son Heung-Min's rise in the Premier League has been one of the biggest stories in recent years. He won the Golden Boot last season and was instrumental in Tottenham's late resurgence to qualify for the Champions League. Arsenal fans have hated Son and Harry Kane for years, and both players have impeccable records in the North London derby. Son has scored five goals in this rivalry and is expected to score many more.
6. Robin van Persie (Arsenal)- 5 Goals
Robin van Persie may had a controversial end to his Arsenal career, as many fans still criticize him for moving to arch rivals Manchester United. Arsenal was the first club to give Persie his major breakthrough, signing him from Feyenoord in 2004. Over the course of eight years at Arsenal, the Dutch striker scored 96 goals, five of which came in the North London derby.
5. Thierry Henry (Arsenal)- 5 Goals
Thierry Henry is one of the biggest names in world football and arguably the best foreign striker in Premier League history. He was a brutal force for Arsenal during his peak period, and no one could contain him. He scored a total of 175 goals for the Gunners during his two stints with them. Although Henry was a consistent player for Arsenal, he could only muster five goals in the North London derby – a little low for a player for his stature.
Also Read: Arsenal vs Tottenham Hotspur: Head-to-Head record
4. Gareth Bale (Tottenham Hotspur)- 5 Goals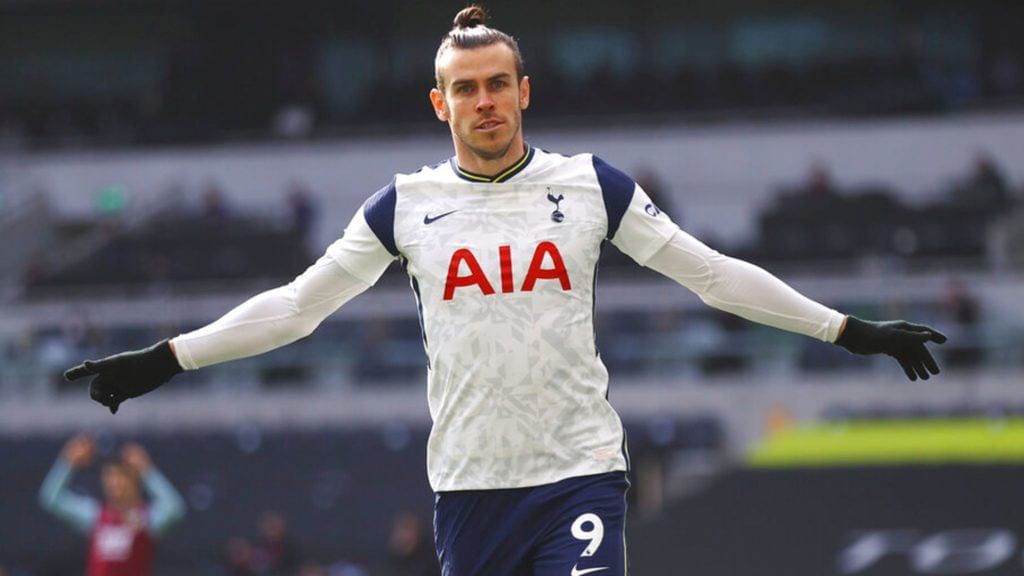 The Welsh winger's rise to the top was tremendous and flashy, and his vicious runs down the flank were poetry to watch. Between 2007 and 2013, he was a key member of Tottenham Hotspur and became one of the best players in the world during that time. Bale particularly enjoyed big games and his favourite was the North London derby. He scored a total of five goals in those matches.
3. Robert Pires (Arsenal)- 8 Goals
Robert Pires is another big name from Arsenal's history and one of the most eye-pleasing players from the era Arsenal dominated. He was the creative engine of the Arsenal team, and his vision and passes were always on point. He played six seasons for Arsenal and scored 62 goals for Gunners. The Frenchman has a good record in the North London derby, scoring eight goals.
2. Emmanuel Adebayor (Arsenal, Tottenham Hotspur)- 10 Goals
Emmanuel Adebayor is the only name on this list who has represented both teams. He has tasted success from both sides. The Togo-born striker played for Arsenal between 2006 to 2009 and scored 46 goals. His time at Tottenham Hotspur was divided into two stints – first during a loan spell in 2011/12 and the second from 2012 to 2015. Adebayor, however, had more success with Arsenal, where he scored eight goals in seven games, while only two came with Spurs.
1. Harry Kane (Tottenham Hotspur)- 14 Goals
Harry Kane is a modern-day great of the game and one of the best strikers around the world. In particular, the Englishman has displayed fiery form against Arsenal. His tally of 13 goals against them is unmatched. Ironically, Kane was a member of the Arsenal youth team in 2002, and their rejection could explain his fiery performances against them.
For more updates, follow Khel Now on Facebook, Twitter, and Instagram and join our community on Telegram.
*Last updated on 1 October, 2022.