These players broke into the first-team at their respective clubs this year.
As seniors take the back seat, youngsters emerge from the ranks to get themselves featured in their respective teams. In the past, we have seen many youngsters making a mark on the sport and securing love and affection from football fans throughout the world. Their exceptional individual performances only add to the team's tally and we witness the surge of a new wonder-kid.
The sport has been providing us numerous youngsters who rise to fame every year. Apparently, 2021 was no different, as we have compiled a list of 10 youngsters who have earned fame and respect throughout the world:
10. Jonathan David (Lille)
We start this list with the young Canadian centre forward Jonathan David. The 21-year-old is currently an active component for Ligue 1 side Lille. David made his international debut in September, 2018 and has 18 goals to his name in 24 appearances.
This season, he has already scored 16 times in 27 appearances across four different club competitions. The youngster has scored 11 goals in the 2021 calendar year. Even in the World Cup Qualifiers, he scored seven times for his country, which included a hat-trick against Suriname in June. Recently, in November, in the same competition, he scored the winner against Costa Rica as well.
9. Gavi Paez (Barcelona)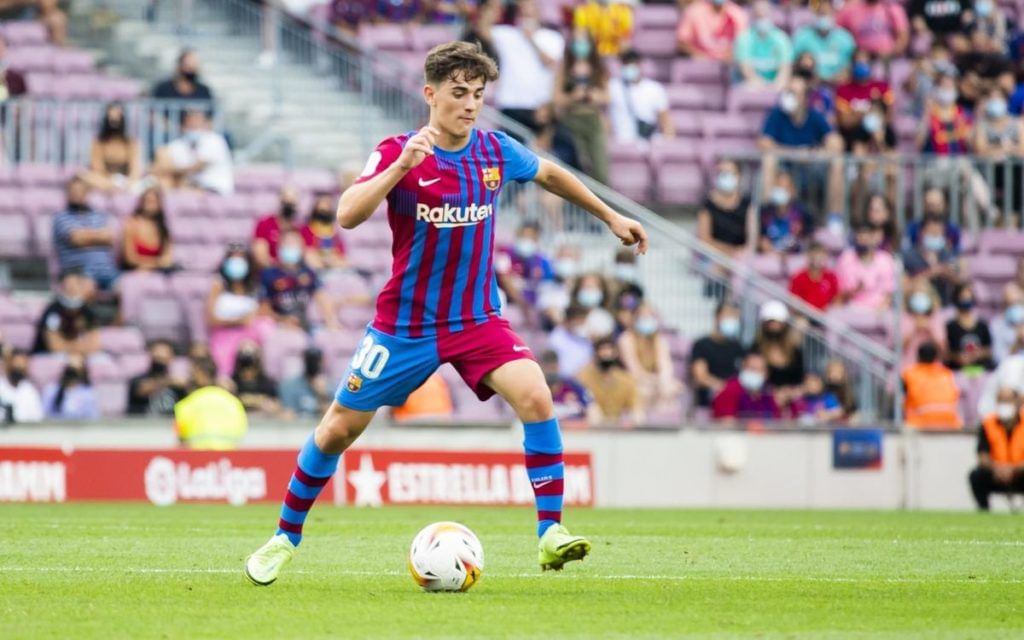 Rising from the ranks of FC Barcelona, Gavi got a chance to feature in the senior team after he joined in the summer of 2021. A central midfielder by trade, the 17-year-old has also been used as a winger at times.
He has scored one goal in 22 appearances for his club this season. He is a good passer of the ball who excels in dribbling. Simultaneously, he can hold the play up as well as contribute in the defensive third. On the other hand, Gavi has to rectify some of his disciplinary flaws, as he possesses a tendency for receiving yellow cards.
On 6th October, he made his international debut for Spain in the UEFA Nations League Finals against Italy. The youngster has four international caps to his name so far, with all of them coming in the tournament and the World Cup Qualifiers. Hence, it is assumable that he'll be an integral part of both the Spanish national team and his club in the future.
8. Sven Botman (Lille)
The 21-year-old has been a regular at Lille ever since last season. Despite the considerable game-time for the club) under his belt, Botman didn't featured at Euro 2020. The youngster hence, is yet to make his international debut for the Netherlands. A stupendous performance at the back for Lille in 2021 marks the rise of one of the most promising Dutch youngsters.
Botman is brilliant in aerial duels and knocking the ball around. However, he doesn't commit too many tackles. For example, in Ligue 1 this season, he has featured in 12 encounters. In them, Botman has committed just 12 tackles, apart from 55 clearances. He also made 10 blocks and interceptions each.
7. Jamal Musiala (Bayern Munich)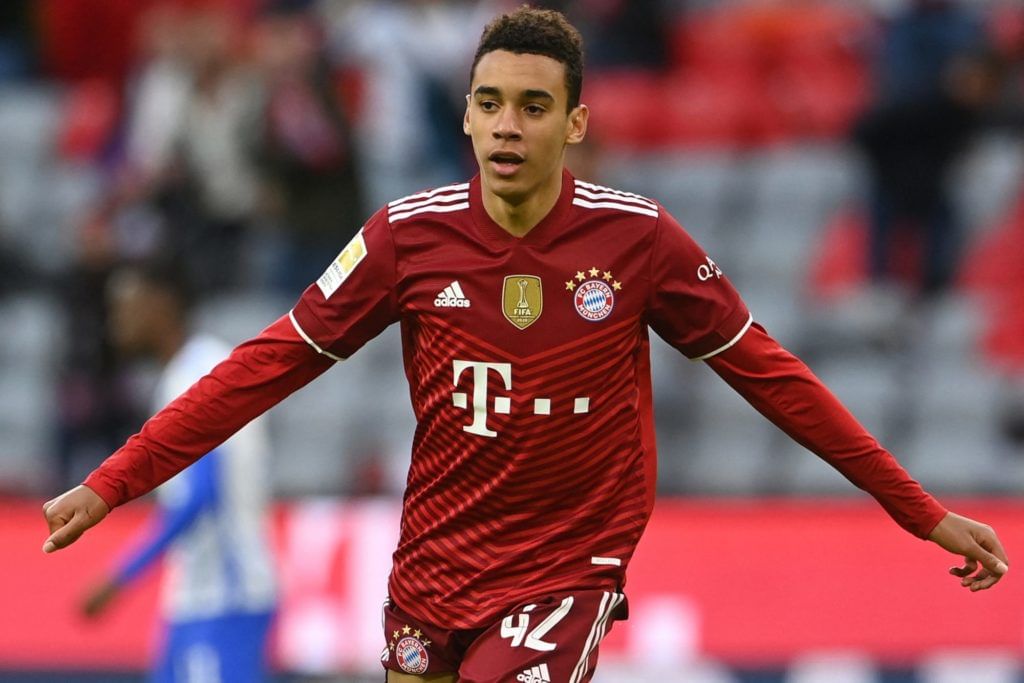 Jamal Musiala joined Bayern Munich in summer 2020. He played 39 matches last season for the Bavarians and was used in various positions like central midfield, left midfield, left wing and even as an attacking midfielder. This season, however, he has been used mostly in the middle of the park and in the attacking midfield area.
In a total of 23 matches this season, he has scored six goals for the club and provided four assists. He is proficient in dribbling and excels in delivering key passes. Also, he has a tendency to help the backline. However, he can improve in the aerial duels and holding up play.
6. Karim Adeyemi (RB Salzburg)
The 19-year-old centre forward, Karim Adeyemi joined RB Salzburg in the Austrian Bundesliga in 2018. He is currently a regular at the club and has made 28 appearances this season. In these appearances, he has salvaged 18 goals to his name apart from assisting four times.
In the World Cup Qualifiers, he didn't make it into the starting lineup in any of Germany's fixtures. However, he came on as a substitute on three occasions and netted one goal against Armenia, a match which Germany won 6-0; he was used as a right winger in that fixture.
5. Aurelien Tchouameni (AS Monaco)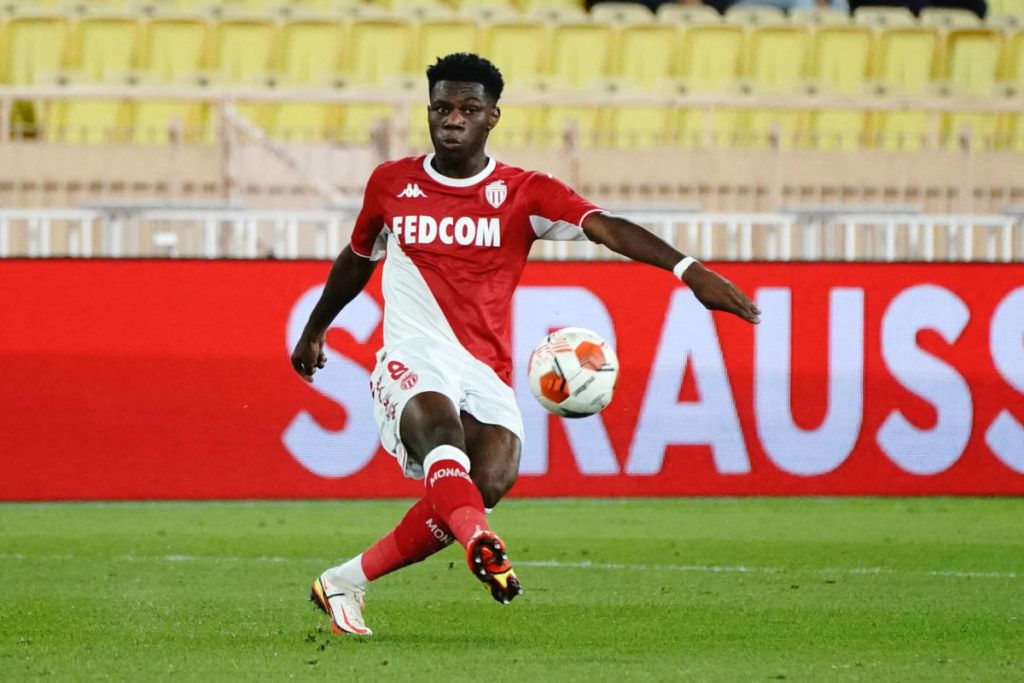 Aurelien Tchouameni is the first defensive midfielder in this list. The 21-year-old plies his trade for Monaco in Ligue 1. He has enjoyed 28 appearances this season and also scored twice. Last season also, the French international appeared 42 times for Monaco in Ligue 1 and the Coupe de France and went on to score thrice and provided four assists. The youngster made his debut for France in September and has appeared seven times since; he played in the World Cup Qualifiers and the UEFA Nations League Finals.
Tchouameni is a hard nut to crack. The youngster excels in tackling as well as aerial duels. He is also apt in interceptions. With regard to his statistics in Ligue 1 this season, he has committed 45 tackles and made 49 interceptions.
4. Jude Bellingham (Borussia Dortmund)
Jude Bellingham is currently an important element in Dortmund's lineup and one of the future stars in the making. After joining the German side in summer 2020, Bellingham made 46 appearances last season and salvaged four goals and four assists to his name. The central midfielder made his debut in national colours in November, 2020 and has played 10 matches for England till now. Bellingham got his name in the history books after his start against Croatia, as he became the youngest player to feature in a Euro fixture at the age of 17 years and 349 days.
The 18-year-old has already appeared 24 times this season across four competitions and has scored thrice and assisted nine times. Hence, it is evident from these statistics that he thrives in delivering key passes. Apart from this ability, he has a knack of dribbling and is strong in passing the ball around. He has certainly been one of the best youngsters in 2021.
3. Pedri (FC Barcelona)
The Spanish attacking midfielder joined FC Barcelona from Las Palmas in summer 2020 and has been a major part of the club since. At 19, he is one of the finest youngsters to shine in 2021 and is expected to have a great future. Last season, he made 52 appearances for Barcelona and scored four goals and assisted six times. Even at Euro 2020, he featured in all of Spain's fixtures. This season, however, he has featured in only four matches so far for the club and is out due to an injury.
Speaking of his abilities, he is a good passer of the ball and adept at delivering key passes to his teammates. However, he can improve in aerial battles and the tackling part of his game.
2. Florian Wirtz (Bayer Leverkeusen)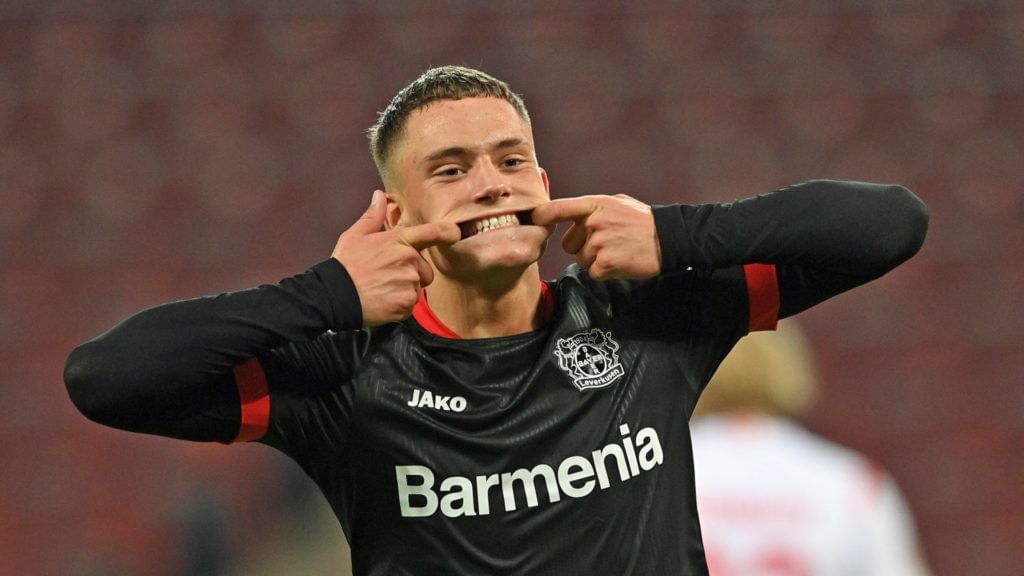 The 18-year-old who has four international caps to his name for Germany, is currently a regular at Bayer Leverkusen. An attacking midfielder by trade, Wirtz possesses the ability to deliver key passes. He also excels in dribbling and sending in through balls.
This season he has made 21 appearances so far, scoring eight times and assisting on 11 occasions. After joining the club last season, he played 38 matches and scored eight goals and provided similar number of assists. However, he was not included in the Euro 2020 squad this year, despite his performances in 2020.
1. Dusan Vlahovic (Fiorentina)
The Serbian centre forward tops the chart of the most promising youngsters of 2021. He is currently the talk of the town with a few clubs showing interest in him. Plying his trade for Florentina, he has been a reliable candidate when it comes to scoring goals. Vlahovic has already scored 18 times this season in 22 appearances, keeping in mind that he scored 21 in 40 games last time out.
The 21-year-old made his debut for Serbia in October 2020 and has featured in 14 matches till now, scoring on seven occasions.
For more updates, follow Khel Now on Twitter, Instagram and Facebook.