The Spaniard will look to follow in the footsteps of his predecessor when he leads the Gaurs into the new ISL season.
Taking charge of one of the top teams in the land can be a gift – or a curse. It's up to Juan Ferrando to decide his own fortunes at FC Goa as the Spaniard gears up for taking them forward into the post-Sergio Lobera era. With a relatively new team, including a changed foreign core and key Indian players gone, the Gaurs will embark on a new era in their history under the 39-year-old tactician.
To the Spaniard's credit, he has the experience to warrant the weight of this job. Having managed Malaga's youth team and senior sides all around Europe, the 39-year-old has reaped up a lot of experience despite his relatively young age for a manager. But the challenge of managing the FC Goa might turn out to be a completely different ball-game, as we look at some of the biggest challenges Juan Ferrando will face as the Gaurs' boss.
5. Appointing new leaders to keep up the team morale
During the off-season, FC Goa have lost a number of key first-team players. More so, they've lost some of the biggest characters in the dressing room and those who could lead from the front. With club captain Mandar Rao Dessai, foreigners Ahmed Jahouh, Mourtada Fall, Ferran Corominas and Hugo Boumous all gone, it's time for Juan Ferrando to move their responsibilities to someone else.
Lenny Rodrigues, Seriton Fernandes and Edu Bedia, all who've been here for years, pop up as viable options to appoint as the leaders in the team. Ferrando needs to handle his senior figures both on and off the pitch. Allowing them to make their presence felt, help out youngsters and motivate their teammates will keep a strong morale in the squad – which is vital towards maintaining a form throughout the season.
4. Fixing the defensive core
While Goa were a delight to watch going forward last season, they had persisting defensive problems which ultimately held them back from winning the ISL. The Gaurs conceded 23 goals in the league stages, only one less than fourth-placed Chennaiyin FC before they were humbled with a 5-6 aggregate in the playoffs. While Mourtada Fall remained a colossal at the back, he's now left for Mumbai City FC!
With Mandar and Carlos Pena also gone, the Gaurs have a new-look backline this time. Spaniards Ivan Gonzalez and Getafe graduate Alberto Noguera have been brought aboard along with Australian defender James Donachi, but Ferrando must use the foreign trio wisely. The defenders have ton of experience and leadership qualities to help Seriton, Savior Gama and Mohammad Ali, Juan Ferrando still needs to set up his defensive system to endure the attacking onslaught properly. As long as he can keep his players motivated to put in their defensive contributions and ensure the defenders are disciplined, Goa's defensive work could improve from last season.
3. Getting the best out of the promising youth core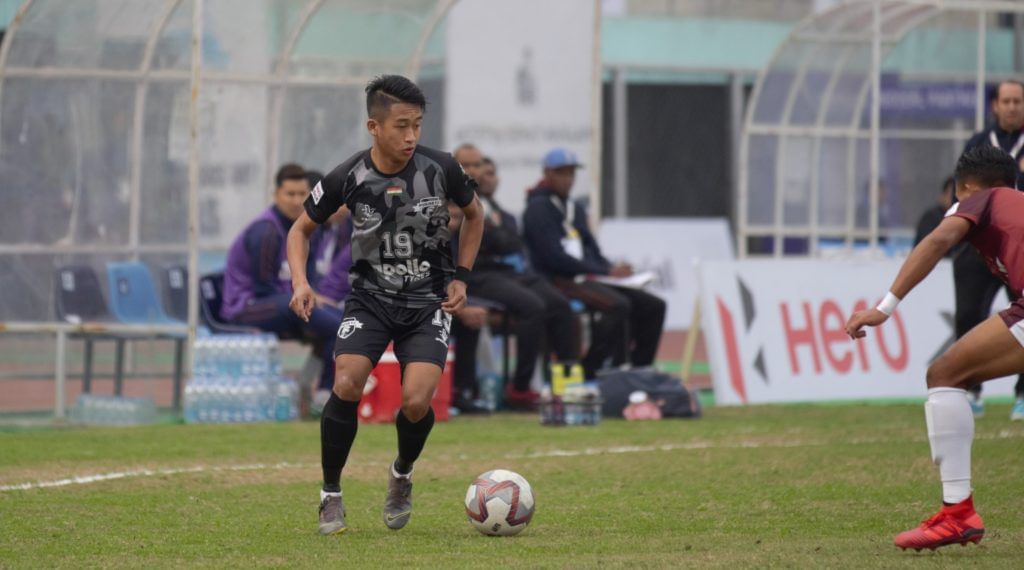 Juan Ferrando will inherit an envious group of top young Indian players at FC Goa this season, with the Gaurs having recruited cleverly to strengthen their long-term future. The likes of Ishan Pandita, Phrangki Buam, Makan Chote and Redeem Tlang add to their already talented young core to make available a number of options for the young manager.
Of course the Spaniard will have to rotate his youngsters to keep a nice balance to his team, but he must recognize each and everyone's best qualities and learn how to use them perfectly. The young players are all potent enough to cause havoc in the ISL, but they need the freedom and guidance for a breakthrough. If the Spaniard can suit his team's style to benefit these bright young attackers, he could enable them to add that special spark to the Gaurs' attack and terrorize defenders with their trickery.
2. A smooth transition for the new foreign players
From their league winning team last season, FC Goa have only been able to retain one foreigner for the coming season in Edu Bedia. While several of their foreigners has signed for Mumbai City FC, the Gaurs decided to let Corominas go as well. Along with Juan Ferrando, three Spanish players have also been signed. Along with formidable defenders Gonzalez, Noguera, Australian defender James Donachie has also been roped in, former Athletic Bilbao striker Igor Angulo has also been roped in.
In his previous club, Polish side Gornik Zabrze, the 36-year-old striker scored 80 goals in over 130 games. He's a goal machine like Corominas, but it's up to Ferrando to make him a bigger asset. Midfielder Jorge Ortiz has also been signed to add more spark to their midfield, but it's up to the young tactician to esure they succeed in the ISL. As long as he builds his system around his key foreign stars and gets them well blended with the domestic core, FC Goa should be the home of some more beautiful, attacking football.
1. Ensuring FC Goa maintain their free-flowing attacking style
The biggest challenge Juan Ferrando will face is to continue the era of dominance for the Gaurs in the ISL. FC Goa's identity over the years have been for playing attractive, free-flowing attacking football to overpower other teams in the league. They scored the most goals in the ISL last season by a large margin and that's because of how unplayable their attacking gameplay was.
Lobera drilled them like a well-oiled machine and now it's time for Ferrando to do the same. Only that, the new manager will be expected to do it immediately. He'll need to train his side really well in pre-season, ensuring everyone knows his system perfectly. Ferrando will need to rely upon the new foreigners as well as young domestic stars to work their magic and create some beautiful attacking moves, while maintaining the chunk of possession to get the expected results.
For more updates, follow Khel Now on Twitter and join our community on Telegram.