These stories have defined players, teams and leagues across the world.
Football is a sport full of fairy tales, high octane stories and staggering trivia. However, amid all the happenings one must keep a calm head and understand the difference between fact and fiction. Some of these stories have happened so long ago that they are often twisted in ways that would be convenient for the narrators and have become football myths.
These football myths often takes no time to cover ground, however, fans often find out the true fact regarding an incident. We have listed five such groundbreaking football myths which people still believe in.
5. Sir Arthur Conan Doyle played for Portsmouth FC
Legendary crime writer and the creator of Sherlock Holmes, Sir Arthur Conan Doyle was an avid sports fan and his connection with Portsmouth is not unknown. He took great interest in football and also played the sport during his younger days. However, like many football myths, Doyle being the goalkeeper for Portsmouth FC is completely untrue.
Doyle was a football enthusiast and he played as a goalkeeper for an amateur side called Portsmouth Association Football Club, which was disbanded in 1886 and has no connection with Portsmouth FC formed in 1888.
4. Ryan Giggs snubbed England for Wales
In the Golden Generation of the Three Lions, they had stars all over the pitch. However, they still needed someone at the left flank where the likes of Scholes or Gerrard often had to play as makeshift.
Meanwhile, Manchester United legend Ryan Giggs would have been an ideal fit for England on the left flank. However, the rumours of Giggs snubbing England to represent Wales is completely baseless. Giggs is an out and out Welshman born to Welsh parents and always wanted to represent the Dragons.
3. Denis Law relegated Manchester United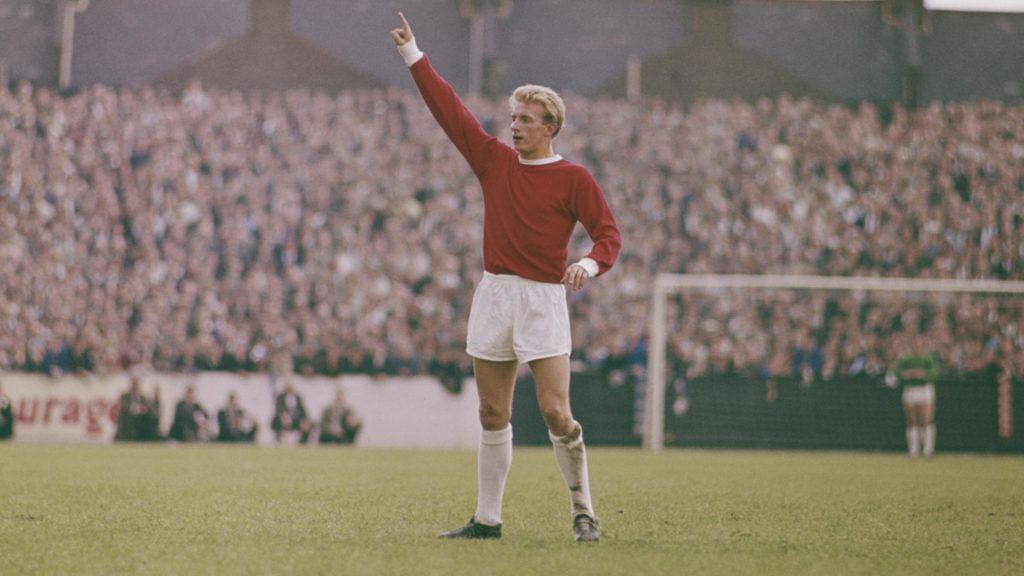 This is a very interesting story that became a part of the football myths. It revolves around Manchester United legend Denis Law who was shockingly sold to cross-town rivals Manchester City. The Red Devils were in danger of being relegated during the 1974 season and they faced City in the Manchester Derby.
The match was edged out by the Citizens 1-0 as Law scored an iconic backheel goal against his former team. Many supporters believed that the loss relegated United that season and it was Law's sweet revenge. However, the real story is that Manchester United's relegation was confirmed irrespective of the loss, as the results in Birmingham and West Ham did not end in their favour.
2. The NASL was a League for players past their prime
The original North American Soccer League (NASL), which started in 1968, is often considered as a league where players who were past their prime would go until their retirement. However, it completely baseless as the NASL featured some of the biggest talents in world football during their time. Many of them blossomed as top players while rubbing shoulders with the top stars and many in fact were at their prime. Players like Giorgio Chinaglia (29), Hugo Sanchez (21), Trevor Francis (23), Peter Beardsley (20) were too young and far away from their retirement.
Some of the older or rather veteran players were also going strong when they joined the NASL. The likes of Johan Cryuff (32), Pele (34), Gerd Muller (33), Franz Beckenbauer (31) would get into any top European team during that time in their career. In fact, Beckenbauer later went back to Germany to play for Hamburg before returning again to the USA, where he played for a season before his retirement.
German football legend Franz Beckenbauer has also called out fans for calling the NASL as a retirement league, as he once said, "We had players from 14 nations in New York, but we weren't a circus troupe. We played highly technical and successful soccer. We beat Ham­burg, Lazio and Atlético Madrid."
1. India did not participate in the 1950 FIFA World Cup due to barefoot ban
This is an age-old myth among the Indian football fans, with their frustrations of not qualifying for the FIFA World Cup, have left a bad taste in their mouths. However, the only time they had the opportunity to play at the big stage was in 1950, but the Indian Football Association turned it down. According to popular belief, most players at the time in the Indian football team would play bare feet and FIFA did not allow them to do so, which resulted in the withdrawal. The claim remains untrue to this day.
Few also claims that India did not have the funds to travel to Brazil for the World Cup. However, the organizers offered to pay most of the travel expenses for the Blue Tigers.
According to the Sports Illustrated magazine, the All India Football Federation (AIFF) announced that they would not take part because of "disagreements over team selection, and insufficient practice time."
For more updates, follow Khel Now on Twitter and join our community on Telegram.