These veteran football stars has aged like fine wine.
Modern-day football has become competitive with respect to the sheer number of matches that take place during the course of a season. Goalkeepers still manage to sustain their fitness levels for a long period of time but that cannot be said about outfield players. One can also witness players turning up in the lesser challenging leagues as they approach their 40s. In this article, we look at five oldest outfield players currently plying their trade in European football.
We have taken into consideration the age of a particular player at the time when they played their last game in their respective domestic league in the 2019/20 season. Furthermore, only players who haven't hung their boots yet are named in this article. Otherwise, the likes of Florent Balmont, Claudio Pizzario and Artiz Aduriz could have been a part of this illustrious collection of players. Moreover, footballers whose teams were relegated at the end of last season were also not included.
5. Rodrigo Palacio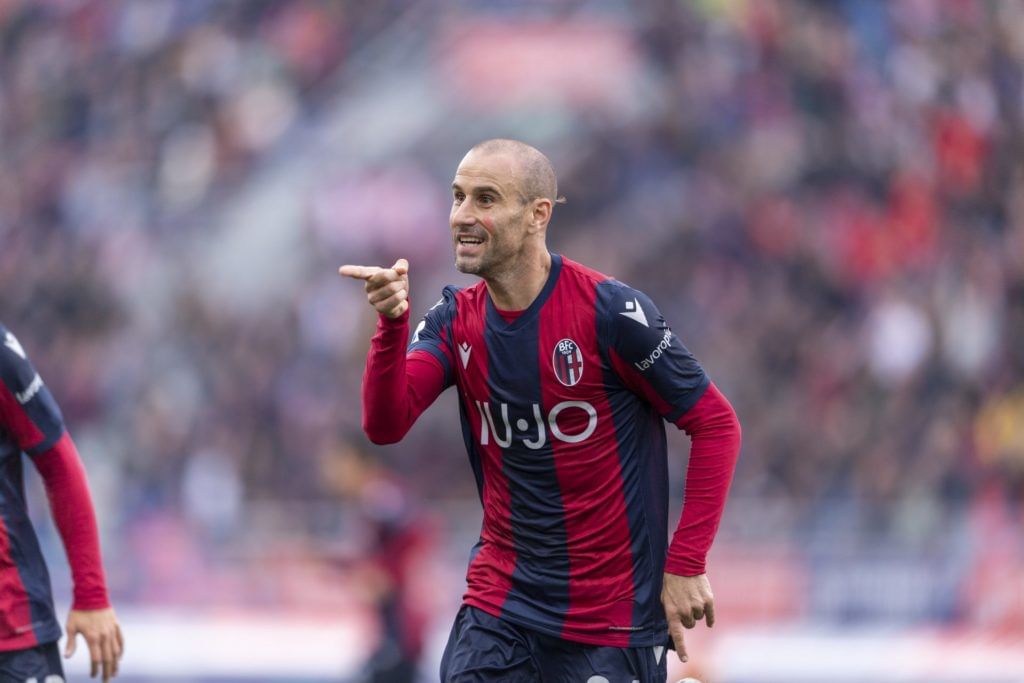 Argentine forward Rodrigo Palacio has fairly impressive numbers for a 38-year-old attacking midfielder. In Bologna FC 1909's final match of the last Serie A season against Torino FC, Palacio played for the entirety of the first half. He was 38 years, 05 months and 28 days old at the time of this encounter.
He played 35 matches in the top-tier of Italian football in 2019/20 and scored seven goals in addition to three assists. The former Internazionale midfielder was included in the starting lineup of the team on 28 occasions. Palacio ranks sixth among the oldest used players in the Serie A during the 2019-20 season, but he makes it to this list as a couple of those individuals were goalkeepers whereas Sergio Flocarri's team S.P.A.L. were relegated at the end of the season.
4. Bruno Alves
Bruno Alves is only a couple of months away from his 39th birthday, but age does not seem to deter the Portuguese centre-back. He made 33 appearances in the Serie A in 2019/20 for his club Parma Calcio 1913. However, it was him playing against US Lecce in the final game of the season that inducted Alves in this list.
Parma emerged triumphant with a margin of 4-3 in this encounter and Alves was aged 38 years, 08 months and 06 days whilst playing in this game. Alves was substituted off in the 46th minute as the defender had already been booked once in this game. However, Alves played 83 minutes on an average per game in the Serie A last season, which is quite a remarkable feat for one of the oldest players in the league.
3. Zlatan Ibrahimovic: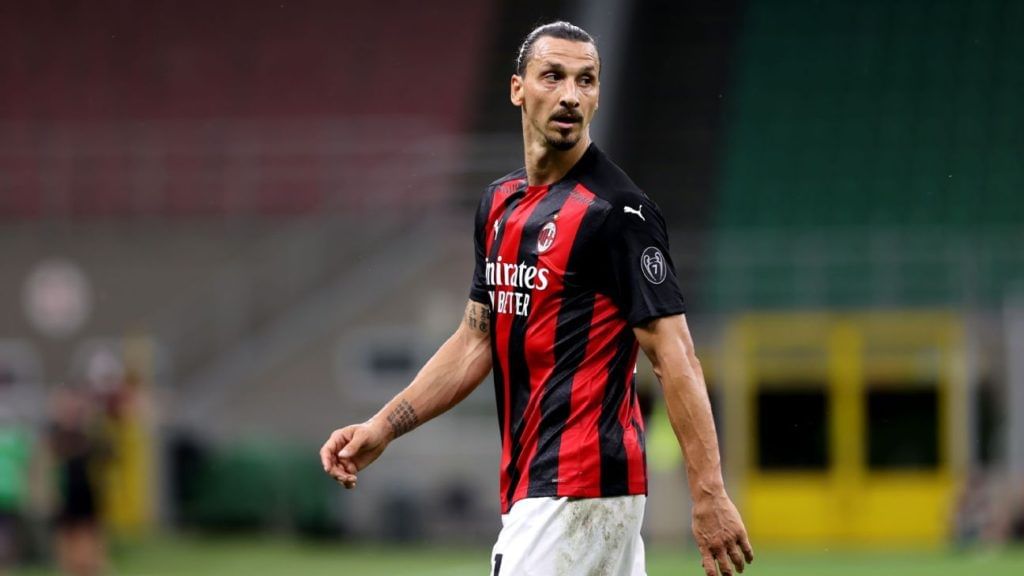 The Swedish maverick might say, "Zlatan never gets old." That is true, as the striker's performances on the field clearly defy the number of summers that he has seen. However, Zlatan Ibrahimovic's participation in AC Milan's encounter against Cagliari on August 1, 2020 put him up in this chart.
Ibrahimovic was aged 38 years, 09 months and 29 days at the time of this match. Staying true to his reputation, Ibrahimovic even bagged the second goal for his team in their 3-0 thrashing of Gli Isolani. The prominent forward notched 10 goals and five assists in 18 appearances in the Serie A in 2019/20. One of the oldest and most famous players in the world, it is expected that he will manage to keep up with the standards that he has set for himself in the coming years as well.
2. Joaquin
Real Betis' skipper Joaquin Sanchez Rodrigues has been an instrumental part of Los Verdiblancos' setup over the years. Two days before his 39th birthday, Joaquin represented Betis against Real Valladolid on July 19, 2020. Joaquin was aged 38 years, 11 months and 28 days whilst playing in this game against the Pucelanos.
In fact, the winger made 34 appearances for his team in the previous campaign of the top-tier of Spanish football. He delivered laudable returns, as the 39-year-old notched eight goals and assisted thrice in the process. The club looks determined to keep hold of their captain too, and offered him a contract extension in December 2019 that will see Joaquin stay at the club until 2021.
1. Vitorino Hilton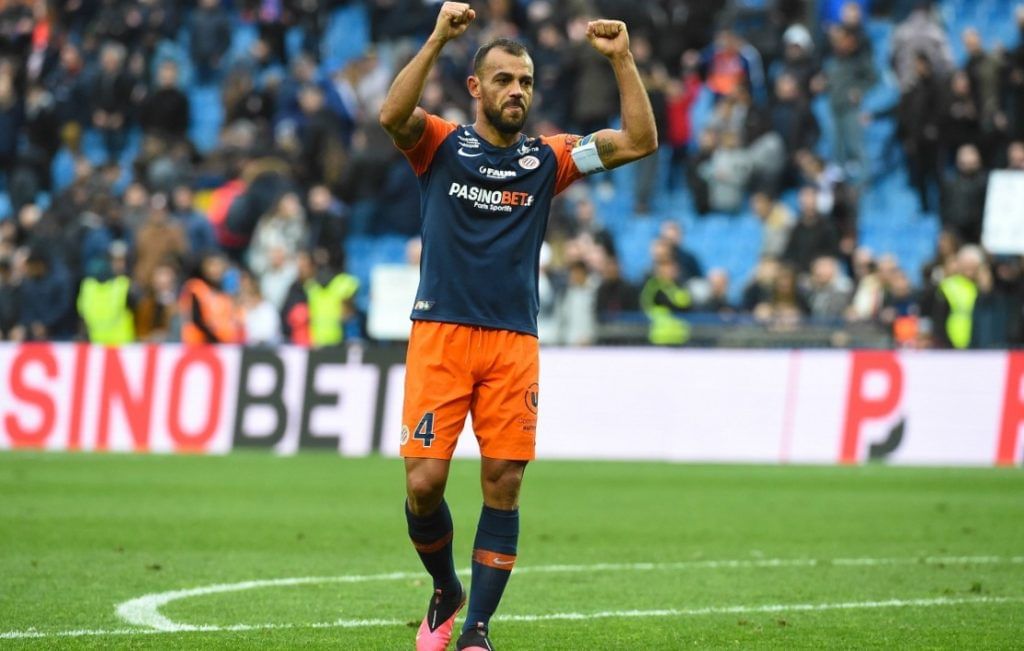 Ligue 1 club Montpellier HSC's seasoned captain Vitorino Hilton takes the top spot in the list of oldest players, and deservedly so. The Brazilian defender was 42 years, 05 months and 24 days old as he took on the field against Stade Rennais on March 8, 2020. Montpellier conceded five goals in that match, and that could be looked upon as one of the reasons for Hilton's dwindling involvement in the first-team in the recent past.
He has grown into becoming more of a mentor than a regular starter and the club is keen to lengthen his stay and secure his services for long. In May 2020, Hilton signed a year-long extension to his contract with the French outfit. On this occasion, club President Laurent Nicollin quipped, "We are delighted that he will continue the adventure with us for another year before we sell him to NASA so they can examine his body!" Hilton turns 43 on September 13 and continues to harness innate passion for the sport.
For more updates, follow Khel Now on Twitter and join our community on Telegram.