UEFA European Championship
Top five playmakers to watch out for at UEFA Euro 2020
By
Sachin Bhat
Some of the world's most creative players will be on display at the quadrennial event.
There's an old saying in football – 'attacks wins you games, but defense wins you titles'. While it's completely true, another important piece of any side's puzzle are the midfielders. Especially those who shoulder the creative burden of their sides. In a tournament like the Euro 2020, the role of these midfielders become all the more crucial in guiding the teams over the line.
Apart from some of the best defenders and strikers, the continental tournament will also boast of some exceptional playmakers. Watch out for these five players in particular.
5. Christian Eriksen (Denmark)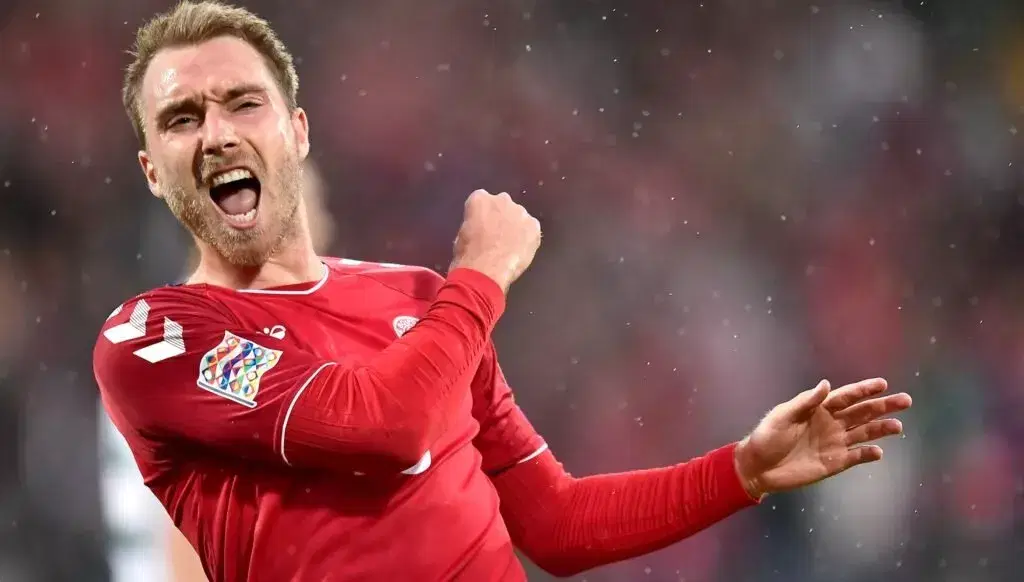 The Inter Milan midfielder has struggled to replicate his Premier League heroics in Serie A. However, he remains Denmark's talisman and their chief playmaker. In 108 games, the midfielder has scored 36 times and made 24 assists for them.
Tactically astute and incredibly versatile, Eriksen is gifted with excellent vision. He could break a side open with a sublime through ball or create an excellent scoring chance for his teammates with his unerring crossing ability. Also, where do we even begin with his penalties and free-kick abilities?
Eriksen, still only 29, is currently in the prime years of his career. Denmark is one of the dark hoses of the Euro 2020 – so expect him to play a crucial role in the campaign this time.
4. Jack Grealish (England)
Gareth Southgate's team is stacked with attacking talents. However, the creative load might fall on the shoulders of Jack Grealish, who's set to play in his first major tournament with England at Euro 2020.
He's shaped up quite well for the same too. A tally of six goals and 12 assists in the Premier League with a mid-table Aston Villa is no mean feat. Grealish is a formidable creative force who can dictate his side's tempo and possesses an eye for a pass.
His ability to win free-kicks in dangerous positions is a skill of its own and most recently, won the penalty which helped England beat Romania in a friendly game. Grealish just cannot be stopped when on the ball, so opposition defenses are going to have a hard time.
3. Kevin De Bruyne (Belgium)
It hasn't been the most ideal Euro 2020 preparation for Kevin De Bruyne. He left the Champions League final early on with a facial injury and then saw his side lose to Chelsea. However, from a pure playmaking point of view, he's still a reckoning force. A tally of 10 goals and 18 assists in all competitions last season tells you everything you need to know.
He normally advances from the deep to create scoring chances. However, the Belgian's expansive passing range means he can launch attacks at the drop of a hat from any position. His set-piece deliveries are also unrivaled and the Red Devils will be depending on him for the creative spark.
2. Bruno Fernandes (Portugal)
Bruno Fernandes has been the toast of the Premier League since arriving from Sporting CP. He's brought some much-needed swagger to Manchester United's midfield and transformed them into a formidable unit again.
His goalscoring record speaks for itself and carries an uncanny set-piece threat too. The Portuguese has scored 28 goals and and 17 assists for the Red Devils in 2020/21.
We're yet to see him star for Portugal in the way he has for Manchester United. However, don't let that lead you into thinking that Fernandes is any mug on the international stage. This might just be the championship where he truly takes the mantle from Cristiano Ronaldo.
1. Thomas Muller (Germany)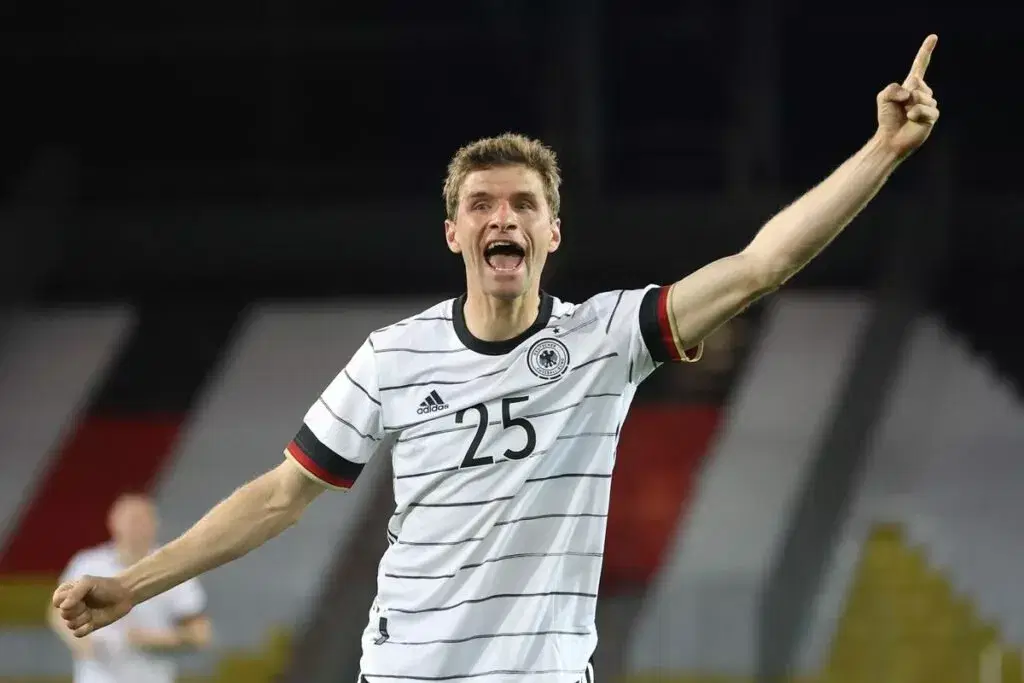 The last year or so has seen the re-emergence of Thomas Muller. Ostracized from the national side and slowly frozen out by Niko Kovac, his career was in serious jeopardy. But since then, he's lifted a second treble and set the record for most assists (18) in a single Bundesliga campaign.
No player in the world can hold a candle to Muller's spatial intelligence and tactical awareness. The 31-year-old is a prolific goalscorer on his day and marked his return to the Germany squad with a goal and an assist against Latvia.
With him orchestrating their play, Joechim Low's side can go the distance in Euro 2020.
For more updates, follow Khel Now on Twitter, Instagram and join our community on Telegram.