The Nerazzurri missed out on the league title by a single point to rivals Juventus last season.
The 2020-21 season of the Serie A have already started with Inter looking like a serious contender for the league title. While they came up short against Juventus in the last season, the Nerazzurri have done serious business in the summer transfer window and are looking like an even better side this term.
Meanwhile, the supremacy of Juventus in the Italian top flight remains unmatched by most clubs across different domestic league competitions in Europe. Very few teams in the continent have achieved the same amount of domestic success as the Bianconeri, especially in the past decade. However, with the apparent resurgence of Inter, it looks like Juventus will have a tough time defending the league title this season.
Here are five reasons why Inter can win the Serie A in the 2020-21 season.
5. Impressive business in summer
Inter have done well in the summer transfer window. The likes of Nicolo Barella, Alexis Sanchez and Stefano Sensi who played for them on loan last season, have been given permanent deals while Alexander Kolarov, Achraf Hakimi and Arturo Vidal signed for them.
On the other hand, Juventus have not made the best use of their transfer window. Apart from Arthur Melo and returning loanee Emre Can, no other high-profile names have joined them ahead of the new season. It looks like their new manager Andrea Pirlo is not clear about the kind of reinforcements in his squad – which brings us to our next point.
4. Andrea Pirlo's lack of experience as manager
Not many people foresaw the appointment of Pirlo as the new manager at Juventus. The reason was simple – he has absolutely no experience as a manager. However, the Serie A defending champions seem to have backed him to deliver good results.
Experience is a big necessity, especially when managing an elite-level club like the Bianconeri, as it helps the coach to overcome tough situations like a goal deficit or a fall in position. Further, he also has an added responsibility of supervising star players like Cristiano Ronaldo and Gianluigi Buffon, which can cause further trouble if not executed properly.
3. Antonio Conte is a proven winner
Winning the Serie B with Bari, four Serie A titles and two Italian Super Cups with Juventus, and a Premier League and FA Cup with Chelsea – these are only a few of Conte's managerial achievements. He also finished second in the race for FIFA's The Best Men's Coach award in 2017.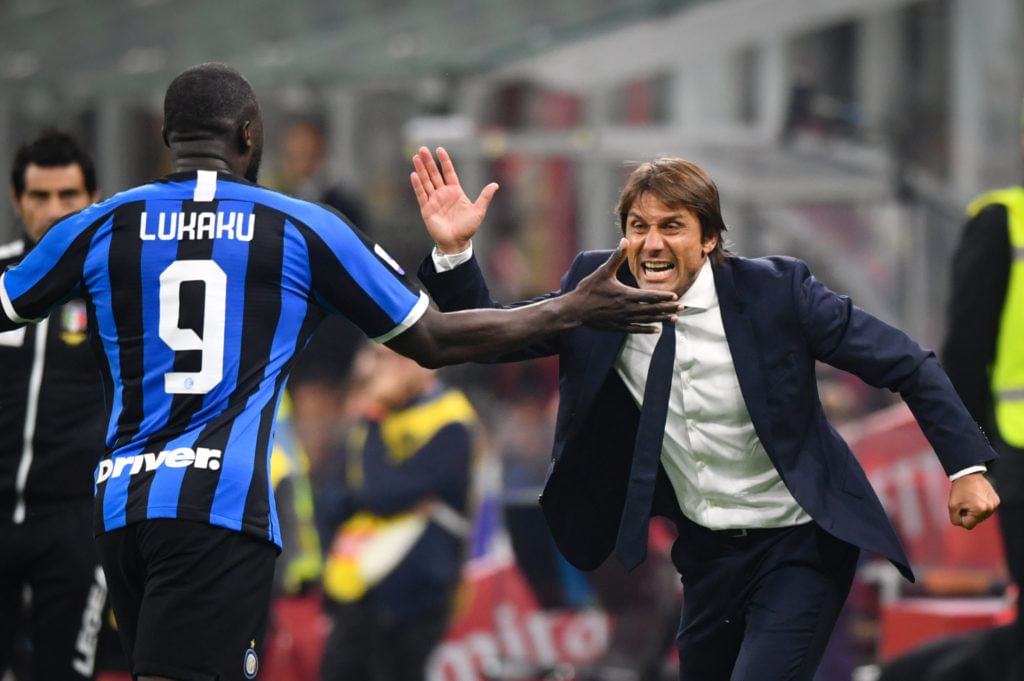 Conte began his stint with Inter last season and for the first time in many years, they reached the closest to winning the Serie A title before the Bianconeri overtook them by just one point. They also reached the final of the Europa League, where they lost to La Liga club Sevilla by a narrow 3-2 margin.
Conte has already proved that he has the ability to win titles, and having already transformed Inter to a major force within a year, they may grow stronger and actually win the title next season.
2. Other teams have grown stronger as well
In the past few years, Serie A has seen the resurgence of a few other teams as well, like AS Roma, SS Lazio, Atalanta and Napoli. AC Milan also looks set to follow suit, while others like Sampdoria and Udinese seem capable of producing upsets on a regular basis. While this is likely to reduce the dominance of Juventus in the league, none of them have grown as strong as Inter and hence, while they can all be counted on to perform, they are still likely to play into the hands of Inter.
Juve are not unbeatable anymore and if their away form resurfaces, then Inter could capitalize on it to go ahead in the title race.
1. Juventus may have other primary objectives
Juventus have been winning the Serie A title for the past nine seasons in a row – however, they have not been able to replicate their domestic success in Europe. In the past five years, they came close to winning it twice, with Barcelona and Real Madrid crushing their hopes in the final hurdle.
By signing Cristiano Ronaldo in 2018, they made it clear that they are no longer keen to lose out on the UCL. Despite so, they failed to impress in both 2018-19 and 2019-20 and hence, it will not be surprising if they go all out in pursuit of the coveted trophy, having last won it in 1996.
For more updates, follow Khel Now on Twitter and join our community on Telegram.