The Nerazzurri have laid down a long-term plan and Antonio Conte is the building upon it.
Little over just a year ago, Inter had completed a stunning end to their season. After a late rally inspired by Luciano Spaletti's motivational skills, the Nerazzurri clinched a top four finish in Serie A – guaranteeing a place in the UEFA Champions League for the 2019/20 season. Following years of disappointment, perhaps that was the light at the end of the dark tunnel which fans had long hoped for. And now, Inter are finishing another memorable season, this time with Antonio Conte.
After completing a takeover of the club in October 2018, Chinese Businessman Steven Zhang planned a definitive overhaul to bring Inter back to where they belong – the top of Serie A. It all started with the introduction of Antonio Conte, who arrived at the club with a proper long-term plan to end the dominance of his former side – Juventus.
To fund Conte's vision, Zhang's enterprise gave him a formidable summer transfer war chest to make the necessary signings needed to compete at the top. After a long saga, Conte was able to fulfil a long-time wish by securing the high-profile signing of Romelu Lukaku from Manchester United. The addition of Diego Godin on a free was an extra bonus Inter received to bulk up the quality in their team.
As the shrewd tactician he is, Conte also bought midfielders Stefano Sensi and Nicolo Barella, young defender Christian Biraghi as well as out-of-favour winger Alexis Sanchez on loan to add more depth to his squad. Apart from Alexis, every single one had an option to buy for a rather low amount (in the current transfer market).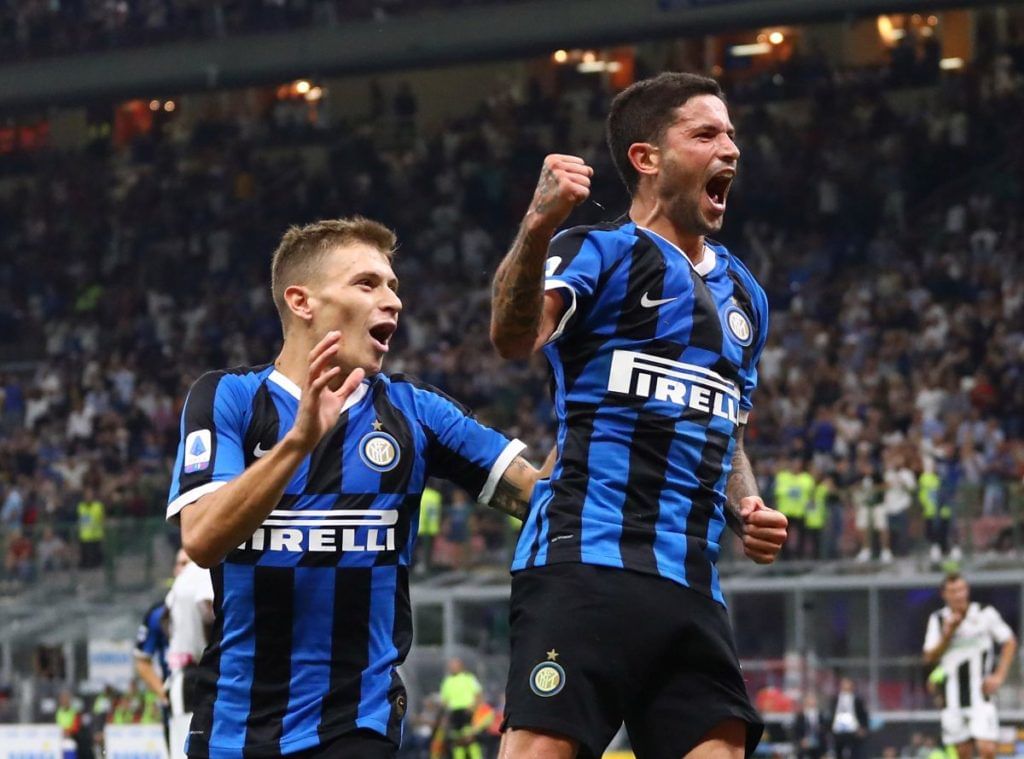 By making these fundamental signings at Inter, Antonio Conte had filled the gaps all around his squad. In doing so, the more talented players being pegged back by mediocrity could also spread their wings. Lautaro Martinez, Stefan de Vrij and Marcelo Brozovic shined through in this new set-up, which also included Conte's infamous 3-5-2 formation that brought that perfect balance to the structure of Inter.
The style of play of Inter has been quite old-fashioned under the set-up of Antonio Conte. The ball is sprayed to the wing-backs who are encouraged to push forward, and these makeshift wingers then make dangerous crosses that are capitalized on by Lukaku and Martinez. With the duo shining through together, Antonio Conte had found his combination to mount title challenge with Inter.
While the Nerazzurri were nearly flawless in the first half of the season, the cracks which he had slightly glued started to appear soon. A sign of weariness, average options to back up on and regular slip-ups meant that Juventus have sped past them to almost guarantee another Serie A title.
But even expecting them to win the Scudetto in Conte's first season back was a bit farfetched in the first place. In terms of squad strength, the sheer numbers of quality players Juventus pose powers out Inter's muscle. That was clear enough in both their meetings, when Juve managed to nudge past them with conviction.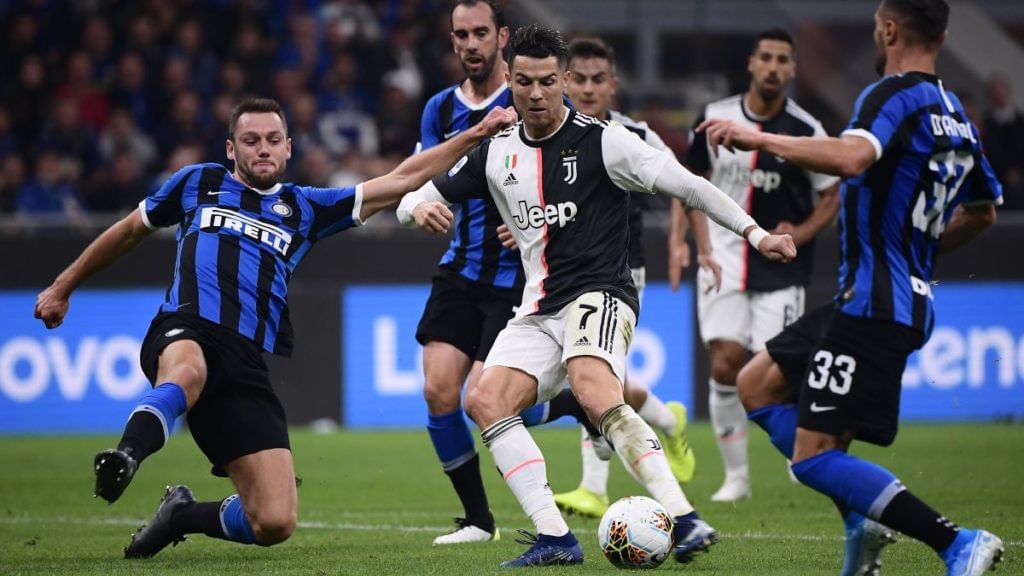 Conte might have attained near-instant success at Turin, winning the league title in his first season at Juventus, but the power-structure of the league was much different back then. AC Milan had started to dwindle and Inter were going through all kinds of management problems. Currently, both Inter and Antonio Conte will have to pull off something special to slain the Goliath in the form of Juve.
It definitely will not be an easy ride. The Bianconeri not only have the attractive power having roped in Cristiano Ronaldo in 2018, but financially they've way ahead of others even in the post COVID-19 market. Inter, although, will need to be shrewd with their signings in the summer – even though Zhang will try to provide Conte with the targets he wants.
One positive thing for the Nerazzurri is that the blue side of Milan has also become a lucrative option for many. Inter's barrage of signings over the last year proves that. With a proven manager and a successful system, many players would be willing to help their fight to abolish the Juve reign.
But to destroy the high order, Inter needs a few solid transfer windows to reshape the squad into the gritty, hard-working machine that Conte envisions. They require more creativity in the middle, more composure in defence and top quality wing-backs. Fortunately, their route to success seems to be a well-planned one.
Achraf Hakimi's signing means they're getting a world-class wing-back guaranteed to become more productive in the coming years. If forced to sell Lautaro Martinez, they can then use the huge fee reaped from his sale to bring more young blood to bring that x-factor in the attack.
As long as they plan for long-term benefits rather than short-term glory, Inter could effectively break the chain of dominance created around the league. Juve have had many moments of uncertainty, with Sarriball not working as well as fans had hoped it would. They're vulnerable enough to break if a formidable opponent can pressurize them into it.
For Conte, it's all about finding that perfect balance. A mix of blooming youngsters alongside reliable experienced players should create the perfect path to long stretched success. As long as Antonio Conte receives proper support from Inter management and is allowed to control his side's evolution over the next years on his own terms, he could easily usher a new chapter of dominance in Italian football – this time with the Nerazzurri reigning supreme.
For more updates, follow Khel Now on Twitter, Instagram and join our community on Telegram.