Each of these players scripted history at some point in their career with moves abroad.
The ultimate dream of an aspiring Indian footballer is undoubtedly to play for the national team. However, a parallel desire every footballer from the country craves for is to play outside the nation. Indeed, the ability to break free from the corners of Indian football and play in a different environment indicates a real taste of success.
Over the years, there have been a handful of Indian footballers to have played for foreign clubs. A number of players have gone to train with foreign clubs. But not all have actually signed a professional deal with them. Be it a male or female footballer, it isn't easy at all for an Indian player to get recognized by a prominent foreign club.
Indian Women's team stars Dangmei Grace and Manisha Kalyan are the latest Indian footballers to sign for foreign clubs. Grace has joined Uzbekistan side FC Nasaf, while Manisha has penned a two-year contract with Cyprus champions Apollon Ladies. The latter could also become the first-ever Indian to play in the UEFA Women's Champions League, with Apollon in action in round 1 of the UWCL qualifiers.
The pair join an exclusive class of Indian footballers to have played for other foreign clubs at a professional level. So let's look at the top 10 Indian footballers to have played for foreign clubs.
10. Sahil Tavora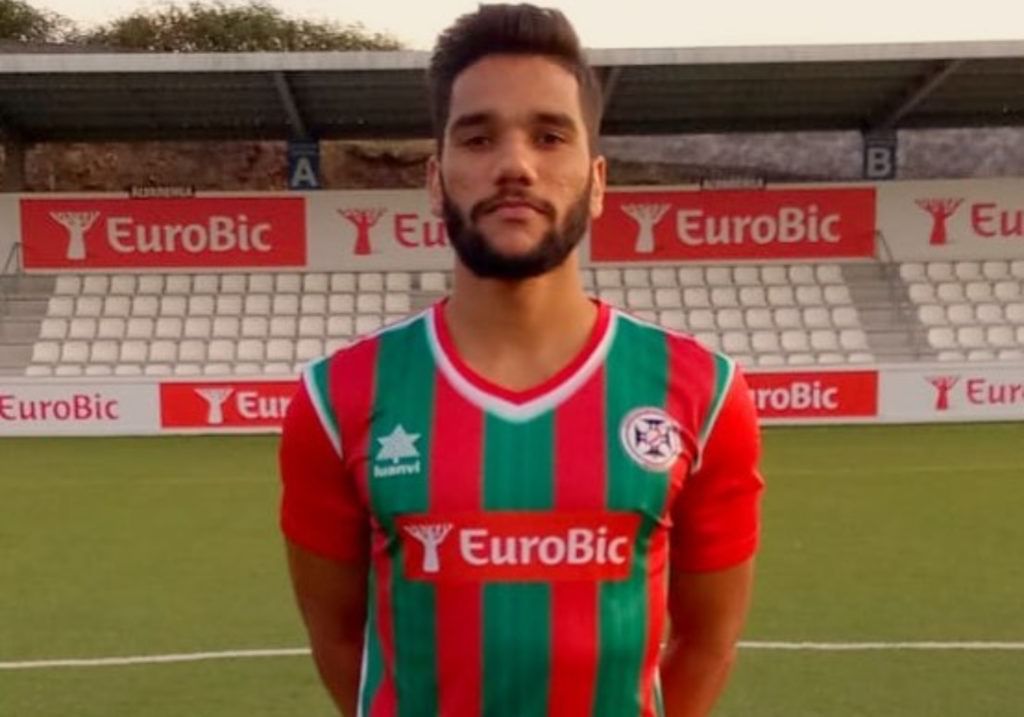 Hyderabad FC's hero from the last Indian Super League (ISL) finals has a lot of experience under his belt. That includes playing outside India! Indeed, Sahil Tavora has played for a foreign club in his career. After his impressive performances for FC Goa and Mumbai City in the ISL, he was signed by Portuguese side GDSC Alvarenga.
The midfielder played in the Campeonato de Portugal – the fourth division of Portuguese football. In only one season for them, Tavora made 26 appearances and scored a goal. In doing so, he joined a rare class of Indian footballers to have played in Europe.
9. Ishan Pandita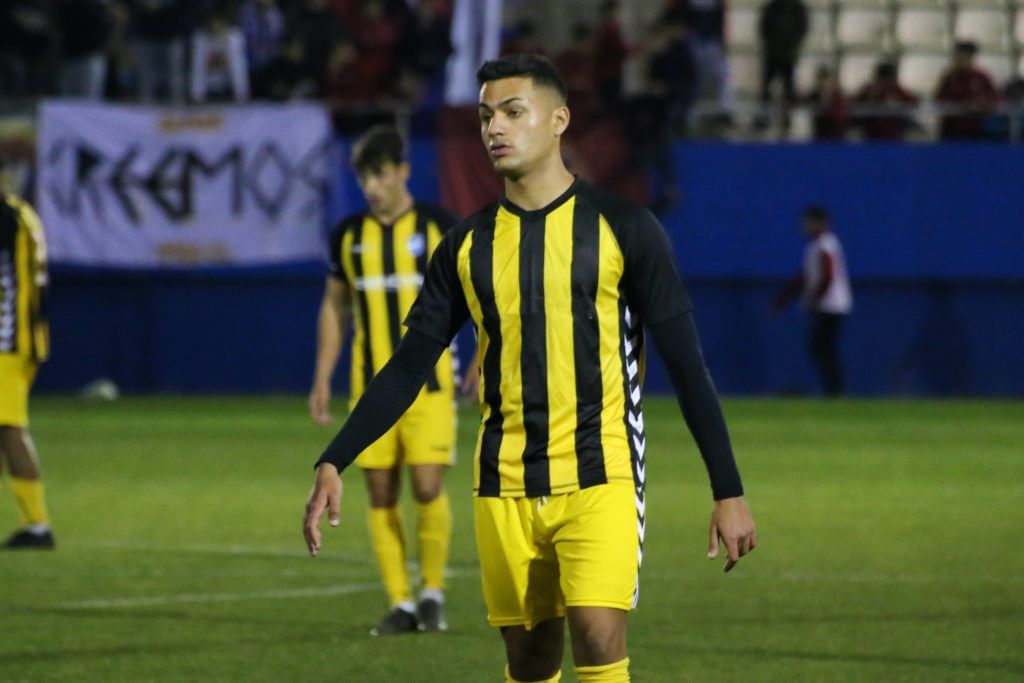 Ishan Pandita was able to gain the experience of playing in a foreign league way before marking his arrival into Indian football. Indeed, the striker spent his youth years in Spain. He played at the youth academies of clubs like Leganes and Almeria.
But his most major breakthrough in Spain was at Lorca FC. He played for the Spanish fifth division club for a season, scoring six goals in 26 games. In doing so, Pandita was also their top-scorer. After that, he decided to come back to India before signing for FC Goa in the 2020/21 campaign.
8. Romeo Fernandes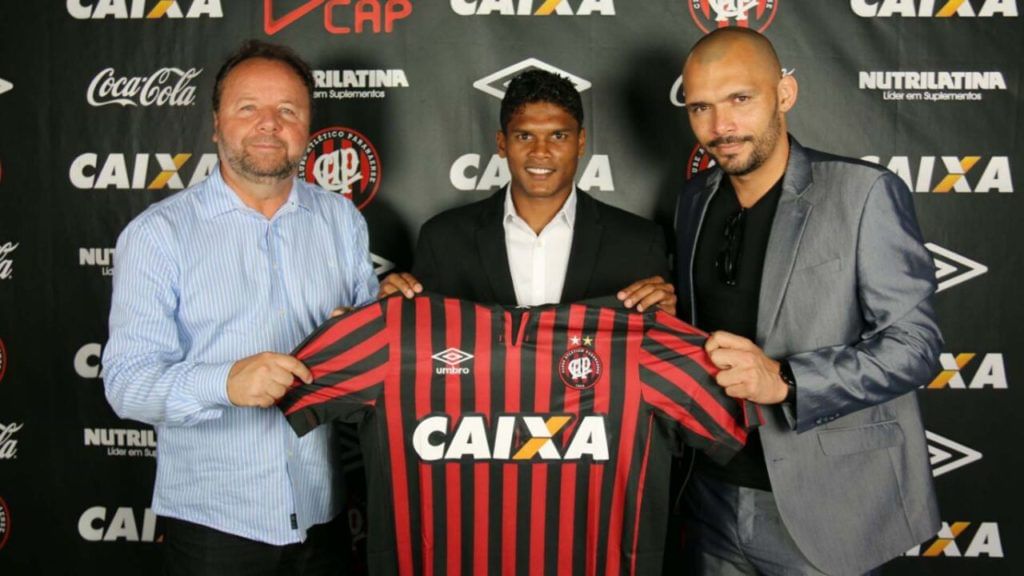 A skilful, pacy winger with a lot of potential in him, Romeo Fernandes gained a lot of vital experience as a youngster. After an impressive season in ISL for FC Goa in 2014, he gained some international attention. Fernandes was roped in by Brazilian Serie A (top division) side Athletico Paranaense on a short loan spell.
This was influenced by the recommendations of then FC Goa manager Zico, who was super impressed by Fernandes. Romeo went on to make history by becoming the first Indian footballer in history to play for a Brazilian top division club. He only made one single appearance before coming back to India, but that experience of playing for a foreign club was vital for Fernandes' development.
7. Subrata Paul
A product of the famous Tata Football Academy, Subrata Paul started making waves from a very young age. In 2011, he earned the name of 'Spiderman' because of his incredible shot-stopping ability shown in the AFC Asian Cup. Paul's reputation started growing and his impressive performances caught the eye of foreign clubs. So much so that in 2014, Danish top-division club FC Vestsjaelland signed him up.
He became only the second Indian player to play for a top-division European club. While Paul didn't make any senior appearances, he played for their reserves. Moreover, he learnt a lot of new skills and techniques to improve himself – returning to India a much more complete goalkeeper.
6. Aditi Chauhan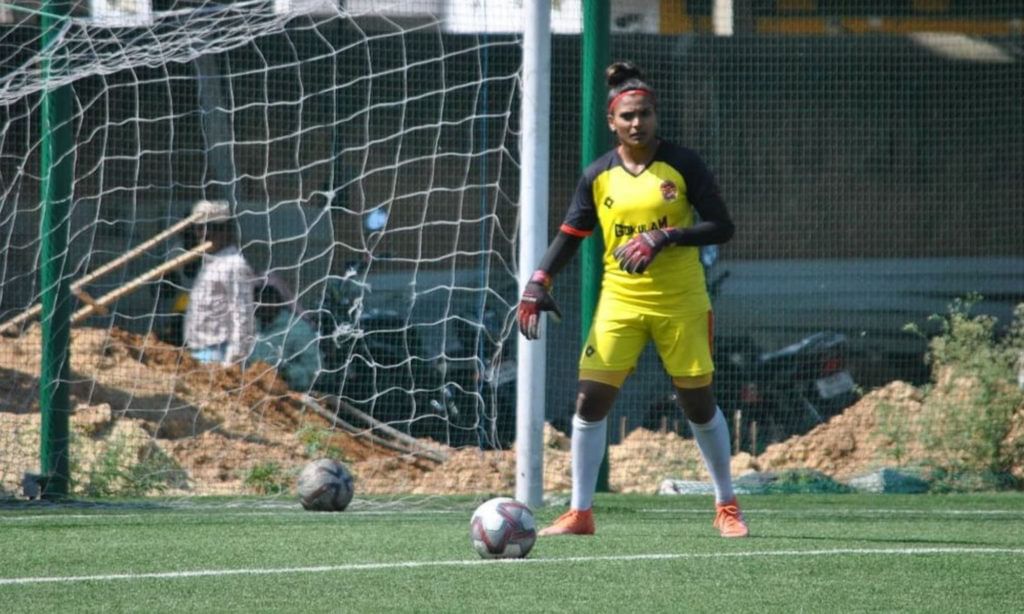 Aditi Chauhan has held the mantle of the no.1 goalkeeper in the Indian Women's football scene for quite a few years now. However, her career started comparatively later than others'. After playing at a university level for a few years, Chauhan received her big break in 2015. She was roped in by West Ham United's women's side.
Aditi became the first female Indian footballer to play competitively in England as well as the first to play English league football. She made seven appearances for them across three years. Chauhan returned to India after that and has been involved in Indian football since. She's helping the Women's football scene grow in India and inspiring more girls to take up the sport professionally.
5. Mohammed Salim
Mohammed Salim has a special place in the history books of Indian football. In more than one way, he's a pioneer for Indian footballers. After being inspired by Mohun Bagan 1911 IFA Shield win, Salim dedicated his life to football. He climbed the ranks in the pre-Independence Indian football system
He excelled for clubs like Mohammedan Sporting, East Bengal and Aryans club. Salim's performances were so good that Scottish giants Celtic signed him in 1936. In doing so, he became the first-ever Indian footballer to play in Europe.
Salim bamboozled spectators at Celtic with his incredible ability with the ball. After contributing 3 out of 7 goals for Celtic in a 7-1 win over Galston in August 1936. After that, he was labelled 'The Indian Juggler' by Scottish dailies. Salim made his mark in Scotland in his short stay before returning to India.
4. Gurpreet Singh Sandhu
Gurpreet Singh Sandhu started to show a lot of promise right from his youth football days. Signed as an 18-year-old by East Bengal, he needed some time to climb the ladder. But just as he turned 20, Sandhu became the first-choice goalkeeper for the Kolkata giants.
After proving himself a commendable shot-stopper and solid goalkeeper, Sandhu gained international attention. In 2014, Norway's first division side Stabaek signed him on a multi-year deal.
Sandhu impressed the coaches in training and majorly participated in cup competitions. He did play for them in the Norwegian first division, becoming the first Indian footballer to do so. Gurpreet also went on to become the first Indian player to play in the UEFA Europa League against Connah's Quay Nomads. After a three-year spell at Stabaek, Gurpreet returned home in 2017 and has been with Bengaluru FC ever since.
3. Bhaichung Bhutia
Bhaichung Bhutia emerged as Indian football's next big thing in the 1990s after impressing for East Bengal and JCT. The Sikkimese sniper proved himself as a prolific, highly skilful forward with unpredictability in his game. In 1999, Bhaichung decided to test himself by joining Manchester-based club Bury FC.
He penned a three-year contract with them. By doing so, he became the first-ever Indian footballer to sign a long-term contract with a foreign club.
He played for them in League 2 (third division of English football) and scored eight goals in 37 appearances. Bhutia had to leave as the club was nearing financial ruin. But the experience of playing in England was vital for his development. After, Bhaichung also played for Malaysian clubs Perak FA and MK Land FC, enjoying decent, short stints with them.
2. Bala Devi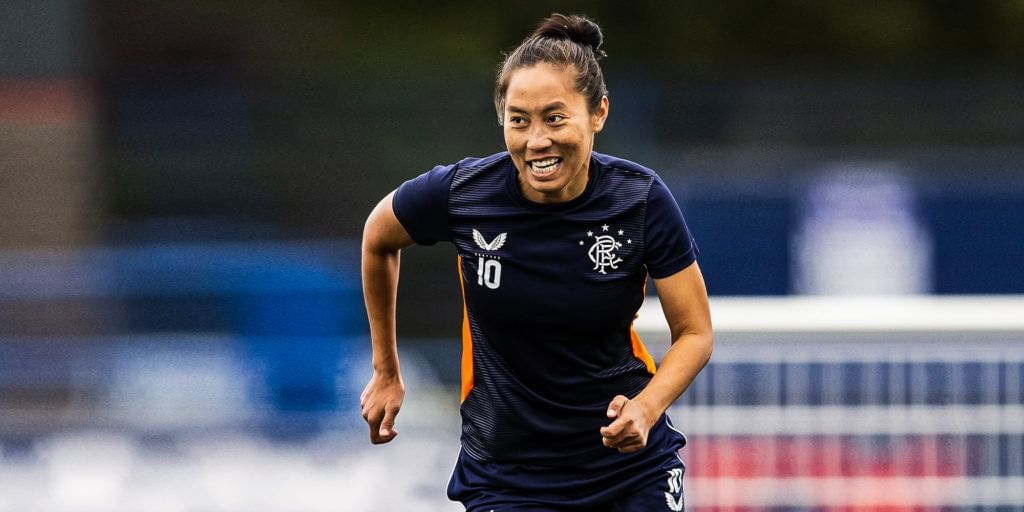 Bala Devi has risen to the status of a living legend in Indian football. She is one of the real pioneers for female Indian footballers and also a beacon of hope. After excelling for the Indian national women's team and club level for many years, Bala got her big break in 2020. She signed a contract to join Rangers' women's team and in so, scripted history.
Devi became the first Indian female footballer to play in the Scottish top division. She scored a few goals in her appearances for them and impressed their fans too. The leading goalscorer for the Blue Tigresses has now ended her stay at Rangers. But her vital experience at such a major foreign club is a worthy reward for all her heroics throughout her career.
1. Sunil Chhetri
Sunil Chhetri has become THE footballer recognized by everyone in India to this date. The 37-year-old has had a varied, prosperous career full of highs and lows. Since making his senior debut for Mohun Bagan in 2002, Chhetri has gone on to enjoy an eventful career. He's made over 100 appearances for India and become their highest-ever goalscorer with 84 goals. Chhetri also got the experience of playing for a foreign club in 2010.
After missing out on a chance to play for QPR and Celtic, he penned a deal with MLS club Kansas City Wizards. He made a few appearances for them, becoming the first Indian player to play for an American top division side.
Chhetri even played against Manchester United in a friendly in 2010. After a short stint with Kansas, he came back to India. Chhetri moved to Sporting Lisbon in 2012 and played for their B team for a short spell before returning to India.
For more football updates, follow Khel Now on Twitter, Instagram and join our community on Telegram.