These elite players have shattered records for their respective nations and etched their names in the folklore.
To be amongst the best is no ordinary feat. It requires constant commitment and dedication, along with an unwavering spirit. Players in this list represent this ideology as they have fought hard to be at their best for the country. The list of highest scorers in international football contains some of the most lethal and world-renowned strikers as well as few lesser known but prolific forwards.
On September 2, Cristiano Ronaldo surpassed Iranian legend Ali Daei's all-time record of 109 international goals with a brace against Ireland. Ronaldo was already leading the list of highest active scorers in international football. Now with his brace, Ronaldo also became the highest international scorers of all-time.
Let's take a look at the top 10 highest scorers in international football of all time.
11. Sandor Kocsis (Hungary) -75 goals
One of two mighty Magyars in the list, Sandor Kocsis terrorized opposition teams as part of a thrilling Hungary side of the 1950s. He led Hungary to an Olympics Gold and also to the final of the 1954 FIFA Word Cup, their best ever finish to date. Kocsis scored 75 times for Hungary in just 69 matches.
His goal-scoring exploits earned him the Golden Boot at the 1954 FIFA World Cup. His final international goal came against France in 1956 when he netted in a 2-1 victory.
9. Ali Mabkhout (UAE) – 77 goals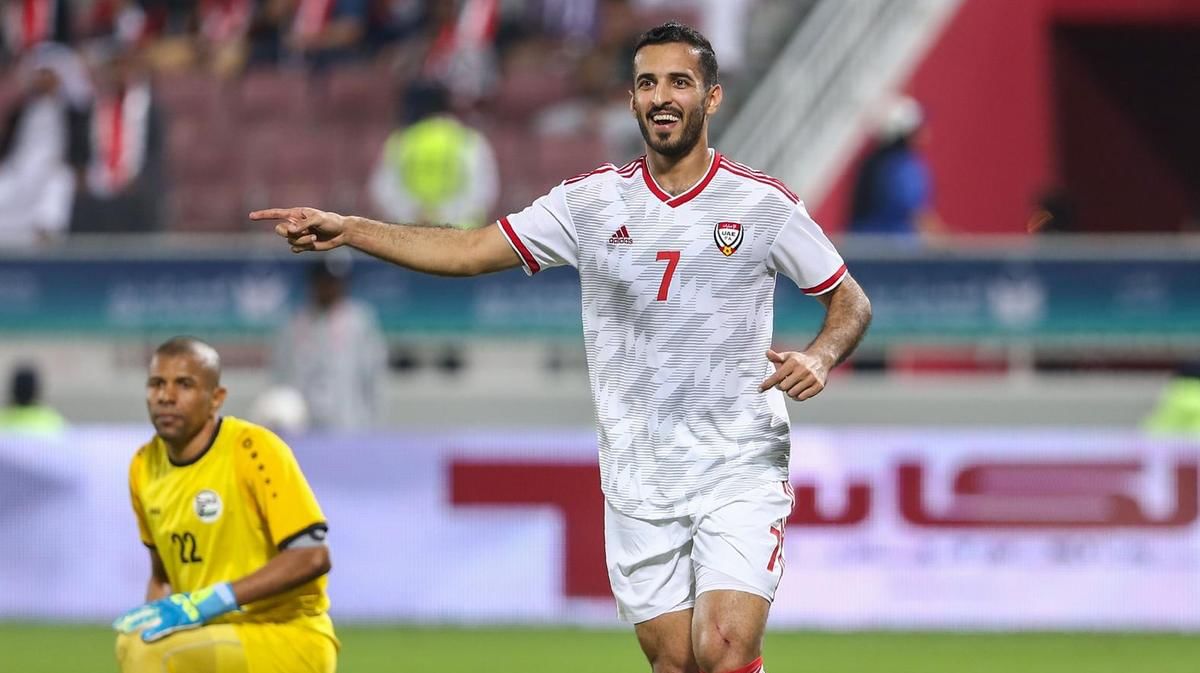 One of only two active players on the list, Ali Mabkhout has been one of UAE's top marksmen. Since his debut in 2009 against Czech Republic, he has featured regularly for the Whites. He has made 94 appearances for the UAE national side.
The Al-Jazira star has netted 77 times for his country, which includes a stellar 2019 when he scored 19 goals. He most recently scored three goals in as many matches in the World Cup Qualifiers for UAE, netting twice against Indonesia and one against Vietnam.India
9. Pele (Brazil) – 77 goals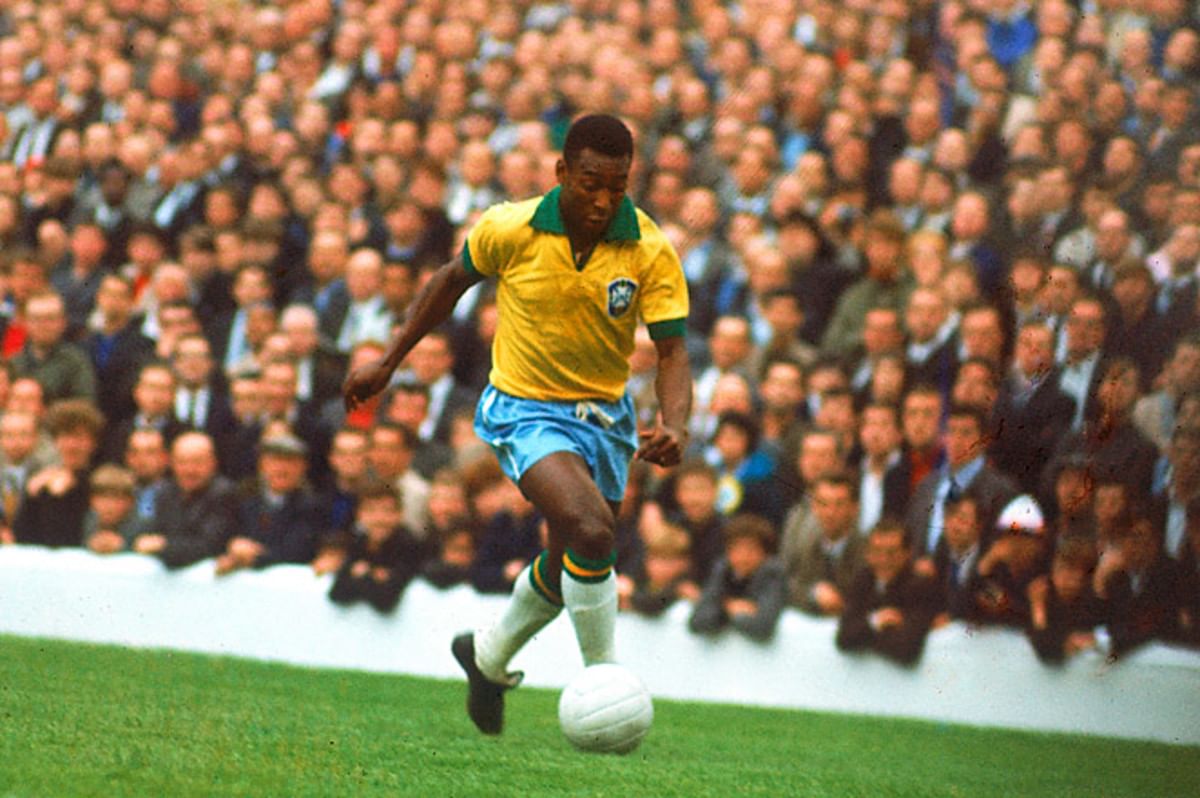 The Brazilian legend began his goal-scoring exploits when he was a 16-year-old. He scored his first goal for Brazil in a 2-1 loss to arch rivals Argentina. The Santos star lit the international stage for the next 14 years, leading Brazil to three World Cup titles in 1958, 1962 and 1970.
His exceptional goal-scoring stint came to an end in 1971 when he took the field against Yugoslavia. Pele retired having participated in 67 wins, 14 draws and 11 losses and scoring 77 goals in the process.
8. Hussein Saeed (Iraq) – 78 goals
Just eight minutes into his first competitive match for Iraq, Hussein Saeed scored his maiden goal for his national team. The goal came against Indonesia in the 1977 Merdeka Cup. 77 goals later, the Al-Talaba forward retired as a national hero, having established a clear footprint in the nation's footballing ecosystem.
Saeed is considered to be one of the best Iraqi football players of the 20th century. He led Iraq to two Arabian Gulf Cups and an Asian Games Gold medal.
6. Godfrey Chitalu (Zambia) – 79 goals
Regarded as Zambia's greatest footballer ever, Godfrey Chitalu was a forceful presence for the African nation. The Kabwe Warriors' forward seemingly scored at will for his nation netting 79 goals in just 111 matches. His exploits on the field led him to be named as the Zambian Footballer of the Year five times in his career.
He scored his first two international goals in a 2-2 draw against Uganda in a friendly in 1968. While his 79th and final goal for Zambia came against Kenya in the Jamhuri Cup held in 1980.
5. Sunil Chhetri (India) – 80 goals
India's record goalscorer, appearance maker and captain, Sunil Chhetri is among the top-four highest-scoring active footballers in the world. Despite being 37, Chhetri has carried the burden of scoring goals for his country and netted a wonderful brace in a must-win game against Maldives at SAFF Championship 2021. With Chhetri aging like fine wine, it only looks a matter of time before he jumps higher in this list.
5. Lionel Messi (Argentina) – 80 goals
Lionel Messi scored a brace vs Bolivia to enter into the top five international goalscorers of all time. The Argentinian magician hasn't shown the same prowess on the international stage as he did for Barcelona. But still, he remains one of the greatest of all time, even earning a Golden Boot at the 2014 World Cup.
4. Ferenc Puskas (Hungary) – 84 goals
The most well-known Hungarian football on this list, Puskas is remembered for his time with Real Madrid. The forward was also an influential presence for Hungary, scoring 84 goals in just 85 matches. He led his team to a Summer Olympics Gold as well as a Silver medal finish in the 1954 World Cup.
The Hungarian legend was also awarded the Golden Ball in the 1954 edition as reward for his amazing showing and occupies the fourth spot in the list of highest scorers in international football of all time.
3. Mokhtar Dahari (Malaysia) – 89 goals
Supermokh, as he is widely known, was a mean scoring machine who dominated Malaysian football between 1972-1985. Named as the best Asian forward when he was just a 23-year-old, Dahari had a storied career that saw him lead the Malaysian team to a Bronze medal in the 1974 Asian Games.
He also led them to their best ranking of 61 in 1977. Dahari made his international debut at 19 years of age and scored a mind-blowing 89 goals for his nation in 142 games. A big-time crowd favourite, Mokhtar was a huge reason why many youngsters took up the sport in Malaysia.
2. Ali Daei (Iran) – 109 goals
Ali Daei was generally known amongst the current generation of fans as the player Ronaldo was chasing. The Iranian's 109 goals seemed like an unbreakable record at one point. He started his career in 1993 in an ECO Cup tournament held in Tehran and stayed on for 13 years.
The former Bayern Munich star achieved the mind-blowing record in just 149 matches, during which he led the team to an Asian Games Gold medal in 1998.
1. Cristiano Ronaldo (Portugal) -115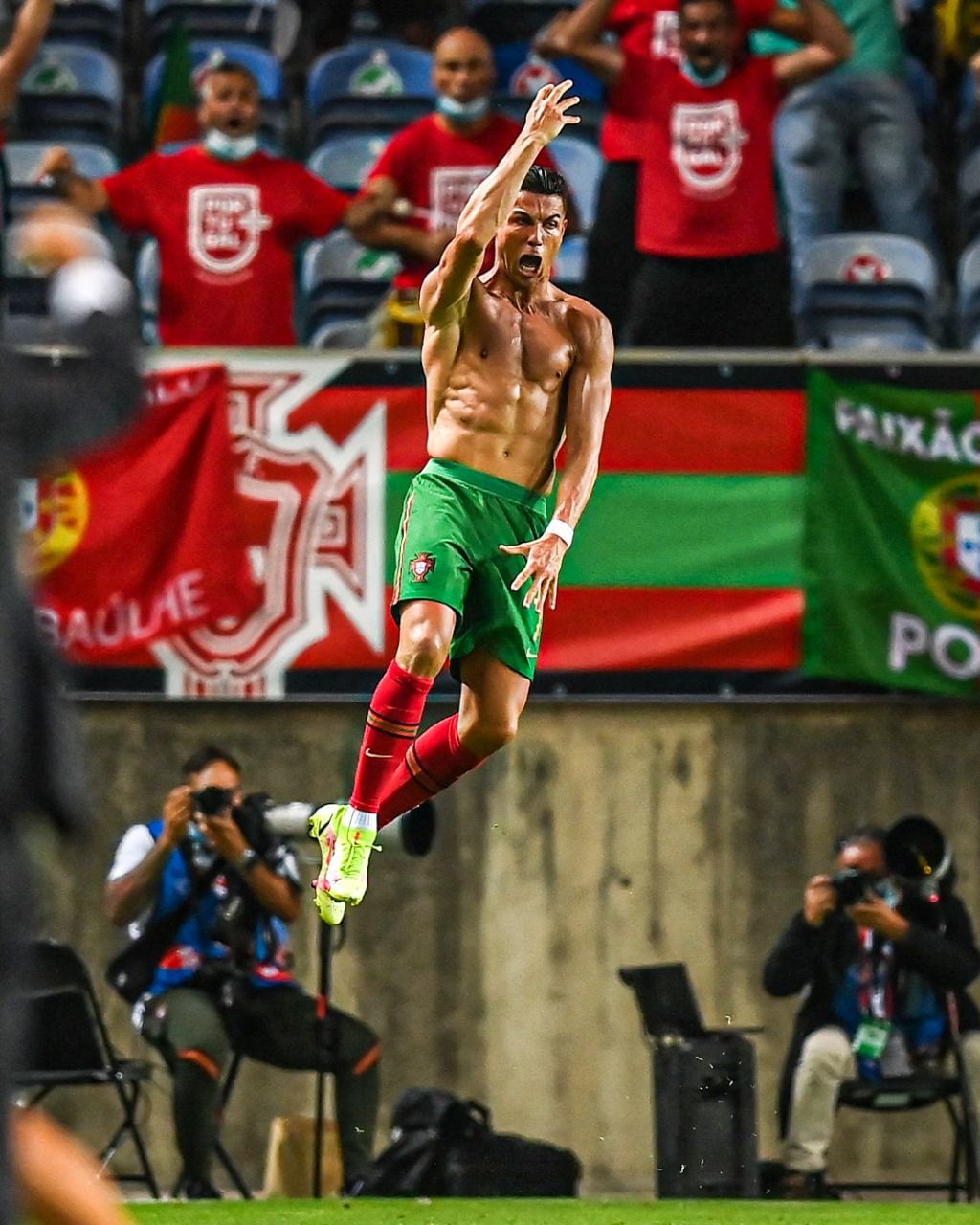 Cristiano Ronaldo is now the all-time highest international goalscorer having netted 115 times on the international stage. The Portuguese star had surpassed Ali Daei's record of 11 international goals in a 2022 FIFA World Cup qualifier match against Ireland where he had netted a brace to make the record his own. The five-time Ballon d'Or winner has since added to his tally.
The impact the Portuguese has had on the game is unfathomable. His trademark celebration has been a sight very common for football fans. The Portuguese talisman will aim to increase the lead at the top spot of the highest international scorers list in upcoming matches for Portugal. Becoming the all-time leading goalscorer in men's international football is just another slice of record possessed by one of the greatest footballer ever to grace the game. Manchester United forward is also all-time leading goalscorer in the history of football.

*Last updated on October 16, 2021.
For more updates, follow Khel Now on Twitter, Instagram and Facebook.