Despite restrictions brought about by the COVID-19 pandemic many eye-catching deals were done by clubs across Europe.
The 2020 summer transfer window was always guaranteed to be different than previous windows because of Covid-19. The spread of the pandemic not only halted day-to-day business, but football business as well. Suddenly football clubs – big or small – had to change their transfer plans and work on subsidized budgets in order to usher in new signings.
However, as any summer transfer window, 2020 didn't also fail to disappoint. Many impressive moves took place, a lot of money was paid and some deals that fans thought would not happen, became a reality. With the summer window now finally shut, we look at the top 10 transfers to come from it.
10. Sandro Tonali to AC Milan
After a breakthrough season in the Serie A with relegation battlers Brescia, Sandro Tonali proved himself as the next big thing of Italian football. Replicating the grace of Andrea Pirlo, the hard-working nature of Gennaro Gattuso and unique creative flair, Tonali quickly became a hot prospect.
Several European elite clubs wanted to sign him, before AC Milan pulled off a real coup in the summer transfer window. Tonali joined Milan for just €10m, a bargain for someone with his potential – with the Rossoneri now ready to reap the rewards of their new midfield general for many years.
9. Jude Bellingham to Borussia Dortmund
Another hot young prospect that raised a lot of eyebrows in the summer was young Englishman Jude Bellingham, who was a regular for Birmingham City in the Championship at merely 17-year-old. More so, he was the focal point of the team, with Bellingham's creativity, passing range and overall gameplay making him the perfect midfielder for the club.
Manchester United did everything possible to sign him, but Borussia Dortmund stole him from under the rug. He joined them for around £20m and already looks a perfect fit to BVB.
8. Arthur Melo to Juventus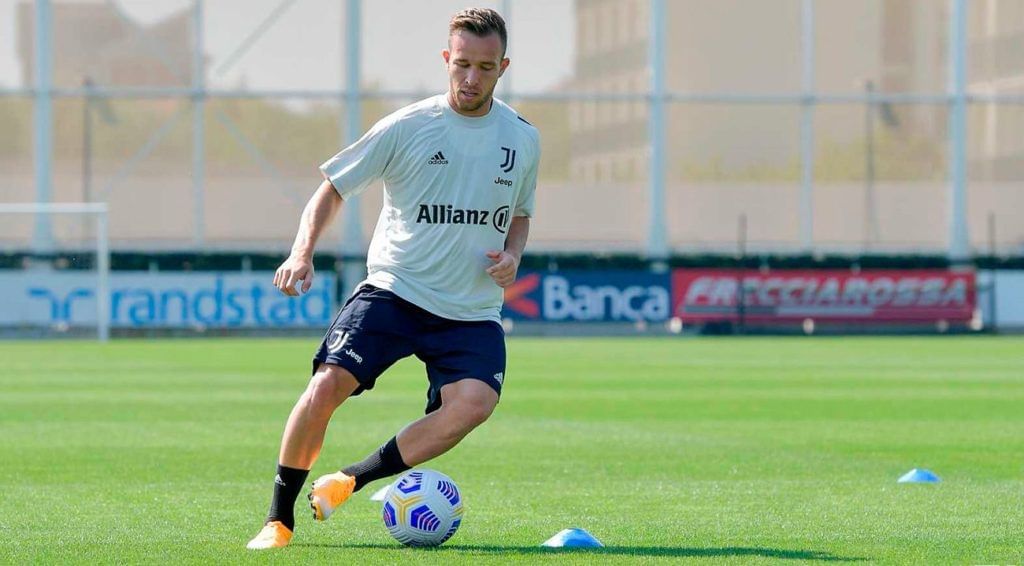 Barcelona and Juventus organized what was probably the most bizarre swap deals in recent history when they decided to swap Arthur Melo for Miralem Pjanic. Effectively it saw one rising young midfielder swapped with someone entering the final years of his career.
It was a win-win for Juve and rather confusing one from Barca. Nonetheless, the Bianconeri have received a creative, proactive midfielder who should thrive under Andrea Pirlo's system and learn so much from the manager. Knowing Arthur's potential and quality, he should take big strides at Juventus and take them to new heights in the coming years.
7. Sergino Dest to FC Barcelona
FC Barcelona's activities in the summer transfer window was rather quiet because of the losses they had suffered due to the Covid-19 lockdown period. They made a rather bizzare signing in Miralem Pjanic, but somewhat redeemed themselves by making a stellar addition to their right-back spot. After selling an error-prone Nelson Semedo, Barcelona notched up promising Ajax right-back Sergino Dest.
They managed to oust Bayern Munich for his signing, with the exciting defender guaranteed to improve their backline, who joined them for around €21m. The American's attacking firepower and defensive sturdiness makes him a huge upgrade over Semedo and Barca's best signing in the window.
6. Federico Chiesa to Juventus
Just when it seemed like Juventus couldn't pack their squad enough, they went for a huge scoop on deadline day o the summer transfer window by securing the signing of one of the best wingers in Italy – Federico Chiesa from Fiorentina. The 22-year-old has performed consistently in Serie A for the past few seasons, scoring 10 and assisting six in the last term.
Chiesa's ability to dribble past bodies, create chances and deft finishing ability gives Juve a more refined attacking options from down the wings. Juve have struck a two-year deal with the obligation to buy for €40m, but maybe a few years later, that amount will seem like peanuts.
5. Thiago Alcantara to Liverpool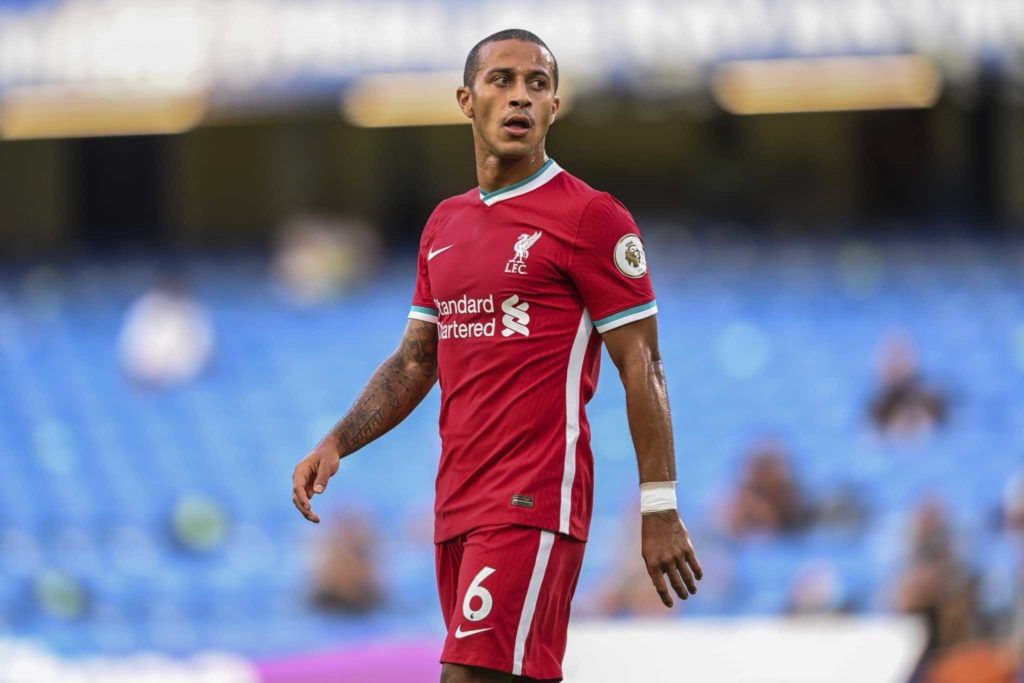 It seemed for the majority of the summer that Liverpool would spend another summer transfer window without any major signing. They had won the Premier League and still had a good enough squad to compete at the top. Then, after a few months without much activity, they finally managed to make a huge coup in signing Thiago Alcantara from Bayern Munich.
In Thiago, the Reds have received a proven, world-class midfielder who played a huge role over Bayern's treble last season. Thiago will help them dominate games better and take things to another level and signing him for just £27m is an absolute steal.
4. James Rodriguez to Everton
James Rodriguez was sold by Real Madrid to their former manager Carlo Ancelotti's Everton side in the 2020 summer transfer window. There was a lot of questions around whether or not the Colombian could adapt to the Premier League, it's intensity or competitiveness. Till now, he has proved his doubters wrong.
Rodriguez has already scored a number of goals and picked up great assists, putting in some marvelous performances. He's raised Everton to mid-table scrappers to proper top-half contenders and considering Everton got him for free, it's easily one of the best deals in the summer.
3. Thomas Partey to Arsenal
Arsenal's summer transfer window seemed a disappointing reflection of earlier frustrating windows up until the deadline day. After a lot of pressure, they finally gave in to make the blockbuster signing in signing Thomas Partey from Atletico Madrid.
The 27-year-old midfielder will be the final piece of the puzzle for Mikel Arteta's system and act as the destroyer, deep-lying orchestrator they've lacked for many years. The fee (£45m) is a bit high, but Partey should prove it an amount well spent by becoming a vital part of Arsenal's success in the years to come.
2. Timo Werner to Chelsea
Chelsea were out to make a statement about their ambitious very early in the transfer window, as they managed to secure the signing of one of the best strikers in the world. Timo Werner signed for around £47.5m, which is actually a good fee considering he scored 34 goals last season.
Werner needs time to adapt and score goals regularly at Chelsea, however, once he gets going and get proper delivery in the final third, he'll turn into an absolute nightmare for Premier League defenders for years to come and prove well worth the money.
1. Leroy Sane to Bayern Munich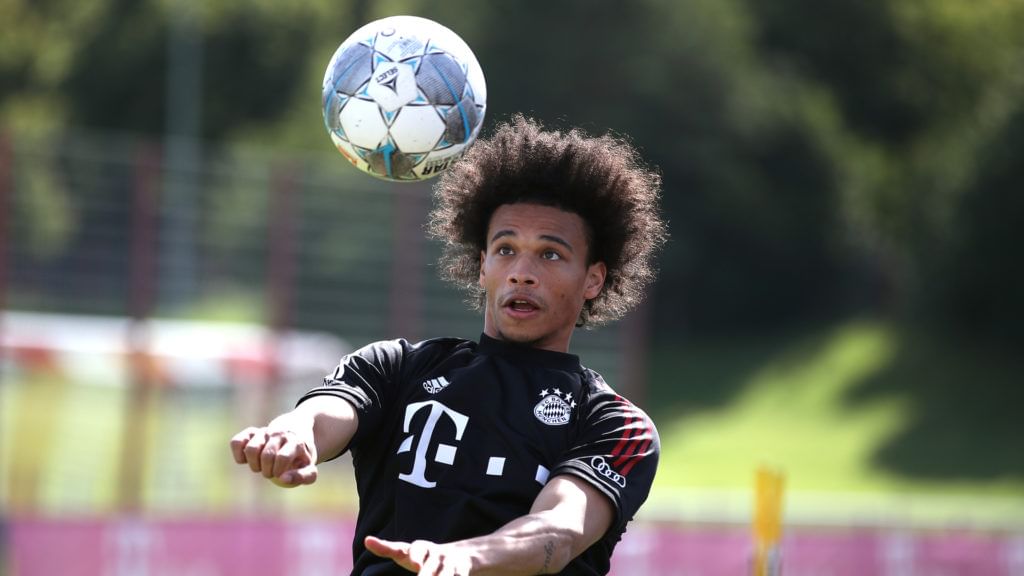 When Bayern Munich won the Champions League, it didn't really look like they needed many reinforcements to their attack. But being the elite winners they are, Bayern ended up securing the signing of Leroy Sane from Manchester City nonetheless. It cost the Bavarians around €50m to sign him but they've received an absolute incredibly good fit to their style.
Sane scored and assisted goals in loads at City and arguably with even better help around, he'll transform into a defender's nightmare. Considering that he seems in line to become the best winger in the world soon and is already flying high at Bayern, he could easily be the window's best deal.
For more updates, follow Khel Now on Twitter and join our community on Telegram.