Quick Reads
Why Erling Haaland is a great signing for Manchester City
By

Sattyik Sarkar
The Premier League giants finally confirmed the deal after months of speculation.
A few days back, when Manchester City announced that they have reached an agreement with Erling Haaland, the internet went gaga over it.
Haaland is a player who has scored numerous goals in the Bundesliga. In fact, he is one of the players who can be labelled as the best forward of his era. But why is this such a great signing for Manchester City? In this article, we'll discuss that!
Filling the void of a genuine scorer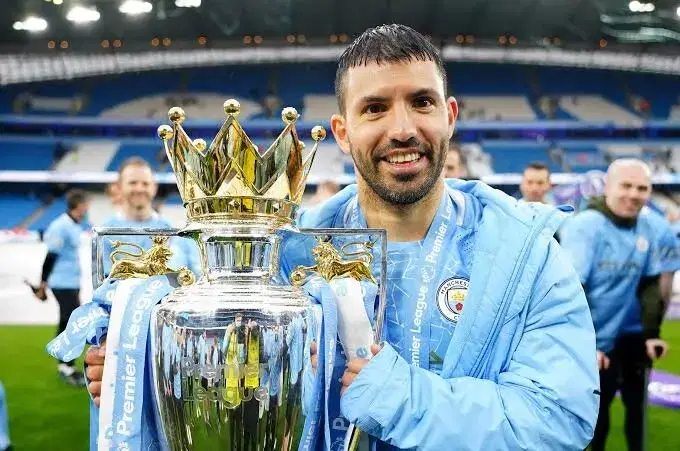 Manchester City were in search of a number 9. As per reports and rumours, last year they had Harry Kane in their radar. Apparently, they had the intention to sign Erling Haaland as well. However, they ended up signing no genuine striker. Since City have Pep Guardiola as their manager, it can be said that they don't necessarily need a proper marksman. This is because Guardiola is a maestro when it comes to the application of a false-nine.
But in the final of the 2020/21 Champions League, that myth died at the hands of Chelsea and City's hopes of winning the accolade came to an end. This season (till now), Riyad Mahrez is their top scorer with 24 goals under his belt. Behind him is Kevin De Bruyne (19) and Raheem Sterling (17). None of them are centre-forwards. Meanhwile, Erling Haaland, a proper centre-forward, has scored 28 goals in 29 matches across all competitions for Borussia Dortmund this season (till date). That sums it up. Nevertheless, City are a very strong side who are still in contention of the Premier League, but the presence of a genuine goal-getter can work miracles – like what Karim Benzema did for Real Madrid in the Champions League.
Perfect fit for any coach
It doesn't matter if the team plays counter-attacking football or possession-based attacking football. Erling Haaland is a perfect fit for any of them. The best part of the youngster is that he can fit into any philosophy and play a crucial part in that. Eventually, he will do the same at City.
This signing won't hurt City, like it is doing for Jack Grealish, who supposedly doesn't fit into Guardiola's system.
Manchester City penned a six-year deal (£100m transfer fee) with Grealish last summer. But he hasn't been consistent. Hopefully, it will not be a similar scenario for Haaland, who will perfectly fit into Pep's formation and deliver accordingly.
Winning a crucial transfer battle
To win on the pitch, the clubs need to win off it as well. People across the globe are well aware of City's financial solidity. But no one can rule out similar financial giants like Paris Saint-Germain, Real Madrid and even Newcastle United.
But ultimately securing the services of such a top player leaving other potential rivals behind is surely a credit to the management. Winning transfer battles can build a positive atmosphere around the club premises. As it is, City were in a low after their Champions League departure. Haaland's signature however, is expected to act as a boost for the remainder of the season.
Impetus of winning the Champions League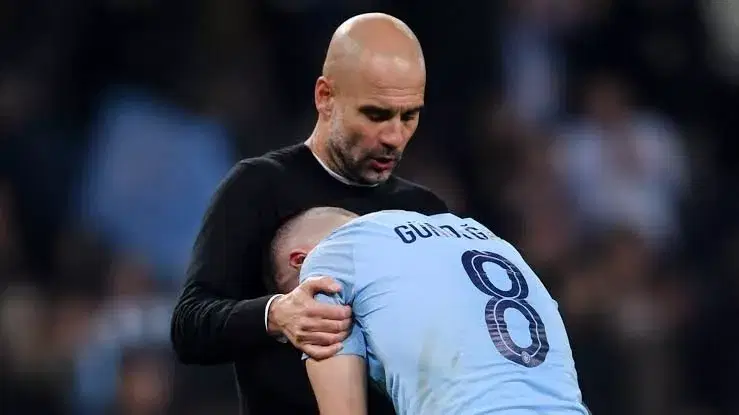 City have added to their ranks a goal-scoring beast. Undoubtedly, Erling Haaland is a goal machine. Last season, he bagged 41 goals in 41 games. Notably, in the Champions League, he added 10 goals in eight matches.
This season however, he played just three matches in the competition and scored three goals in two of those. With all due respect to the team-game in the sport, Haaland is apparently the man City want. He is the perfect one to score when the team needs him. He is the man who can win them crucial games. Thus, without any question it can be stated that the 21-year-old is the candidate who possesses that force and energy to seal the Champions League for City.
For more football updates, follow Khel Now on Twitter, and Instagram and join our community on Telegram.
posted in :