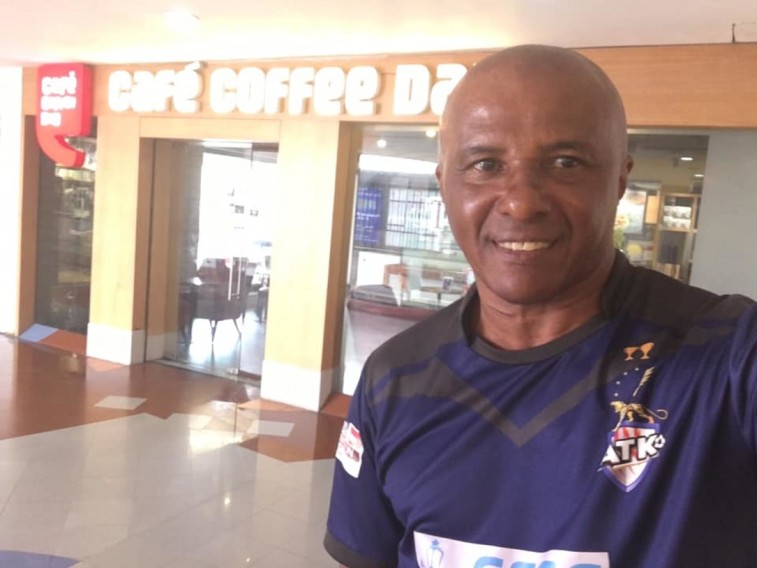 Brazilian fitness trainer Djair Garcia set to part ways with ATK
The physio has previously worked for Kolkata giants Mohun Bagan and East Bengal.
Brazilian fitness trainer, Djair Miranda Garcia is on the verge of bidding his final adieu to Indian football.
Garcia has been attached with Indian football for a long time and has been associated with clubs like United Sporting Club, Mohun Bagan and East Bengal in the past. He joined Indian Super League side ATK last season. However, with his contract coming to an end, there have been no talks about an extension from the Kolkata outfit.
Indian football is standing at a period of metamorphosis and in this situation, clubs have no idea how it will fare out for them. East Bengal and Mohun Bagan are not clear about the future of Indian football and have their internal chaos going on. Mohun Bagan have struggled over the years to rope in an investor and the club is currently in financial doldrums.
East Bengal have problems of their own, as a cold war among the club management and Quess Corporation intensifies with each passing day. Which leaves us with ISL outfit, ATK who were poor this season finishing sixth in the league despite investing a lot of money to build the squad. Apart from a rejuvenated Super Cup performance, ATK were very shabby throughout the season under Steve Coppell.
The condition at each of the club speaks for themselves. And amid all the conundrum Garcia is silently bidding India his final adieu after not receiving any offer from I-League or ISL clubs.
Djair Garcia played a huge role in maintaining the fitness of the Mohun Bagan side which then went onto win the I-League title back in 2014/15 under the tutelage of Sanjoy Sen.
---
Also Read
---
While he is staring at his future and hoping to return to Indian football, he spoke to Indian express Bangla about his feelings on the matter.
"I have been working here in India for more than 10 years and never have I faced such a situation. I love India as much as my own country. But I feel my time there is over. I have been in talks with a few local Brazilian clubs". a melancholic Garcia quipped.
He was a man behind a lot of success stories and was also very famous among footballers from his kind nature. Garcia's future in Indian football looks bleak as of now and if it stays that way it will be an end of an era for the ever-smiling Brazilian.
Published: Sat Apr 20, 2019 01:30 PM IST